Homeschool QuickStart -- what a great idea!


There are over 33,000 homeschooled kids in Virginia. They ALL should be playing QuickStart! QCV wants to take kid-sized QuickStart Tennis to homeschooled kids in the 27 counties we now serve.

Why QuickStart Tennis?
Great physical activity for kids who are homeschooled
Proven "play to learn" format 
Fitness & conditioning activities develop agility, balance, coordination, footwork and reaction time
Parents can be trained to teach their children
Well-suited for kids to play tennis with their parents and siblings
Team-based approach for homeschool groups
Tennis teaches kids integrity, dedication, determination, sportsmanship and teamwork
It's FUN!
With portable nets or two chairs and a rope, QuickStart can be played just about anywhere including driveways, parking lots, basketball courts, blacktop areas and basements -- any hard surface with room for a 36-foot court. QuickStart's flexibility and QuickStart Tennis lesson plans make it possible to teach kids to play tennis without being a tennis pro. And it's FUN for both kids and parents!

Homeschool QuickStart -- Teach Your Kids to Play!
QCV will help you tailor a QuickStart program to suit your needs
Training sessions for parents (Kids are welcome to participate)
USTA Youth Tennis/QuickStart Workshops
USTA QuickStart Recreational Guide -- complete lesson plans
QuickStart Tennis teams
Kid-sized equipment and age-appropriate lesson plans
Public, kid-sized courts at Jack Jouett Middle School, Crozet Elementary and Claudius Crozet Park
Fitness & conditioning activities
Go Bananas for QuickStart! Nutrition & hydration information

Positive Youth Development principles
Healthy and happy kids having FUN!
QuickStart -- the first step in learning the "sport for a lifetime"
8U Tennis Academy on Saturdays in the spring and fall at the Jack Jouett courts
Private Lessons for Homeschool Groups
Homeschool resources at The Homeschool Mom: click here.
QuickSTAR Joshua Johnson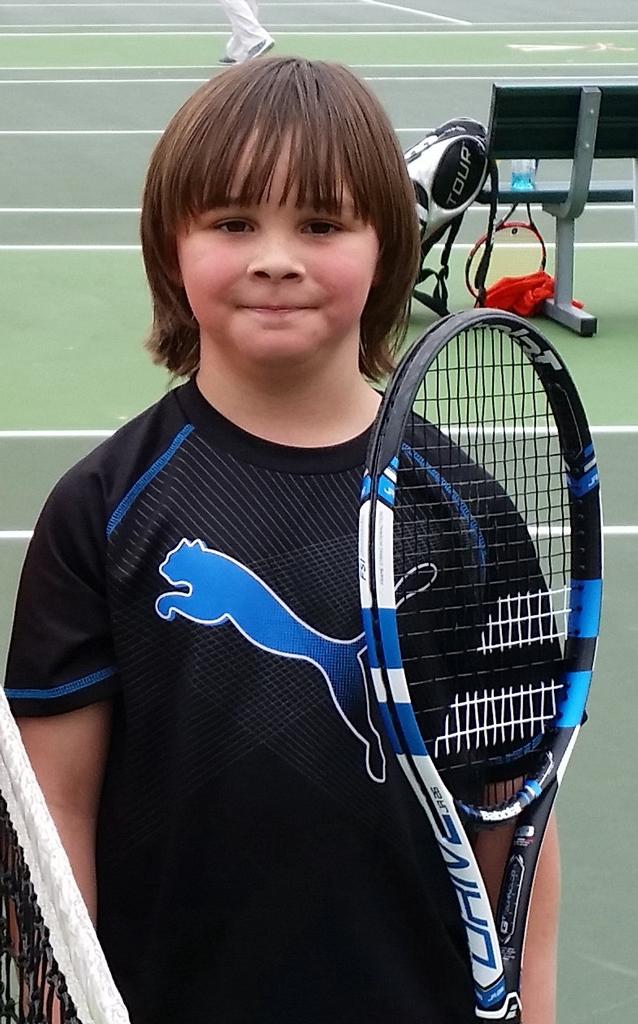 Ten-year old Joshua is currently ranked #8 in the 10 & Under Boys Singles in the Mid-Atlantic Section. Joshua is homeschooled with his three siblings and has been playing tennis since he was three. He simply picked up a racquet and red foam ball while his Dad was teaching the older kids and he shadowed what they were doing. Next thing anyone knew, he was hitting topspin forehands off the fence. He started playing tournaments and winning at the age of six.

If you're interested in learning more about Homeschool QuickStart, please click here to email us.


Make QuickStart Tennis your home sport!

Make your driveway your home court!