Racquets, Reading & Eating
What a great combination!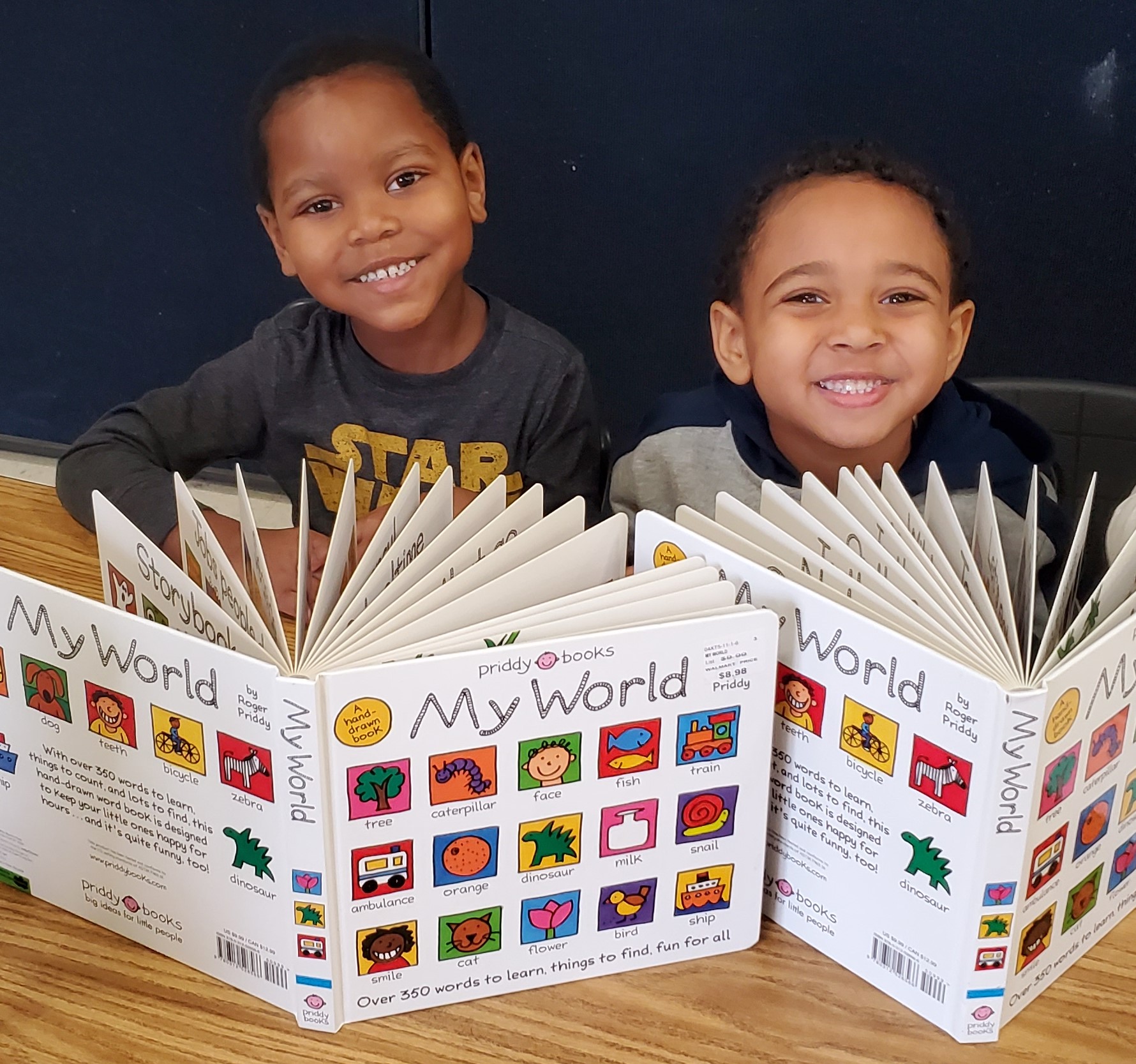 Racquets, Reading & Eating (RR&E) is the result of an evolution of BrightSTARS -- Tennis for Me!, our tennis and nutrition immersion format for preschoolers and our desire to more actively promote childhood literacy where it needs to have the most crucial impact . . . in the early years and in kindergarten.
Research indicates that children who don't read at grade level by the end of kindergarten probably will not read at grade level at the end of third grade. Kids who don't read at grade level by the end of the third grade are four times more likely to drop out of school entirely.
QCV has given out "WHY do tennis players like to read?" Go Bananas for QuickStart! cards and promoted reading since 2014, but we saw the need to do more and reach kids whose success in life can ultimately depend on how literate they are before they start first grade. Thanks to the innovative Phonological Awareness Literacy Screening (PALS) assessment tool developed by the Curry School of Education at the University of Virginia, progress toward literacy in young kids can be measured and monitored throughout the year. The results of literacy interventions can be readily assessed and action taken by the classroom teacher or reading specialist.

The goal of Racquets, Reading & Eating is to use tennis as a FUN platform and feature accomplished tennis players as role models to address physical inactivity, childhood obesity and literacy issues that affect young kids, especially disadvantaged and at-risk preschoolers and kindergartners, and help young kids develop a love of tennis, reading and healthy eating early in life.

The RR&E pilot will kick off for the 2020/2021 school year at Greer Elementary in Albemarle County. Greer was the first school to incorporate tennis into PE classes 12 years ago. Six years ago, Greer was the first school to have a BrightSTARS -- Tennis for Me! preschool program, and now Greer is the first school to pioneer Racquets, Reading & Eating for kindergartners. The Wawa Foundation is the first to support this new enrichment program.

Research shows:
30% of young kids are overweight or obese

70% of overweight and obese kids will grow up to be overweight or obese adults

70% of childhood obesity is attributable to a lack physical activity
25% of childhood obesity is due to poor nutrition

37% of kids entering kindergarten lack the basic language skills to learn to read

There are significant gaps in reading achievement by income

A child from a professional family hears 215,000 words per week

A child from a working-class family hears 125,000 words per week

A child from a family receiving welfare benefits hears 62,000 words per week

The measure that correlates significantly with reading scores is the number of books in the home

In low-income neighborhoods, the ratio is 1 age-appropriate book for every 300 children

61% of low-income families have no books at all in their homes for their children

Access to printed materials is the "critical" variable affecting reading acquisition
Through Racquets, Reading & Eating we'll organize volunteer support for FUN tennis instruction in PE classes for kindergartners, have volunteers read with the kids in the classroom and help with school events, give kindergartners books to keep, visit PE classes and kindergarten classrooms to talk to kids about eating healthy foods, do Apples for Aces! visits in the fall and Go Bananas! visits before tennis units are taught.

QCV's goal is to create happy, healthy and active kids in the communities we serve. Happy kids feel successful in school and in life. Literacy, healthy eating and physical activity are key elements for success and happiness in life. We leverage the FUN of kid-sized tennis to address the serious issues kids face such as obesity and illiteracy and put lots of smiles on kids' faces in the process.
Want to be a great adult? Play tennis! Read books! Eat healthy! Have FUN!!!



Thanks to the The Soho Center, kindergartners in Title I schools in Charlottesville, Albemarle, Louisa and Orange, now receive ten books (to take home and read with their families) over ten days at the beginning of the school year, as part of Soho's RED! (Read Every Day!) project. Soho has recently expanded RED! and will give ten books to preschoolers in Charlottesville, Albemarle and Louisa over ten days in March 2020. Want to learn more about the Soho Center? Watch this episode of Cville Inside Out on PBS here.

The 2020/2021 RR&E pilot at Greer Elementary is being supported by: