BrightSTARS -- Tennis for Me! at Red Hill Elementary School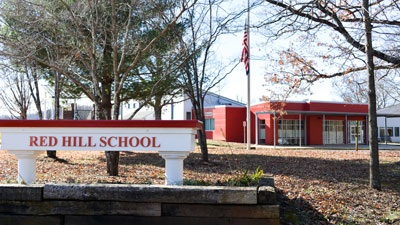 Built in 1973, Red Hill Elementary School has 215 students in Pre-K through Fifth Grade and is located in North Garden, VA in southern Albemarle County. Kid-sized tennis has been taught in PE classes at Red Hill since 2009. BrightSTARS -- Tennis for Me!, a tennis and nutrition immersion format designed specifically for preschoolers, was implemented at the school for the 2019/2020 school year.

The equipment for the new BrightSTARS program was made possible by a grant from the Party Parade Fund and the enthusiasm of the teachers, administrators and community volunteers who have stepped up to teach preschoolers the "ABCs" (agility, balance, coordination) of tennis. BrightSTARS -- Tennis for ME! is taught in 10 30-minute sessions (Two each in October, November, March, April and May). Each session is themed with a different healthy food. Kids are given a Go Bananas for QuickStart! nutrition card for a different food at each session and encouraged to eat foods like bananas, carrots, apples, cucumbers, green beans, whole grains, lean meats and seafood. Kids are also taught the importance of drinking lots of water to stay hydrated. Each kid received a Go Bananas! t-shirt to keep.
Volunteers at Red Hill include Ann McAndrew (former Preschool Program Coordinator for Albemarle County) and Patricia Simpson both who live near the school and Elizabeth Newton, who is a dietician with the UVA Health System. Many thanks to Principal Nancy McCullen, Preschool Teacher Sylvia Jenkins and Preschool Program Coordinator for Albemarle County Carol Fox for making this happen.

Our first session at Red Hill . . . Go Bananas! t-shirts and cards for Bananas and Manners.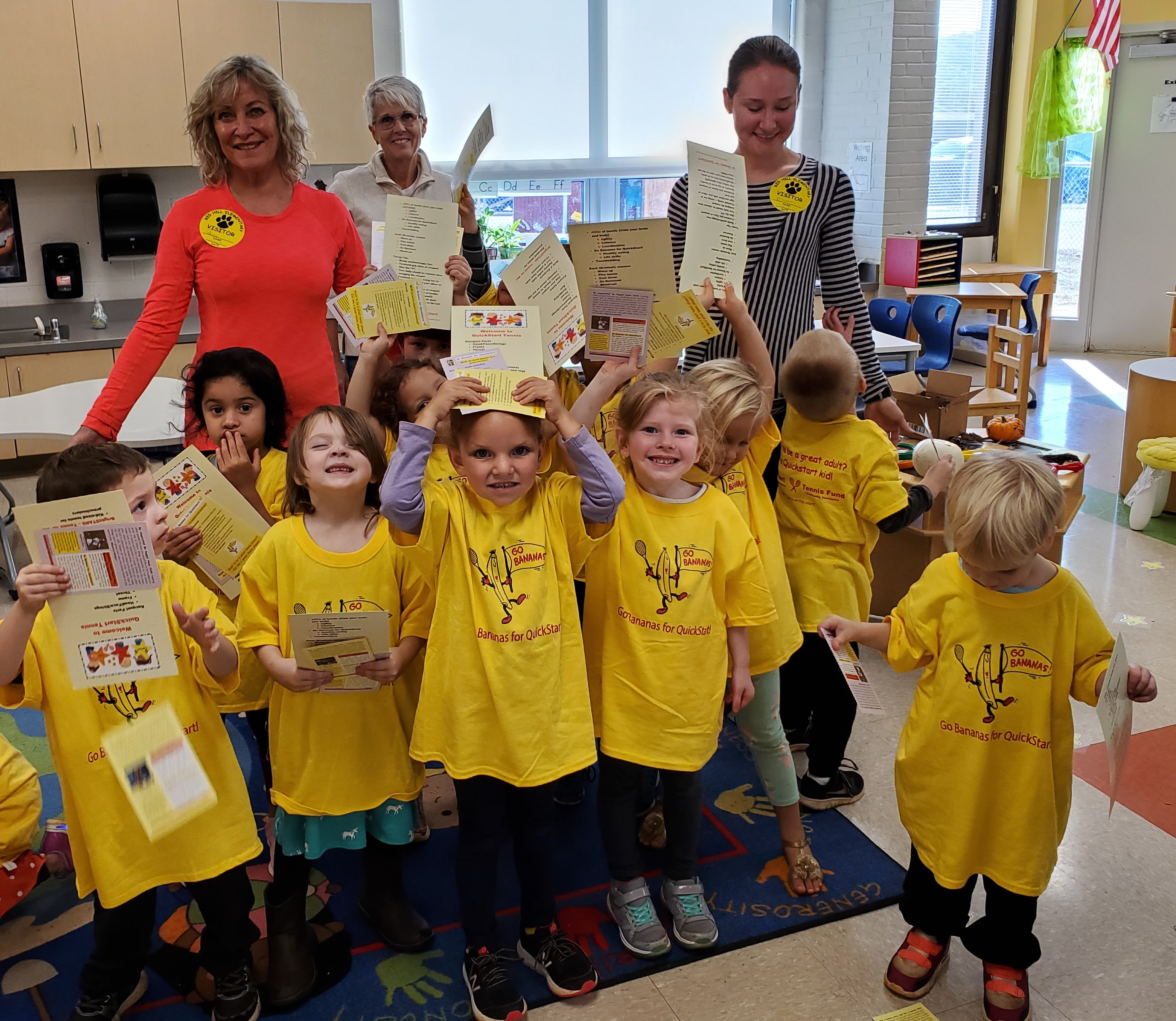 Our second session . . . with special guest Carl Soderlund, #1 player on the UVA Men's Tennis Team and role model for the "WHY do tennis players practice kindness?" card. Kids also received cards for Carrots and Warm Up/Cool Down.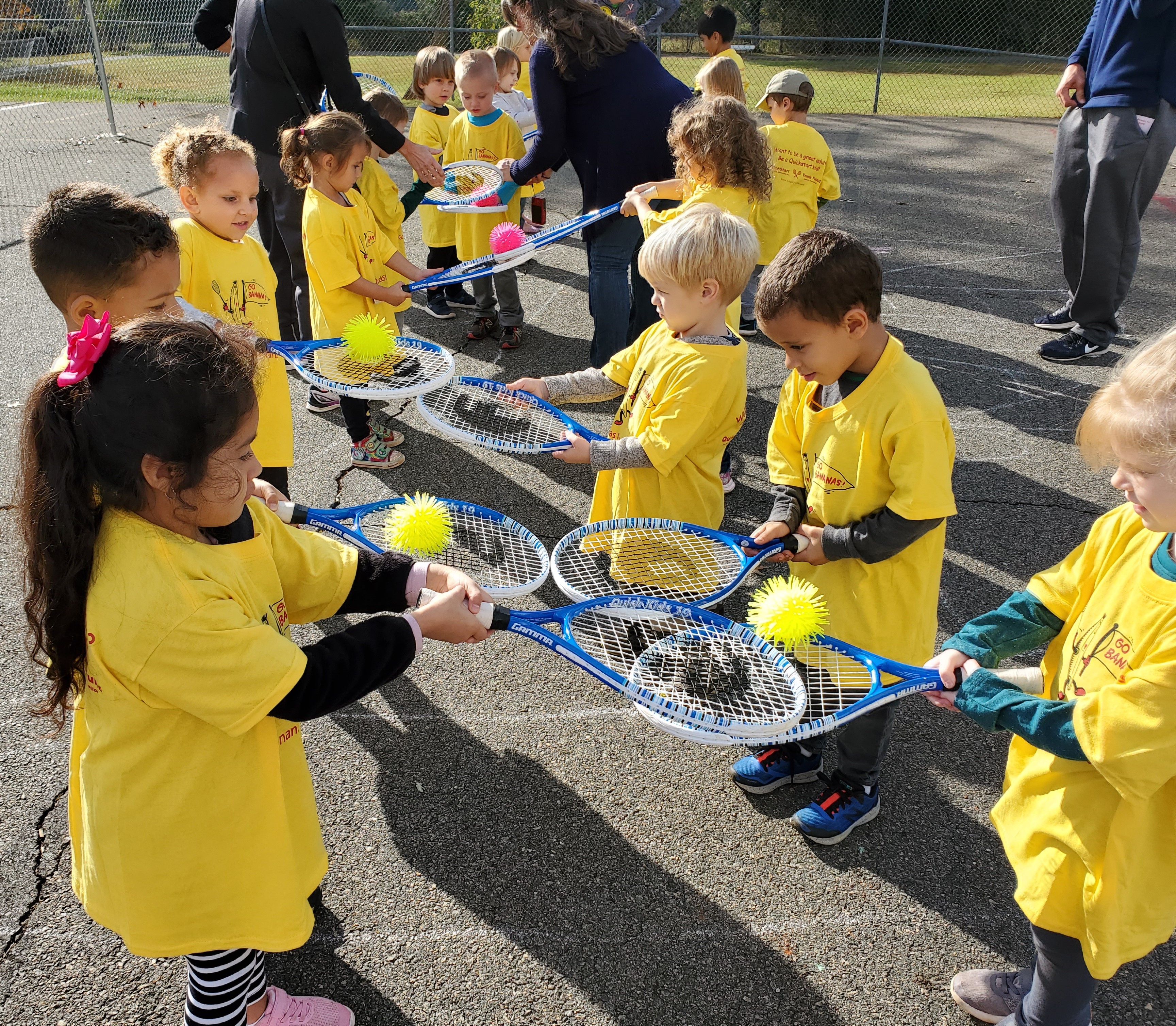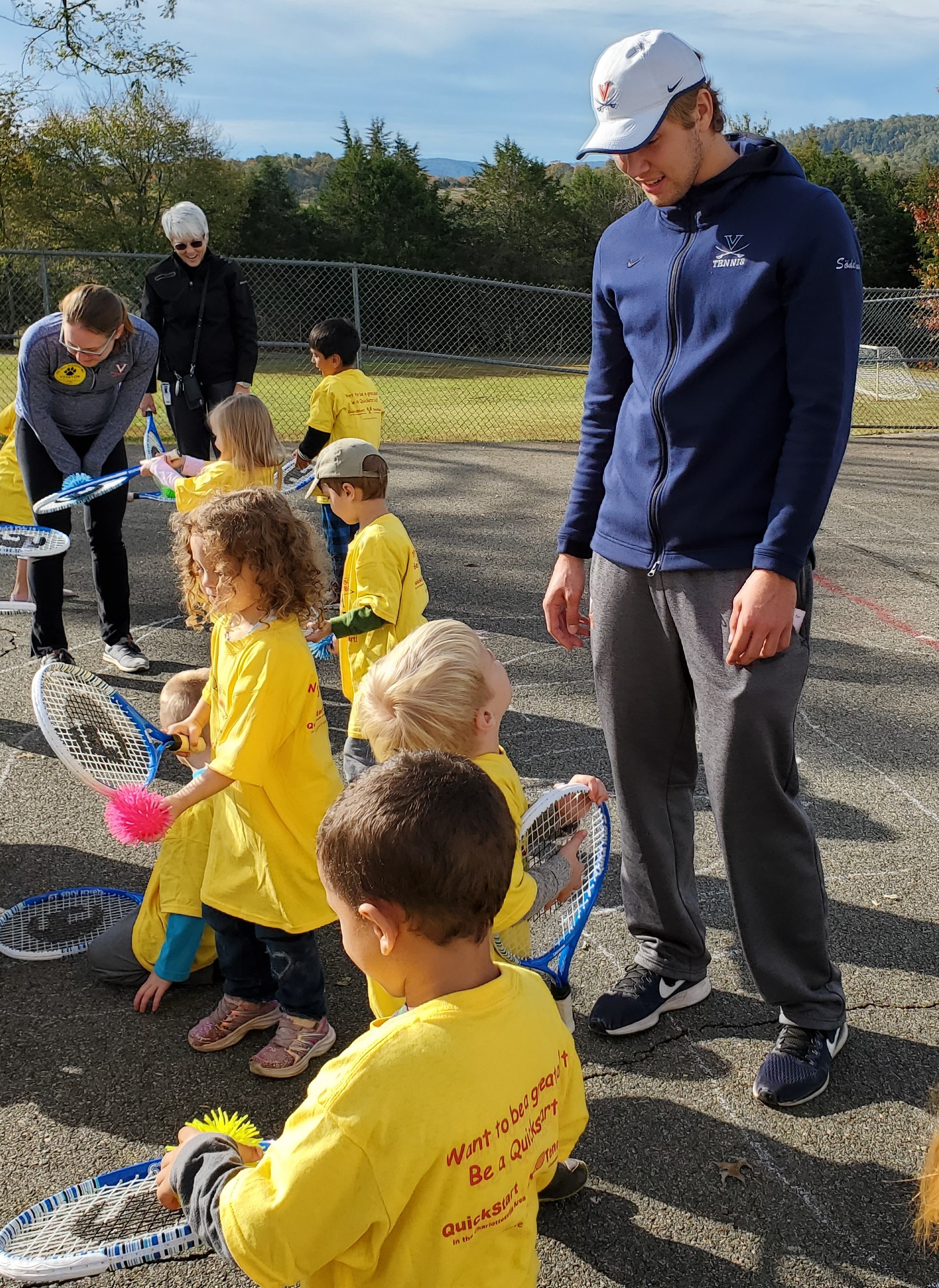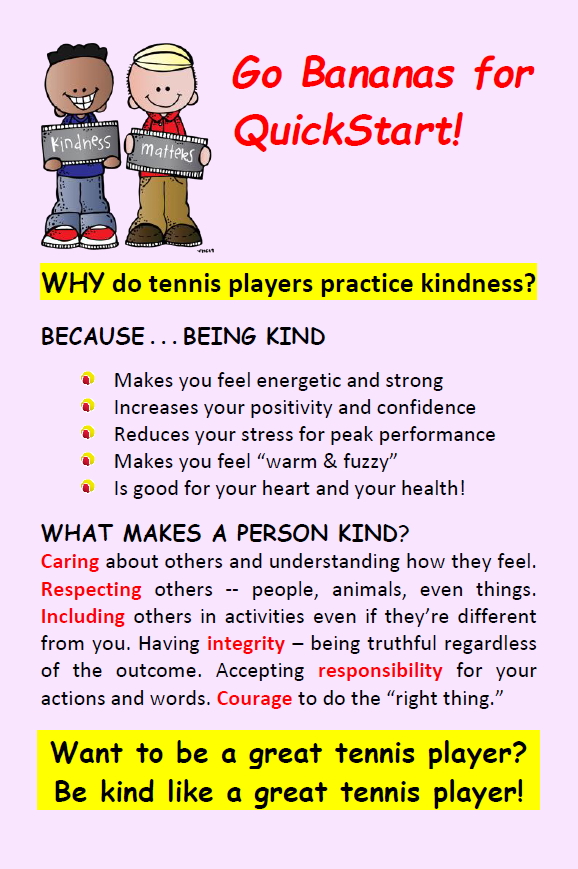 Session Three . . . bad weather kept us indoors, but that didn't dampen our spirits. We went Bananas! for Apples and Reading.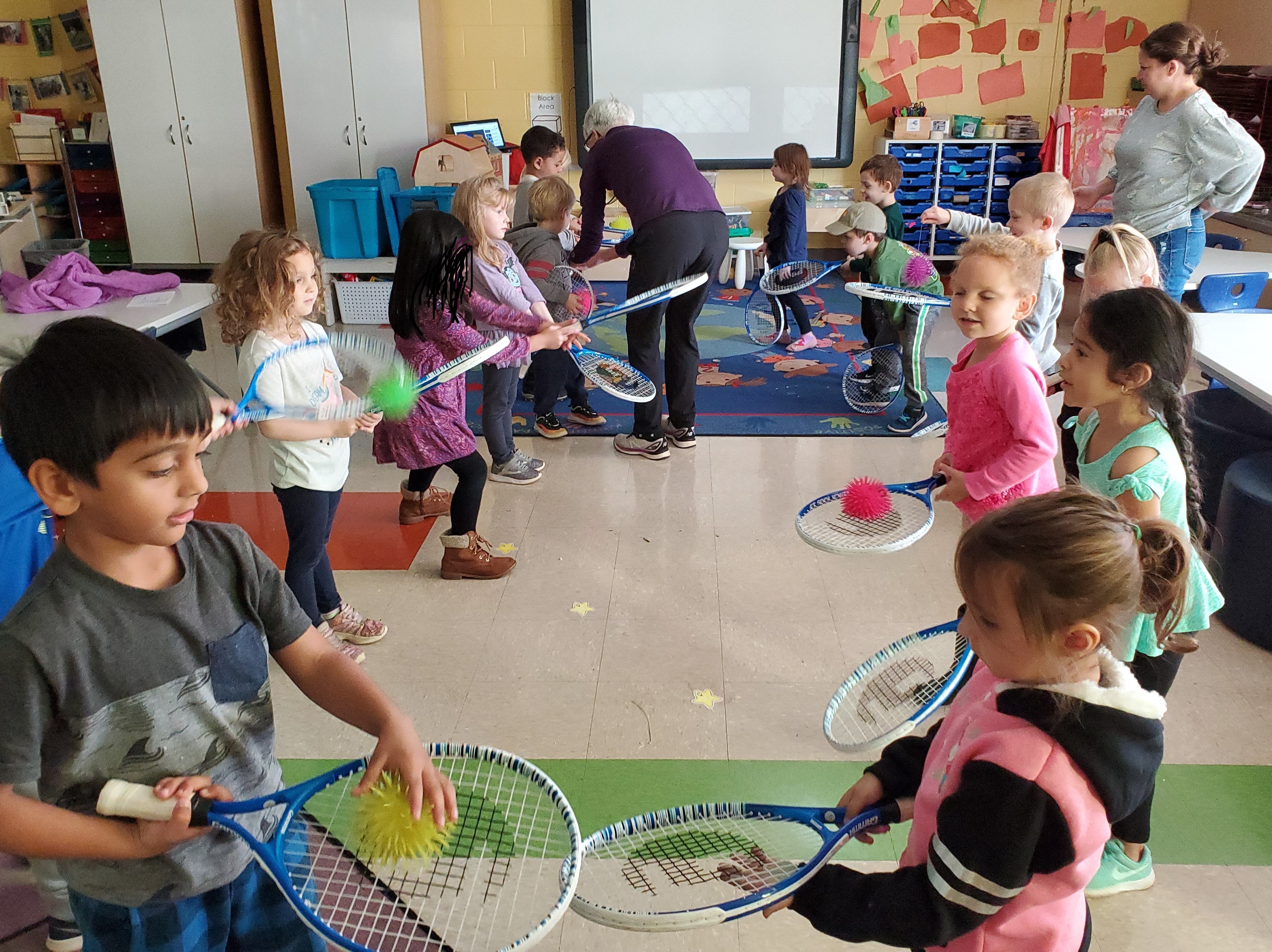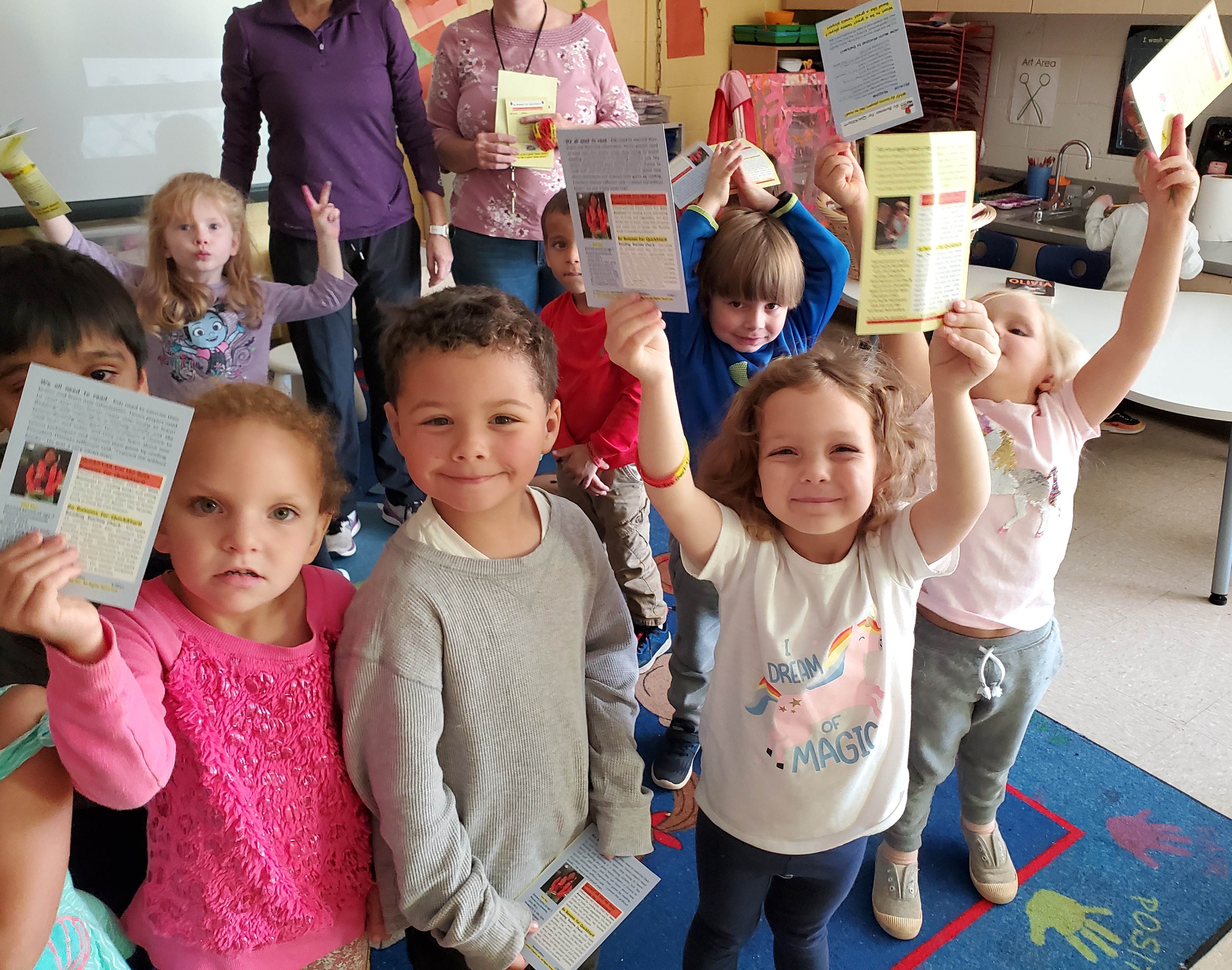 Last session before the winter break . . . beautiful, crisp fall day for tennis. Roll and Go, Ground Rallies, Alligator Alley and Up for Grabs. We do know how to have FUN!!! See you in the spring!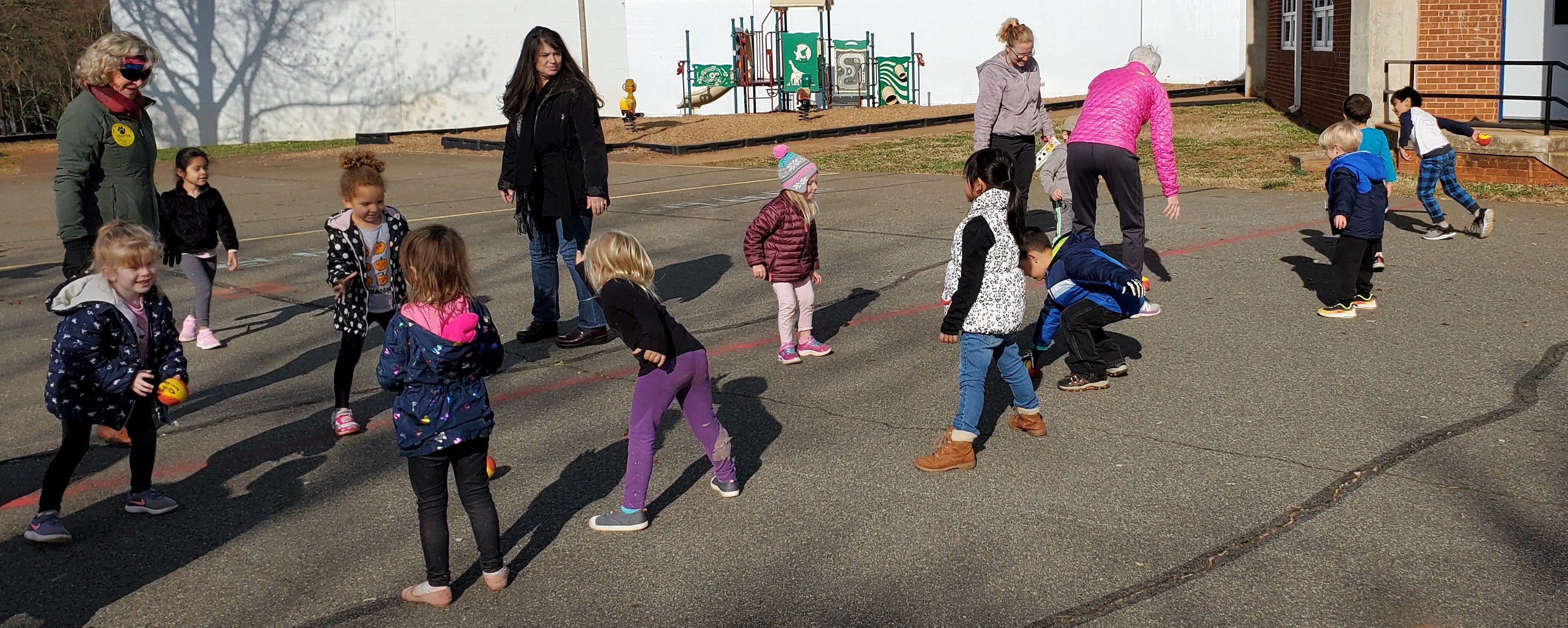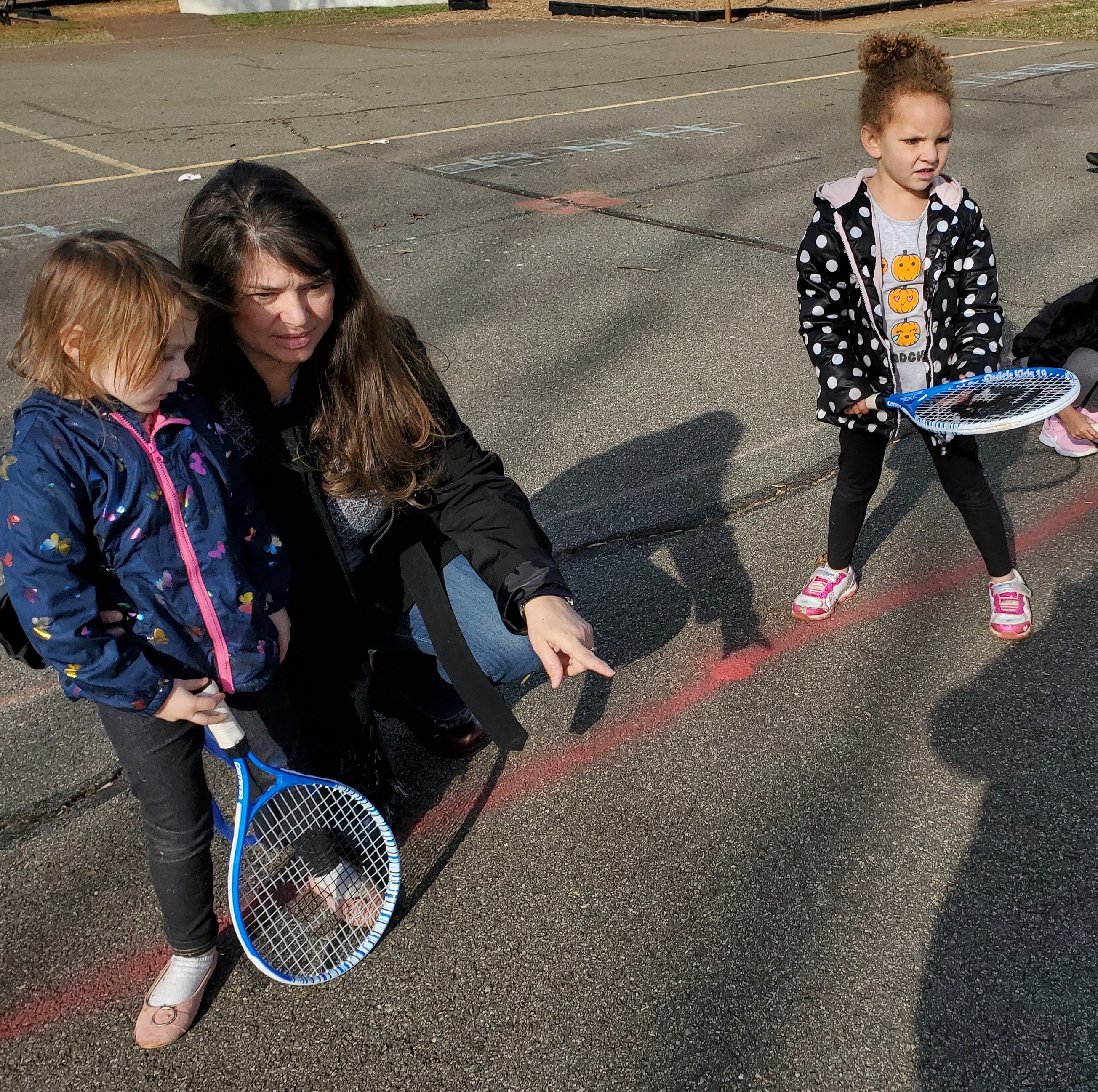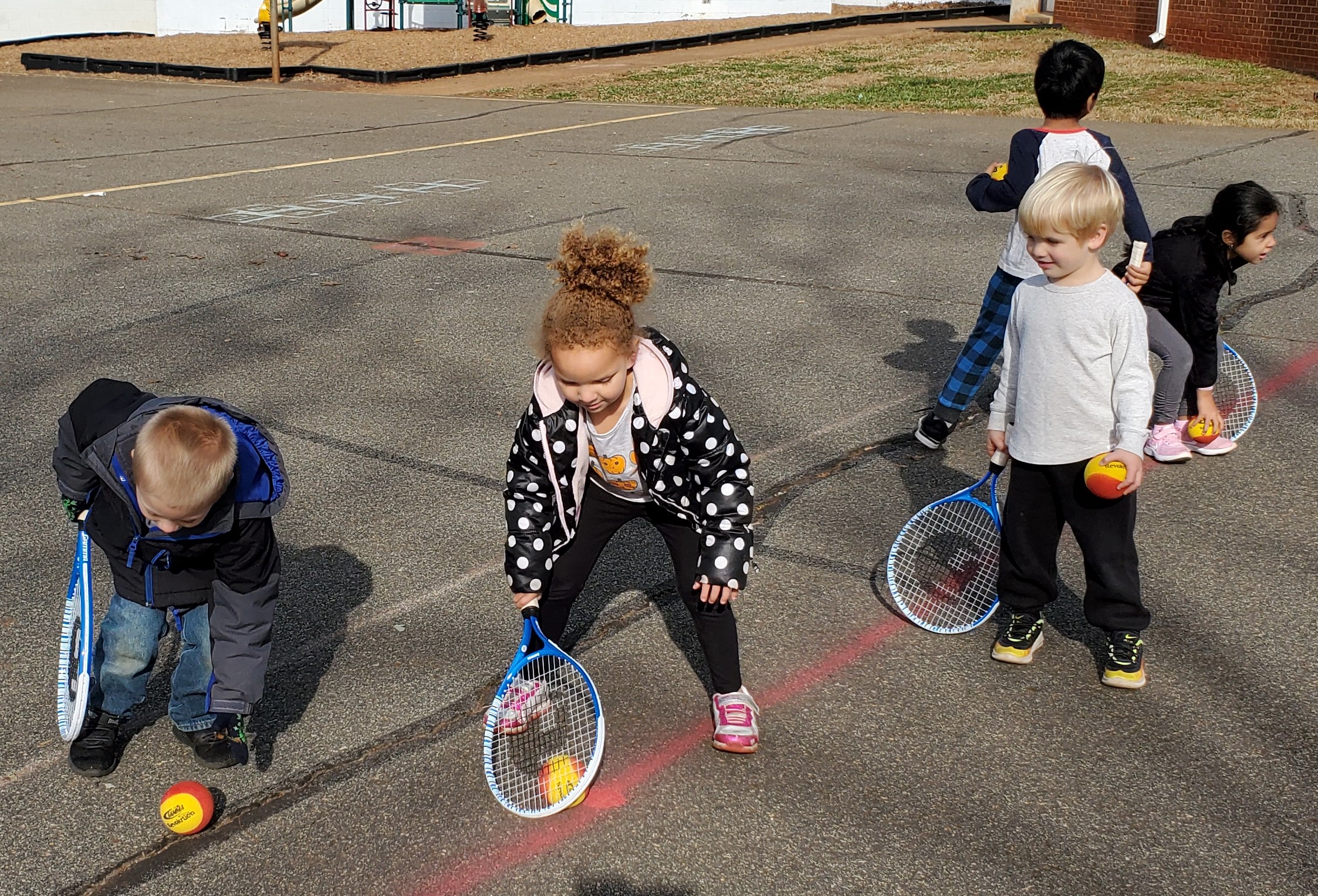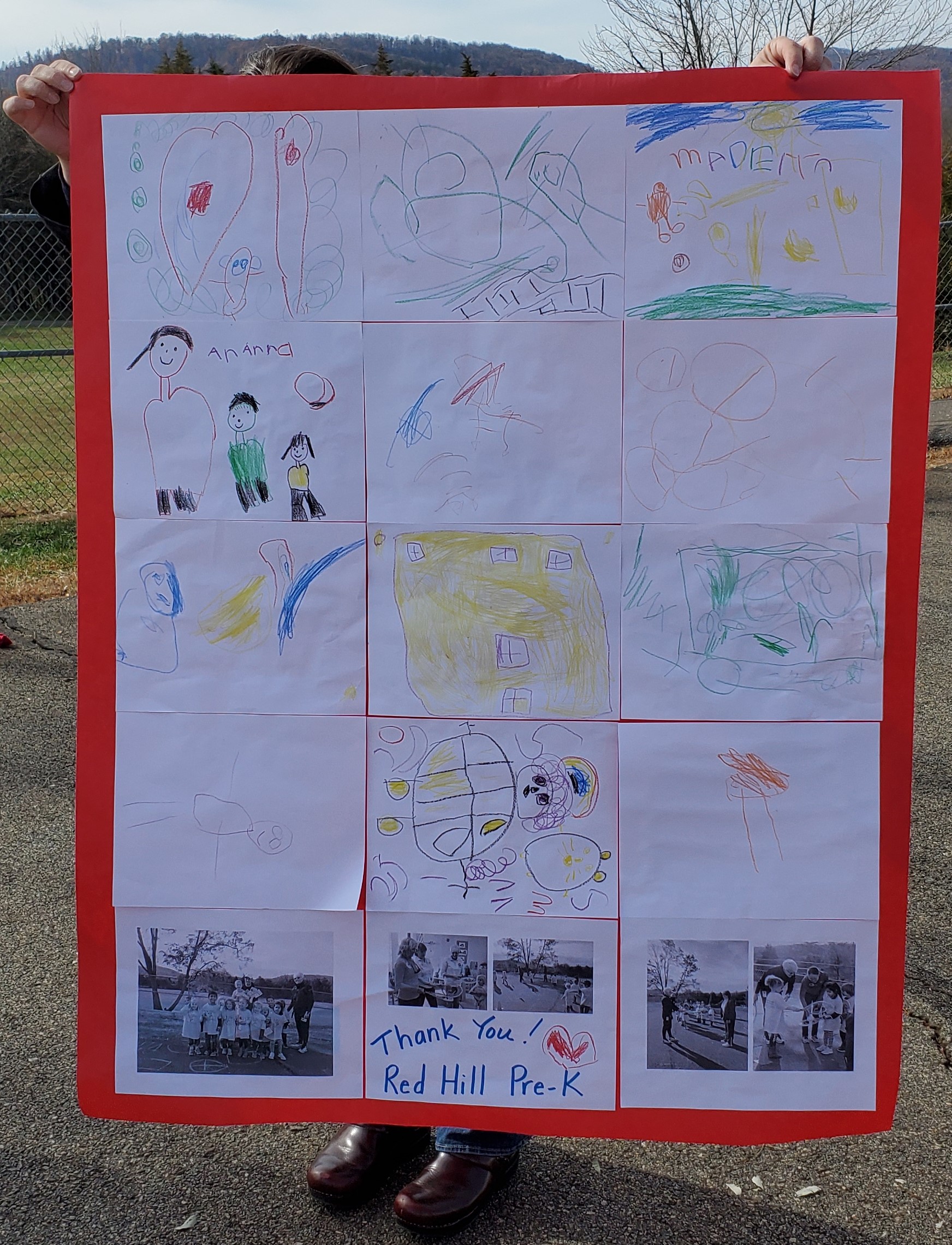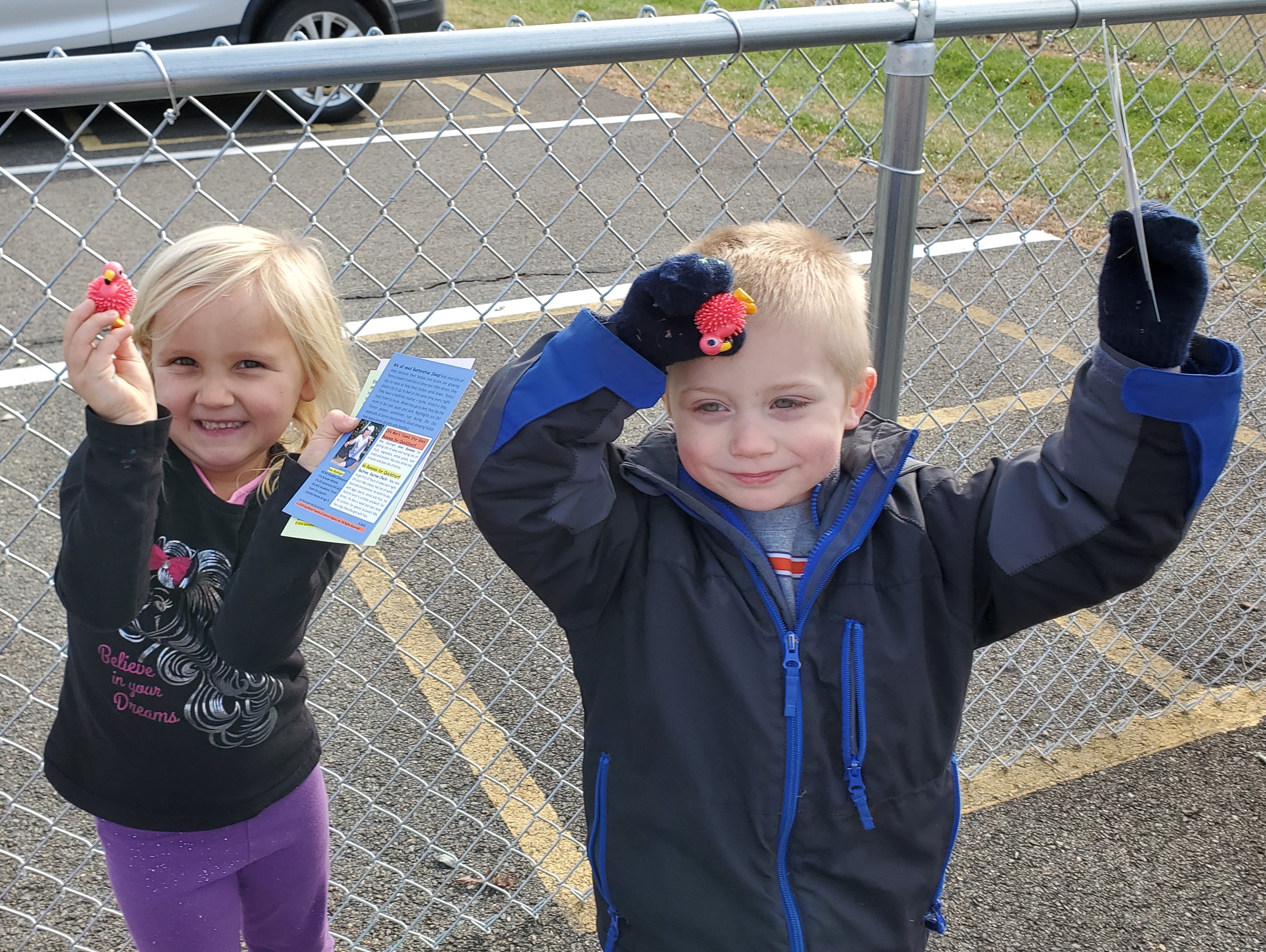 We got a very nice, very BIG thank-you note . . . and the kids got Go Bananas! cards for Green Beans, Lean Meats and Sleep . . . and a baby flamingo.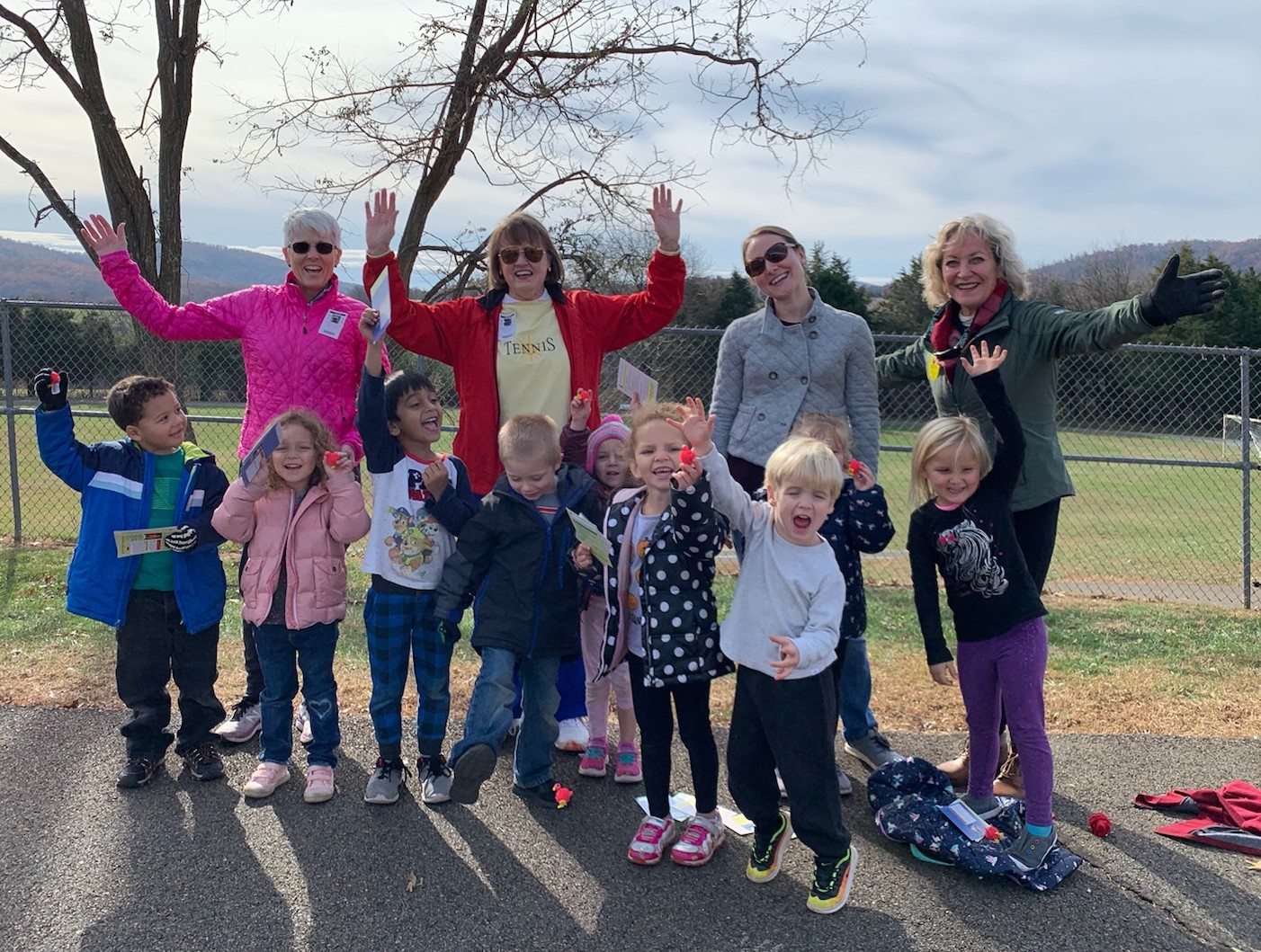 BrightSTARS -- Tennis for Me! volunteers: Ann McAndrew, Lynda Harrill, Elizabeth Newton and Patricia Simpson

Want to be a great adult?
Be a QuickStart kid!