BrightSTARS -- Tennis for Me! at Madison Primary School

Madison Primary has 360 students in Pre-K through Second Grade and is located right across from Hoover Ridge Park on Fairgrounds Road. Kid-sized tennis has been taught in PE classes at Madison Primary School in Madison County since September 2011. BrightSTARS -- Tennis for Me!, a tennis and nutrition immersion format designed specifically for preschoolers, was implemented for the 2018/2019 school year.

The equipment for the new BrightSTARS program was made possible by the Meade Palmer Fund in the Northern Piedmont Community Foundation and the enthusiasm of the teachers, administrators and community volunteers who have stepped up to teach preschoolers the "ABCs" of tennis. BrightSTARS -- Tennis for ME! is taught in 10 30-minute sessions (Two each in October, November, March, April and May). Each session is themed with a different healthy food. Kids are given a Go Bananas! nutrition card for a different food at each session and encouraged to eat foods like bananas, carrots, apples, cucumbers, green beans, whole grains, lean meats and seafood. Kids are also taught the importance of drinking lots of water to stay hydrated.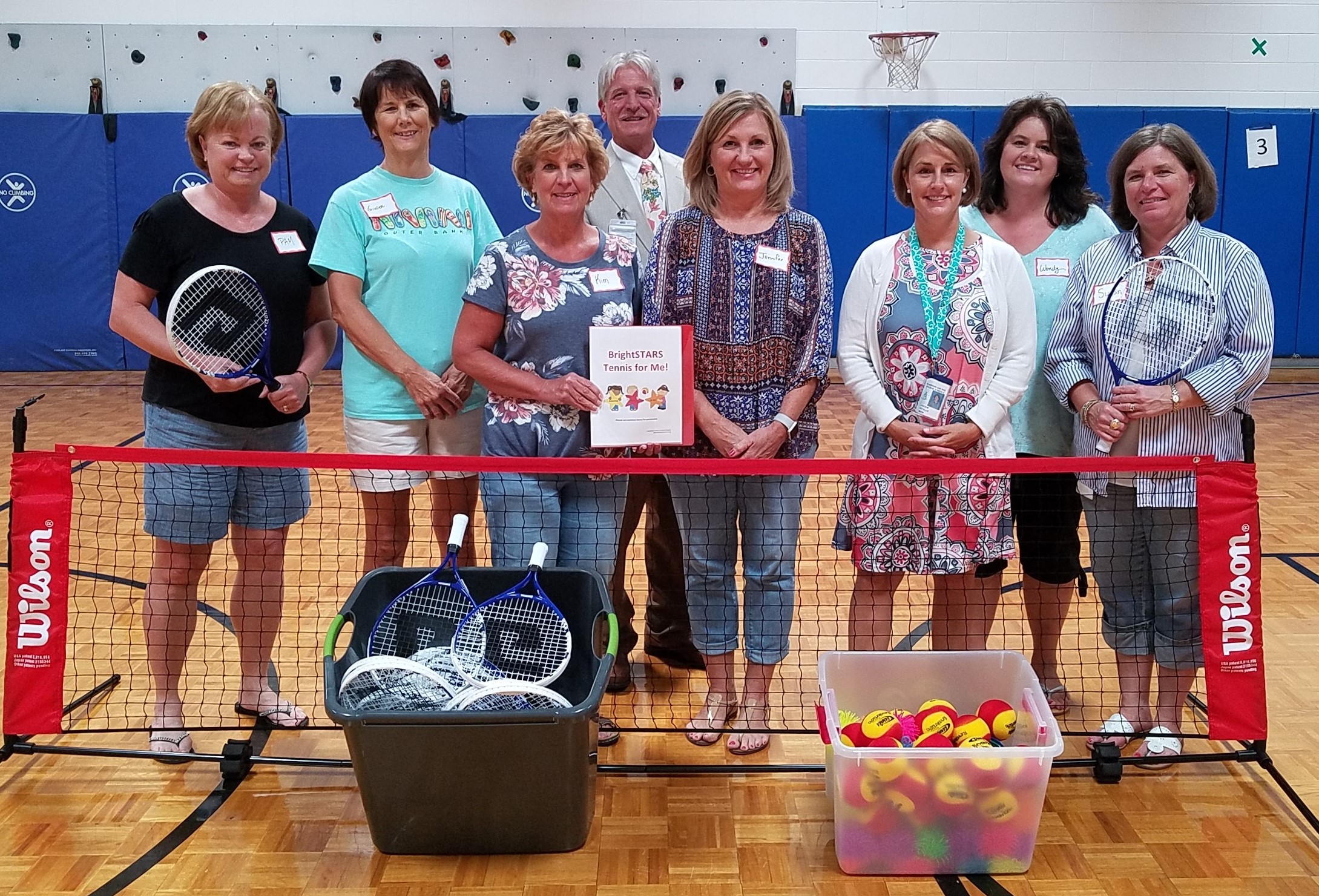 Pam Luthman, Ginger Carver, Kim Racer, Mike Coiner, Jennifer Taylor, Jackie Ovalle, Wendy Woodward and Susan Estes
Training Session, August 2018

At our suggestion, Jennifer Taylor, preschool teacher at Madison Primary, applied for a grant from the Culpeper Wellness Foundation to fund the purchase of fruits and vegetables for each tennis lesson. We were thrilled to hear that her request had been granted. We so appreciate all those who STEP UP for QuickStart! to support what we're trying to do for kids, especially those with identified risk factors. THANK YOU!!!




Want to be a great adult?
Be a QuickStart kid!