BrightSTARS -- Tennis for Me! at Woodbrook Elementary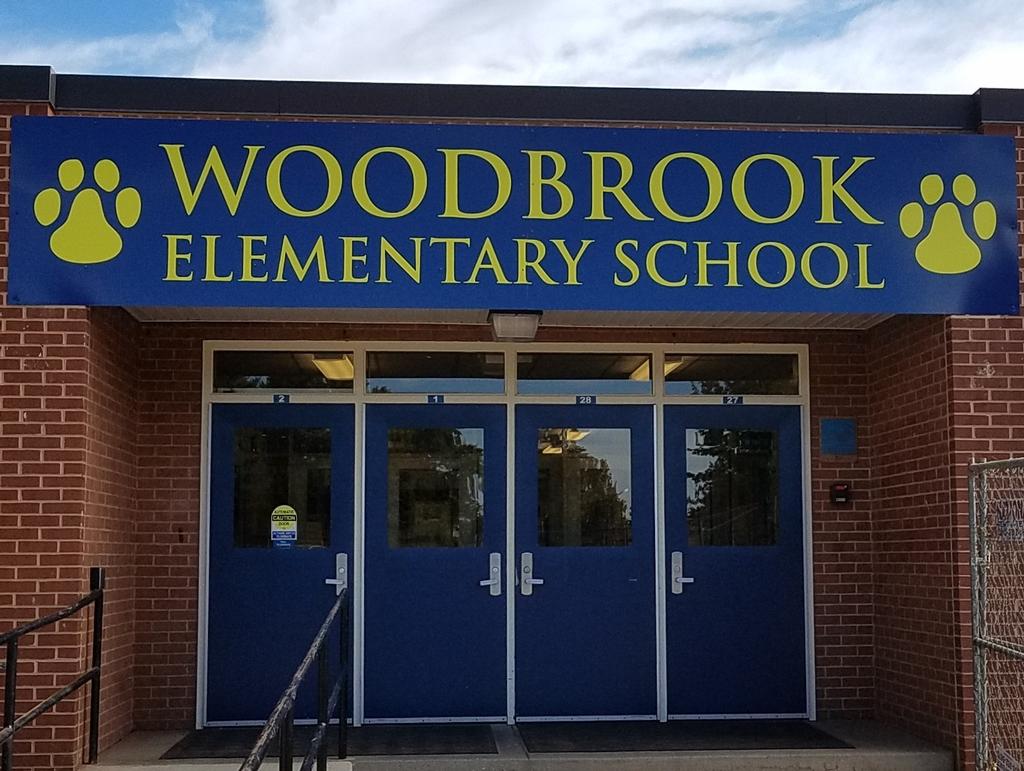 BrightSTARS - Tennis for Me! kicked off on October 5, 2017 at Woodbrook Elementary in Albemarle County. Woodbrook currently has ~350 kids in Pre-K through 5th grade. Construction is underway on a major expansion that will about double the student population and provide some relief to two nearby, overcrowded elementary schools. Woodbrook is in the urban ring growth area of Albemarle County. There is one Virginia Preschool Initiative classroom with 18 students. Kelli Huffman and Jane Mathias are the preschool teachers. Equipment for Woodbrook was made possible by a grant from the Party Parade Fund.


Session #1 -- Pass the Puffer Ball and Pop Volleys, WHY do tennis players eat bananas?, WHY do tennis player eat apples? cards, Go Bananas! bracelets, red delicious apples from Carter Mountain Orchard and a gorgeous fall morning! What a great way to start the tennis pathway of lifelong play!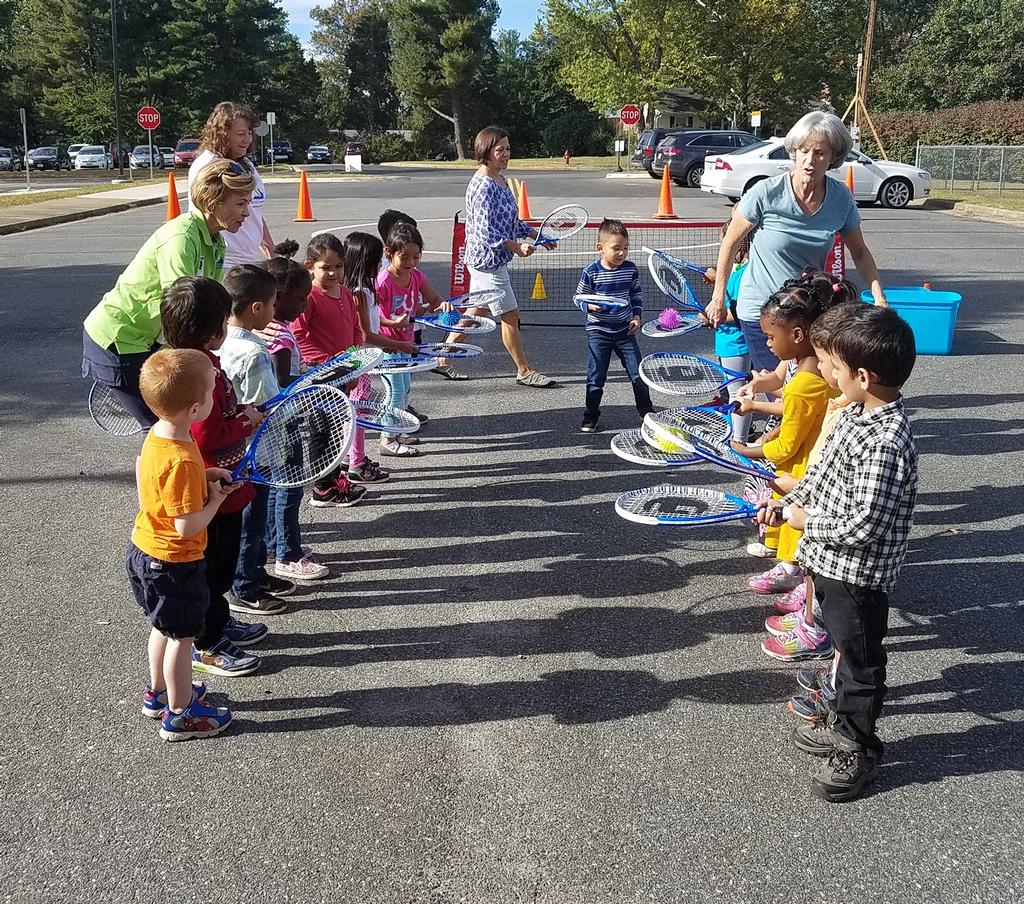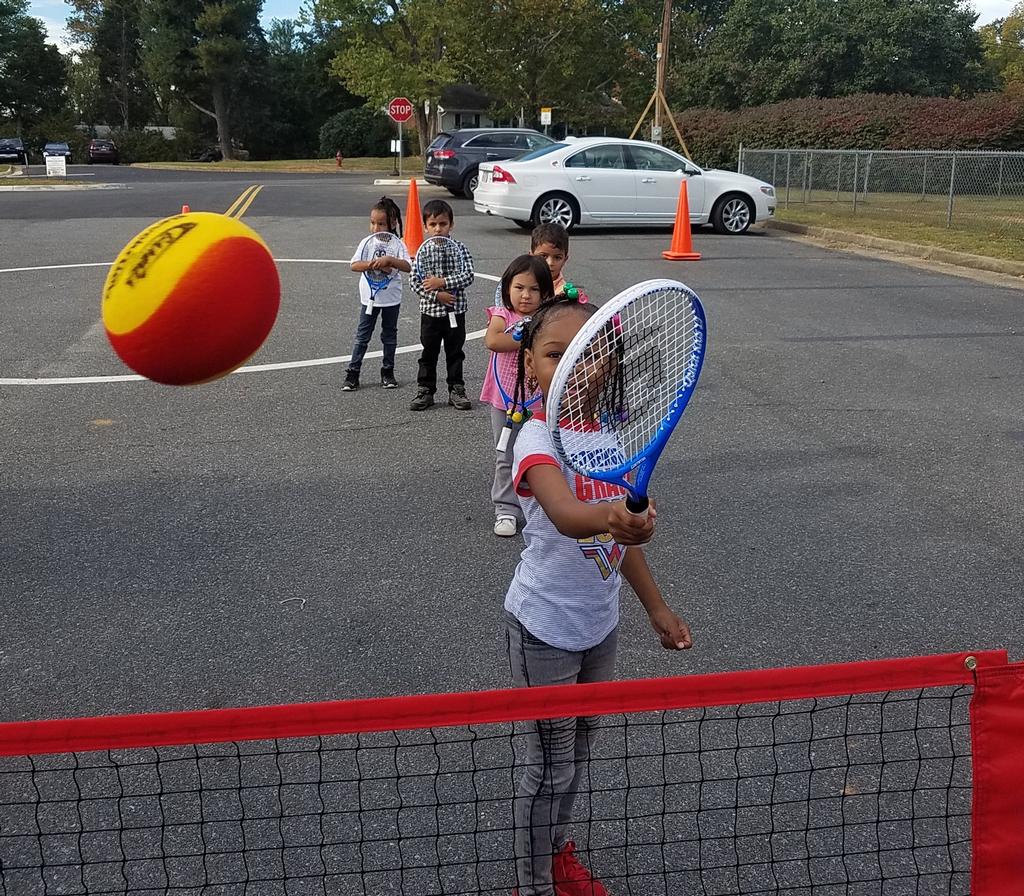 Linda Perry, Barbara Watson, Kelli Huffman and Jane Mathias "on court" with the BrightSTARS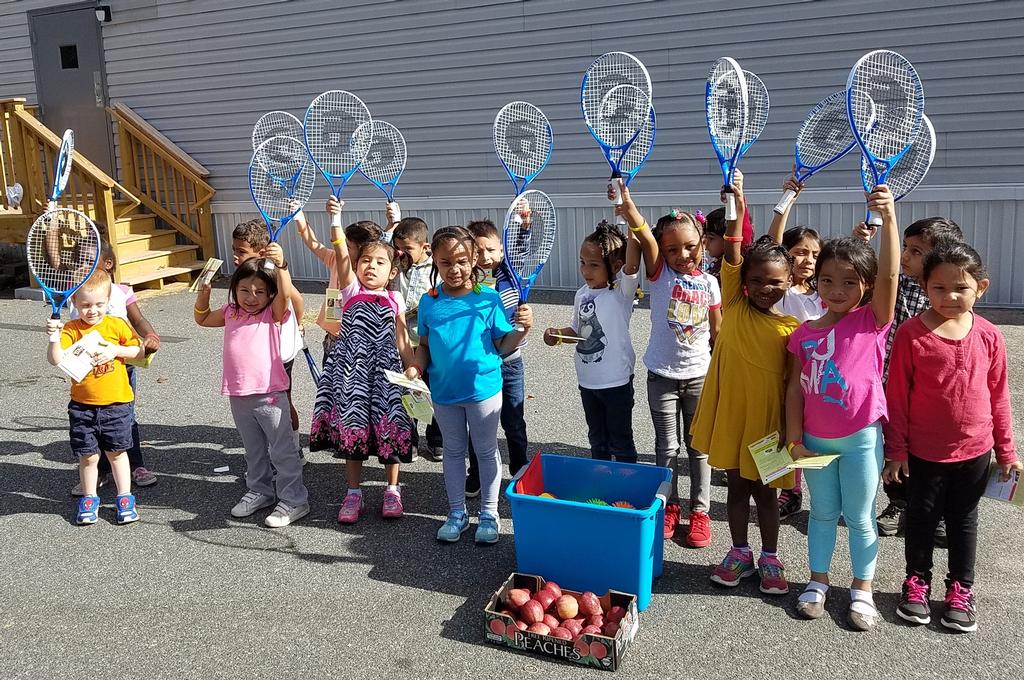 Session #2 -- Puffer Ball Figure Eight Relay and Bounce & Catch off the Racquet. the kids remembered the cards they were given two weeks ago with no trouble. This time they were give Go Bananas! cards for carrots, brush & floss and warm up & cool down, and they had a lot of FUN!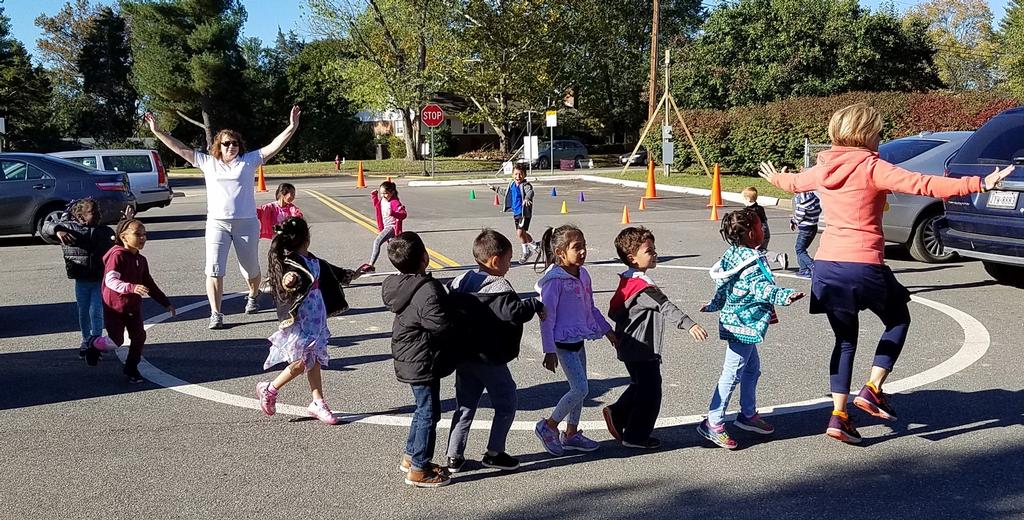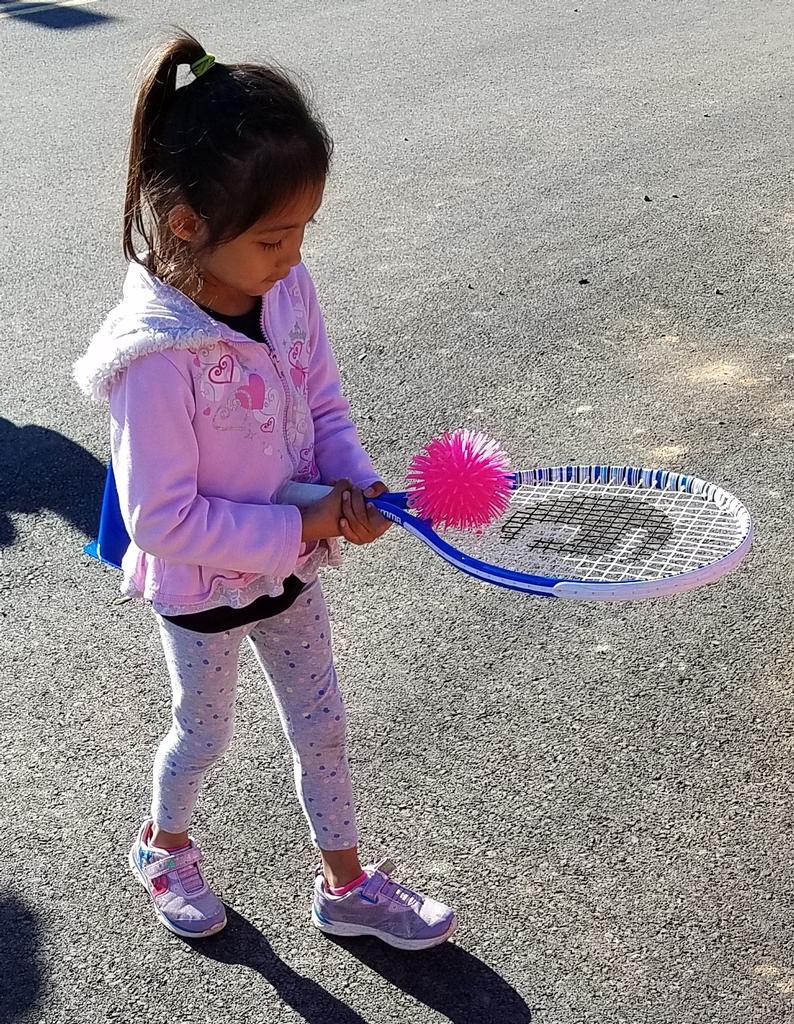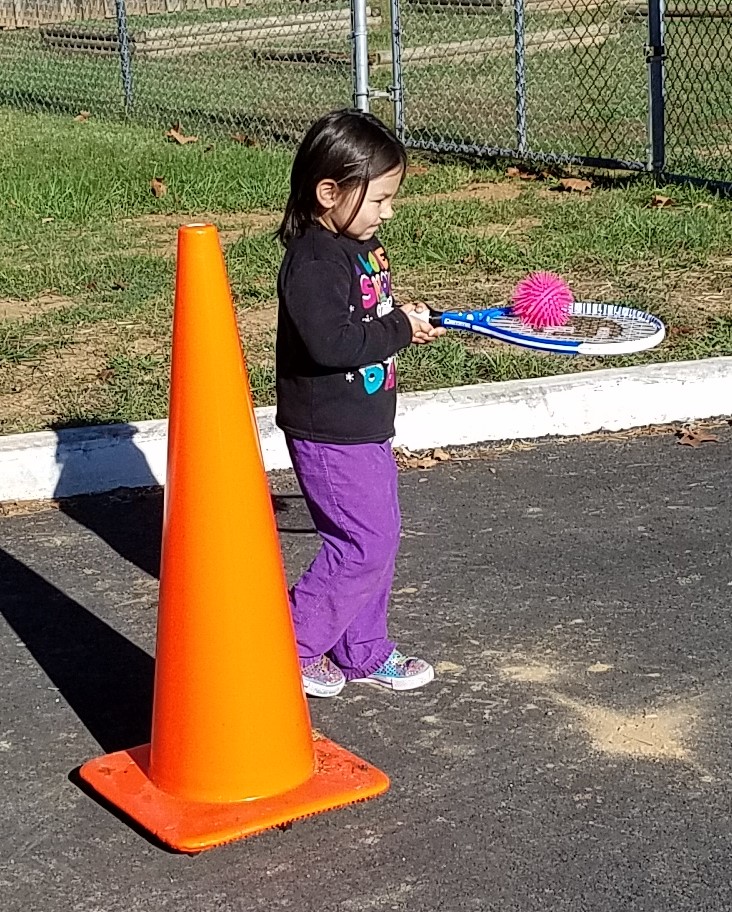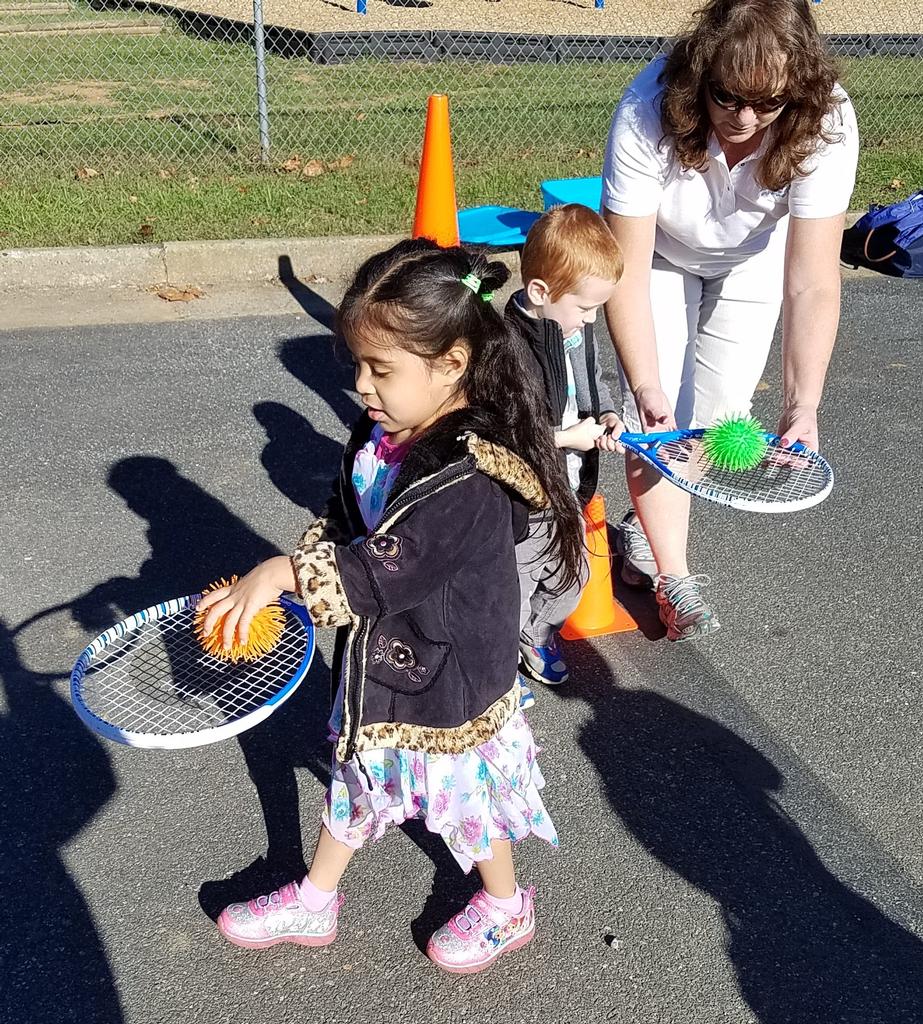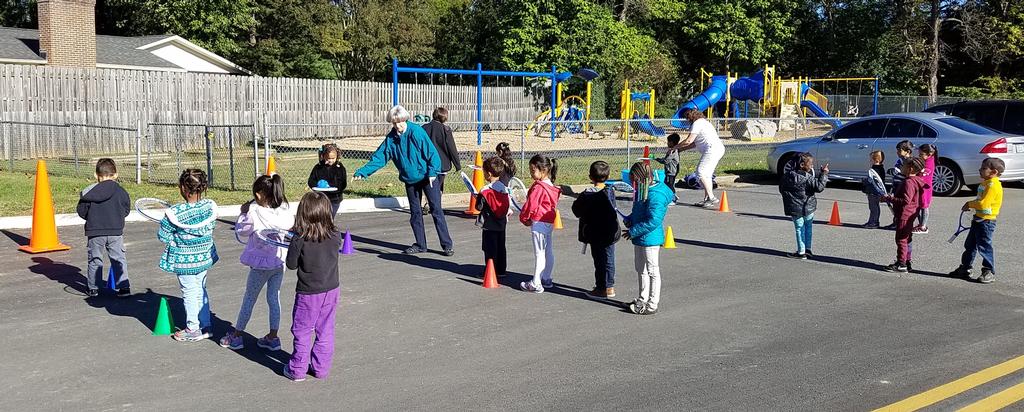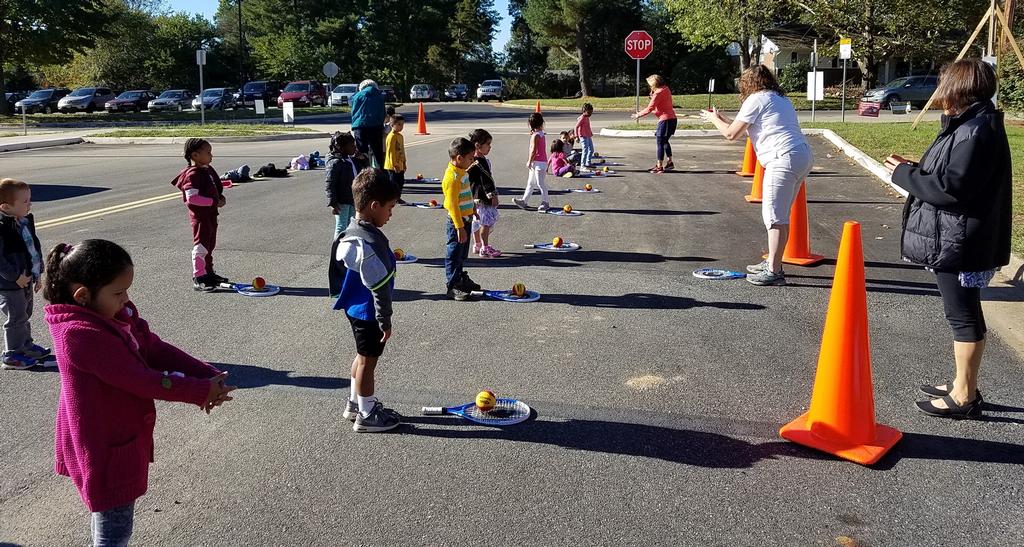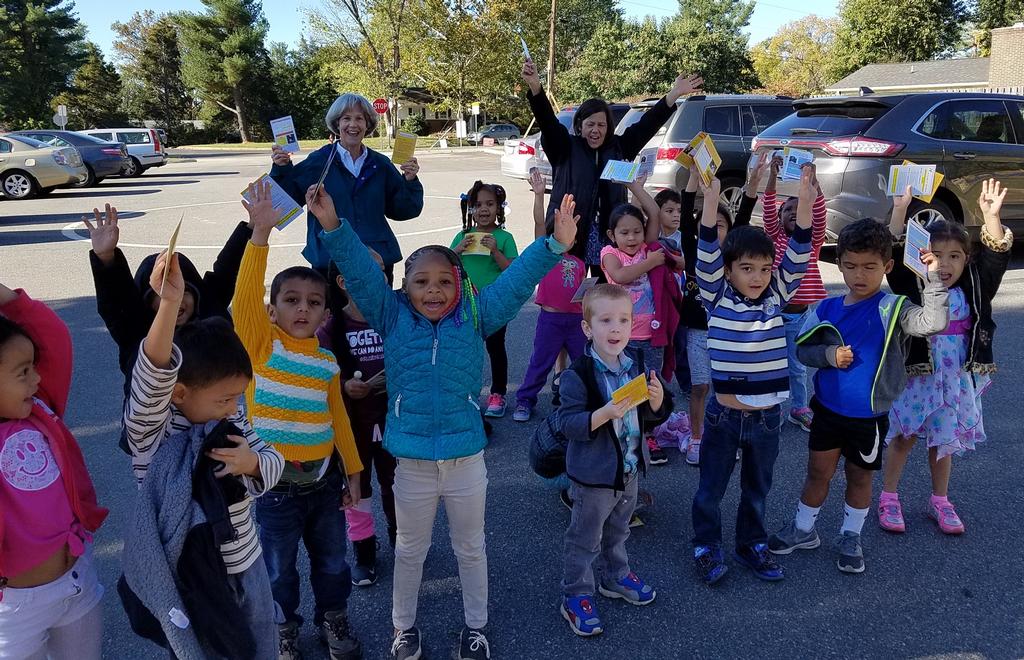 Session #3 -- It was a beautiful fall day for Red Light/Green Light, Puffer Ball Pass & Catch, then Flip & Catch and Ground Rallies. Today's Go Bananas! cards -- peaches, mangos and milk. Ms. Huffman and Ms. Mathias have been working with the kids between sessions and it shows. The kids are so attentive and very enthusiastic and they are developing some great skills!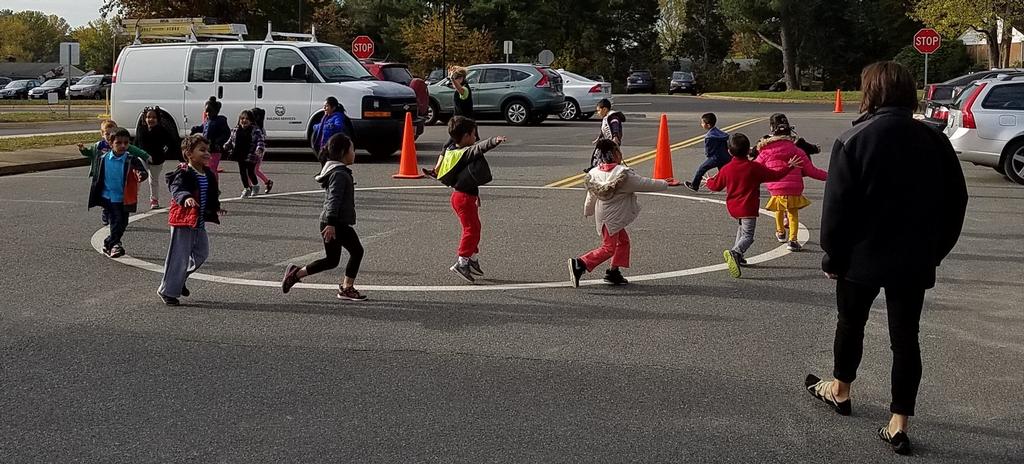 Warming up is an important lesson. The circle in the parking lot makes it easy to organize the kids.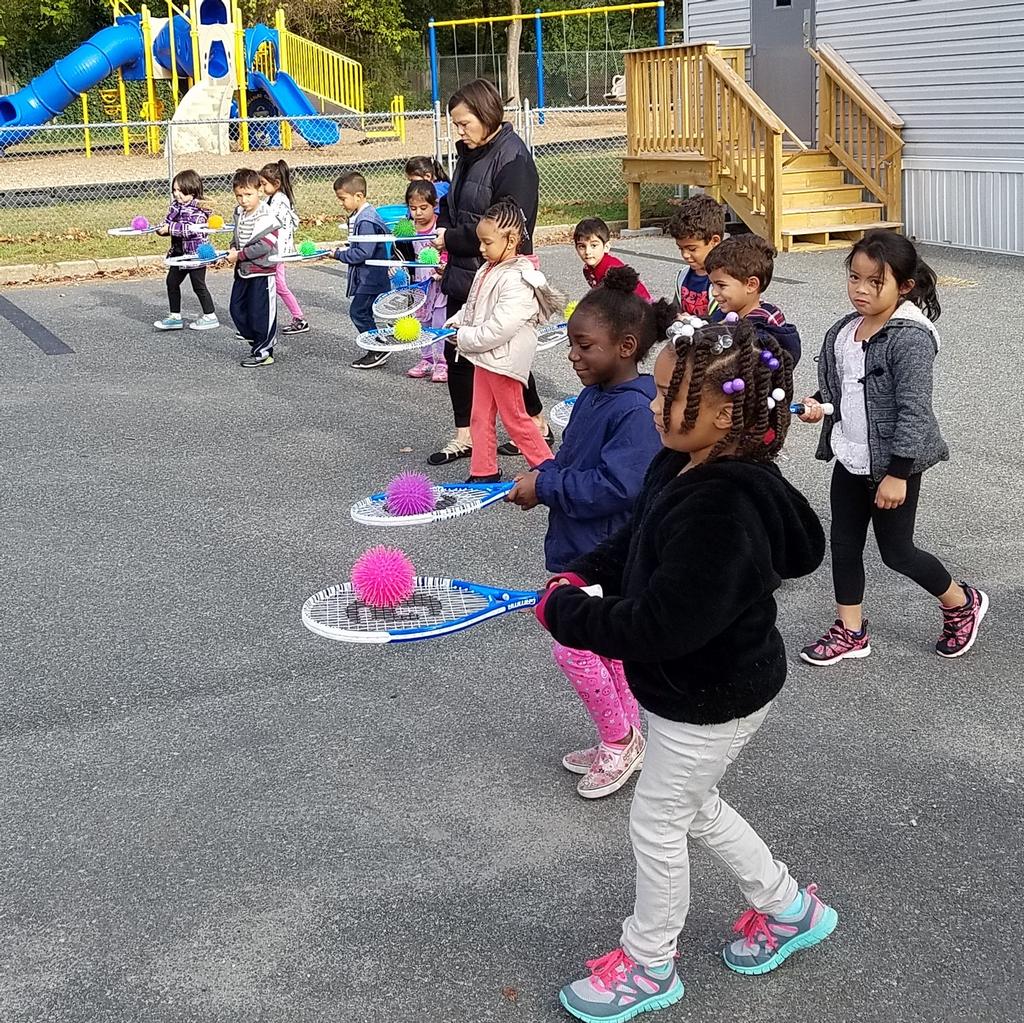 Red Light/Green Light works on focus, balance, reaction time and following instructions. The kids did a great job!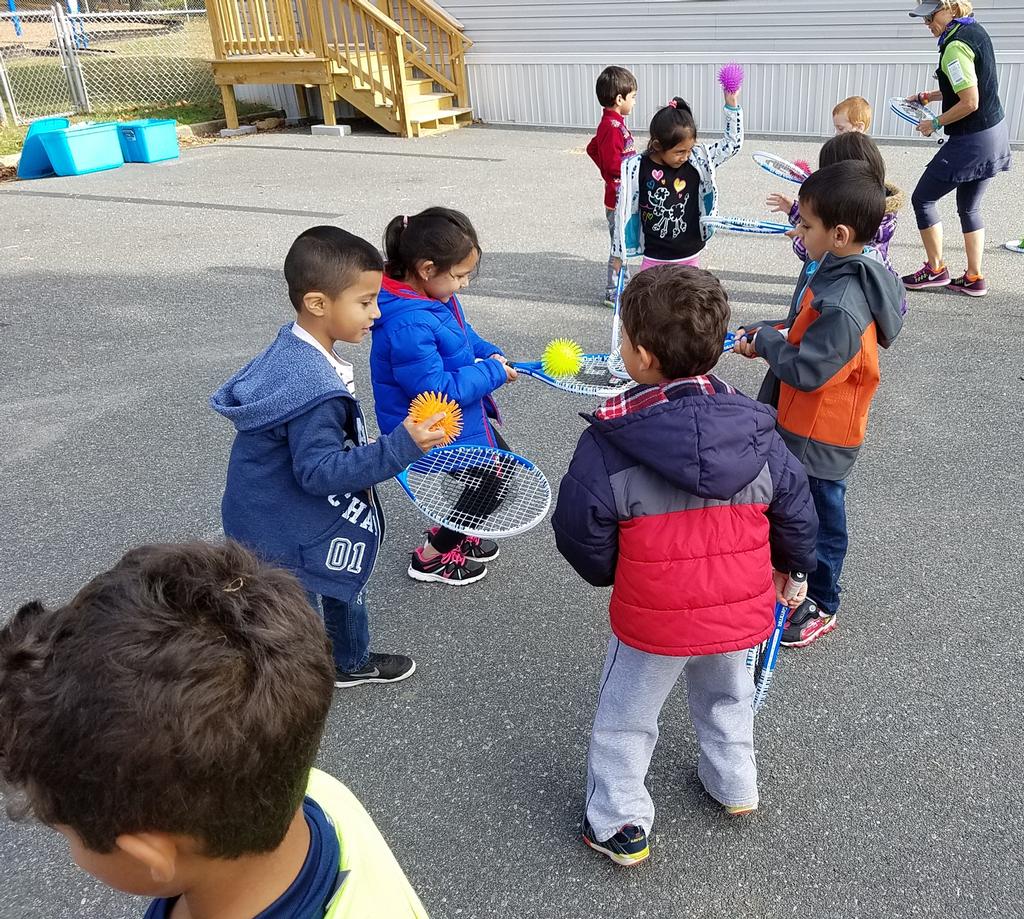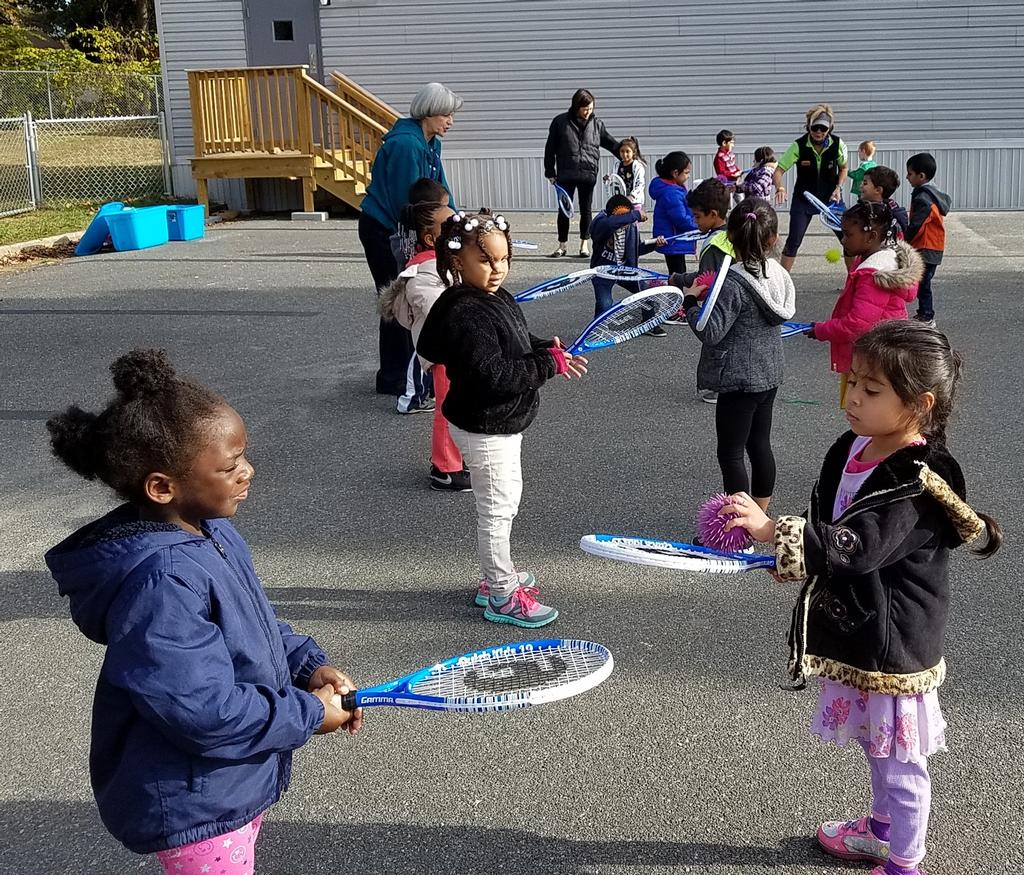 Flipping a puffer ball is FUN if you can quit squeezing it long enough to flip it to your partner!

Session #4 -- Another lovely day with a great group of preschoolers. It was Green Beans and Brown Rice Day!!!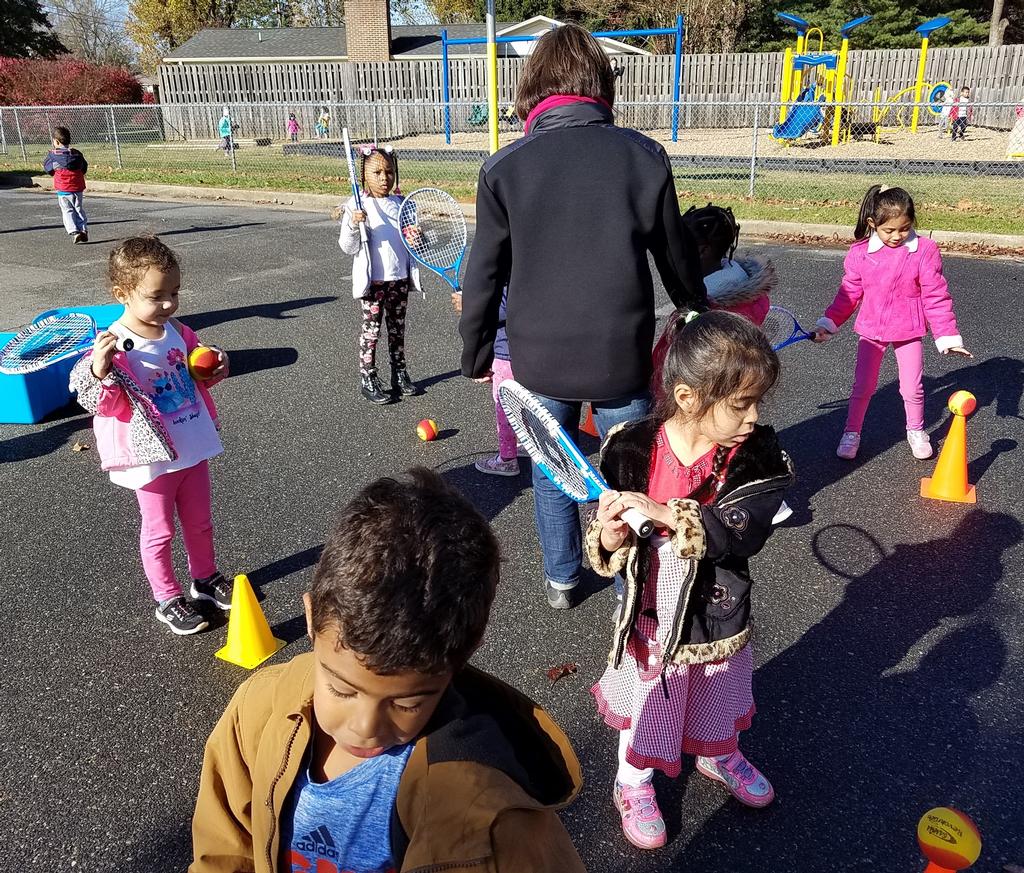 Puffer ball flip and catch with a partner Tee It Up Tennis! - forehands off 12-inch traffic cones

Because this particular group of kids has been so engaged and coachable, they are going to get a "bonus" 5th session this semester and we gave them tennis player mini rubber duckies.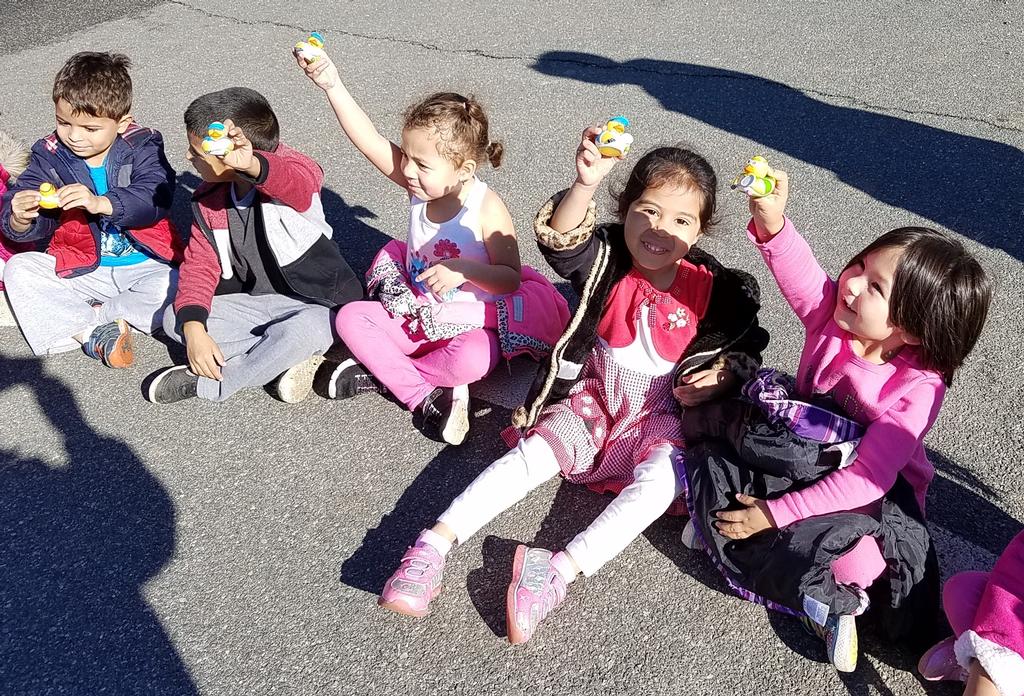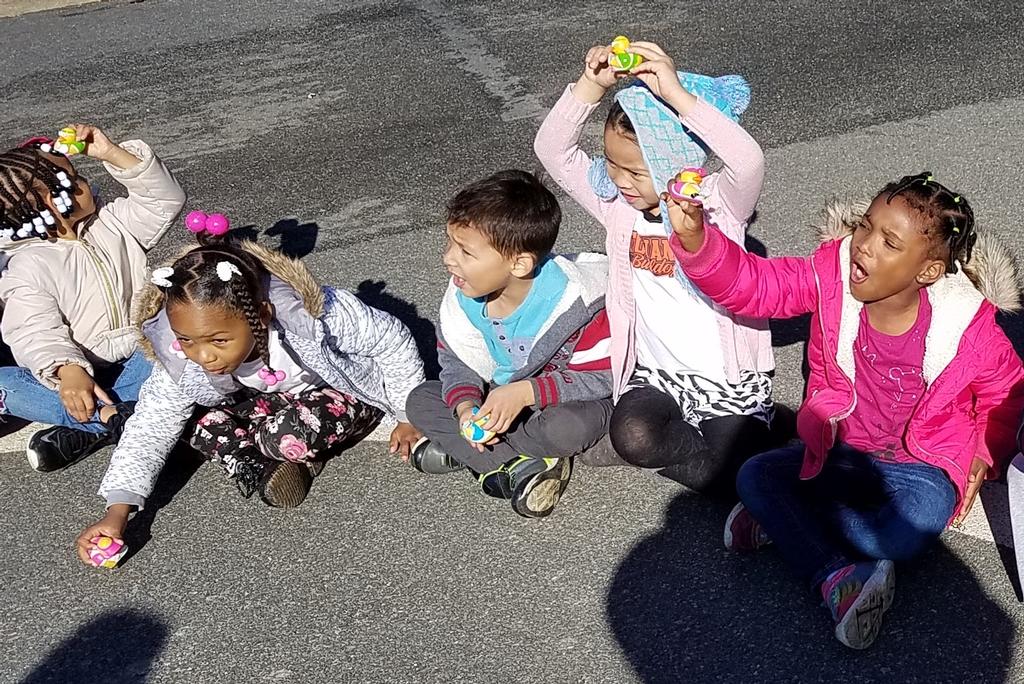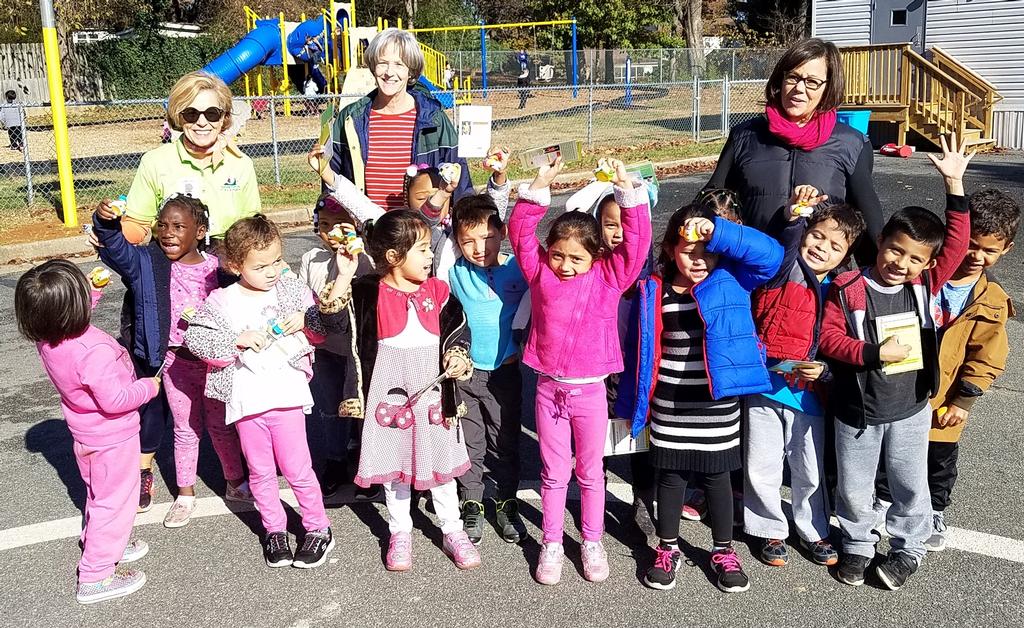 Session #5 (bonus session) -- Nuts & Seeds and Sunglasses Day; pop volleys, tennis tap shuffle, Tee It Up Tennis!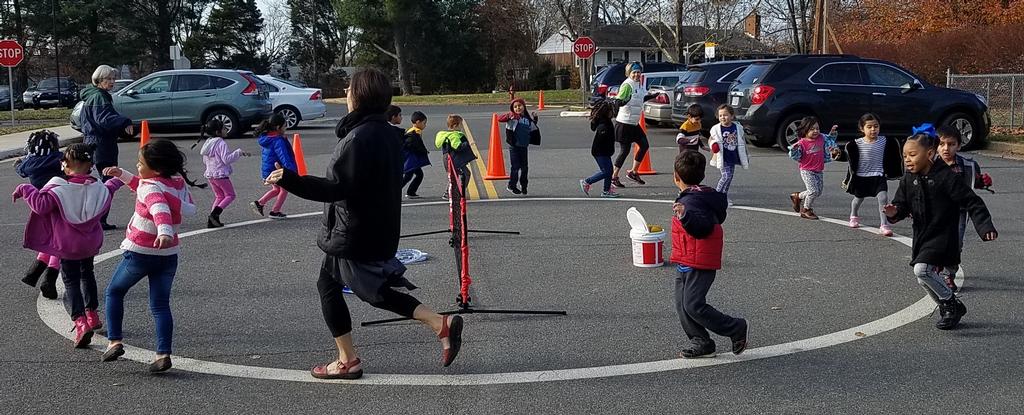 Warming up



Pop volleys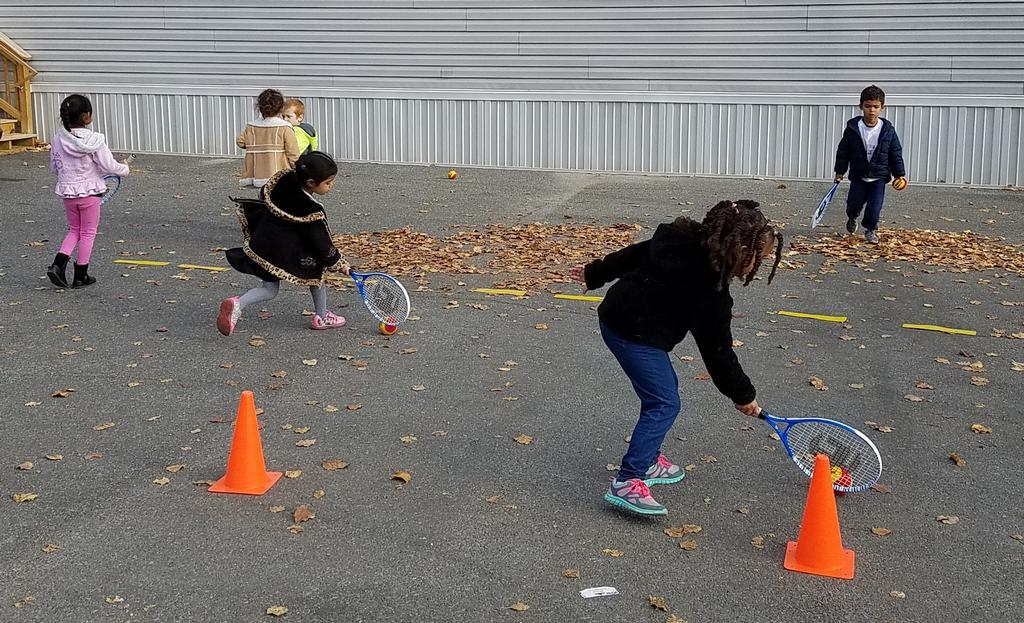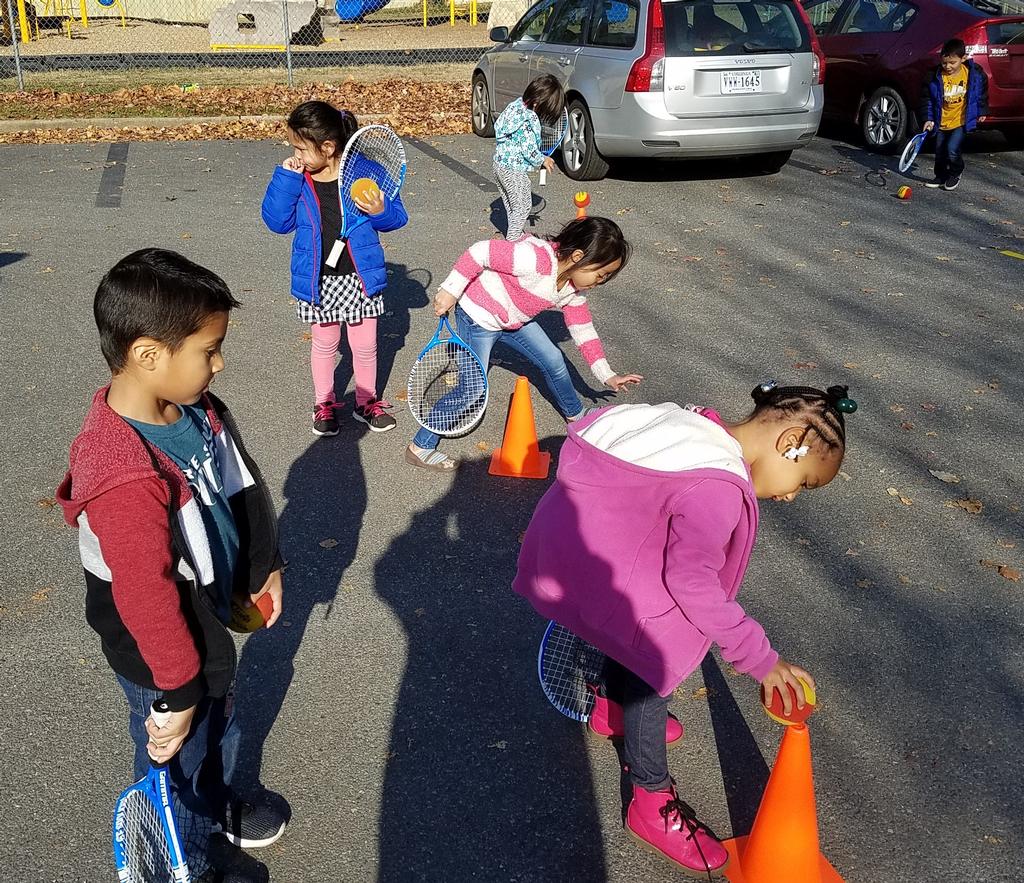 Tap/Shuffle Tennis Tee It Up Tennis! (forehands)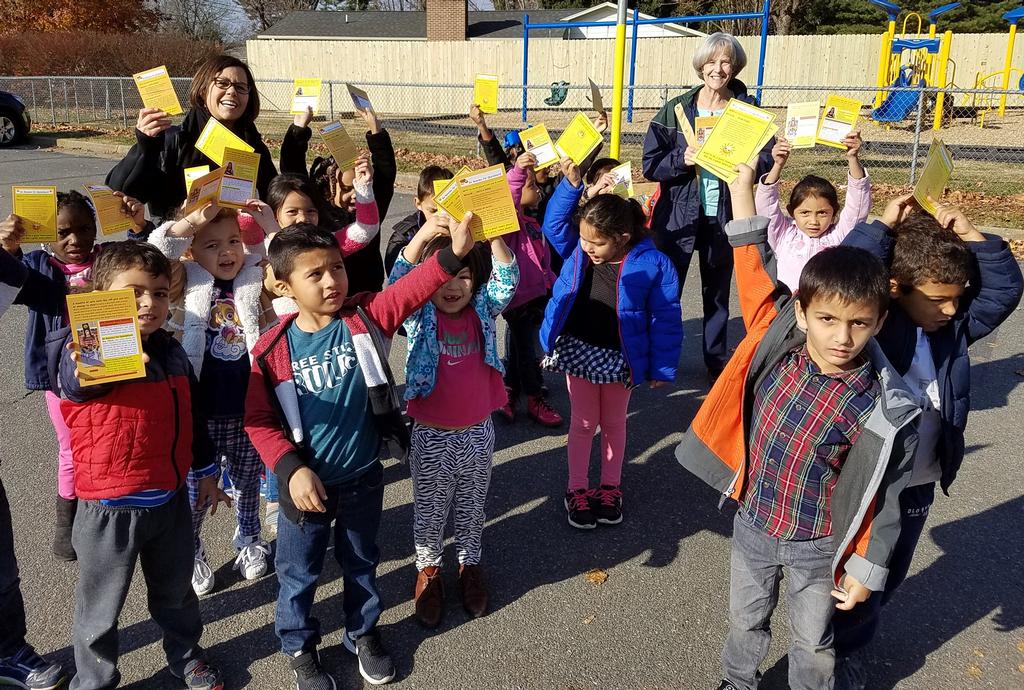 Going Bananas! for Nuts & Seeds and Sunglasses

Want to be a great adult? Be a BrightSTARS kid!