BrightSTARS -- Tennis for Me! at Cale Elementary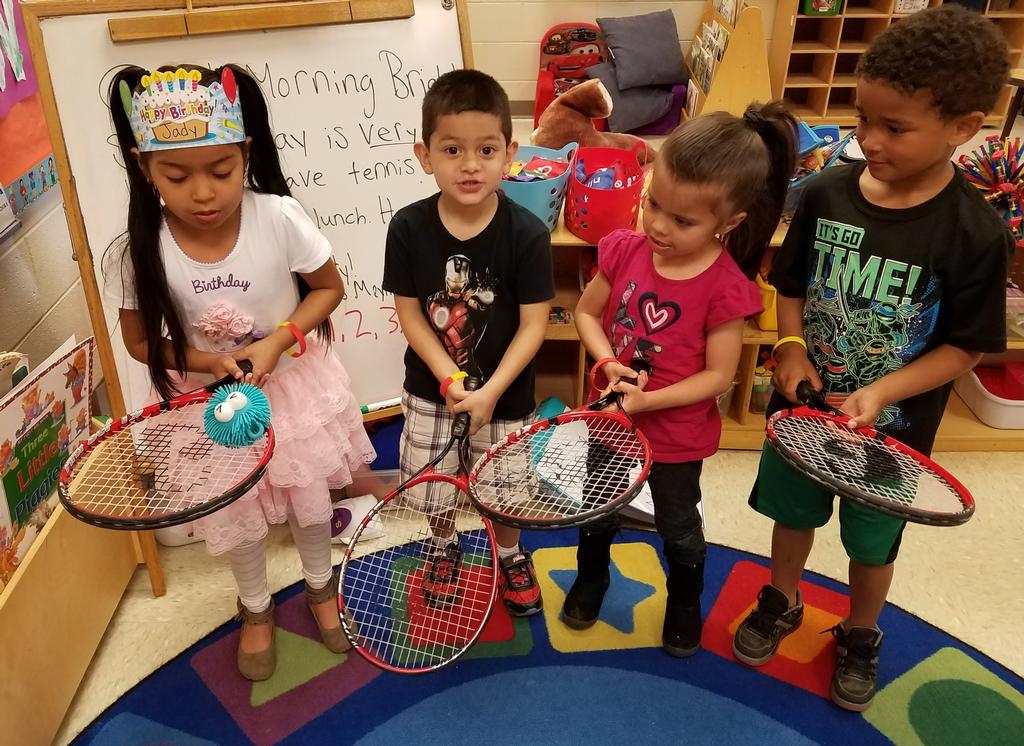 Cale Elementary was the seventh school to adopt the BrightSTARS - Tennis for Me! tennis and nutrition immersion format. The initial, introductory Go Bananas! visit to the Virginia Preschool Initiative (VPI) classes at Cale Elementary in April 2017 to assess interest in the program was a BIG HIT! The kids participated in some movement activities and received Go Bananas! bracelets, Go Bananas! poster cards, cards for Bananas, Carrots and Brush & Floss and a photo of the national champion UVa Men's Tennis team. After the visit, the teachers wanted to start BrightSTARS -- Tennis for Me! immediately, so two sessions were scheduled for May.
There are three VPI preschool classrooms at Cale with a total of 40 students. The school is overcrowded (700 kids) and physical resources are stretched, so we had to make do with the breezeway outside the cafeteria. No problem! That is the wonderful thing about the QuickStart Tennis format. It can be adapted to use anywhere for any kid.
Cale received kid-sized equipment (racquets, squishy balls, foam balls, cones and a portable net), all neatly packed up in two plastic bins. We give each school their own equipment so they will be able to let kids play between sessions. We encourage spontaneous play and experimentation. QuickStart Tennis is meant to be FUN!
Initial Go Bananas! Visit - Bananas, Carrots and Brush & Floss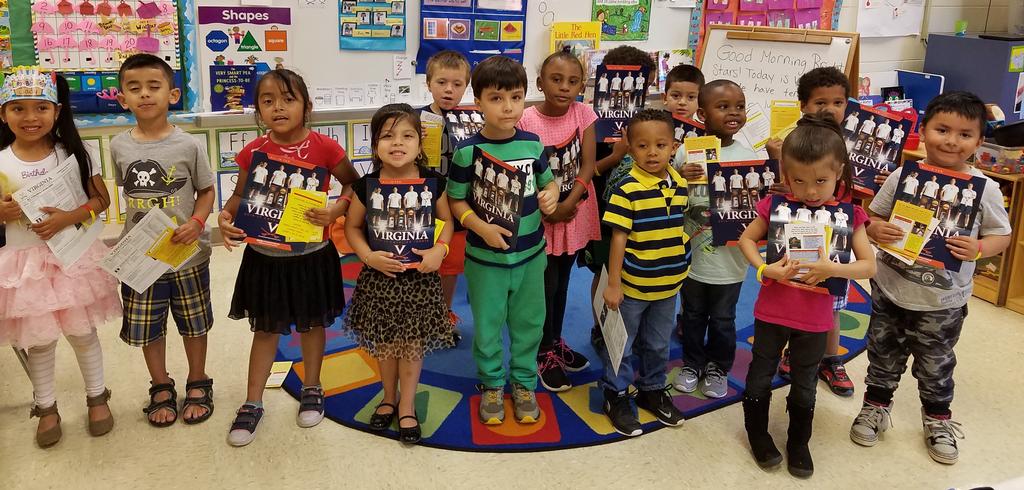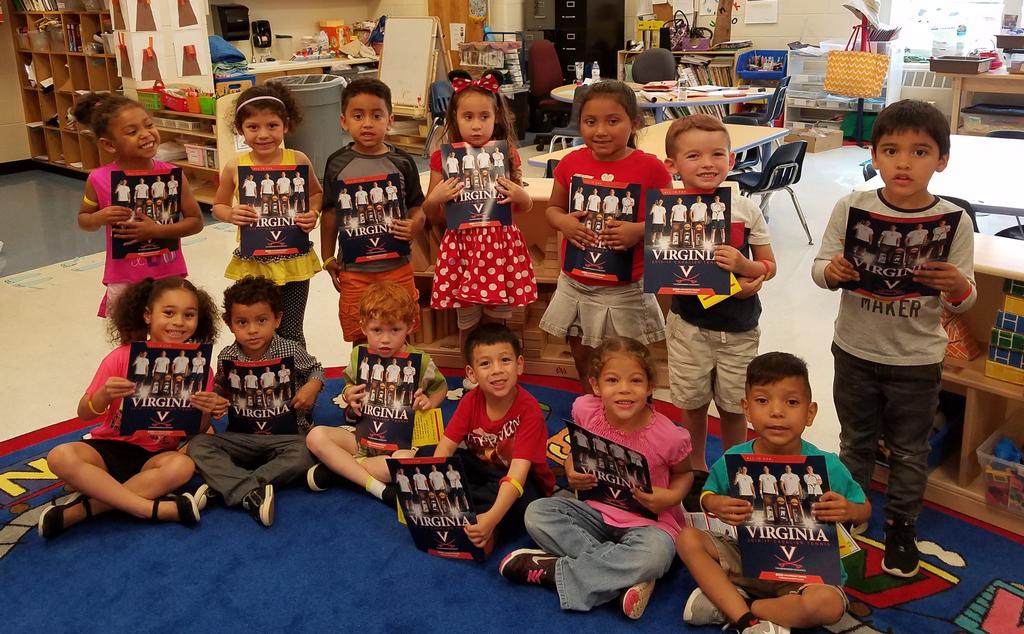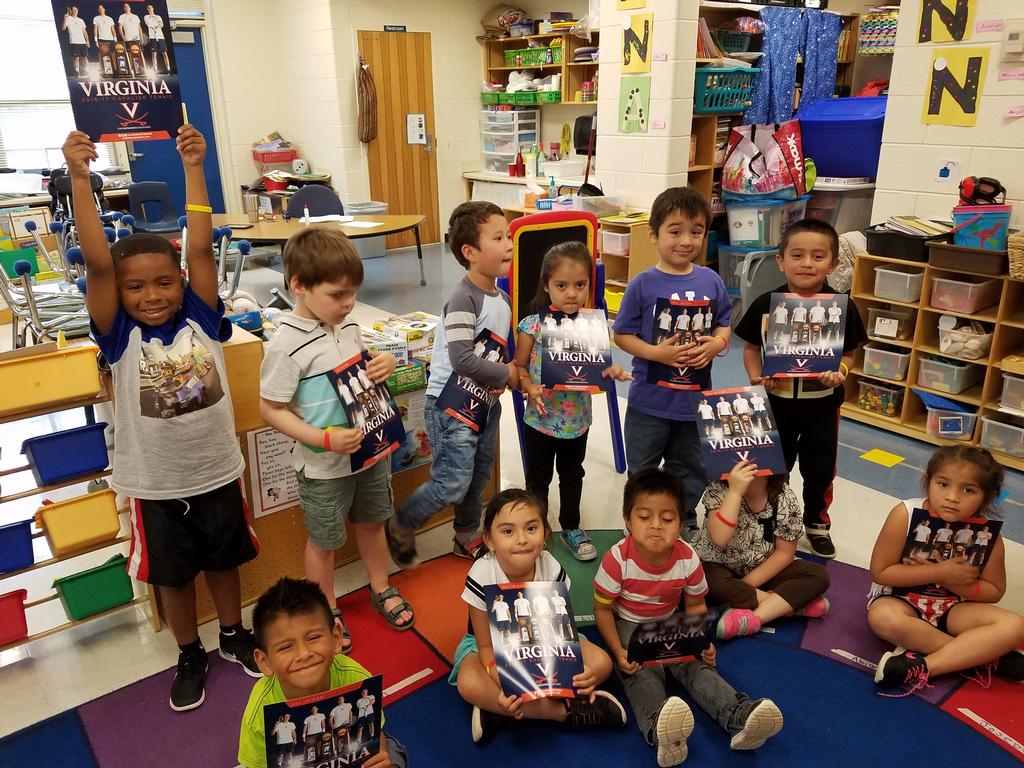 First Outdoor Session -- Apples, Broccoli and Reading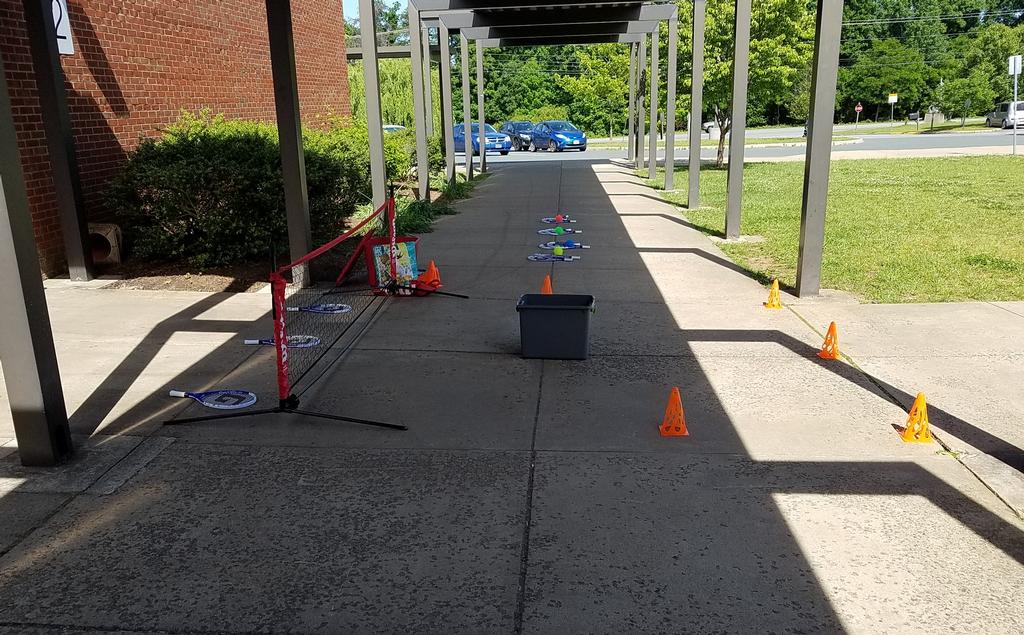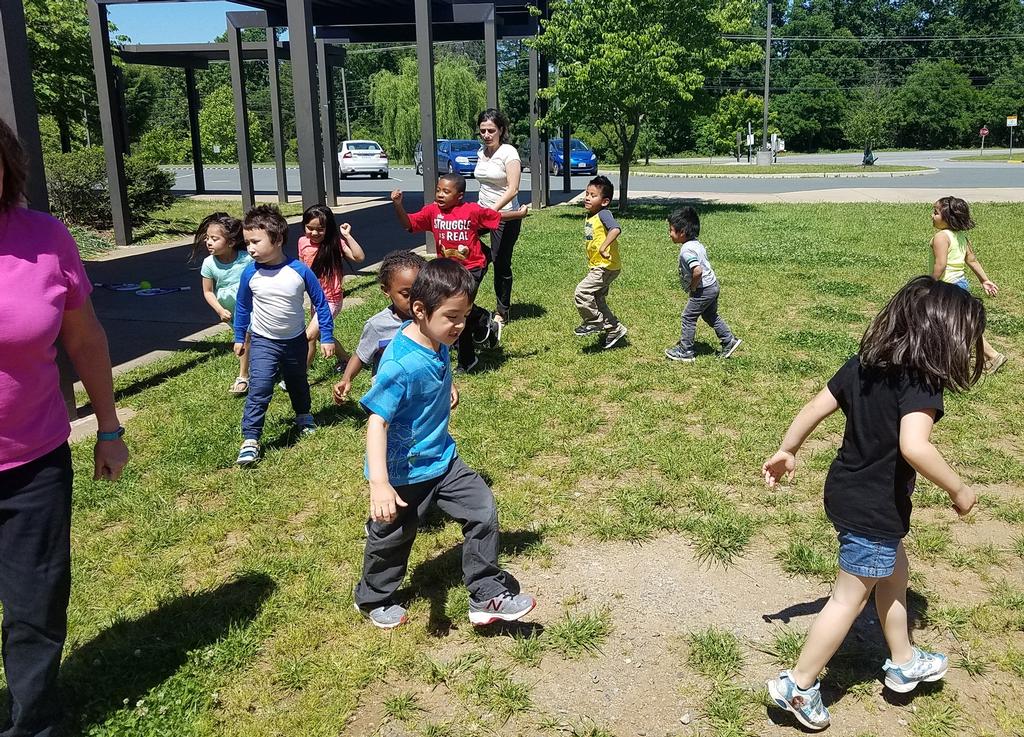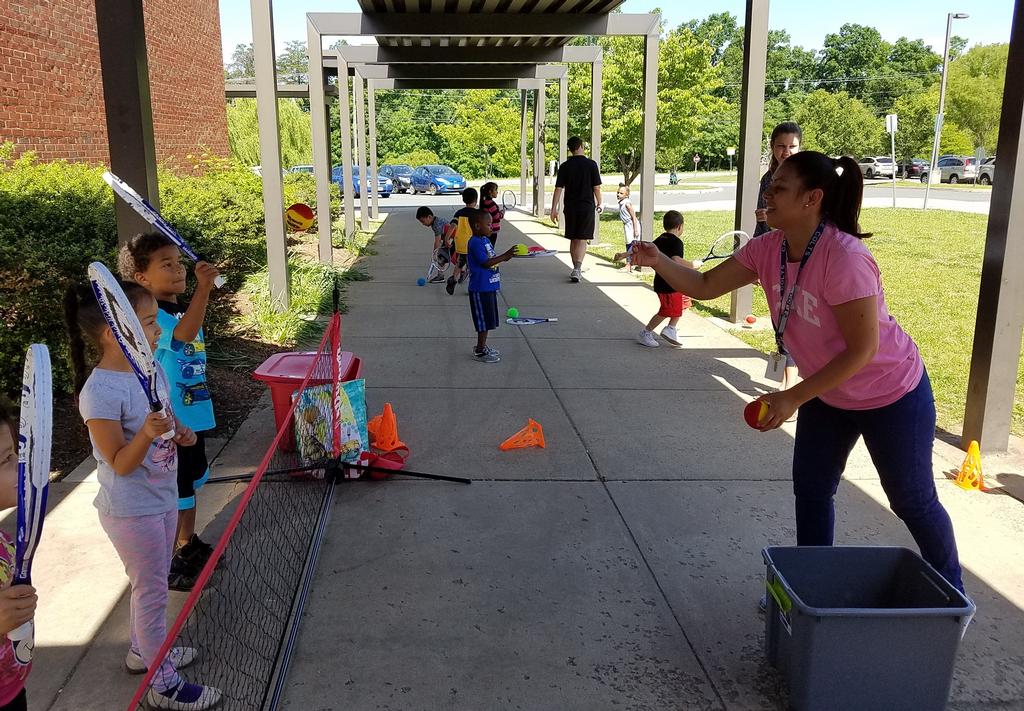 Second Outdoor Session -- Watermelon, Spinach and Manners . . . and a Go Bananas! poster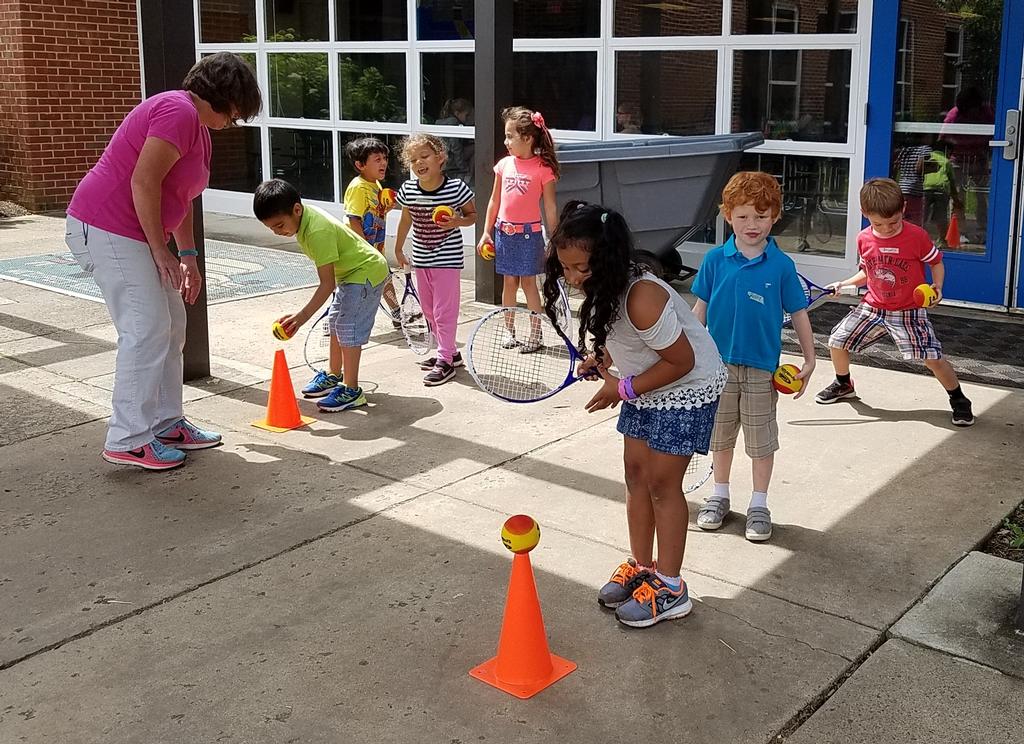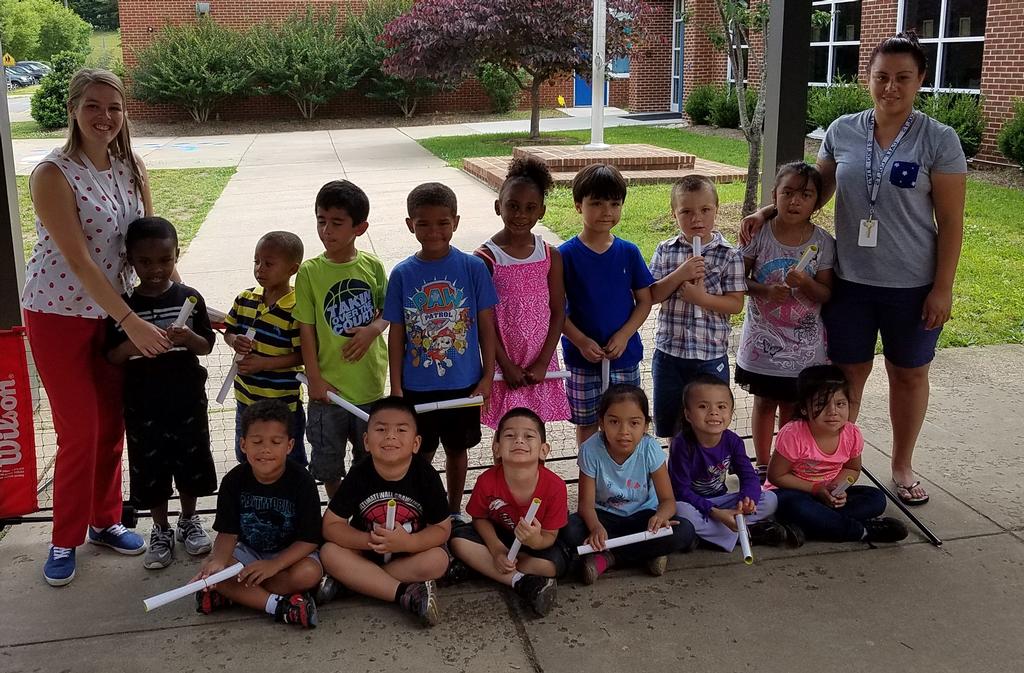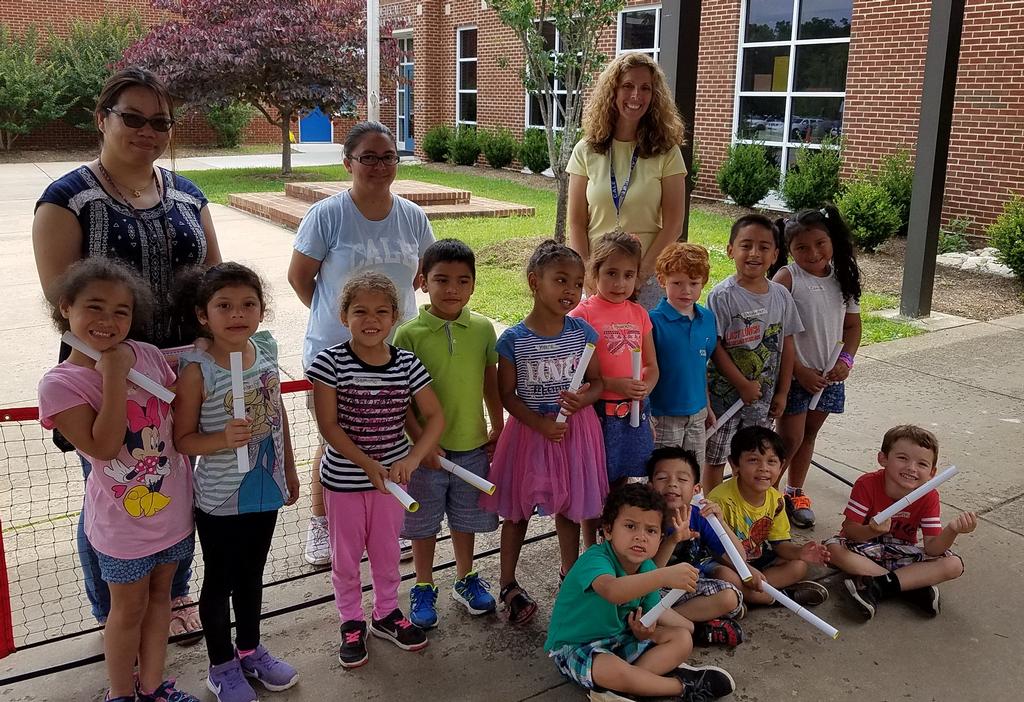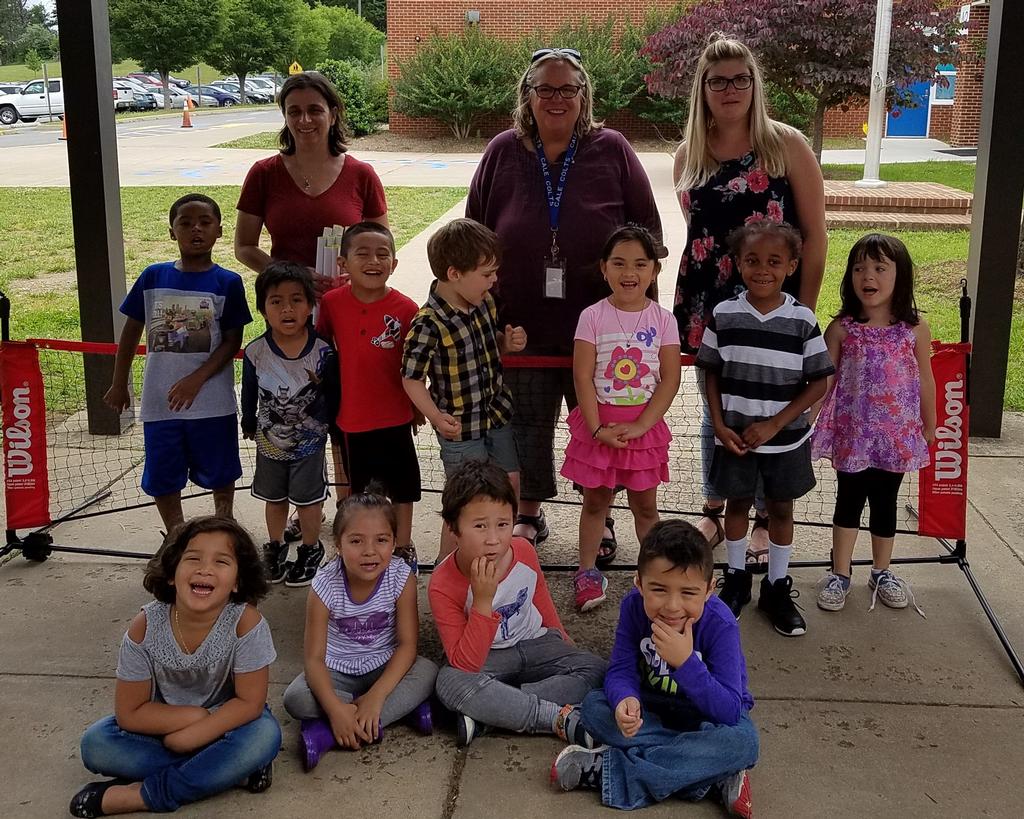 Want to be a great adult? Be a QuickStart kid!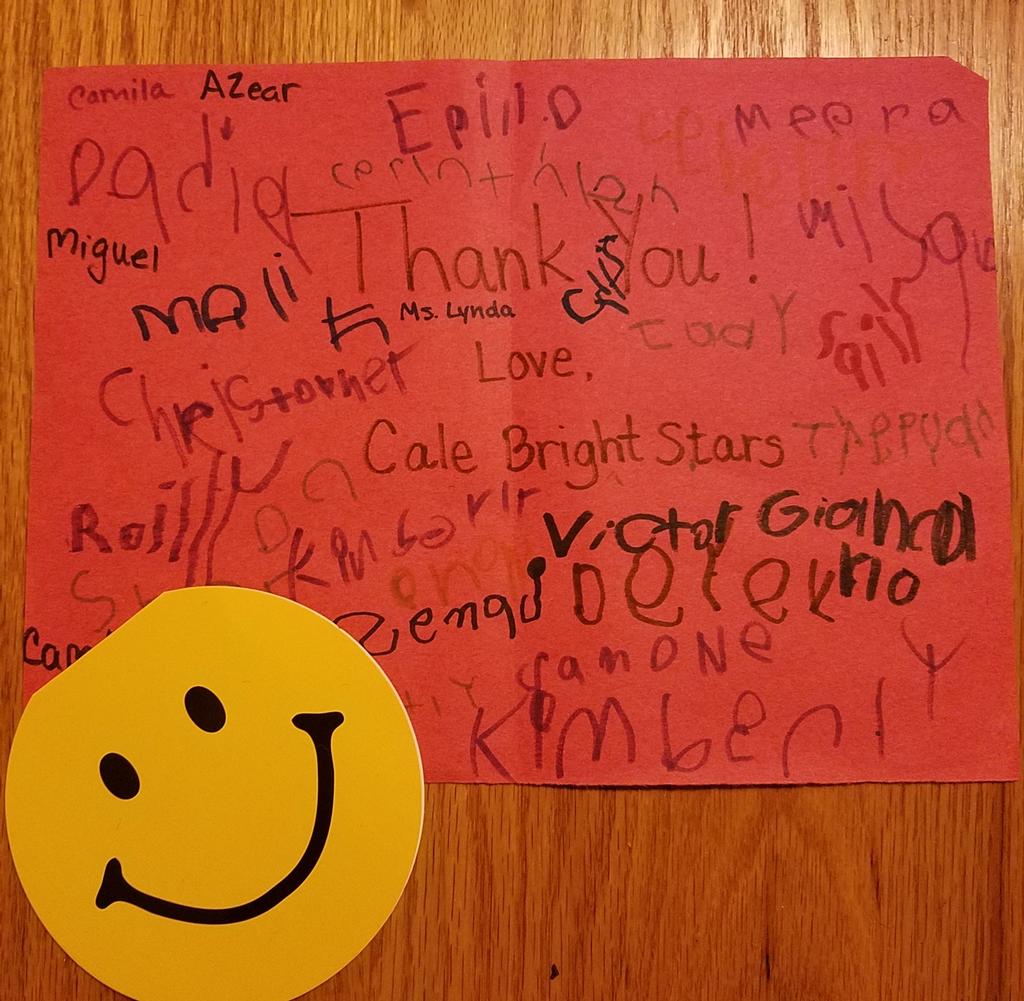 First Session -- 2017/2018 School Year
Bananas & Apples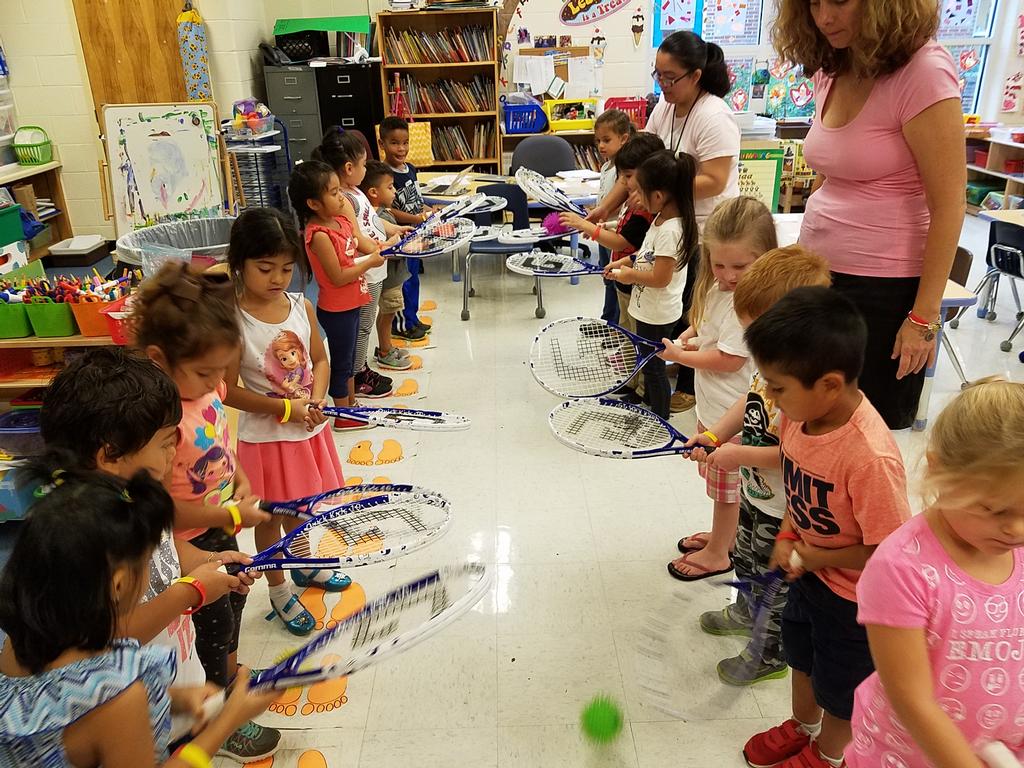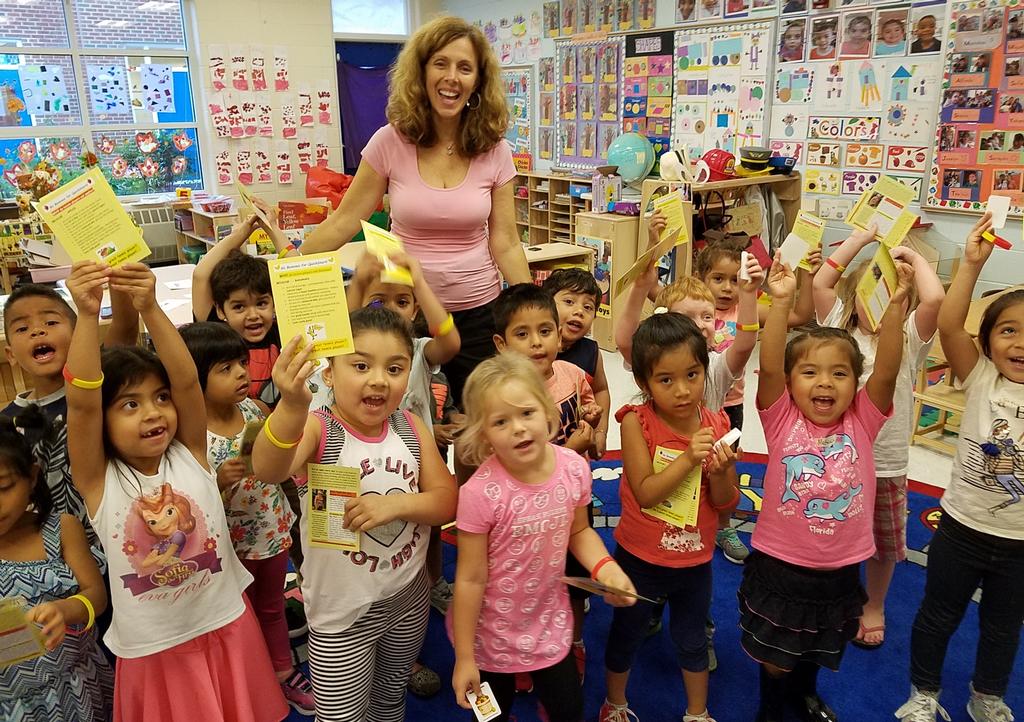 Ms. Pahis-Mastakas classroom - they were ready to learn and have FUN!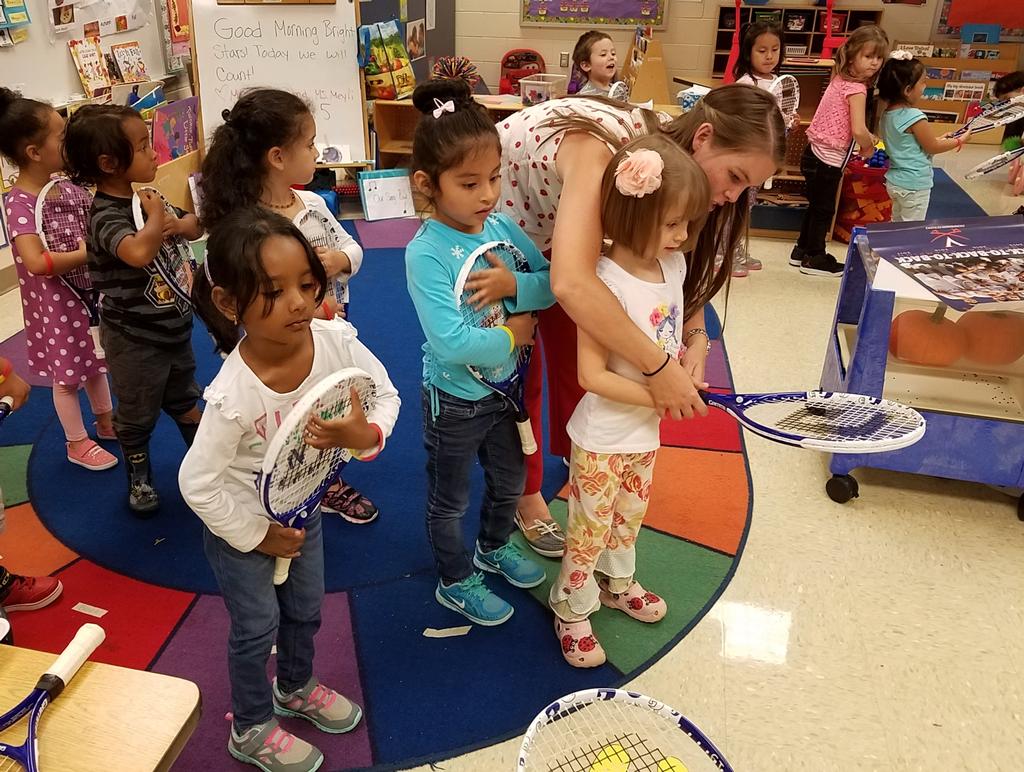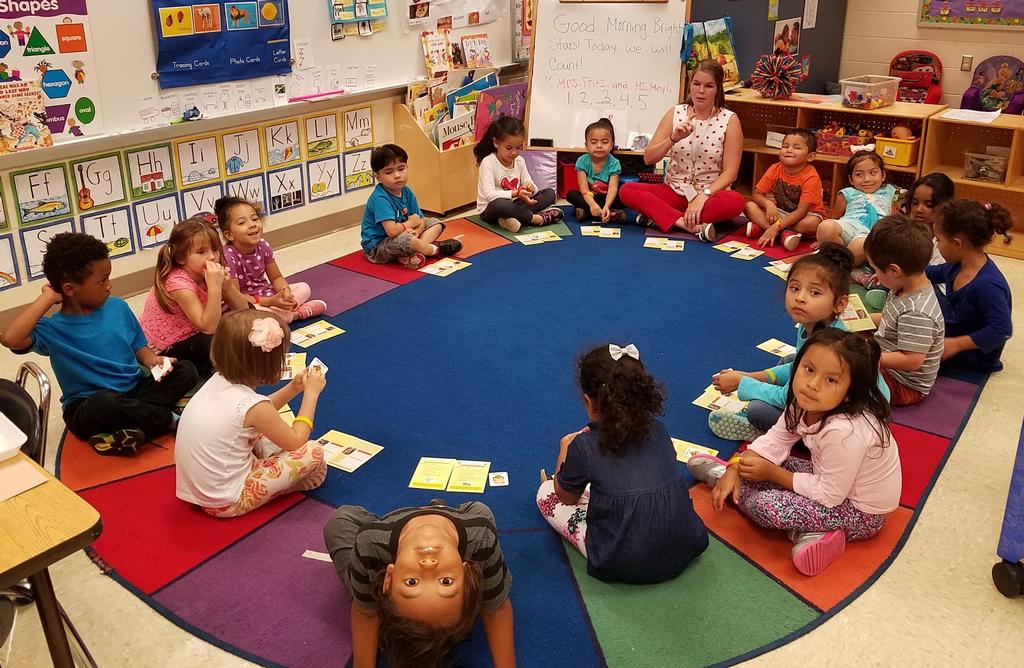 Ms. Fritz's classroom -- very good listeners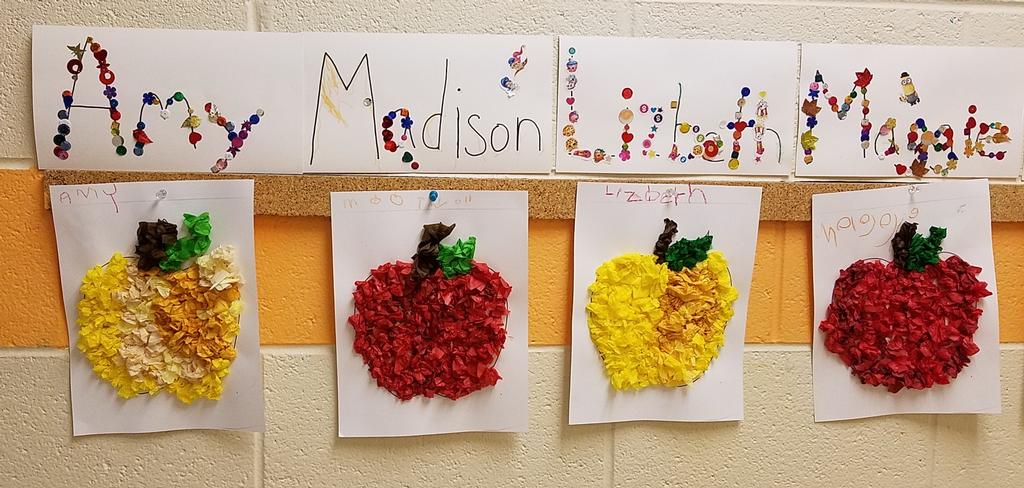 Lots of Apple Artwork this time of year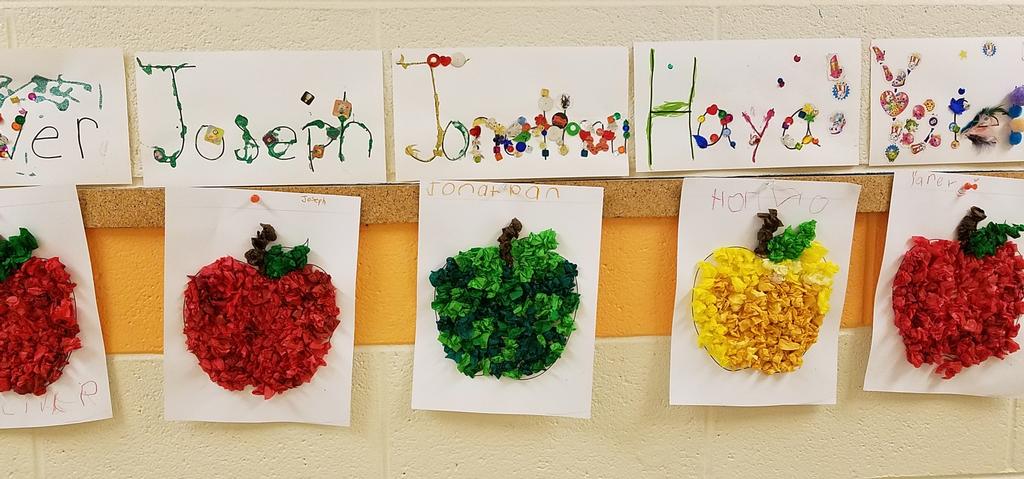 Second Session -- 2017/2018 School Year
Carrots, Cauliflower & Brush & Floss

So busy teaching today, I didn't have time for many photos . . .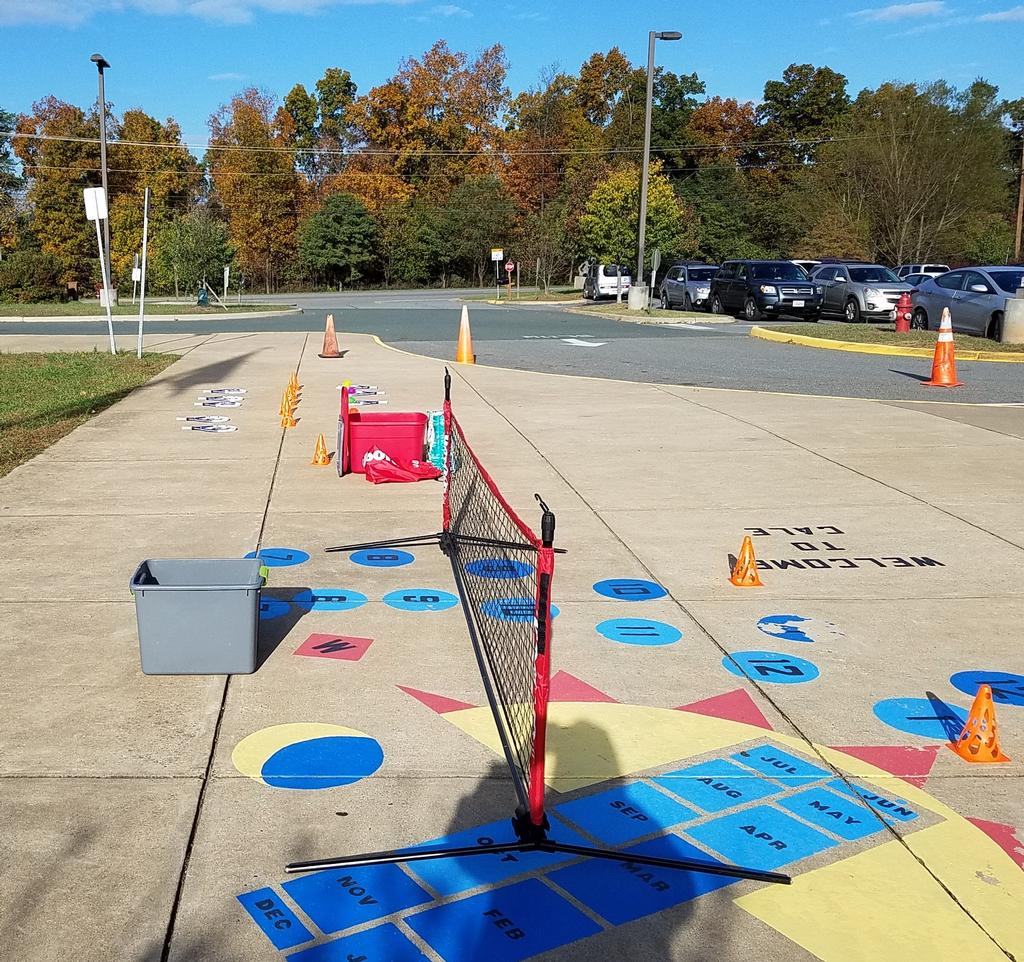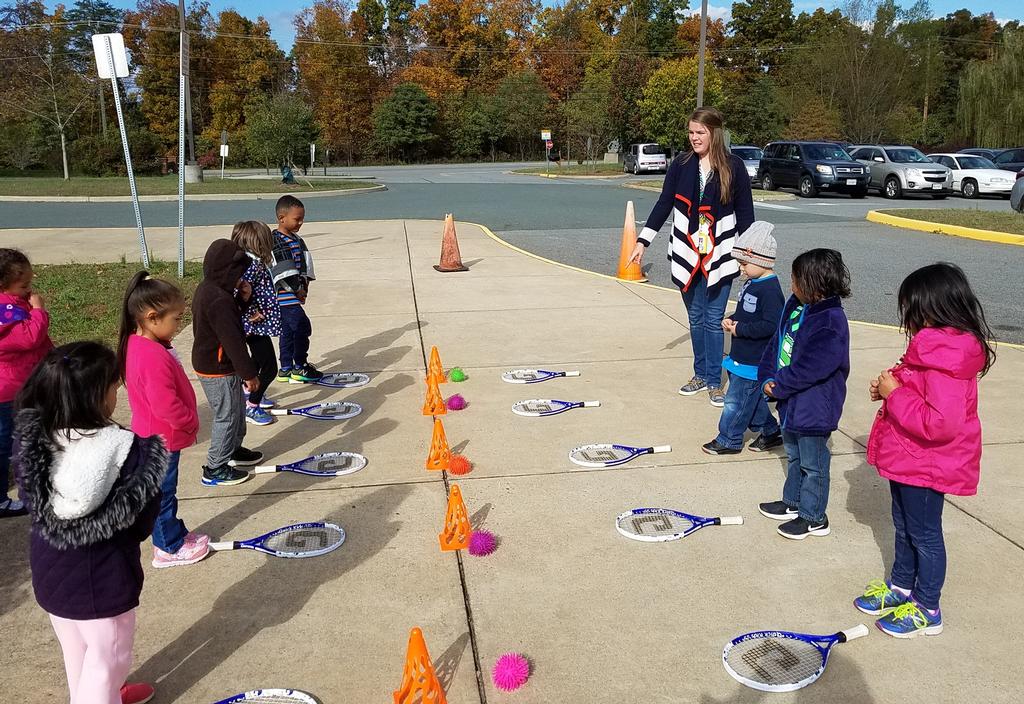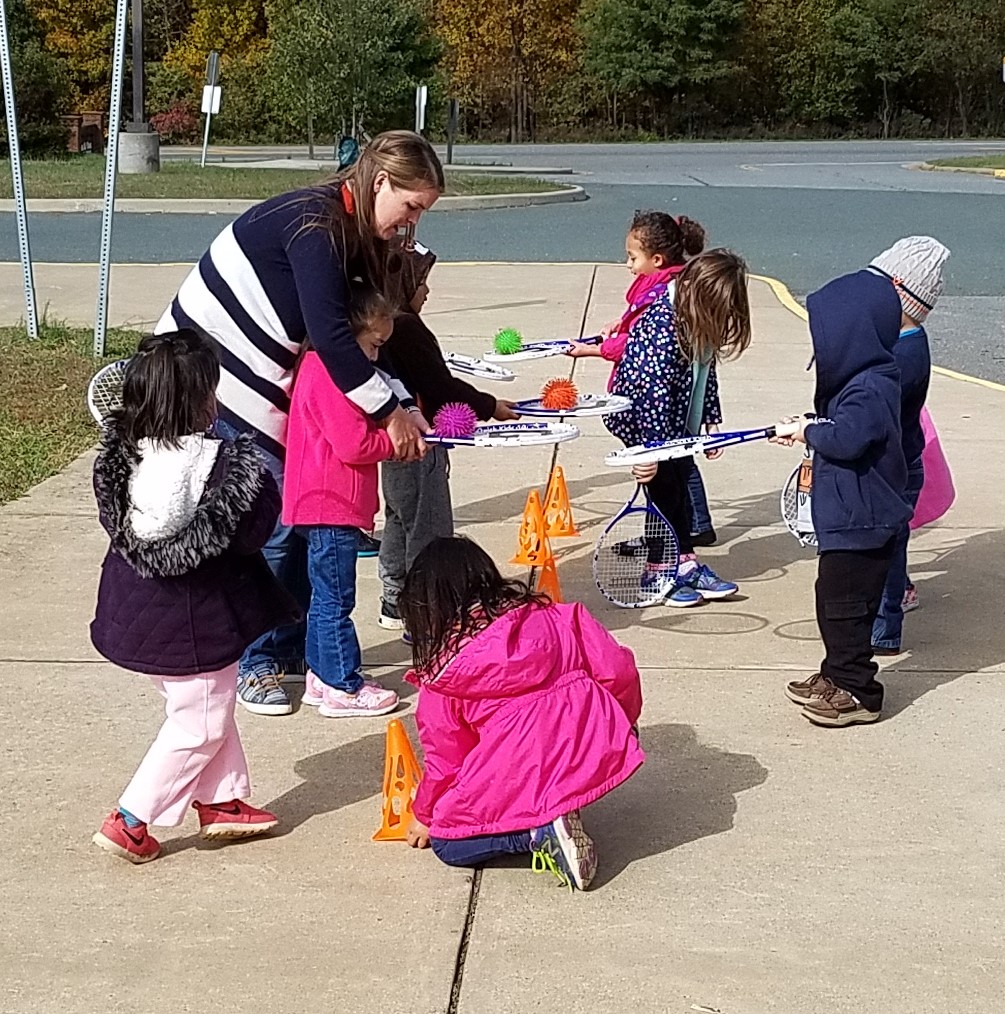 Session #3 -- Peaches, Mangoes and Milk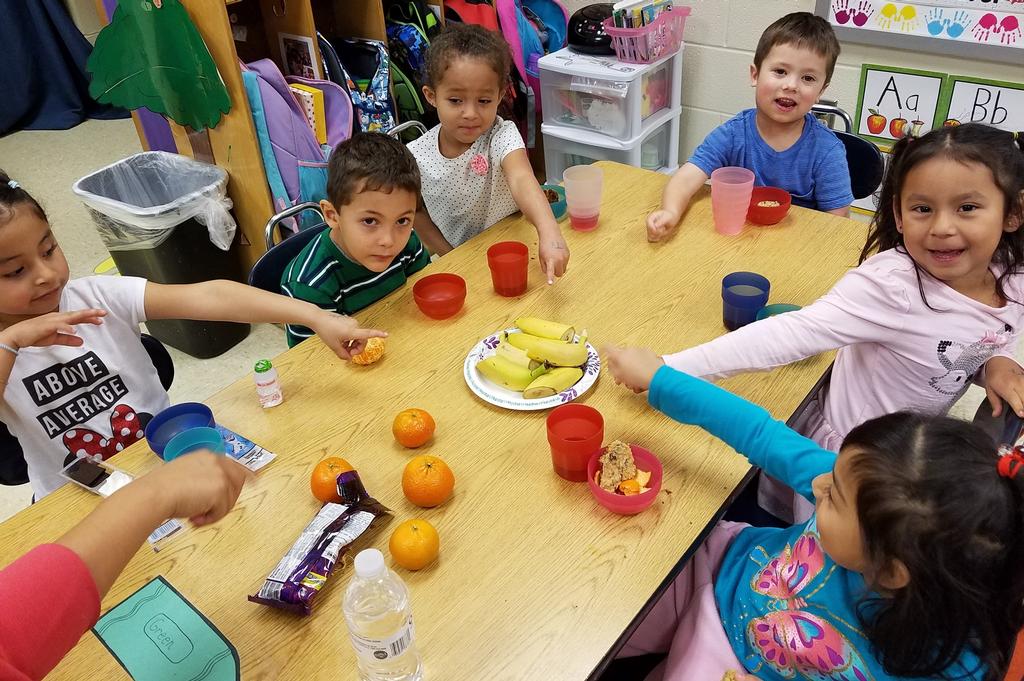 They couldn't wait to show us their healthy morning snack.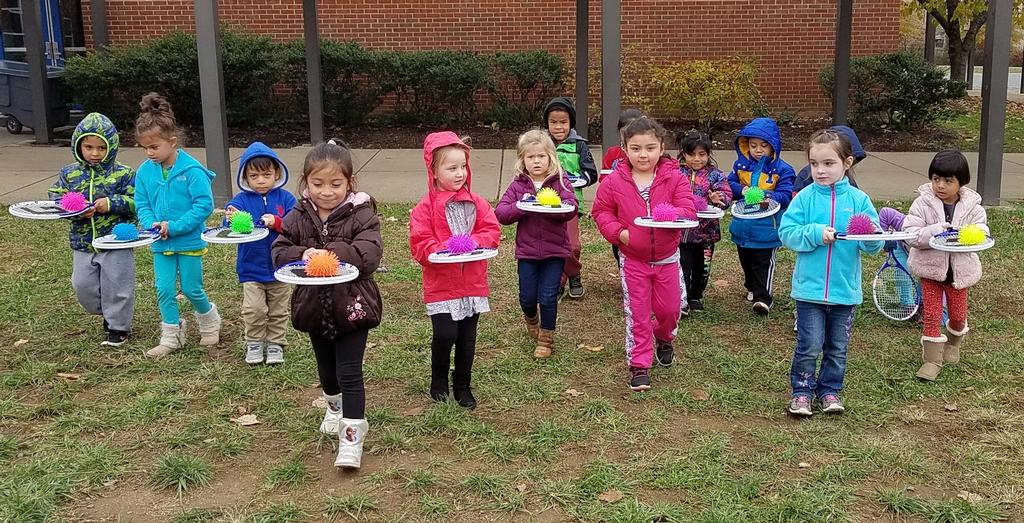 Red Light/Green Light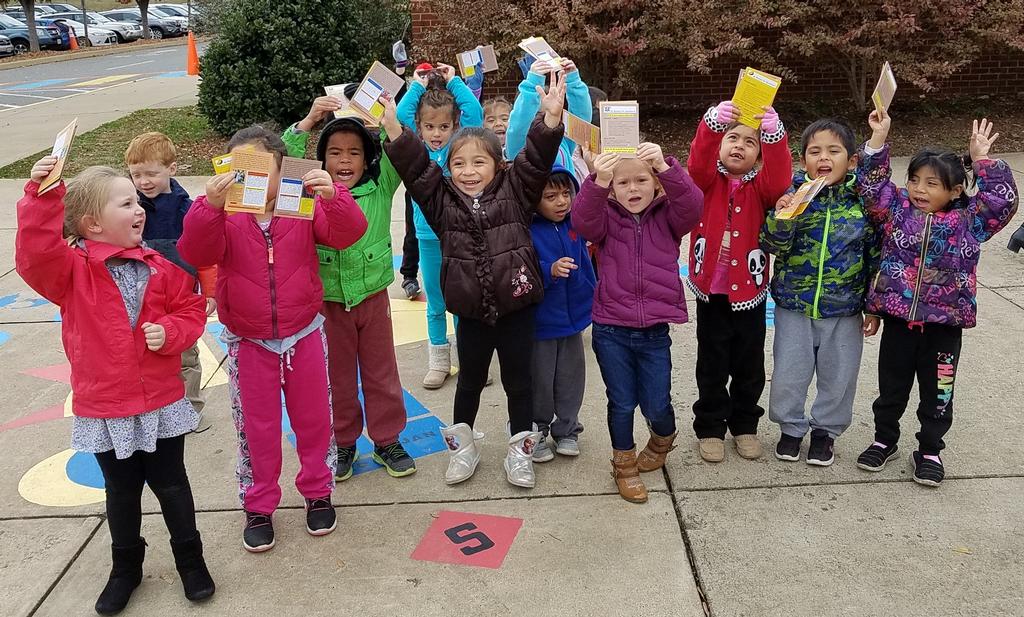 Going Bananas! for peaches, mangoes and milk!


More Going Bananas!

Session #4 --