BrightSTARS -- Tennis for Me! at Buckingham PreSchool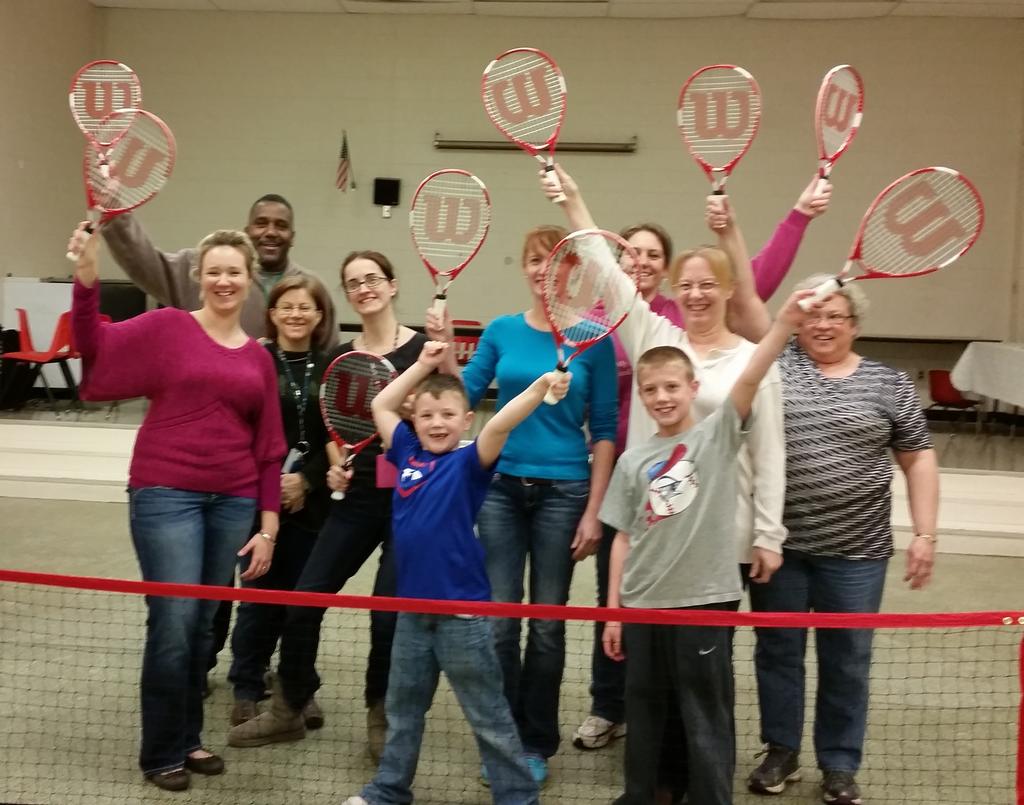 Buckingham PreSchool (BP), a standalone, public early childhood center in Buckingham County, first opened for the 2012/13 school year with 108 students and is currently home to 124 four-year-olds.

The staff at Buckingham PreSchool was trained and equipped in January 2015, almost five years to the date after we held our first training session in Buckingham County. BP Lead teacher, Sarah Davis Walker, and her staff were very enthusiastic about exposing their student to tennis.
As luck would have it, Erin Lake, Coach of the Buckingham County High School Girls' Tennis team, had a four-year-old who would be attending the school. Erin is in her second year of teaching the students at BP. She has exposed more than 200 kids to QuickStart Tennis. The preschoolers are enjoying tennis. In addition, Erin has incorporated other activities such as jumping jacks and skipping. The favorite tennis activities so far are Alligator Alley and volleying. The kids get very excitied when Erin sets up the net. Erin loves to see the enjoyment on their faces. She's heard from many of the parents that the kids want to play tennis when they "grow up." Lucky for the students, Erin's son will soon be a student there too.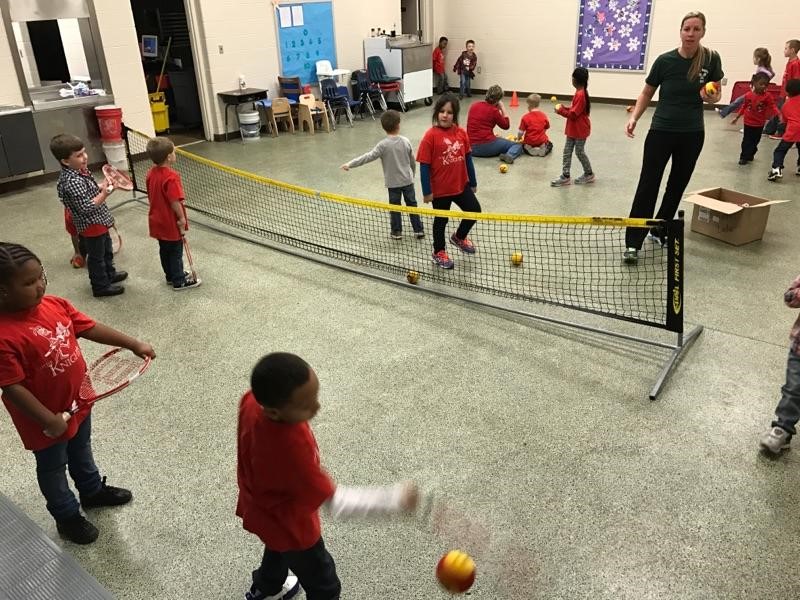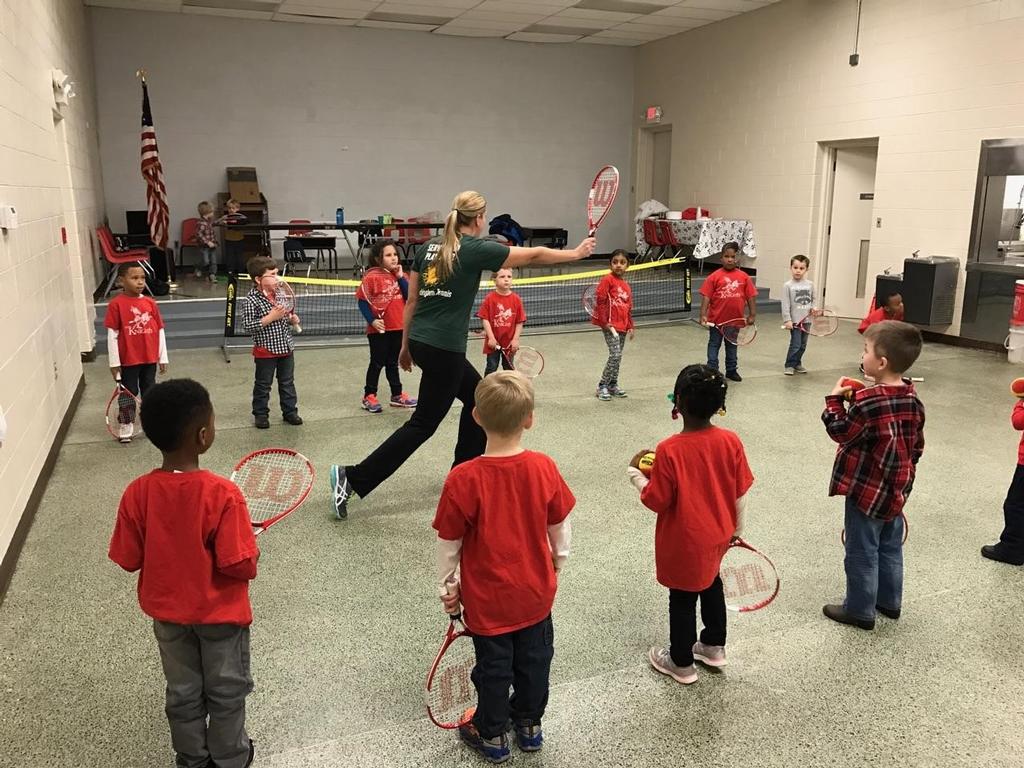 Love those QuickStart smiles!!!



Ms. Ownby's class