Clearview Early Childhood Center, Martinsville, VA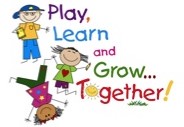 Clearview Early Childhood Center started as a elementary school in 1954 and has been a dedicated preschool in the City of Martinsville since 2003. With 130 students in PreK (3), PreK (4) and special education classes, 100% of whom qualify for free lunches, Clearview is the kind of school that can benefit the most from having its students learn to play tennis. Learning to play tennis at four years old makes kids coachable, sociable and more prepared for kindergarten and gets their motor skills and critical-thinking skills going. All the while they are just having a lot of FUN!

Want to be a great adult? Be a QuickStart kid!


Here's what's happening at Clearview for the 64 PreK (4) students:
Jump Start QuickStart
Our Jump Start QuickStart Tennis Initiative accelerates the introduction of tennis into PE classes at public elementary and middle schools in formerly underserved cities and counties in central and southside Virginia. We train and equip schools for free.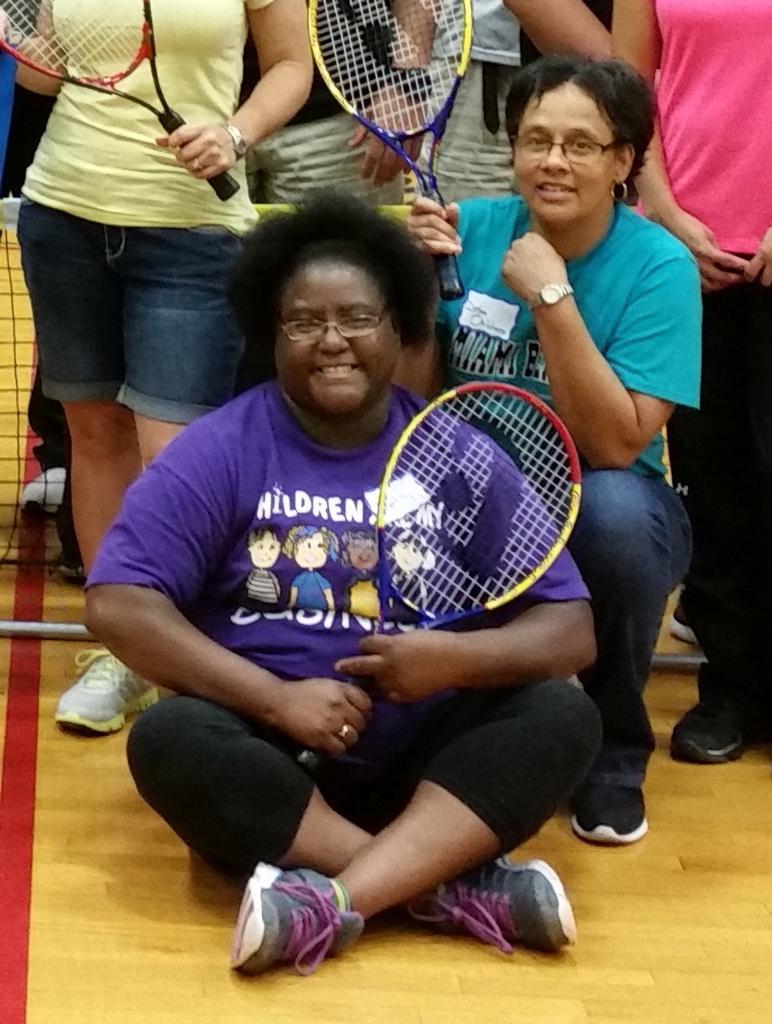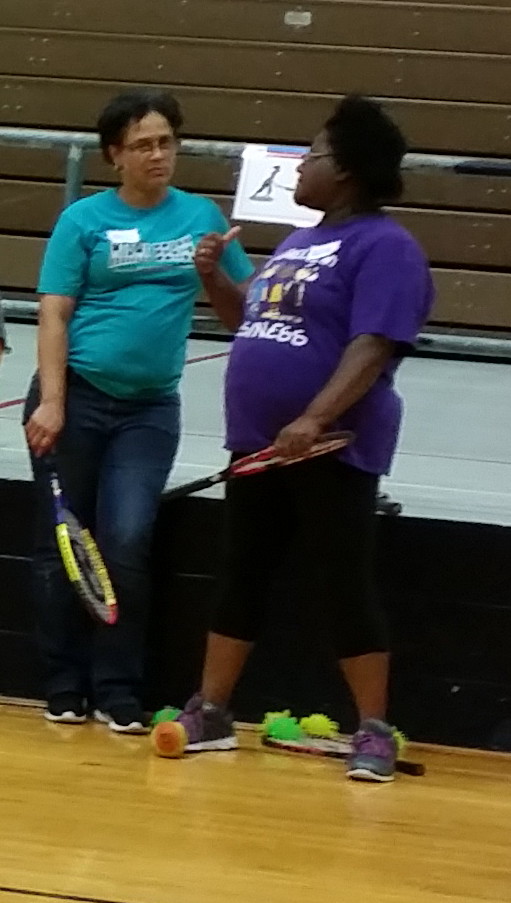 Unlike Martinsville, most communities don't have standalone public preschools, so we jumped at the chance to invite Clearview staff members to training. The sooner we get to kids, the better!
Two paraprofessionals from Clearview attended the joint training session for Martinsville and Henry County schools in June 2016. They immediately knew they wanted to teach their students to play QuickStart Tennis and were discussing plans before we even took our first break. They reported back to their Instructional Coordinator and she was as enthusiastic as they are.

A racquet in every hand! A smile on every face!

BrightSTARS - Tennis for Me!
Clearview will be using our BrightSTARS -- Tennis for Me! curriculum which combines the FUN of learning tennis and being active with solid nutritional information for kids. We provide our Go Bananas for QuickStart! materials at no charge. We try to remove all barriers to entry, so teachers can focus on teaching. Our goal is to help create happy, healthy and active kids in the communities we serve. The QuickStart Tennis equipment for Clearview was made possible by a Diversity & Inclusion grant from the U.S. Tennis Association/Mid-Atlantic Section (USTA/MAS). The same grant was also used to equip Patrick Henry Elementary and Martinsville Middle Schools.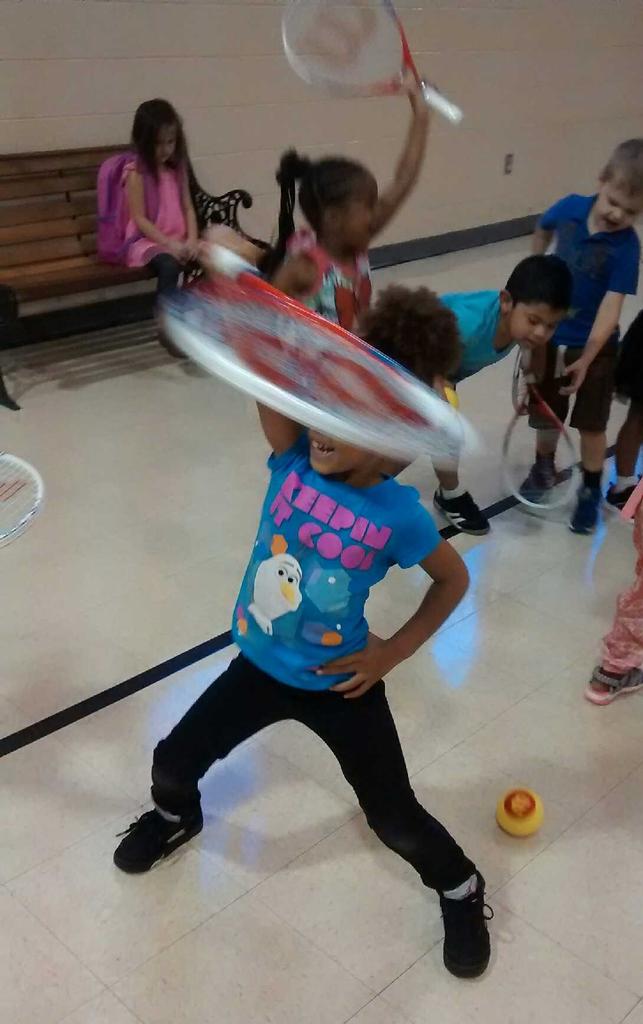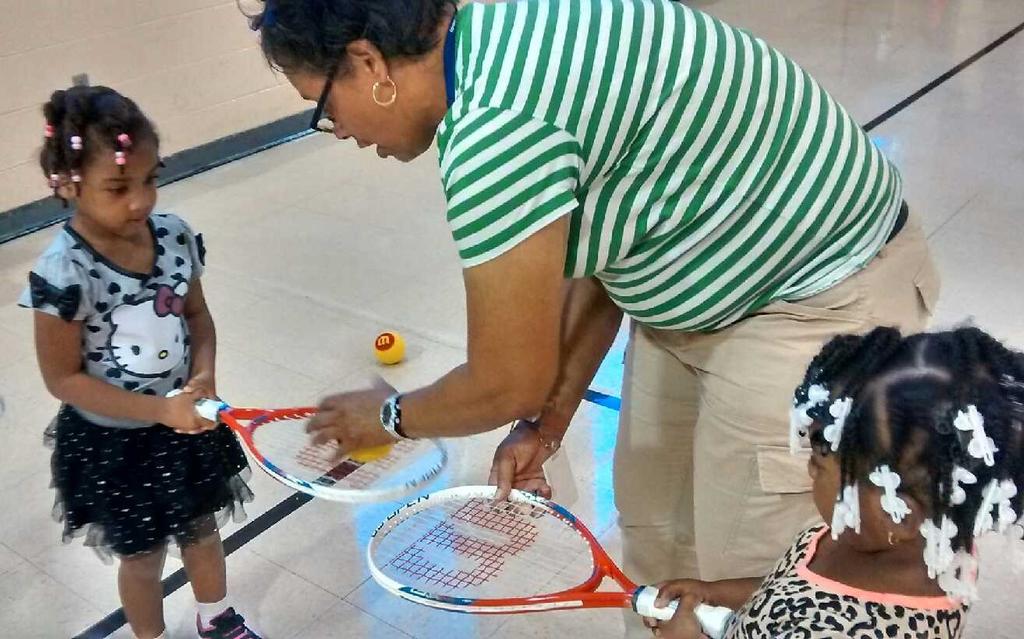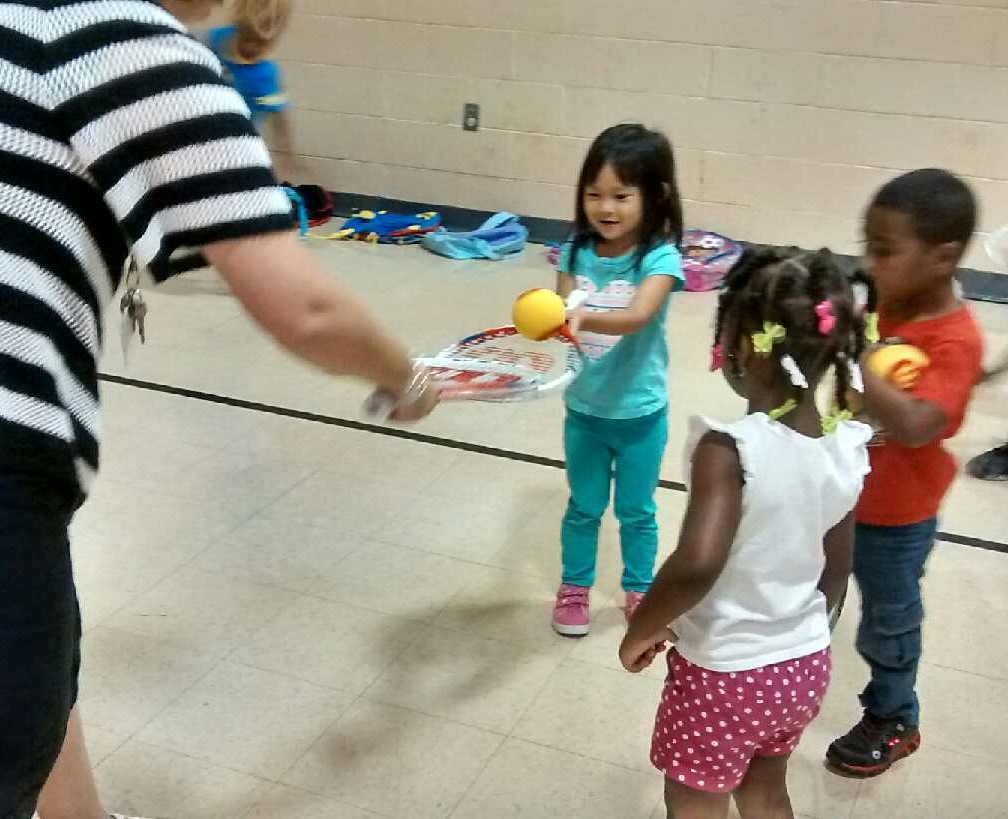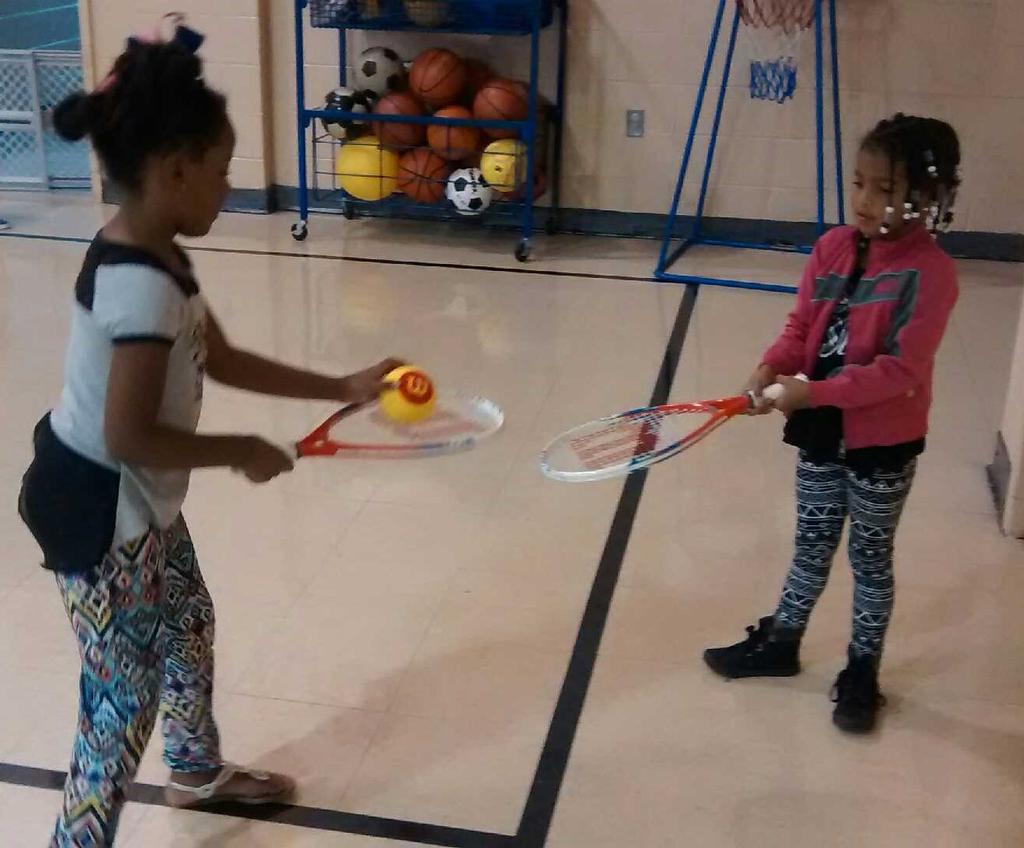 The kids at Clearview are enjoying their new equipment -- September 2016

Grow Veggies for QuickStart!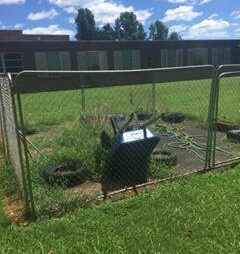 Grow Veggies! will be coming to Clearview in the spring of 2017. This will be our 10th school garden project. Clearview has a 10' x 10' fenced area behind the school which is in need of refurbishment and repurposing. A "tennis garden" seems like a perfect idea! Since the faculty and staff at Clearview have their hands full with 130 kids, we stepped up to help out organizing resources in the community and looking for funding sources. We love to connect the tennis "dots!"

Jim Ayres, who teaches horticulture at Patrick Henry Community College, suggested we contact the horticulture and agriculture teachers at Magna Vista High School. Their popular program is one of the top in the state and is nationally recognized. MVHS agriculture and horticulture teacher Tiffany Anderson is excited about the project and says her students will share her enthusiasm for this opportunity to enrich the lives of Clearview students through a hands-on growing experience. Hopefully, this project will get underway after the first of the year.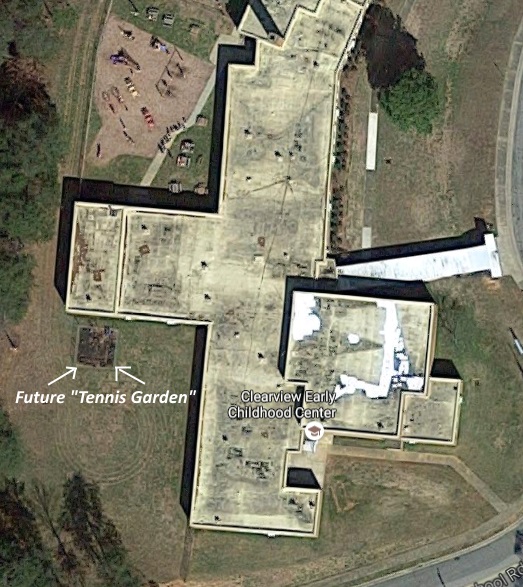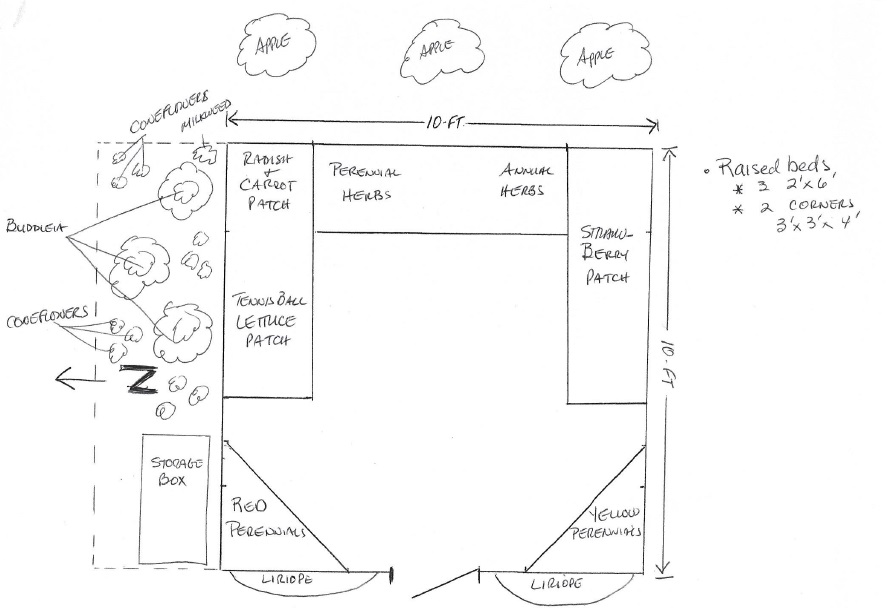 We have a tentative plan for raised beds -- a Berry Patch, a Root Patch (carrots and radishes), a Tennis Ball Lettuce Patch (we get seeds from Monticello for this special lettuce variety Thomas Jefferson brought back from France) and an Herb Patch with perennial and annual herbs inside the fence. To add a little color, there will be red and yellow (the school colors) perennials in the triangular beds in the front corners. We're thinking tulips and red salvia or verbena and daffodils and coreopsis and maybe a yellow day lily. Outside the fence, a butterfly garden with buddleias, coneflowers and milkweed will attract additional color to the area in the form of caterpillars and butterflies. Apples trees and maybe some other fruit trees will complete the area. We need to raise $1,050 for the garden basics. If we can raise the funds, we would like to build a path around the building to the gate in the playground area to create an attractive, kid-sized approach to the garden.

Community Partners
Magna Vista HS Horticulture Program (Tiffany Anderson)
Virginia Cooperative Extension (Melanie Barrow)
Martinsville HS Art Program (Melissa Denning)
Southern States (Todd Plaster)
Seedmoney.org (Roger Doiron)
If you'd like to join in the FUN at Clearview, please email: quickstartcentral@comcast.net

Clearview Early Childhood Center, Martinsville, VA
Many thanks to Martinsville Bulletion reporter Diana Oberoi for the wonderful article about the Clearview Garden project. We appreciate any and all community support we receive and look forward to betting the garden up and running in the spring.