Building a QuickStart Tennis Pathway in Buckingham County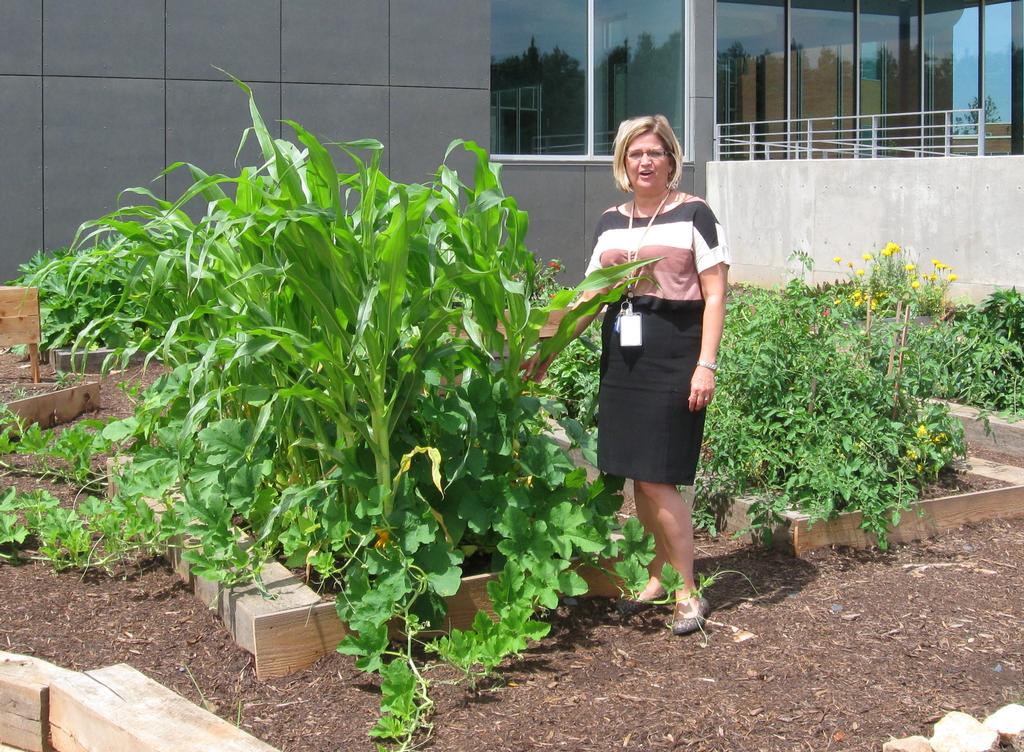 It officially started on a cold February morning in 2010 with an in-service training session hosted by Todd Shumaker, Director of the Buckingham County Recreation Department, in an unheated warehouse in Dillwyn, VA. We couldn't get the schools interested in tennis in PE classes at that time, so we found two enthusiastic Buckingham County-based USTA tennis players (Rich Michaels and Erin Lake) who rounded up some community volunteers, including the brand-new high school girls' team Erin had formed, a few parents and one lone PE teacher from the now closed Gold Hill Elementary School. (This all pre-dated the USTA's "tennis pathway.") We didn't know exactly where we were headed, but we knew with QuickStart it was going to be FUN! We planted some serious "tennis seeds" that day and started nurturing a very small crop of QuickStart Tennis enthusiasts.

Programming started with a small summer program sponsored by the Recreation Department on an "antique" tennis court at Ellis Acres Memorial Park. After that modest success (12 participants), an after-school program was started by a retired volunteer, Rich Michaels and Principal Pennie Allen (pictured above), who shared a vision for what tennis could mean to kids at Dillwyn Primary School.

Seven years later, Buckingham County is proof that patience, persistence and planting seeds pay off!
And some things have changed . . . All four primary and elementary schools have merged and are now part of the new (2012) Carter G. Woodson Education Complex in Dillwyn, VA. The new facility houses Buckingham County Primary and Elementary schools. About 1,000 kids there now play tennis in PE class and in a free 21st Century after-school program. There's a new PE teacher at the primary school who is supportive of QuickStart. And the middle school has been trained and equipped.

Here's what has been accomplished in Buckingham County.
21st Century After-School Program is in its fifth year
Programming at Ellis Acres Memorial Park
Buckingham Primary was our first National Junior Tennis & Learning chapter, and it is still going strong
QuickStart Tennis is taught in PE classes at the primary, elementary and middle schools
QuickStart PRO in Summer School has finished its fourth year and is now done totally in-house
Go Bananas! visit at the Buckingham Worldwide Day of Play PlayDay
Grow Veggies! grant was made to the Green Thumb Project at the Woodson Education Complex (see photo above)
Buckingham kids attended the USTA College MatchDay at the UVa v. Duke match
Two in-service training sessions have been held
Central Virginia Christian School, located in Dillwyn, staff and volunteers have been trained and equipped
Rich Michaels, former QCV Board Member and Director of Training, and has taught over 400 Buckingham County kids, using the QuickStart Tennis format
Zelda Maxie now leads the QuickStart After-School programs. Her efforts earned a well-deserved feature article in the Farmville Herald Weekender Edition on 12/10/2014.
Equipment grant and training for Buckingham County Preschool
Racquets and balls for Primary School after-school program participants -- January 2015
BrightSTARS -- Tennis for Me! at Buckingham County Preschool -- January 2017
Wishlist for Buckingham County -- 36-foot QuickStart Tennis courts
Want to be a great adult? Be a QuickStart kid!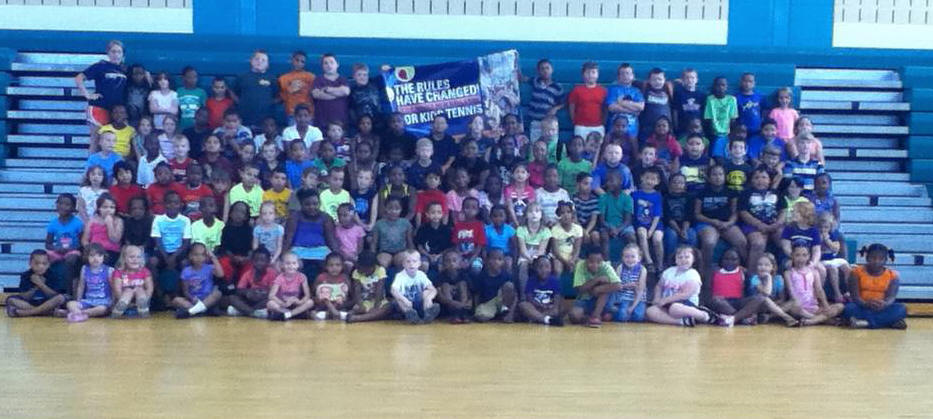 QuickStart PRO in Summer School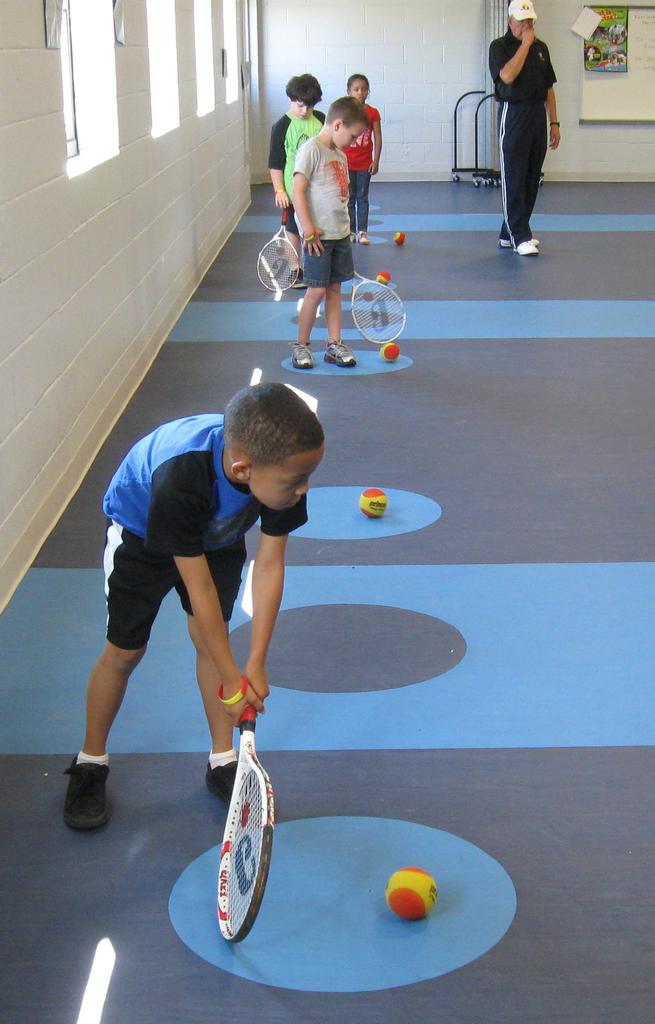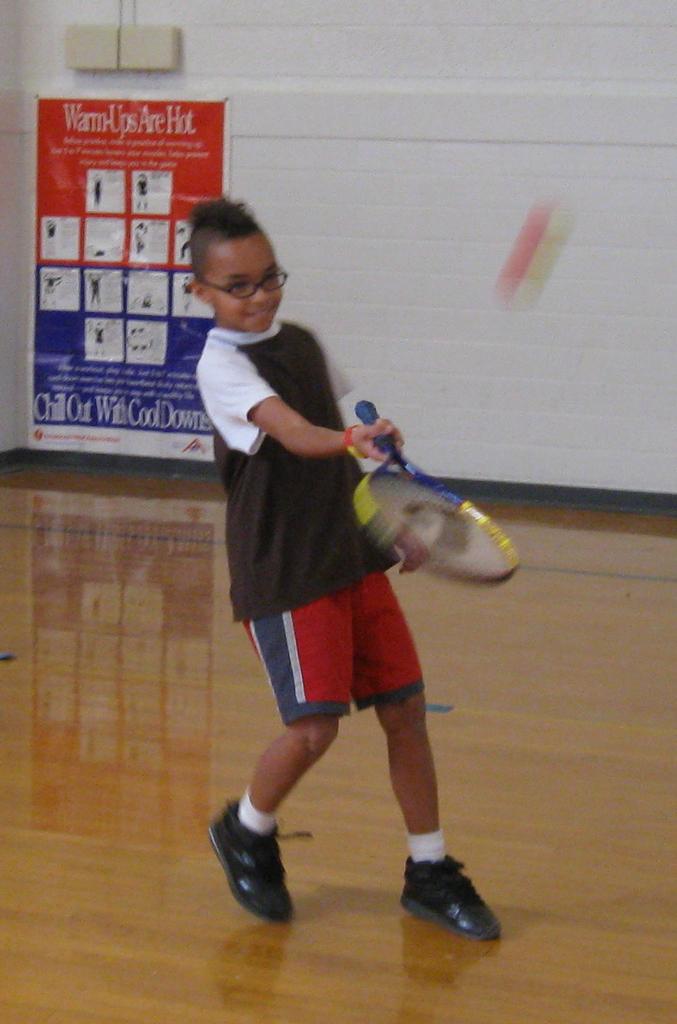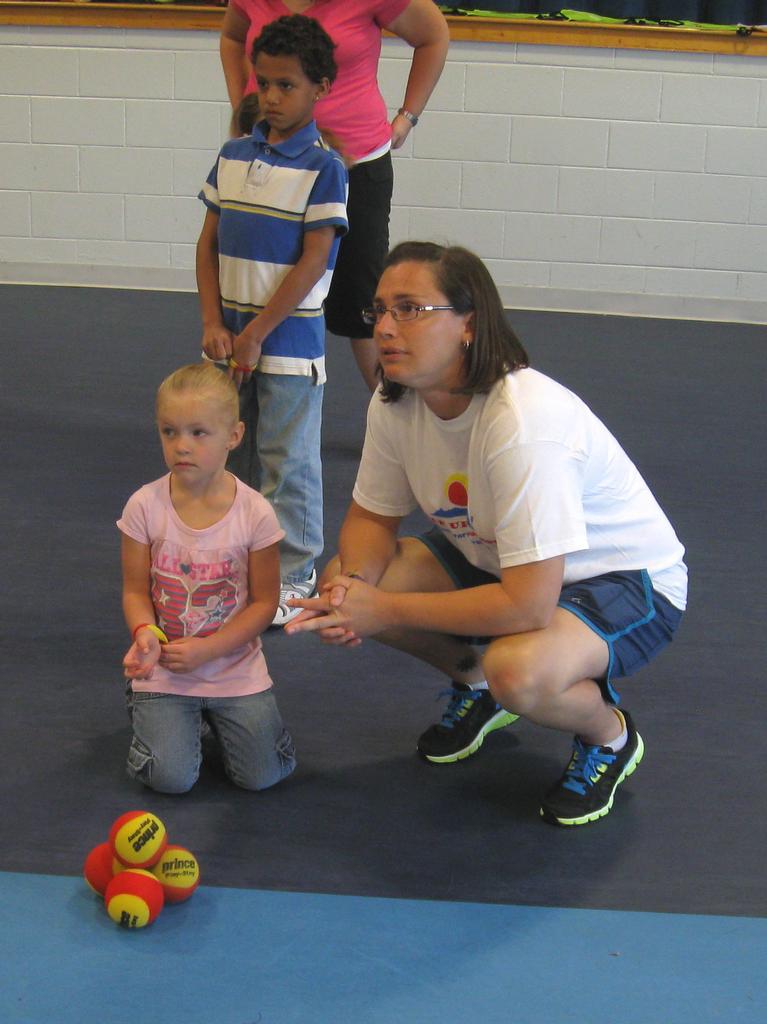 Worldwide Day of Play PlayDay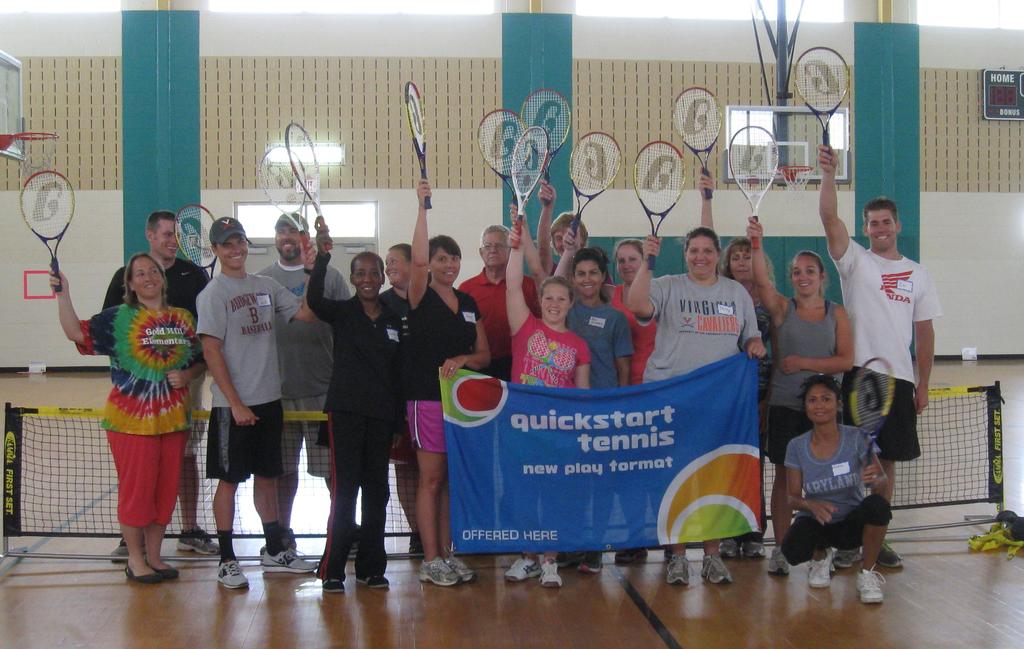 In-Service Training -- August 2013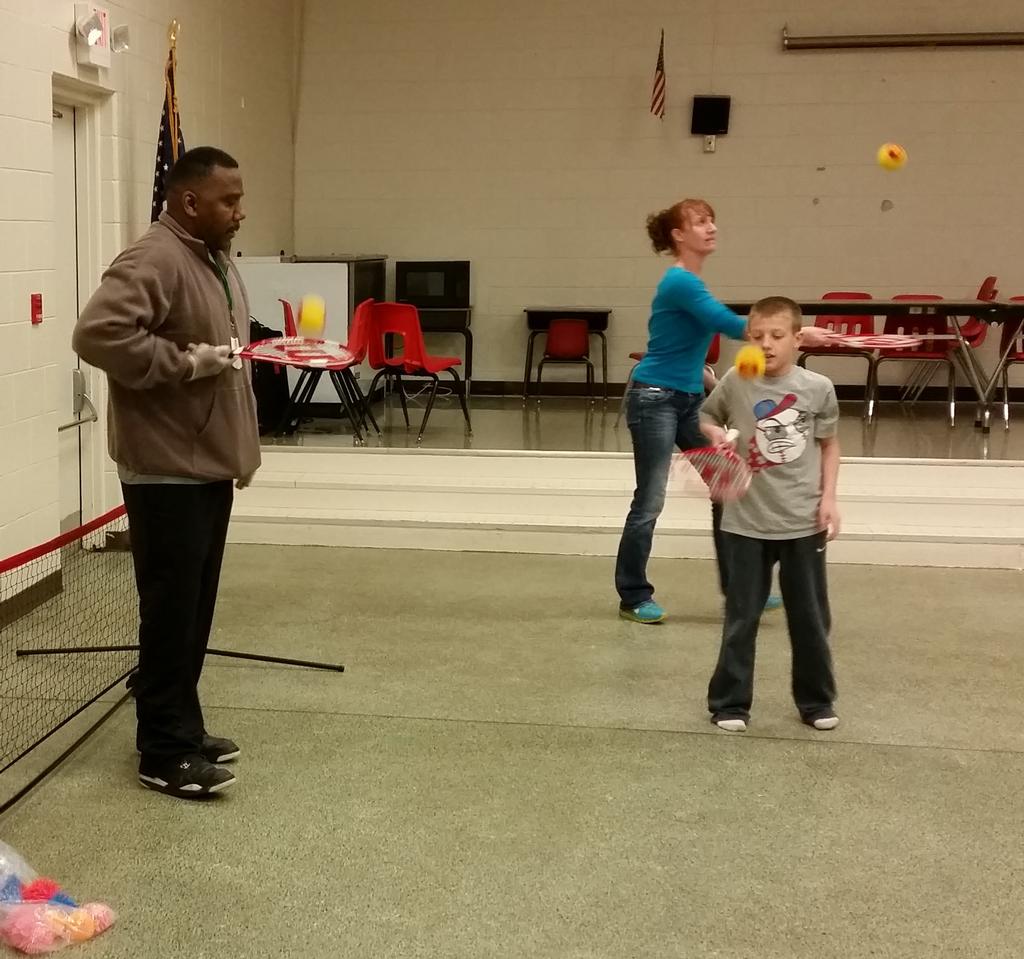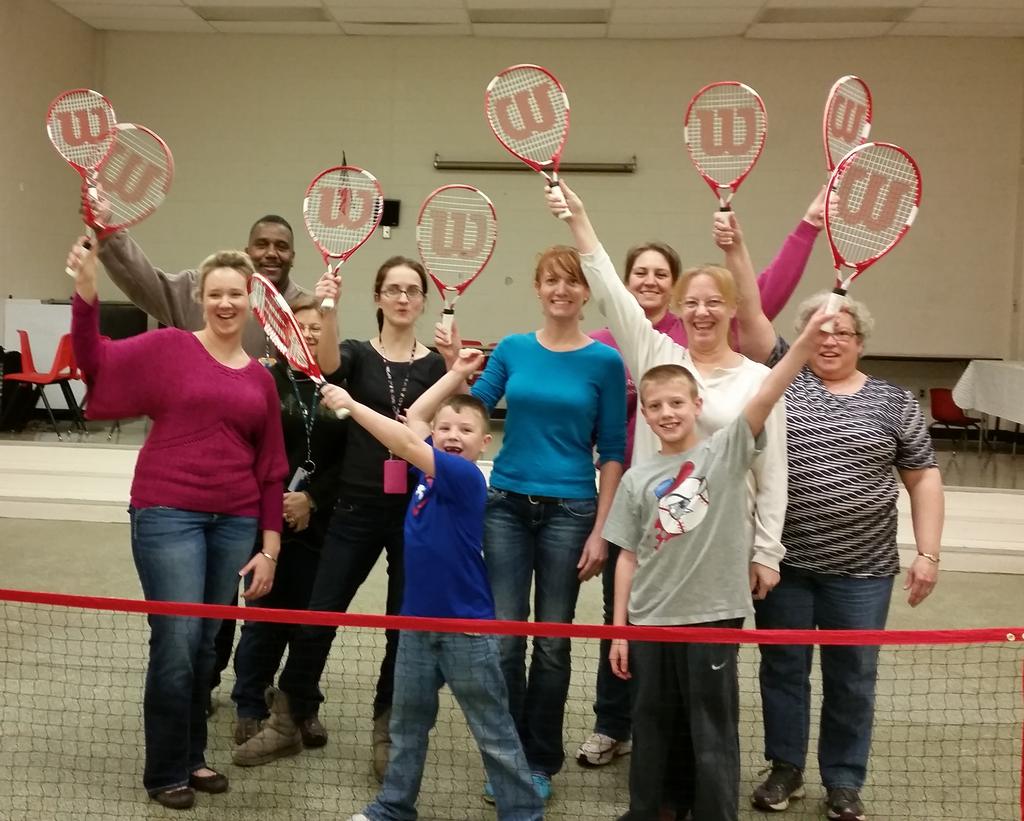 Training at Buckingham County Preschool -- January 2015



Kids in action -- January 2017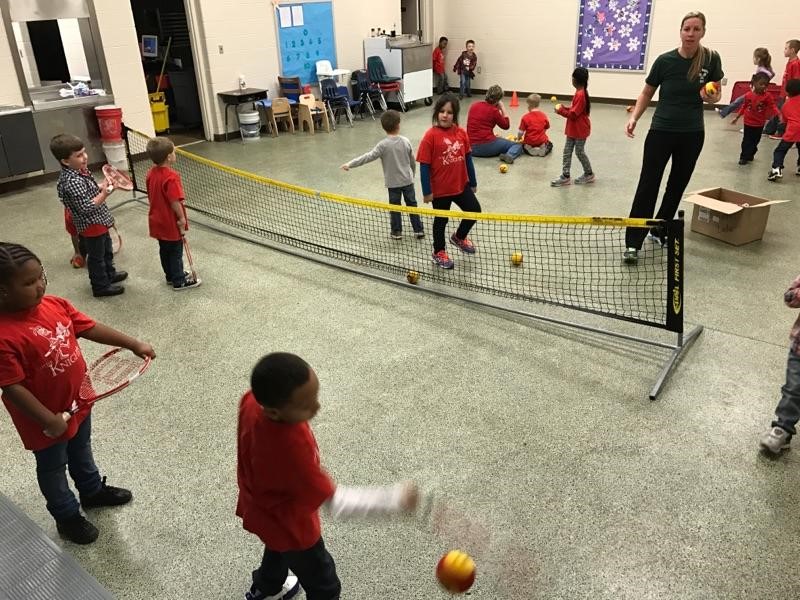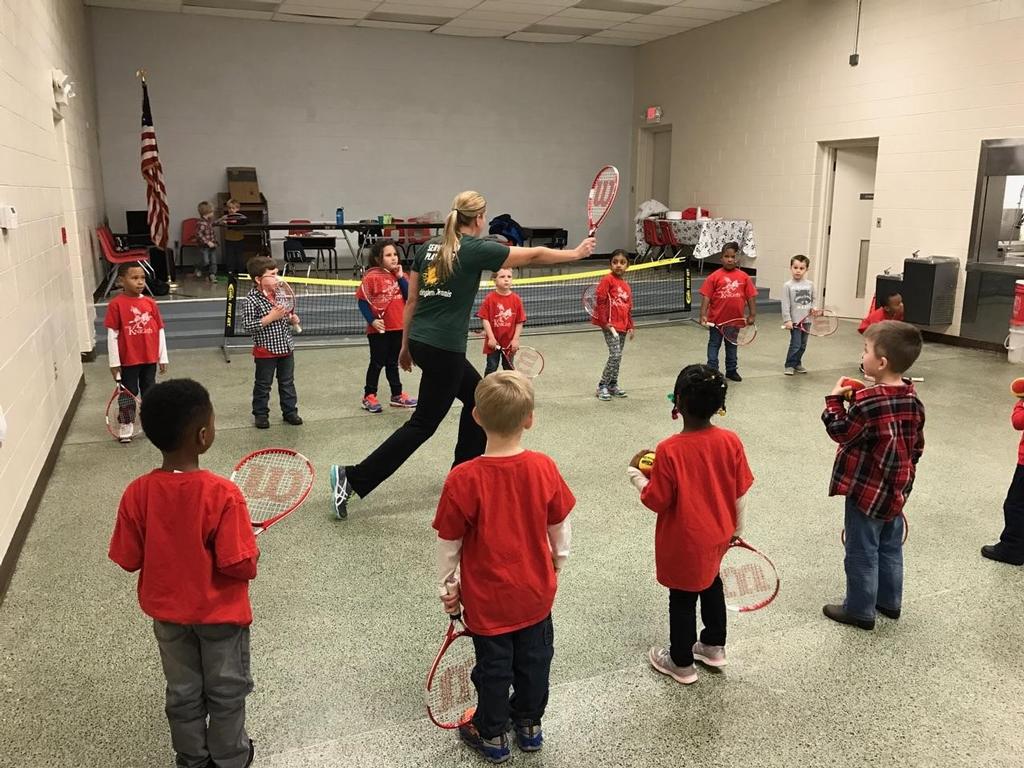 Erin Lake, public school parent and Girls' Tennis High School Coach, leads the sessions