Building a QuickStart Tennis Pathway for Yancey ES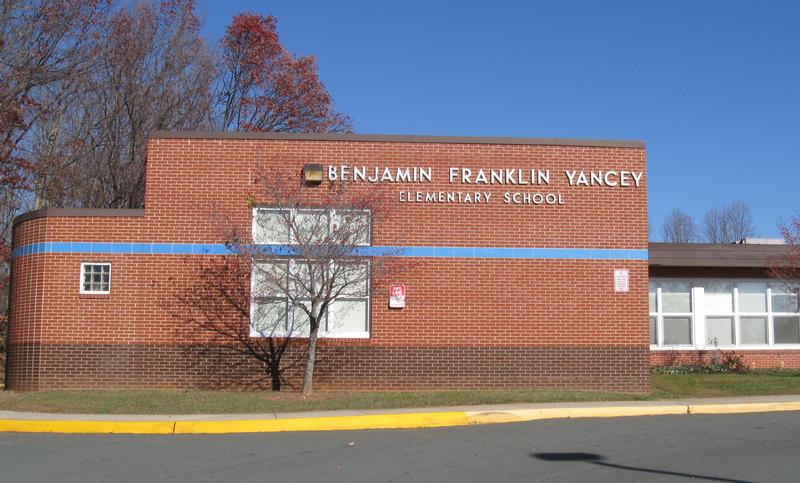 The Albemarle County School Board has voted to close Yancey Elementary, effective for the 2017/18 school year. We are very sad for the Esmont community. Enrollment has dropped to about 100 students as residents have moved closer to the urban core to receive services, and Yancey lost almost $400,000 in federal funding due to deteriorating test scores. Yancey had a new partnership in place with the UVA Curry School to turn the school around . . . but we will never know if that would have worked. So sad!

Documentary about Yancey Elementary: HERE

Benjamin Franklin Yancey Elementary School in Esmont, VA was the smallest of Albemarle County's 16 elementary schools. The 50+ year-old school was home to 140 students in grades PK-5 and a former (now reinstated) 21st Century grant site. The 21st Century grant made a free after-school academic and enrichment program, Club Yancey, possible for six years. When funding ended in 2011, Club Yancey had to institute a fee for participants and look for other funding sources. Club Yancey enrollment dropped from almost 90% of the student body to only 50 kids. SOL test scores, which had risen significantly due to Club Yancey mentoring, also began to drop. (The grant was reinstated for the 2014/15 school year. HOORAY!)

Yancey also faced other issues. Every few years the County School Board discusses the possibility of closing this community centerpiece -- most recently in October 2012. Thus far, this closeknit community has successfully joined together to avoid closure. The building is in need of modernization and repair, but is maintained in pristine condition. It is a cheerful, nuturing place where over 70% of the students are eligible for free or reduced lunches. Yancey students and surrounding residents have some of the highest food insecurity in the county.
A bright spot in the Esmont community is Simpson Park which is located directly across Porter's Road from Yancey Elementary. In addition to a little league baseball field, small water park, basketball court, playground, soccer field, basketball court and two picnic pavilions, there are two full-size tennis courts which didn't get a lot of use. We helped change that.
Get a Kid on a Court! Keep a Kid on the Pathway!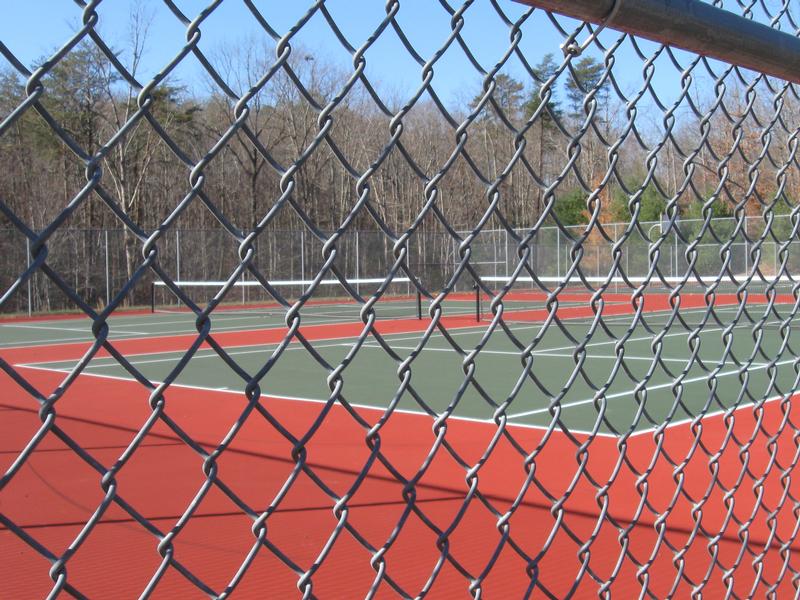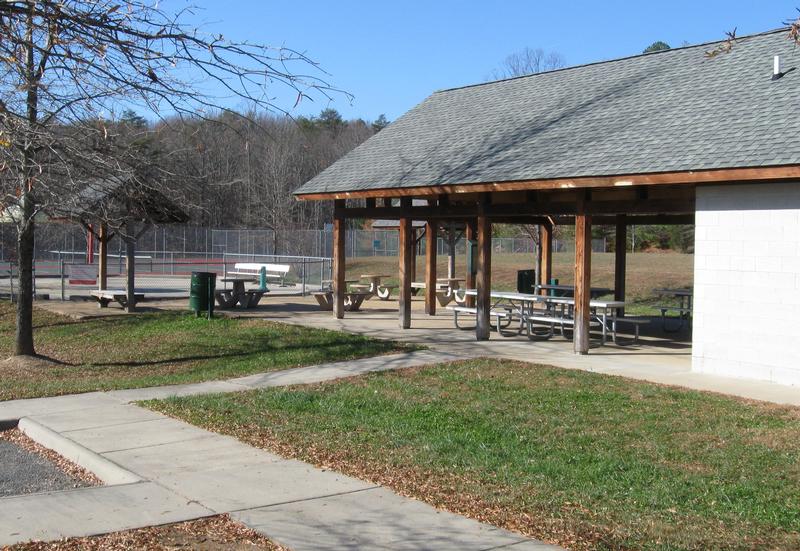 Tennis courts at Simpson Park Picnic Shelter #1

Our QuickStart Pathway Builder Initiative will help create a programming progression at Yancey Elementary and Simpson Park for kids of all interests and abilities.
Go Bananas! School Visits in November 2012 and April 2013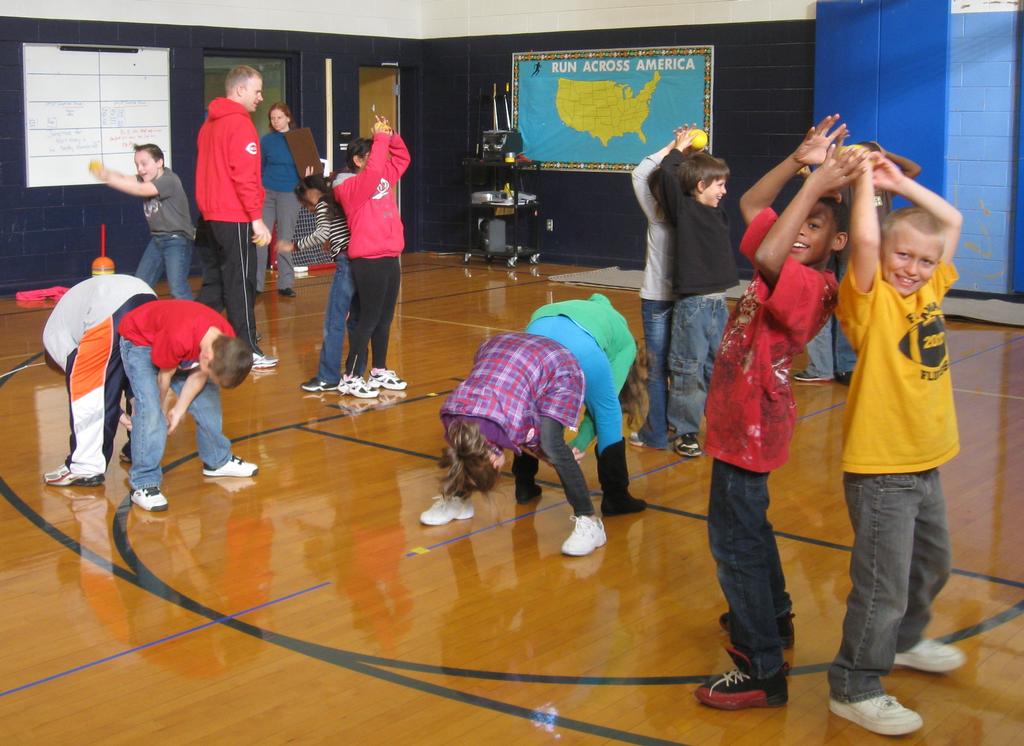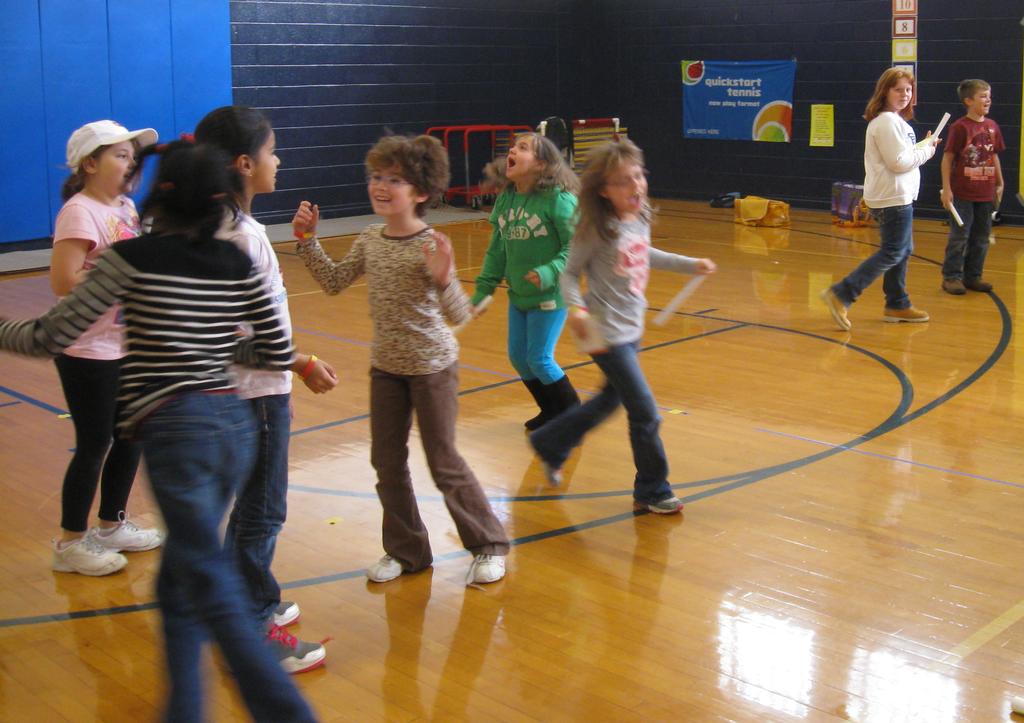 Tinsley Tournament Pro Visit to YES, April 2013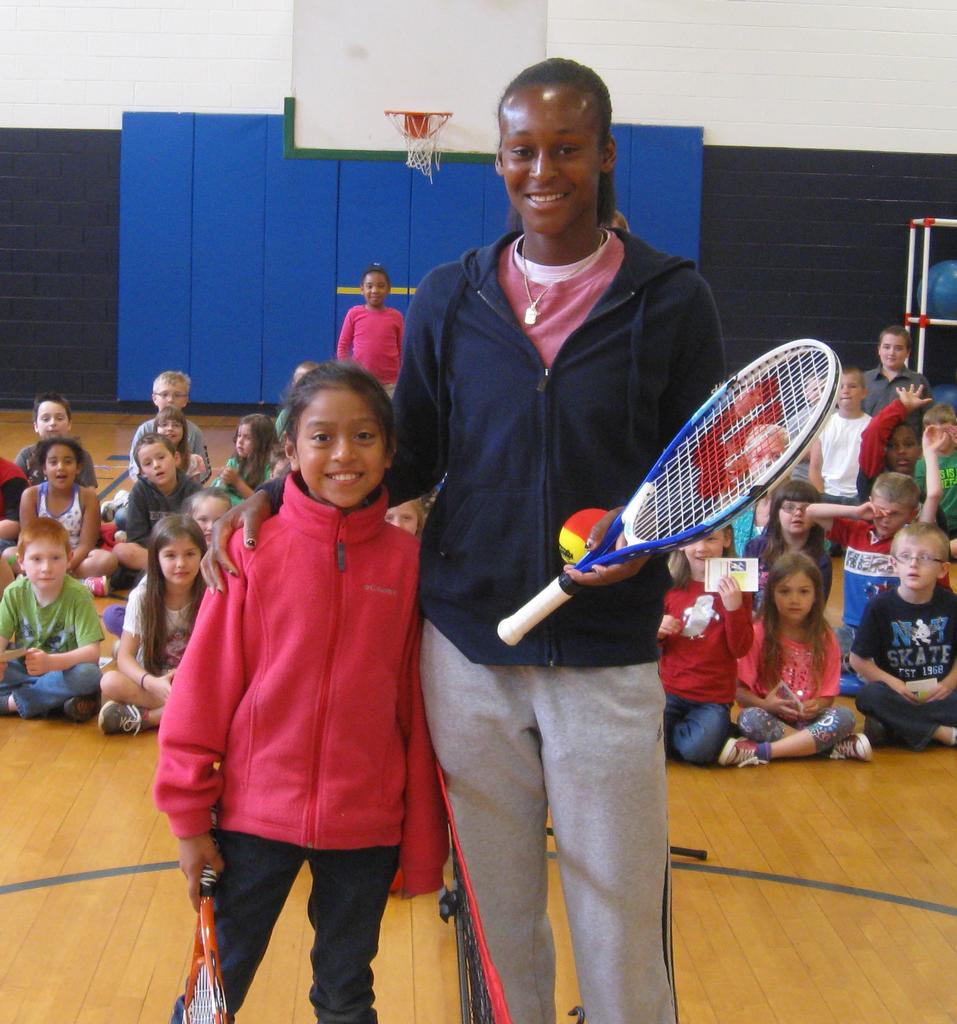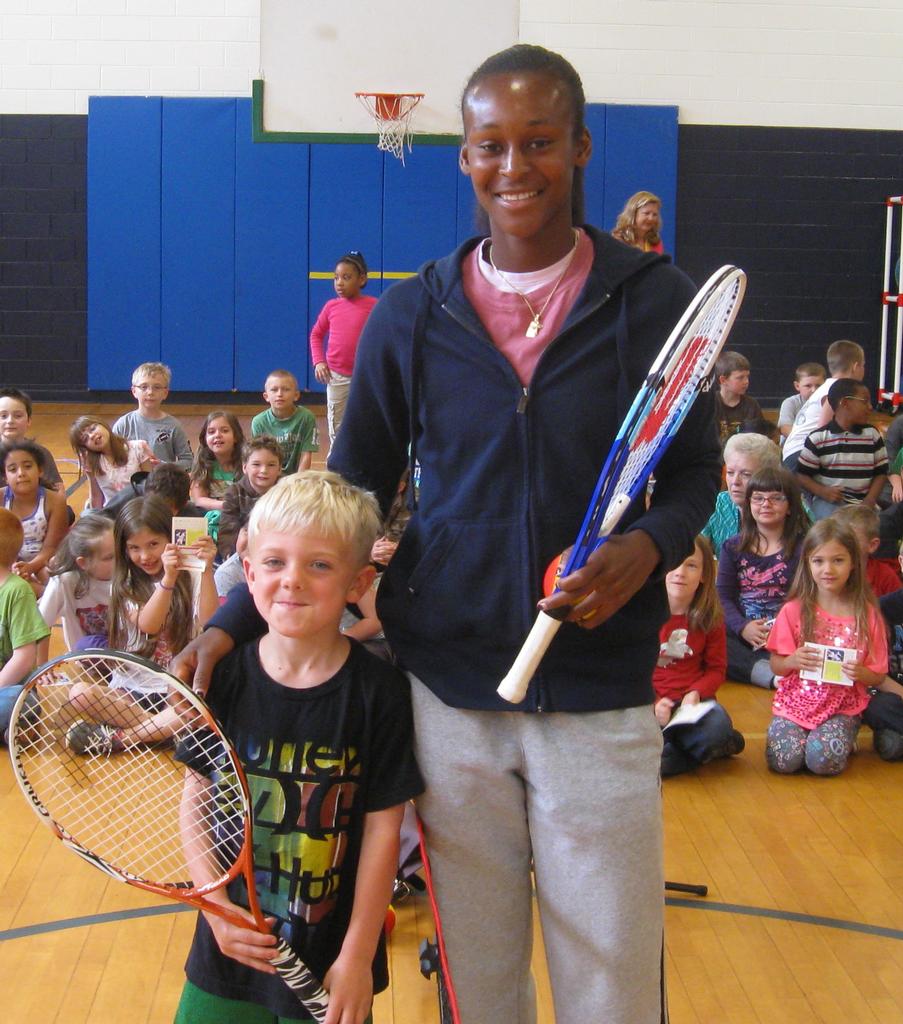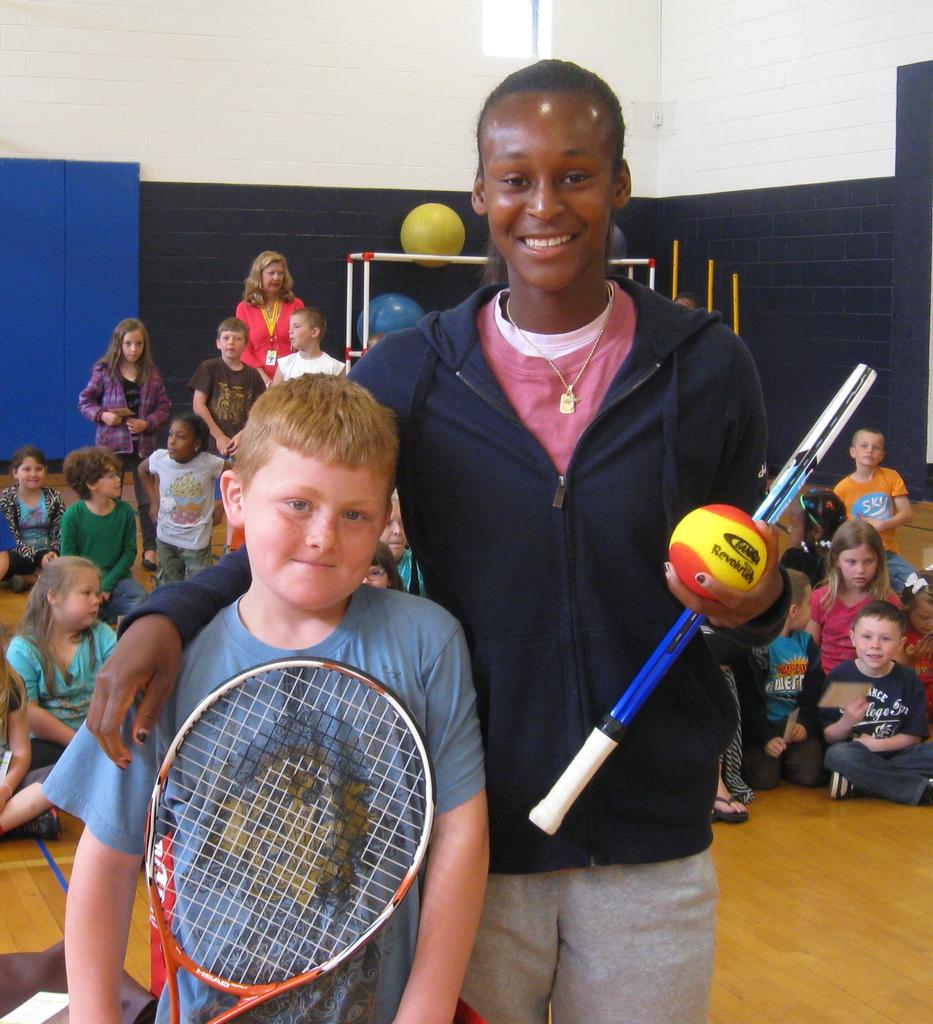 QuickStart Tennis Festival at Simpson Park for Yancey Elementary Kids
QCV hosted a QuickStart Tennis Festival for first, second and third grade Yancey students at Simpson Park on Saturday, May 4, 2013. This FREE event had games, prizes and a lot of FUN! 15 kids are participated. Parents and community members were on-court to help out.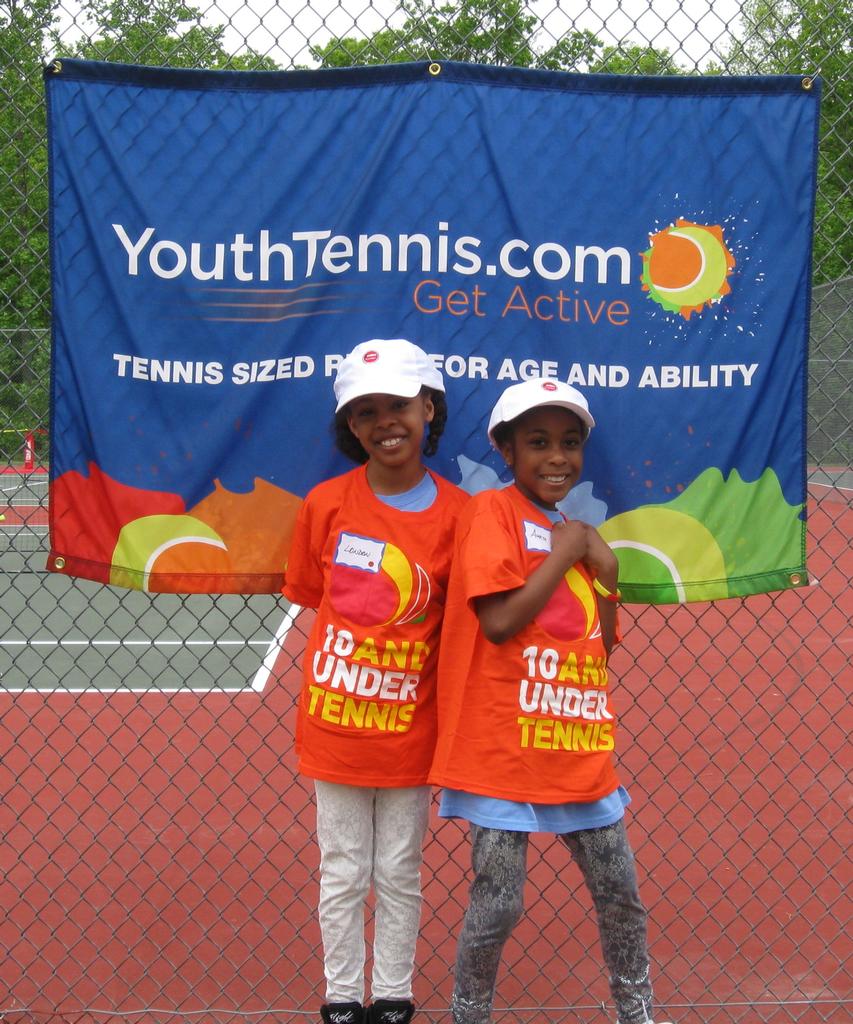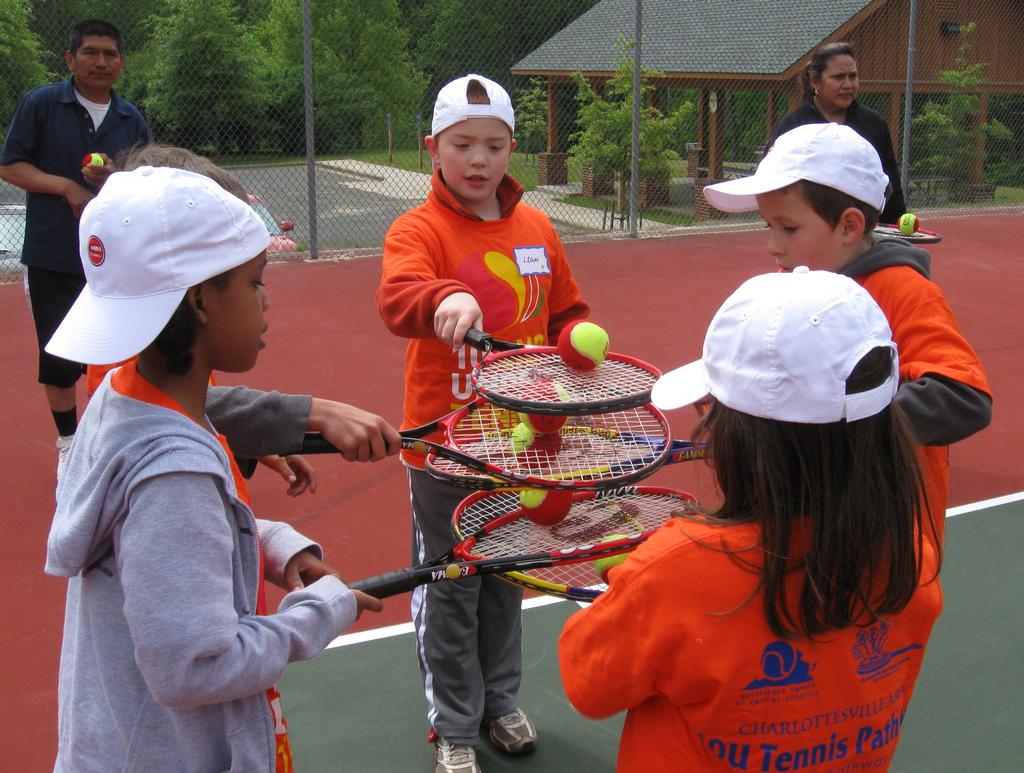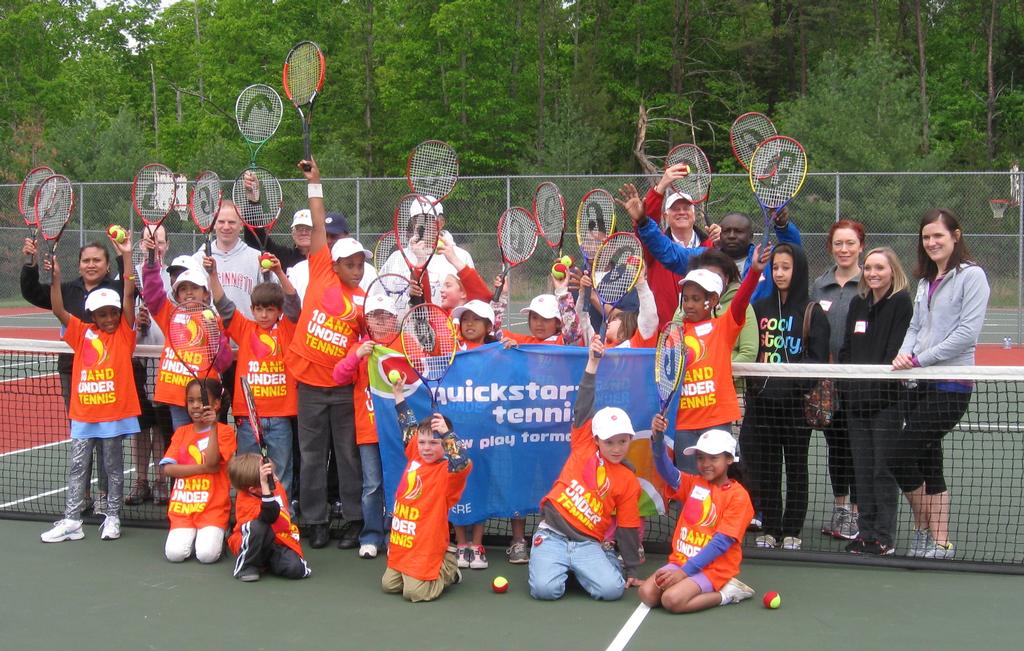 For more Tennis Festival photos, visit our Facebook Page.
QuickStart Tennis Festival at Yancey Elementary Field Day

After two cancellations due to rain, Field Day for Yancey Elementary was finally held on June 11th. For two hours, 130 kids in two groups participated in eight different QuickStart Tennis activities.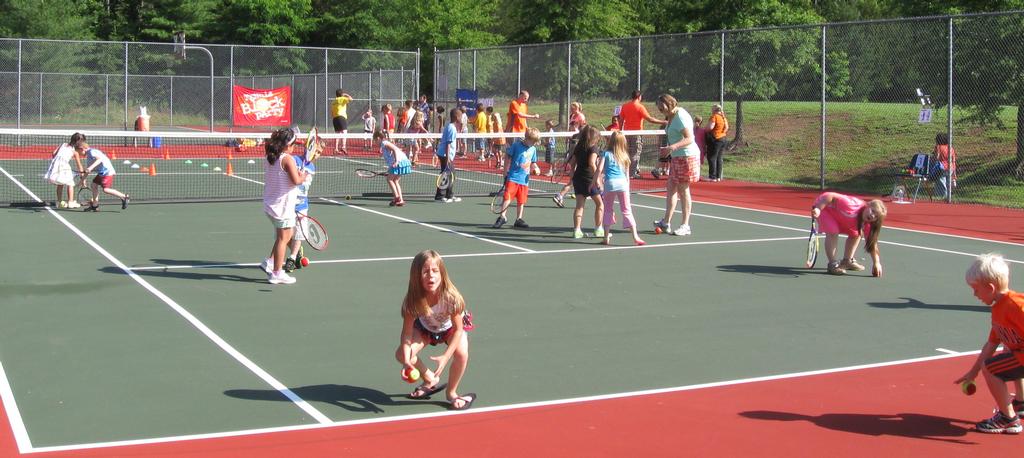 For more Field Day photos, go to our Facebook Page.

QuickStart Tennis at Esmont Day, June 2013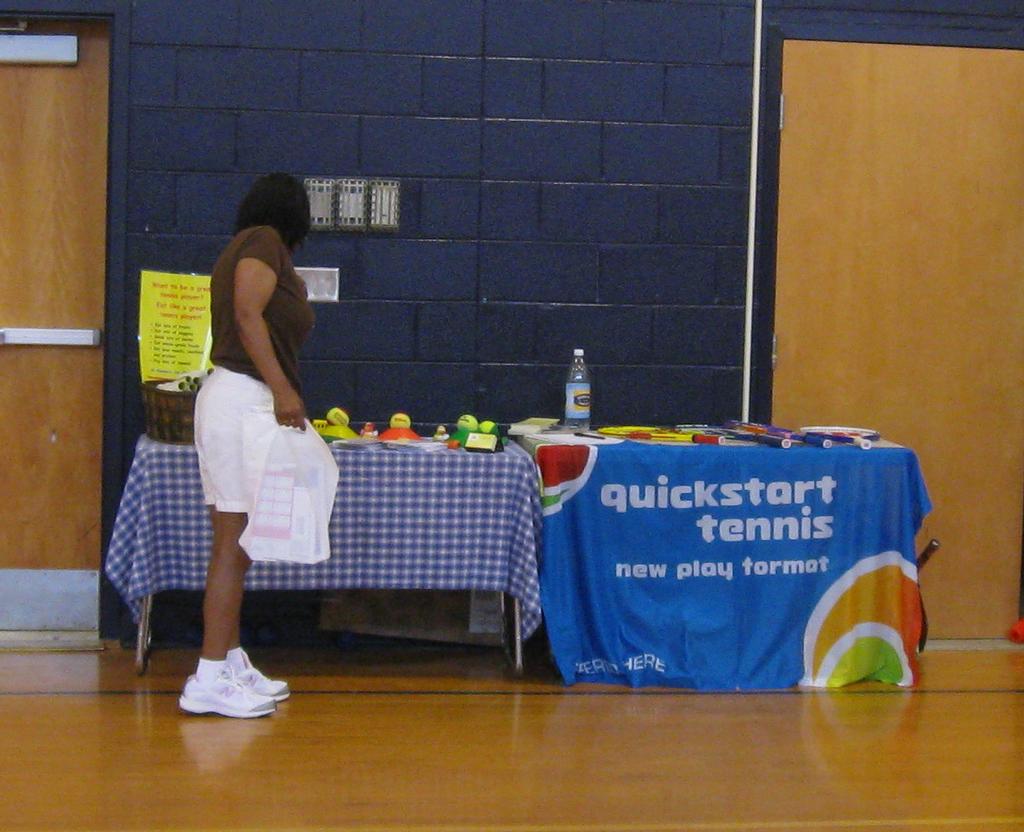 Other plans for Yancey Elementary and Simpson Park include:
Help organize and train Yancey volunteers
§ QuickStart Tennis workshop was held in April 2013
§ Club Yancey Tennis Boosters has been formed. They are offering free programming
at Simpson Park and parent-child play days in the Yancey ES gym over the winter
§ Tennis Tuesdays – QuickStart at recess
§ Yancey ES Kids' Tennis Club (Club Yancey Challenge Spring Series, Spring 2013)
§ Saturdays at Simpson – supervised spontaneous play
§ Bought equipment for Club Yancey with a Diversity & Inclusion grant from USTA/Mid-Atlantic
in May 2013

Fund initial year of QuickStart PRO in Summer School Program -- July 2013
§ Nicole Parker, Women's Tennis Team member and elementary education major at Longwood
University, is teaching the QuickStart PRO this summer for Yancey Summer School.
Check out all the FUN on Nicole's blog.


§

Nicole is teaching tennis during the morning in summer school as part of the curriculum and is
at Simpson Park in the afternoons to teach kids who do not attend summer school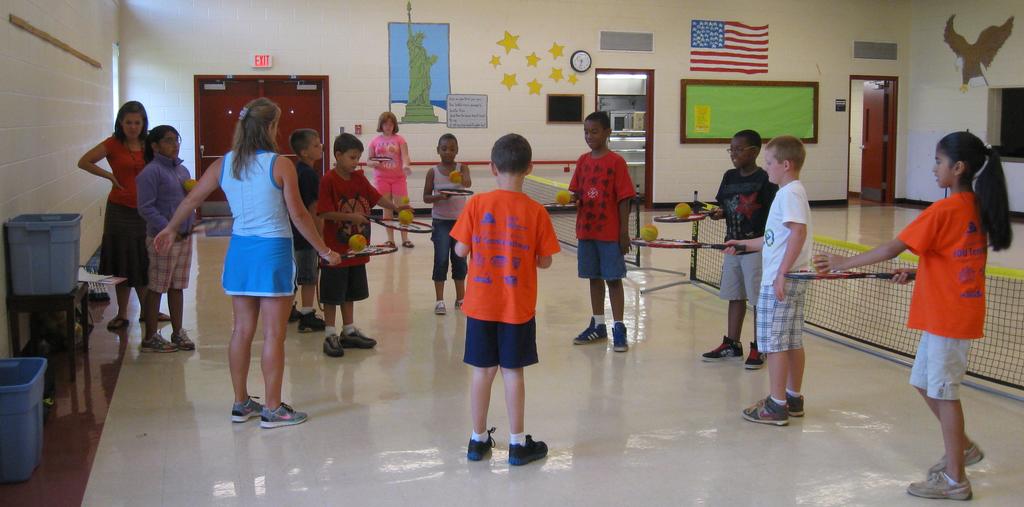 QuickStart PRO for Yancey Summer School, Cafeteria at Scottsville Elementary -- July 2013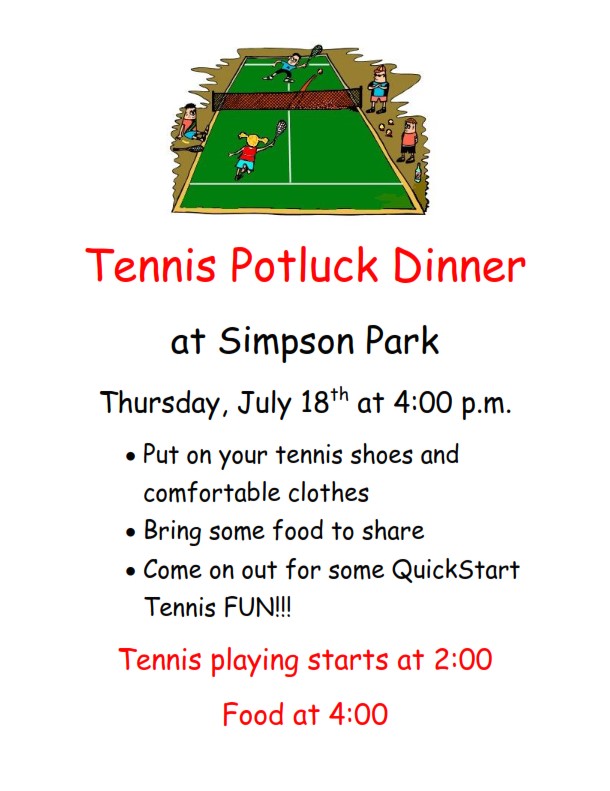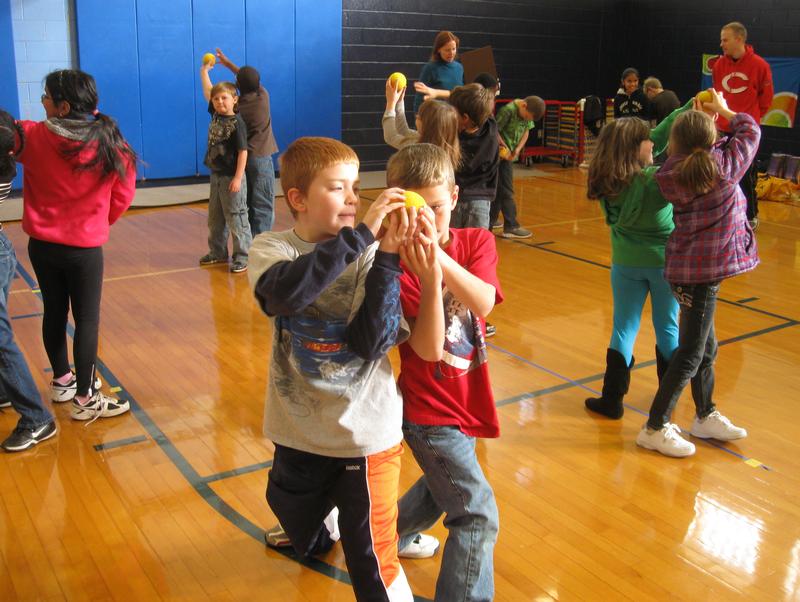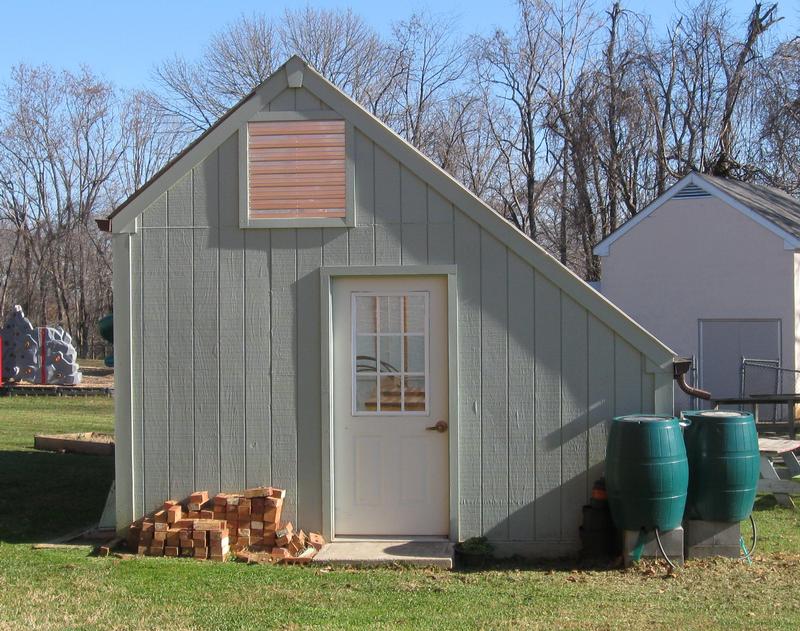 Go Bananas! visit at Yancey -- November 2012 Club Yancey Veggie Village received a $500 grant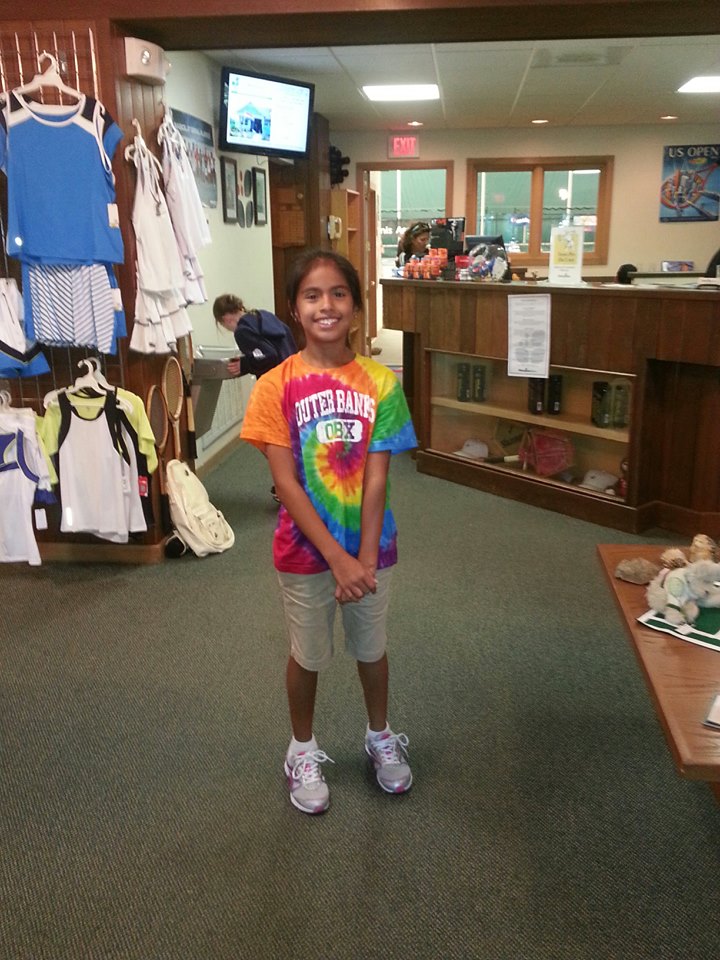 Rising fourth grade student, Elizabeth Albarran, was awarded a scholarship to Nike Tennis Camp at Wintergreen Resort by USTA/Mid-Atlantic. As you can tell from her smile, she had a wonderful experience.

Nike Camp -- August 2013








Club Yancey Bulletin Board
Check out the bottom of the board. Lots of QuickStart stuff!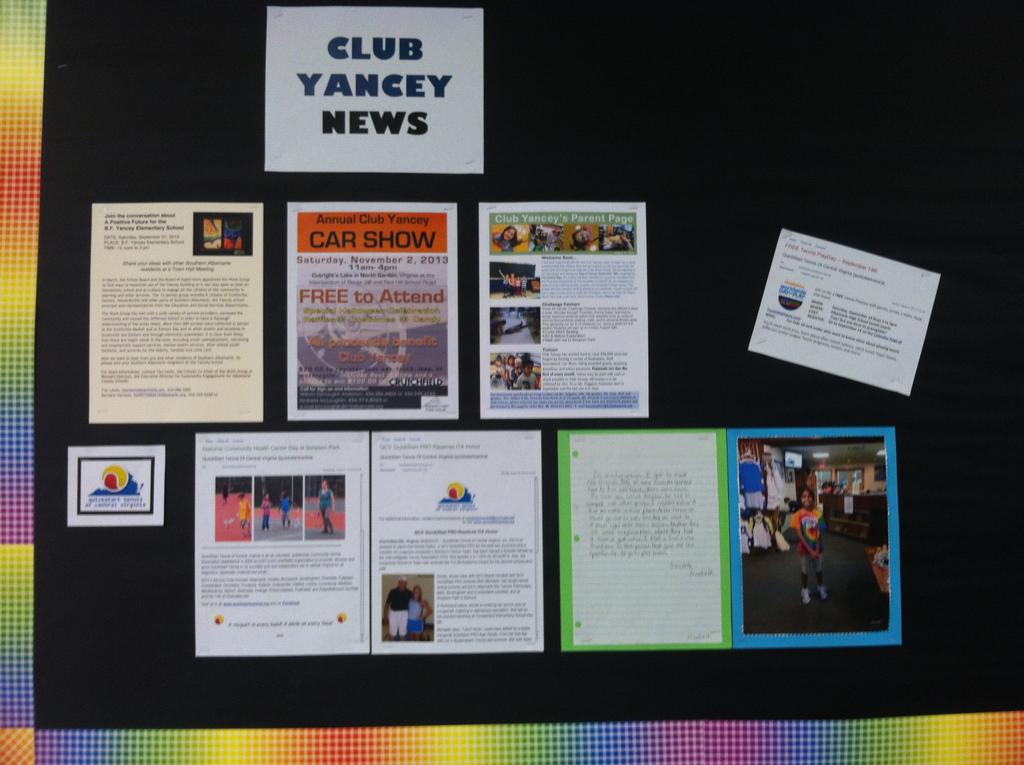 September 2013
SuperStarters Tennis & Teamwork Girls Club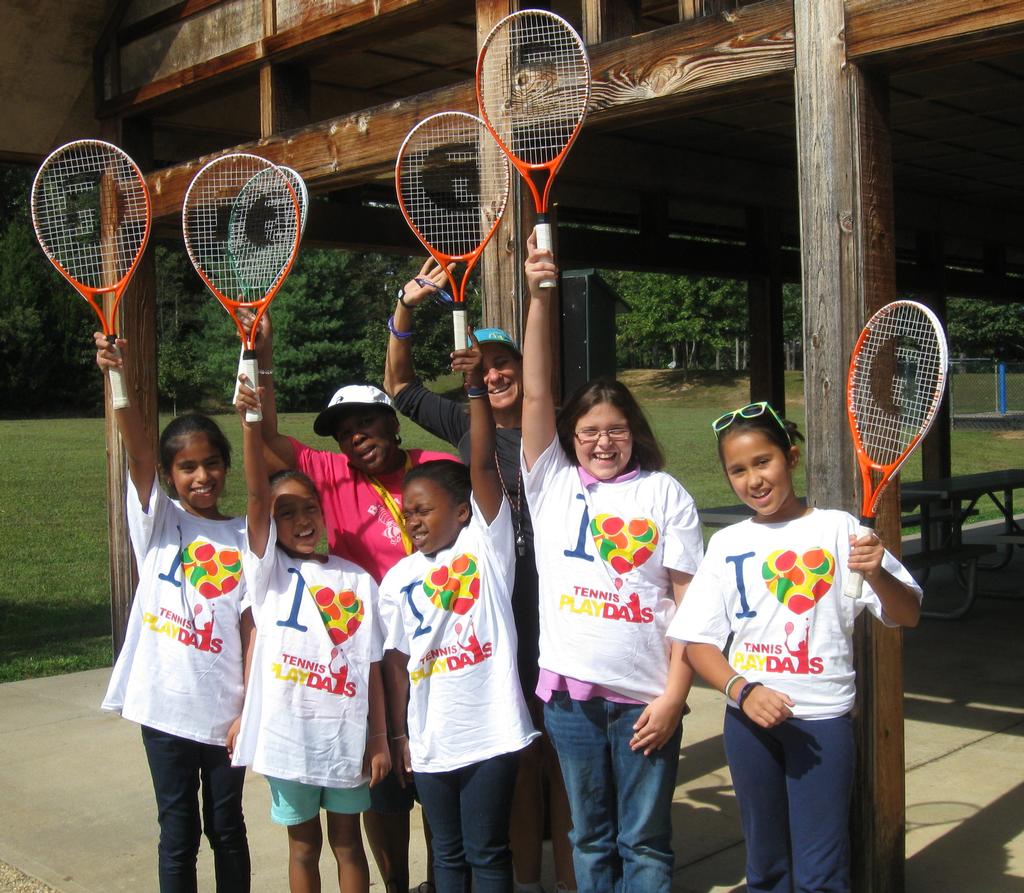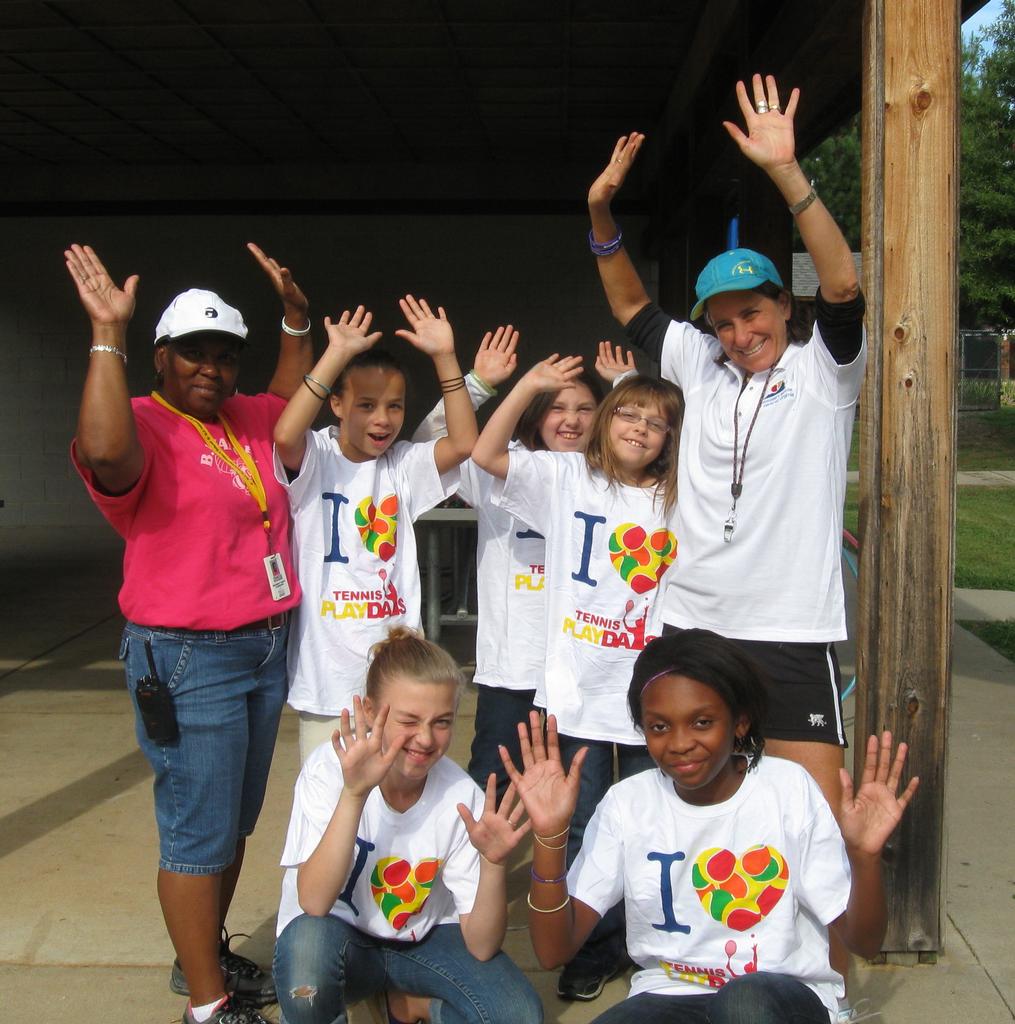 September 2013

United Way Day of Caring at Yancey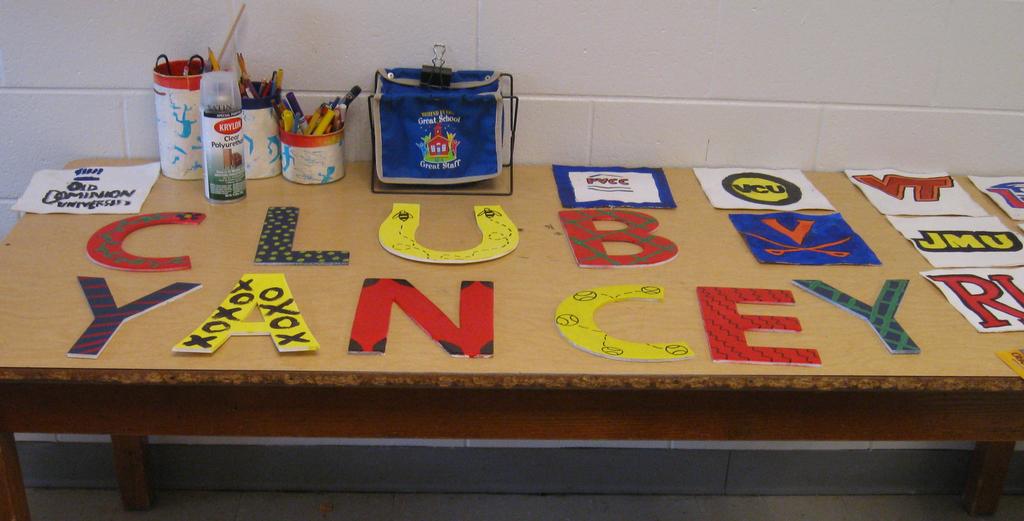 September 2013
SuperStarters Tennis & Teamwork Girls Club

"THANK YOU so much for facilitating a SuperStarters Girls Club at Yancey! Here are a few pics (see below) from our last session yesterday. We had a fantastic time! The girls were awesome, and I think they were very sad that it was ending yesterday . . . I guess it's one of the few times I am okay with kids being mad at me :) -- Ellen Markowitz, October 17, 2013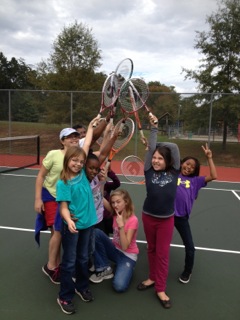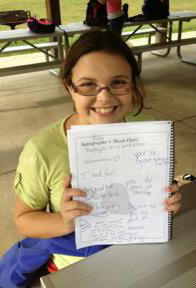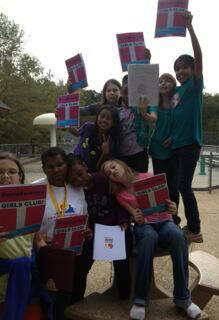 October 2013
Family Health Night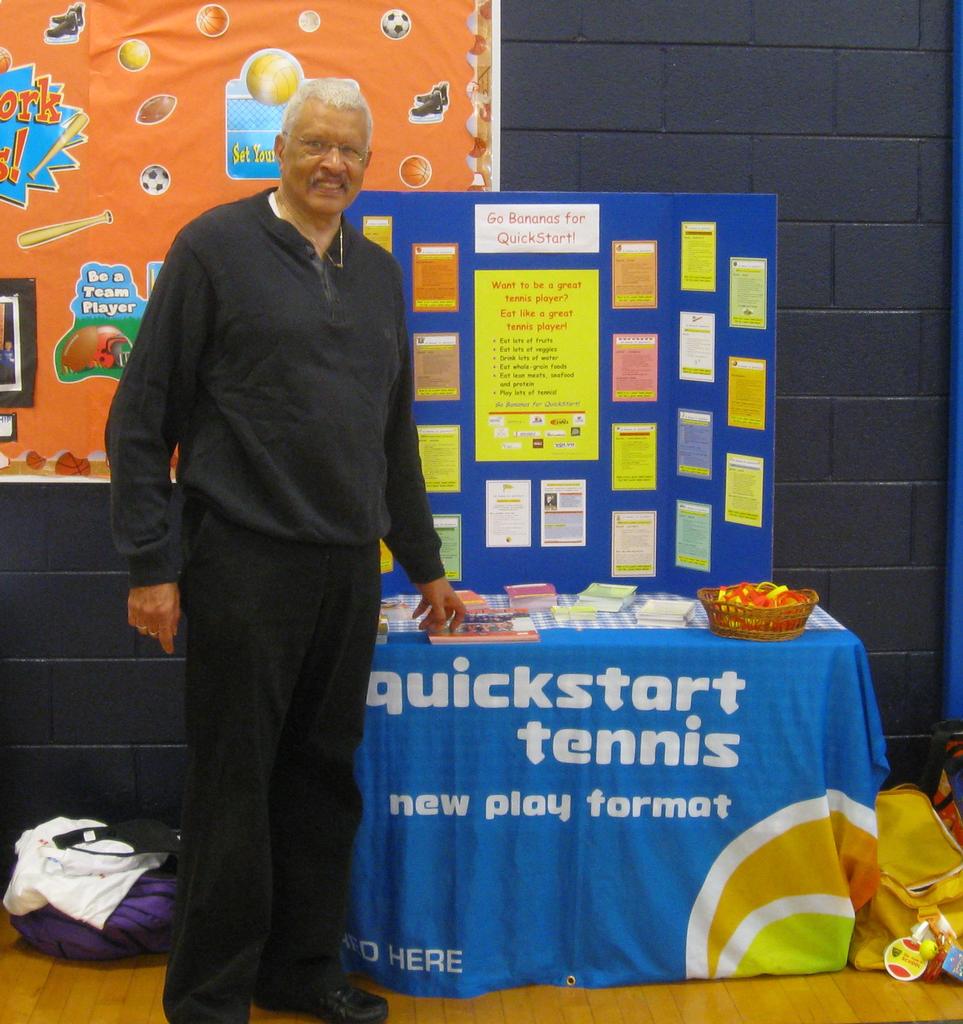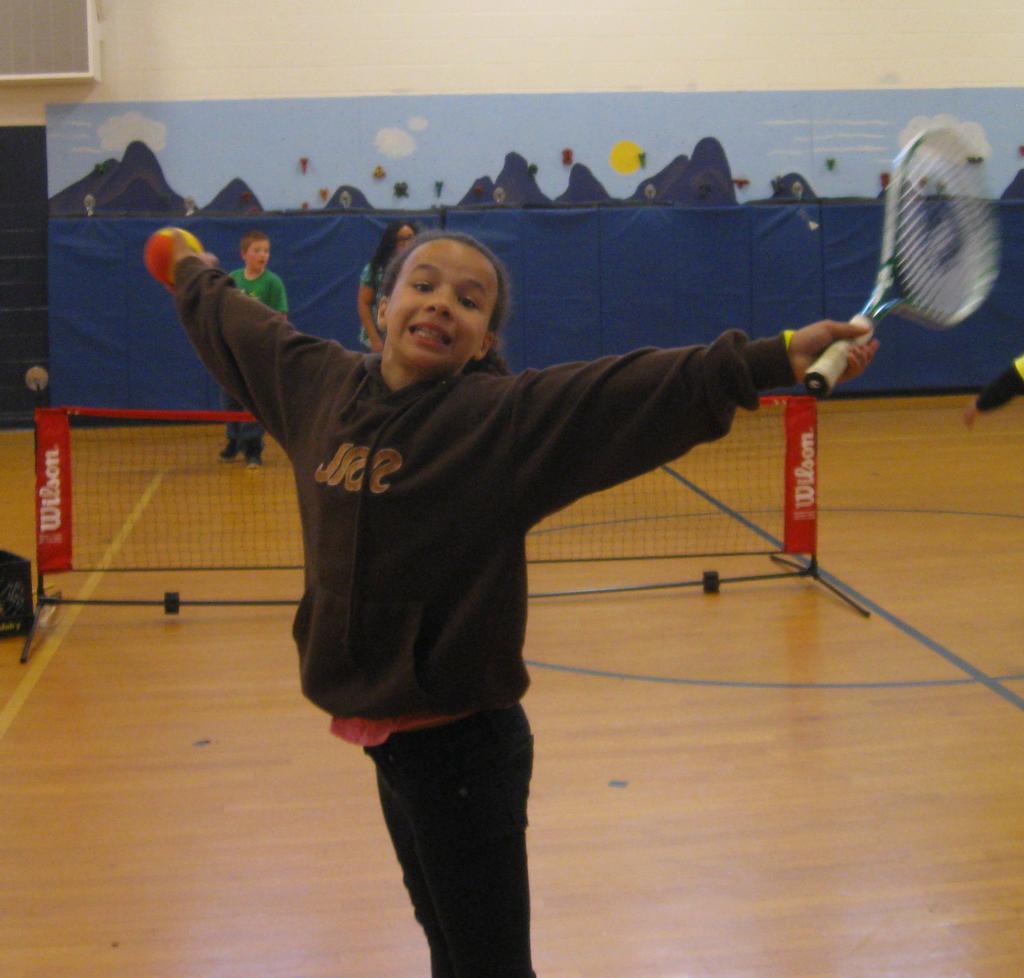 Go Bananas for QuickStart! School Visits

Four PE classes back-to-back -- Pre-K through First Grade.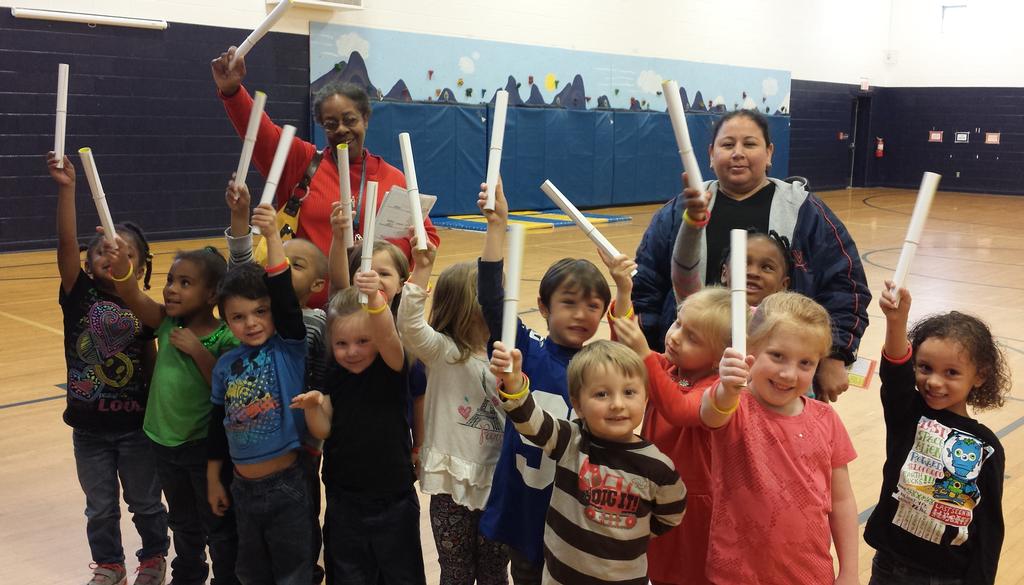 Head Start Kids at Yancey ES -- Go Bananas! April 2014

Raised Beds for Veggie Village
QCV made a Grow Veggies for QuickStart! grant to Club Yancey's Veggie Village. The raised beds were completed in April 2014.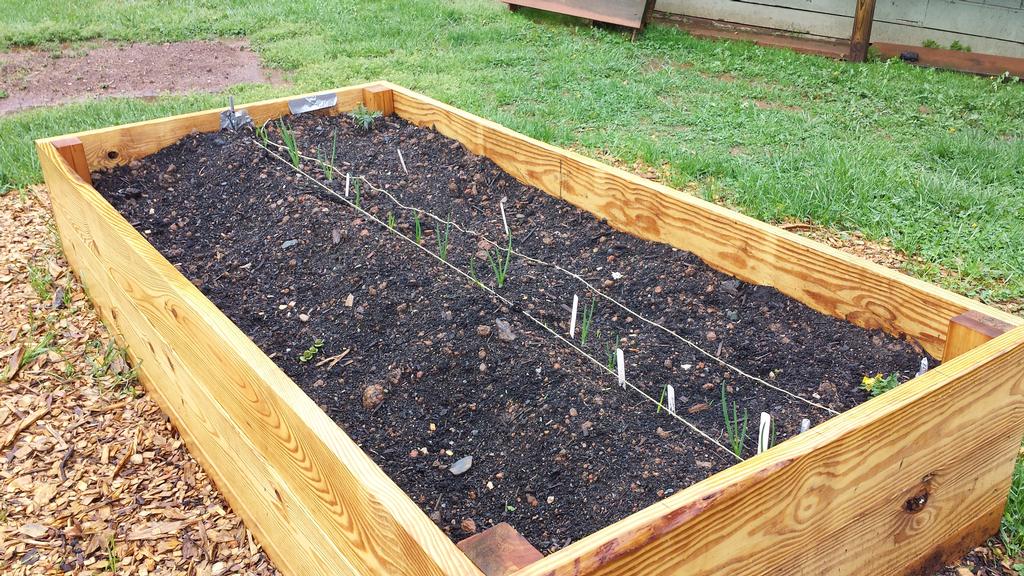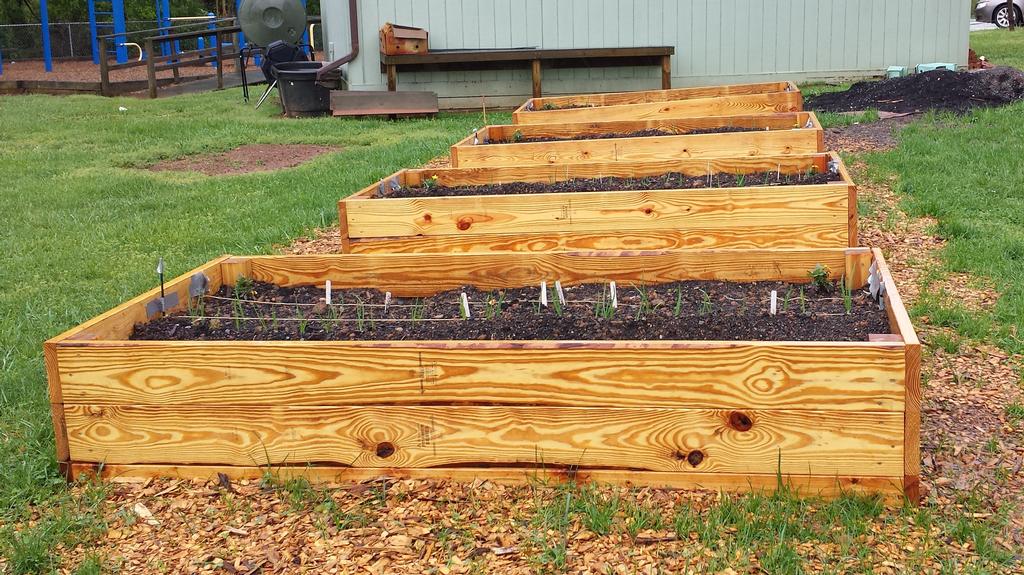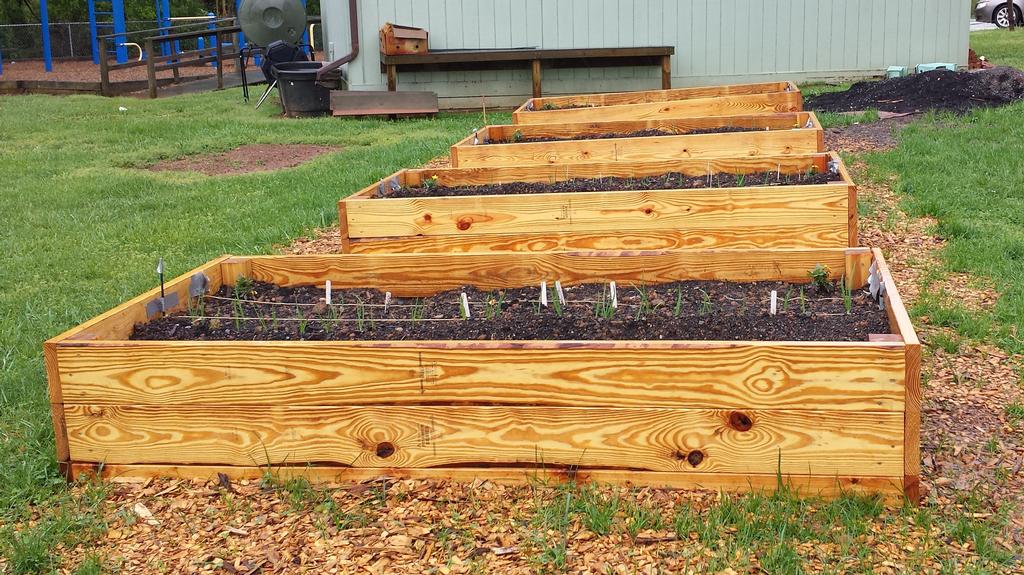 QuickStart PRO in Summer School
For two weeks in July 2014, YES students were taught tennis as part of the Summer School curriculum.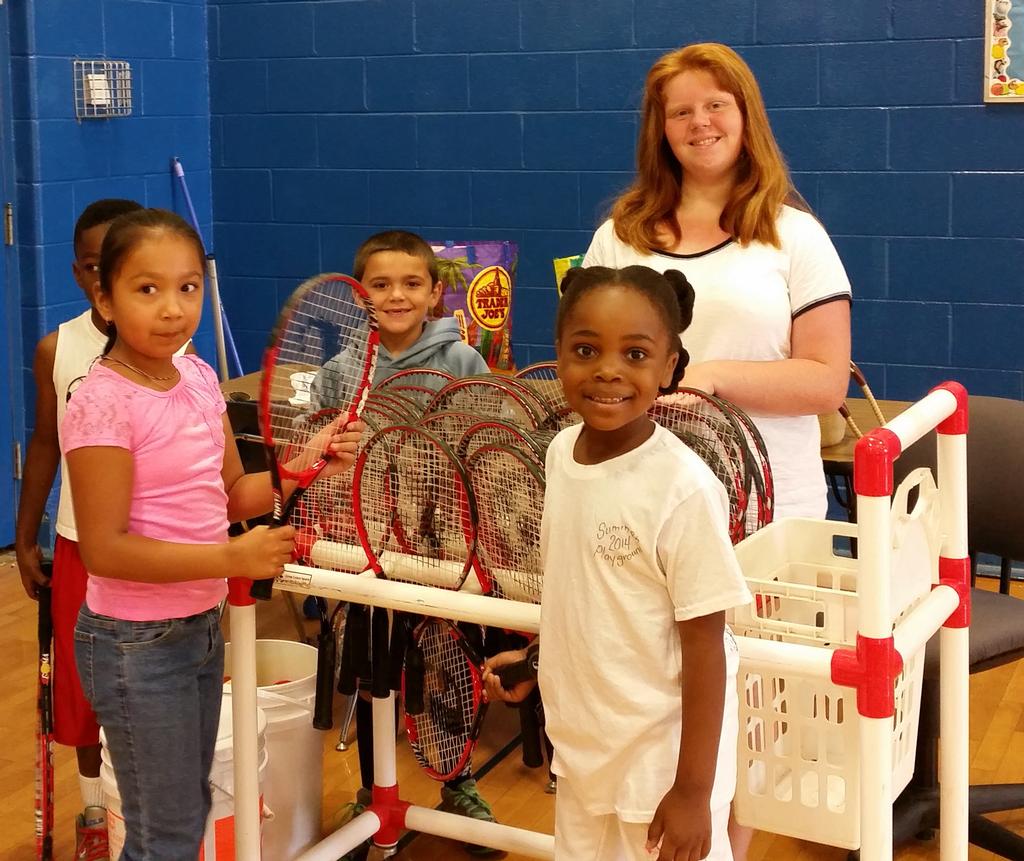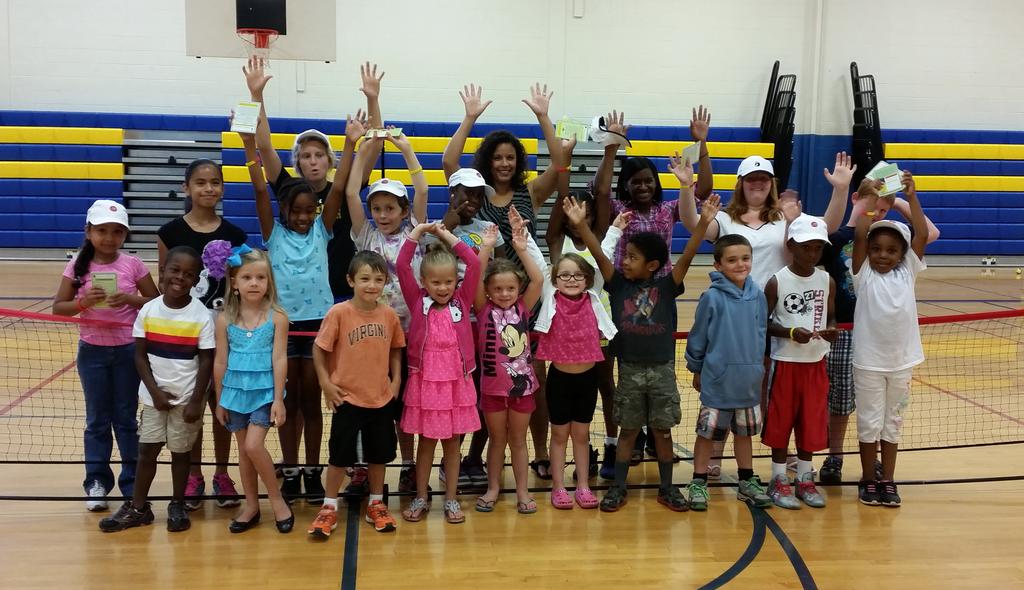 Yancey Health Fair -- August 2014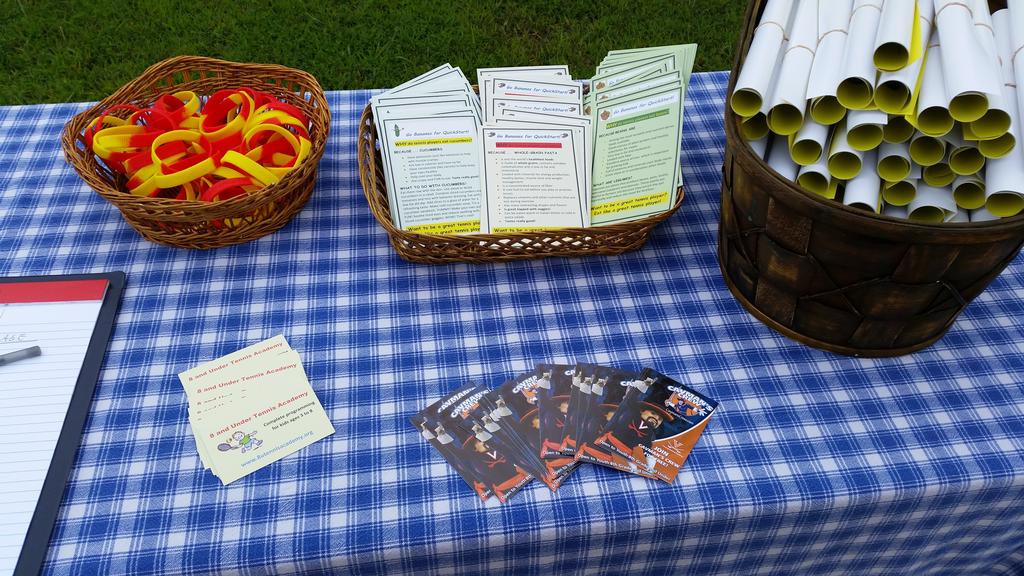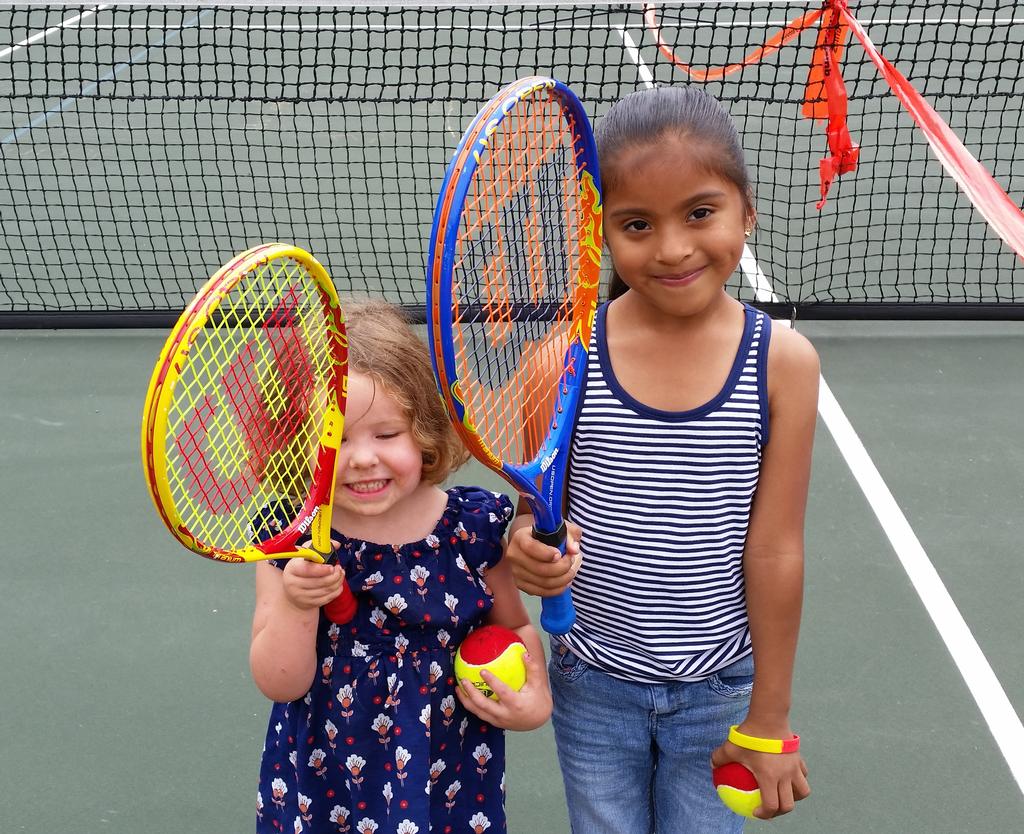 21st Century Grant Celebration -- October 2014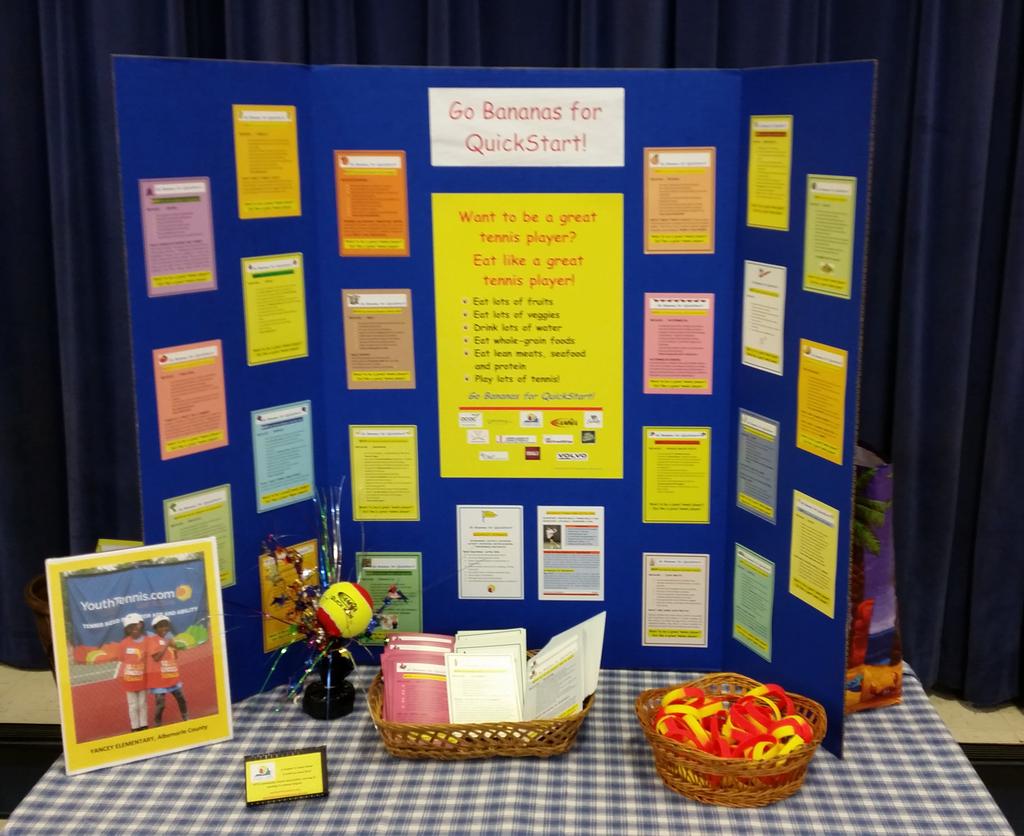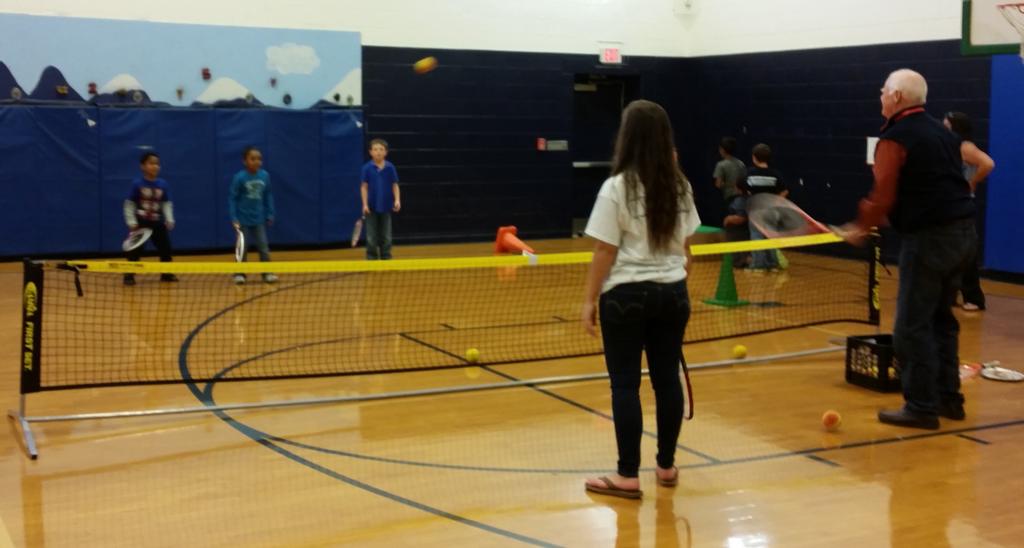 QuickStart PRO with Coach Rich -- Summer 2015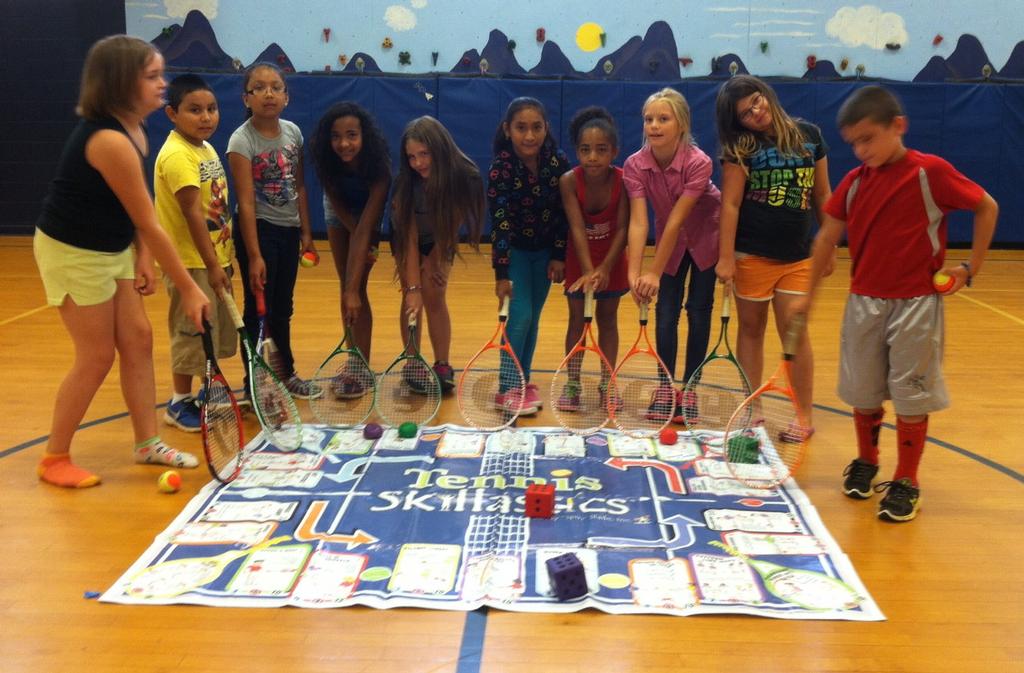 Southern Albemarle Health Fair -- August 2015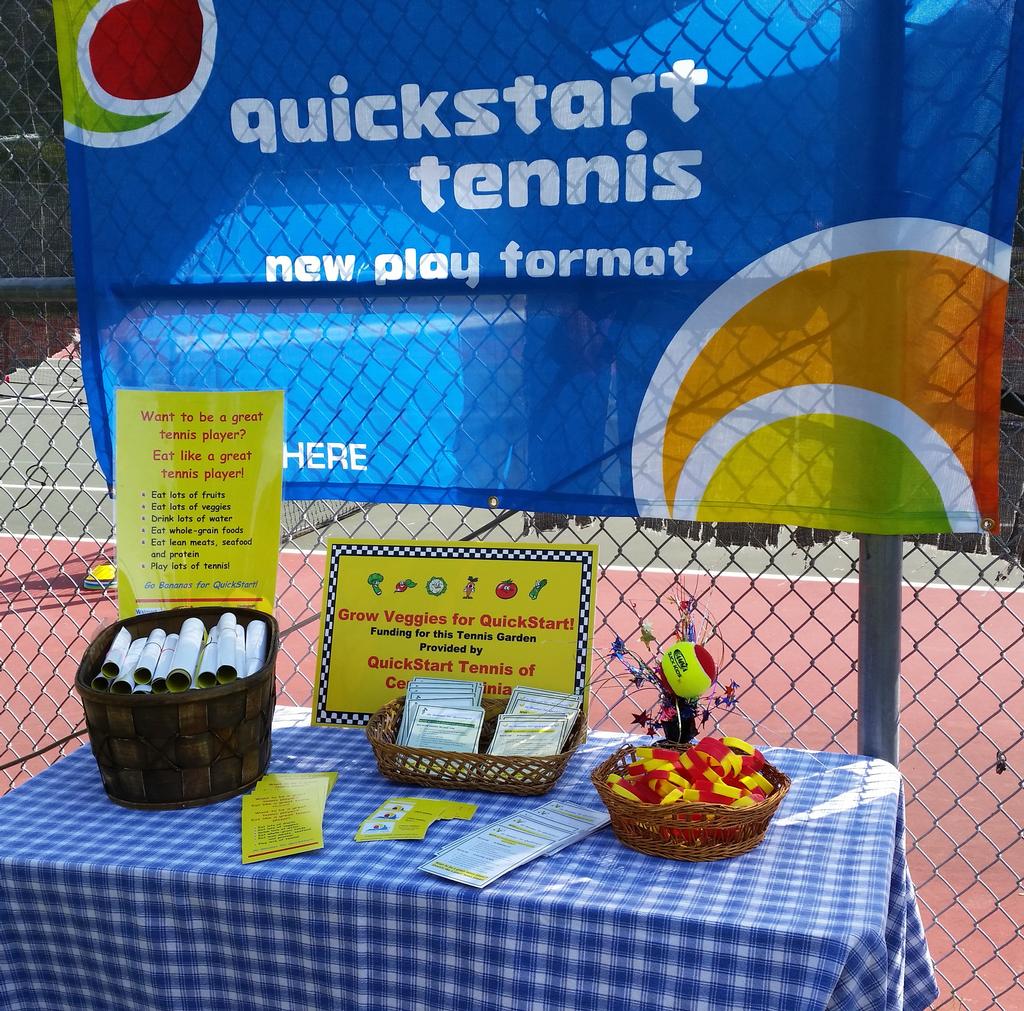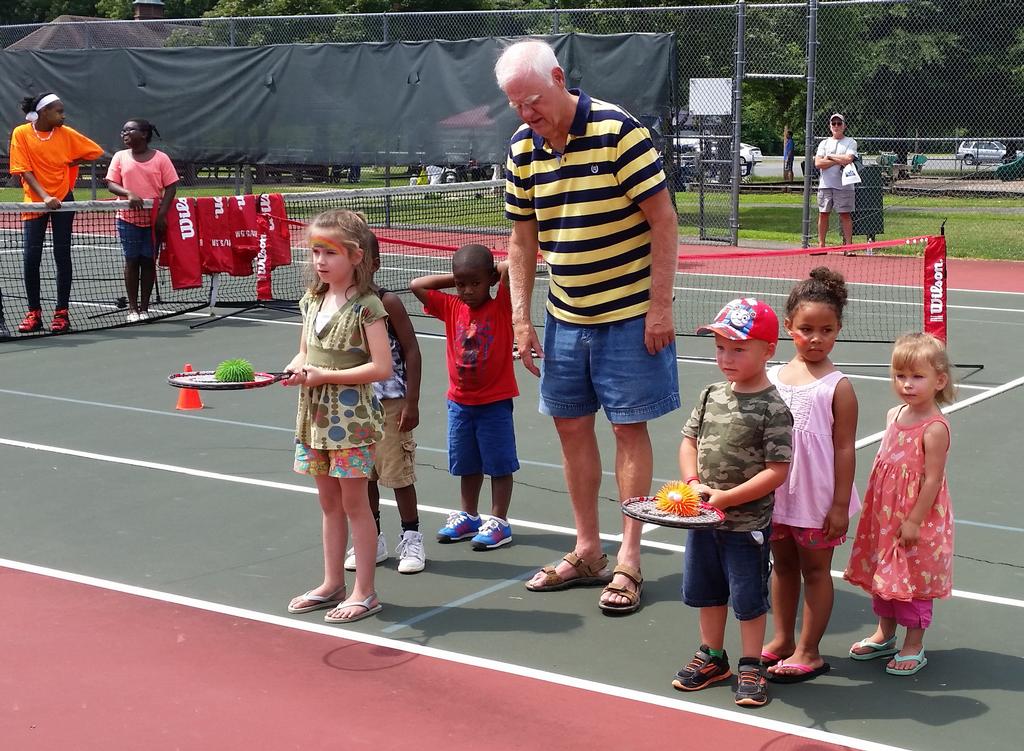 Club Yancey 10th Anniversary Celebration -- October 2015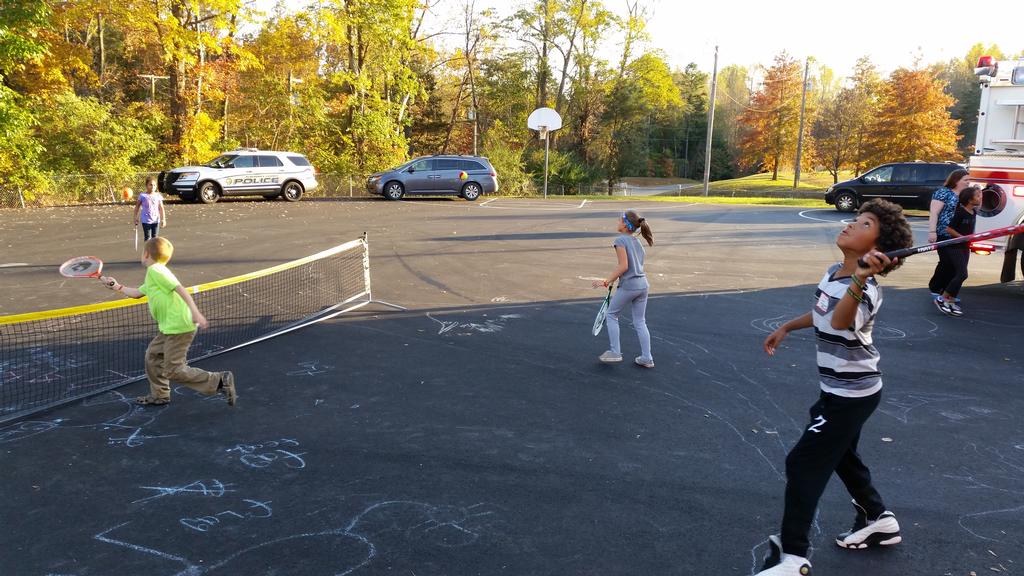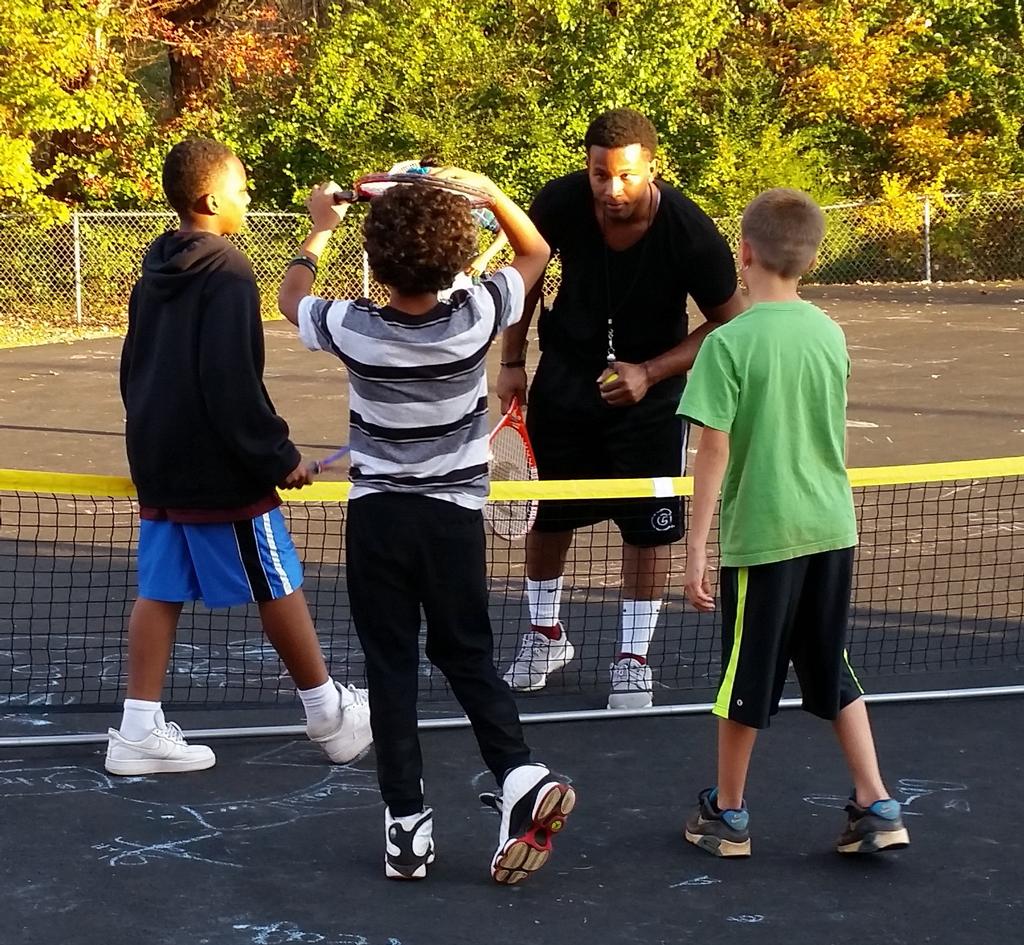 Go Bananas! -- April 2016
Six PE classes with 140 kids in three+ hours . . . WHEW!!!