QuickStart Critters -- a great use for used tennis balls!
It's always been a little difficult to figure out something FUN to do with used tennis balls. Some people use them to keep chairs from scraping the floor. Older people use them on the legs of their walkers. Mostly they just sit in the bottom of someone's tennis bag or they get thrown out. We've found a FUN way for kids to recycle used tennis balls -- QUICKSTART CRITTERS!!!
A trip to the local craft store, a hot glue gun, used tennis balls and some imagination are all that's needed. And what a great way to get QuickStart kids involved in QuickStart Tennis and an elementary school art project!
If it's an all-yellow tennis ball, it should look like this for kids 10 and under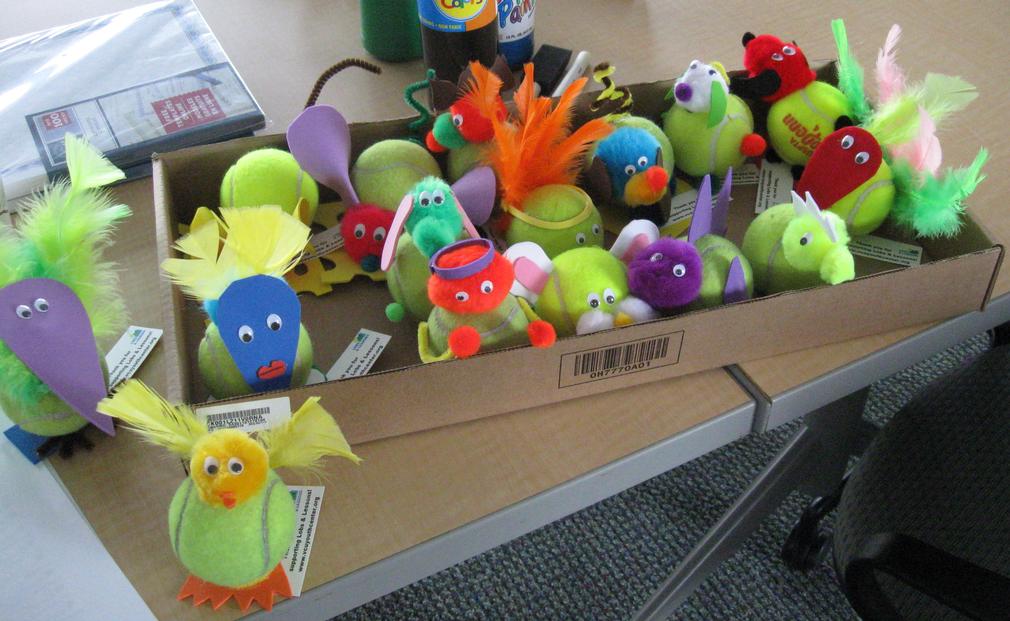 These QUICKSTART CRITTERS are ready to go home!

 


Oh, did you see that QuickStart shot?



Smile, you're a QuickStart Critter!
 



QuickStart Critters are easy and FUN to make!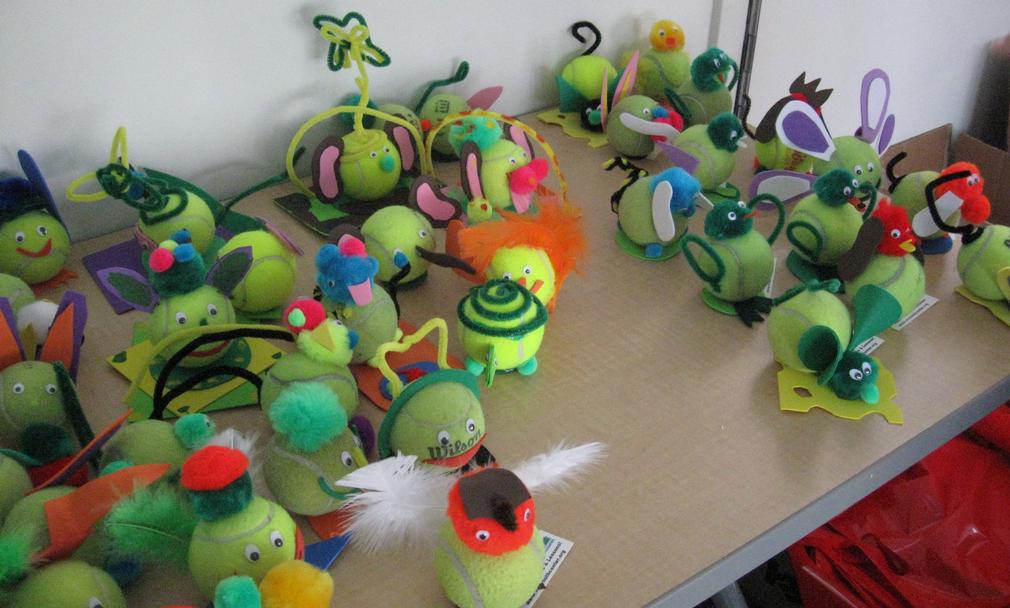 QuickStart Critter convention?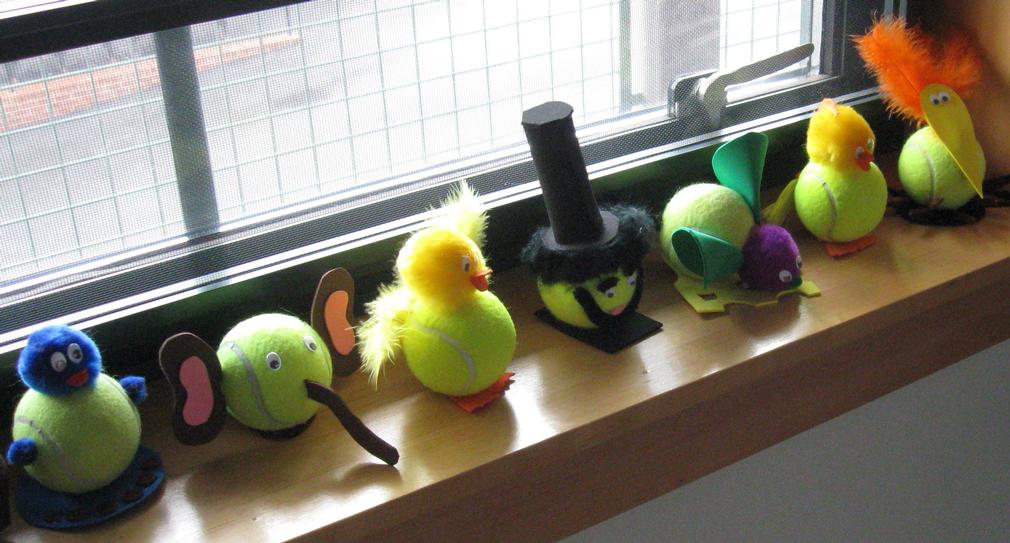 QuickStart Critters can even be presidential!
And they can have holiday themes . . .


Don't be a turkey. PLAY LOTS OF TENNIS!