Upcoming QuickStart Tennis Events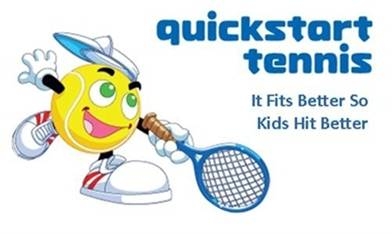 QuickStart Tennis of Central Virginia works with schools, parks and recreation departments and other community organizations to provide QuickStart Tennis workshops and training sessions and helps them organize QuickStart/10 and Under Tennis programming and other FUN-filled QuickStart Tennis events throughout the year.

QCV also attends events sponsored by schools and other organizations and promotes QuickStart programming for all programs and events open to the public.

To determine which programming is appropriate for your child, check out QuickStart Pathway Pointer here.

Tennis . . . it all starts with QuickStart!

QCV Events and Activities
Community Events

April 25, 2018 -- REV YOUR BEV DAY at the Boyd Tinsley Women's Clay Court Classic -- the Virginia Foundation for Healthy Youth and Go Bananas for QuickStart! teamed up to educate kids about the importance of drinking water and why hydration is so important. Everyone had a great time!!!

*** Fall 2018 -- Red Ball Team Challenge, a FUN Net Generation play event -- for kids six to nine on the QuickStart courts behind Jack Jouett Middle School.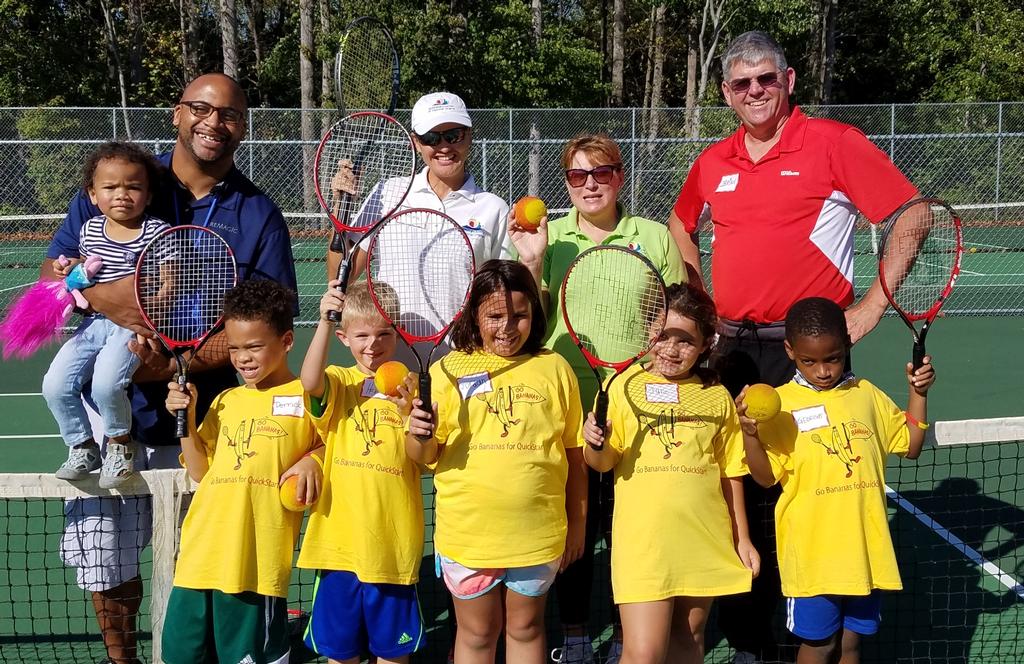 For information about tennis activities for all ages, visit the Charlottesville Tennis website -- a public service to our community since 1998 and the best tennis resource in town!
Keep a Kid on the QuickStart Pathway!