Building a QuickStart Tennis Pathway for Crozet ES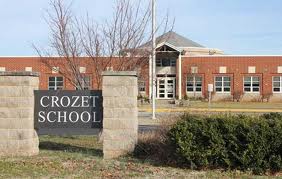 Crozet Elementary School (CES) is located in the designated growth area of Crozet, VA and is one of four elementary schools in the western Albemarle feeder pattern. The 120 year-old school community has been in a new building since 1990 and is currently home to 331 students in grades PK-5. About 26% of the students qualify for the free or reduced lunch program and 6% of the kids have disabilities. The student demographics at CES are significantly different than those at the three other elementary schools in the feeder pattern.

As with other small schools in Albemarle County, CES also faces issues which threaten its rural, small-town atmosphere. The designated growth area will have over 20,000 residents at build-out. The population grew by 97% from 2000 to 2010 (almost 6,000) and the growth rate is accelerating. There is now a plan to increase the size of the school to accommodate 250 additional students.
Both PE teacher Dawn Laine and Principal Gwedette Crummie are BIG QuickStart Tennis supporters!
QCV has been involved with CES for several years.
QuickStart Tennis in PE classes for seven school years
Got Matilda Blue Tennis after-school program started in 2011
Go Bananas for QuickStart! visits to PE classes and Matilda Blue Tennis after-school program
Grow Veggies for QuickStart! school "tennis garden" grant
Tennis Festival for Crozet Mobile Village kids (who attend CES) -- April 2013
Tennis racquets and balls for all 165 first, second and third graders -- November 2013
School visit by pros from the Boyd Tinsley Clay Court Classic Tournament -- April 2014
QuickStart PRO in summer school -- June/July 2014
Built three 36-foot QuickStart Tennis courts behind the school -- August 2014
SuperStarters Sports Girls Tennis Club -- Fall 2014
Crozet/Yancey Elementary Girls Clubs PlayDay -- November 2014
Gave racquets and balls to all 70 first graders -- April 2015 (Thanks to the BB&T Crozet Branch for buying the equipment for the kids!!!)
Back-to-School Night, September 2015
Go Bananas! visit for 182 kids - PreK through second-grade classes, March 14, 2016
Third annual racquet giveaway for all 57 first-graders is scheduled for April 14, 2016. It will officially be known as CROZET TENNIS DAY.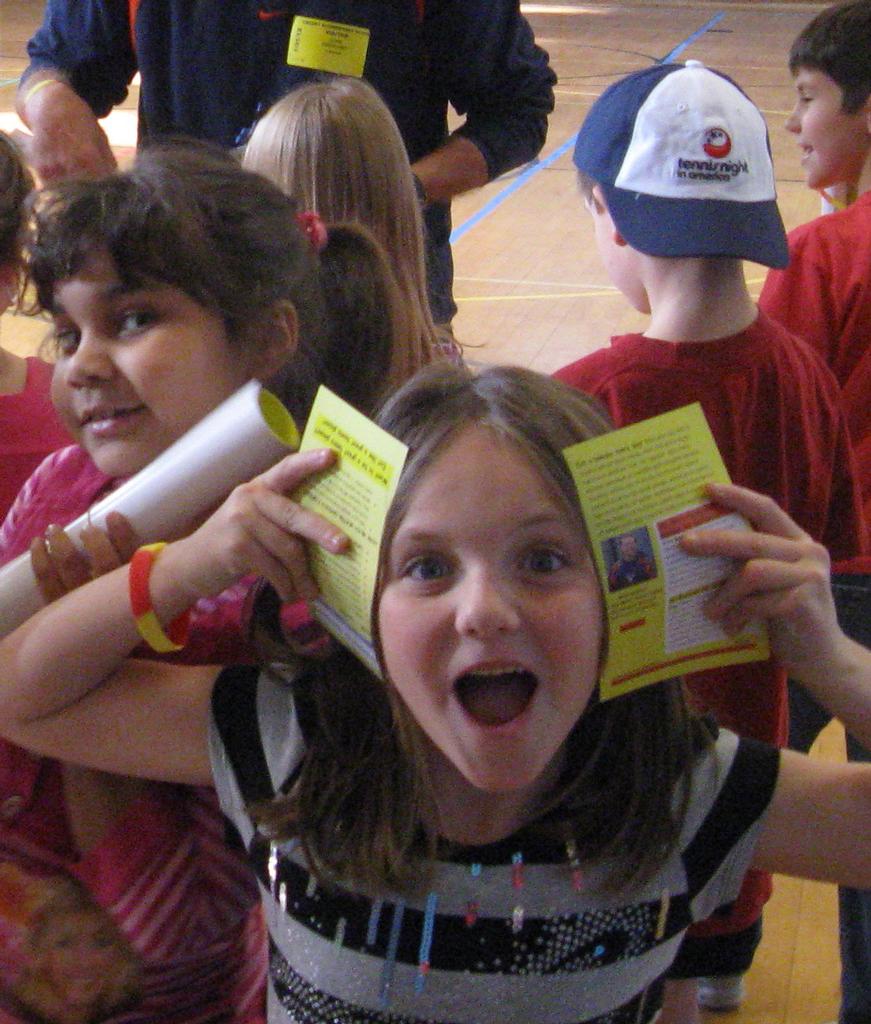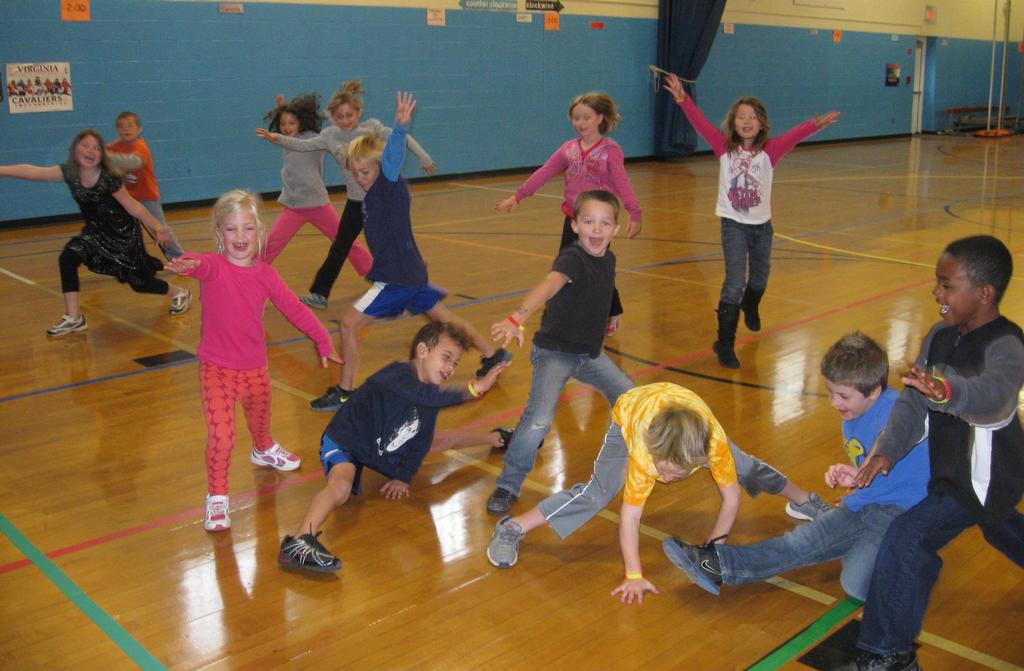 Students are Going Bananas for QuickStart! at Crozet Elementary School

Tinsley Pros Jackie Cako and Sanaz Marand told CES kids how much FUN tennis is after great college careers
QCV undertook an ambitious plan to build three 36-foot QuickStart courts at CES and equip all kids in first, second and third grade with racquets and balls to keep. We did them both thanks to some very generous donors.
CES Field of Tennis Dreams -- QCV turned the field in the northeast corner of the school's 21-acre site into a tennis magnet for kids ages eight and under or anyone who wants to play tennis on 36-foot courts. The courts complement the three 36-foot courts QCV had built at Claudius Crozet Park in June 2012. The courts were started July 1 and were completed on-time at the end of August 2014.
BEFORE AFTER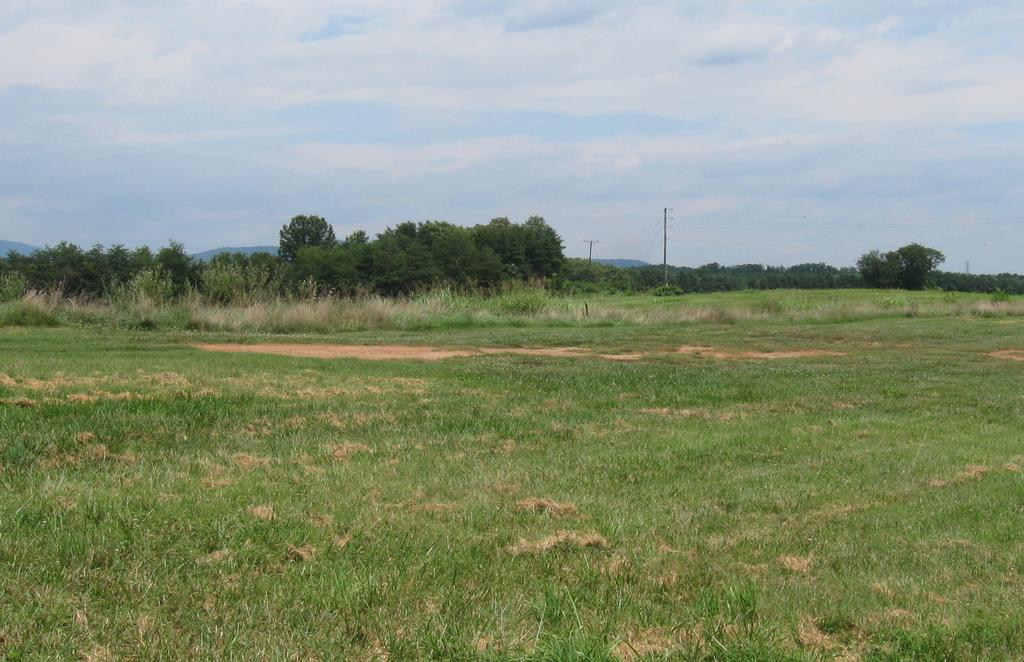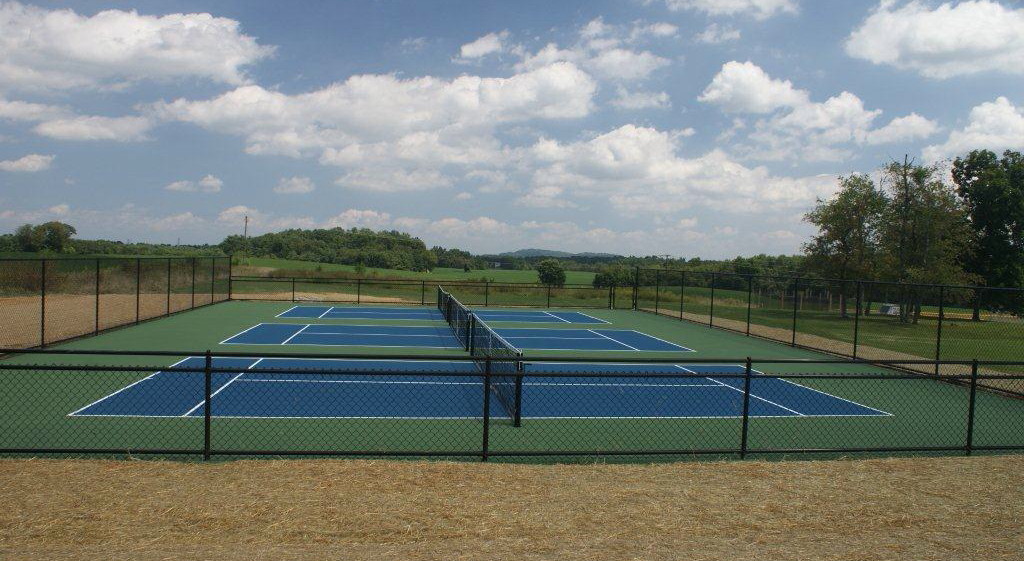 What a difference a year can make . . .

CES QuickStart Tennis Court Supporters
Bama Works Fund in the Charlottesville Area Community Foundation
Better Living Foundation
Mary Gregorie Burns
Charlottesville Area Community Foundation -- Community Endowment
Harris Teeter, Inc.
Inez Duff Bishop Charitable Trust
Ix Foundation
Camilyn Leone
Luck Companies Foundation
Ricky Pietsch
USTA/Mid-Atlantic Section -- Target Market Initiative
USTA Facilities Assistance
UVA Community Credit Union
Anonymous matching donor
Next we need to raise funds for a shade structure near the courts.
QCV Wish List Item Comes True -- All CES first, second and third graders were given racquets and balls to keep thanks to a grant from the Smyth Foundation Fund at the Charlotteville Area Community Foundation. THANK YOU Mrs. Smyth!!!
A racquet in every hand! A smile on every face!


165 first, second and third graders received tennis racquets and balls to take home thanks to the Smyth Foundation Fund
November 8, 2013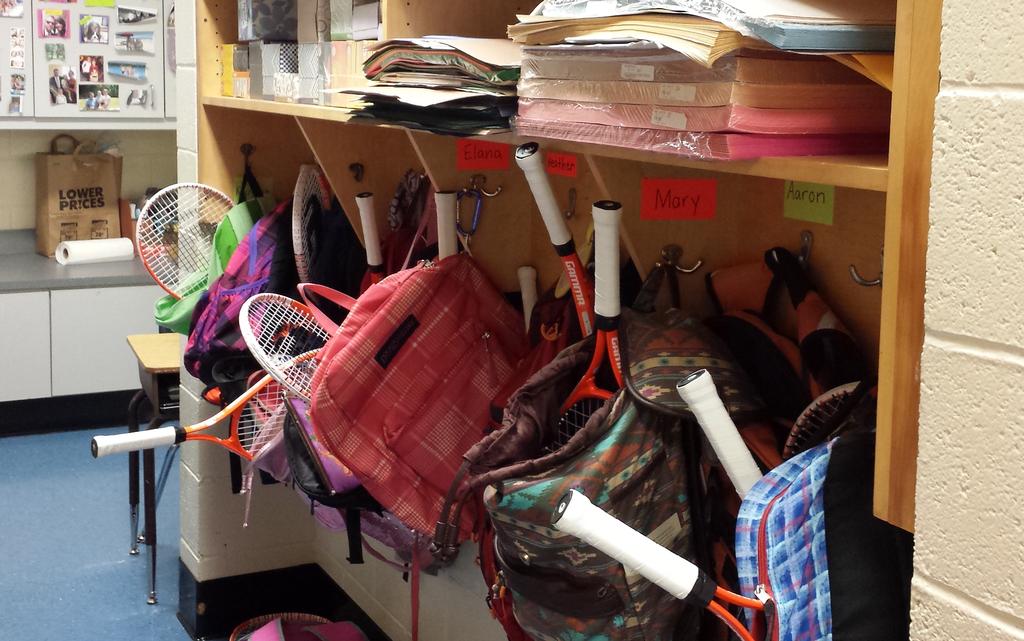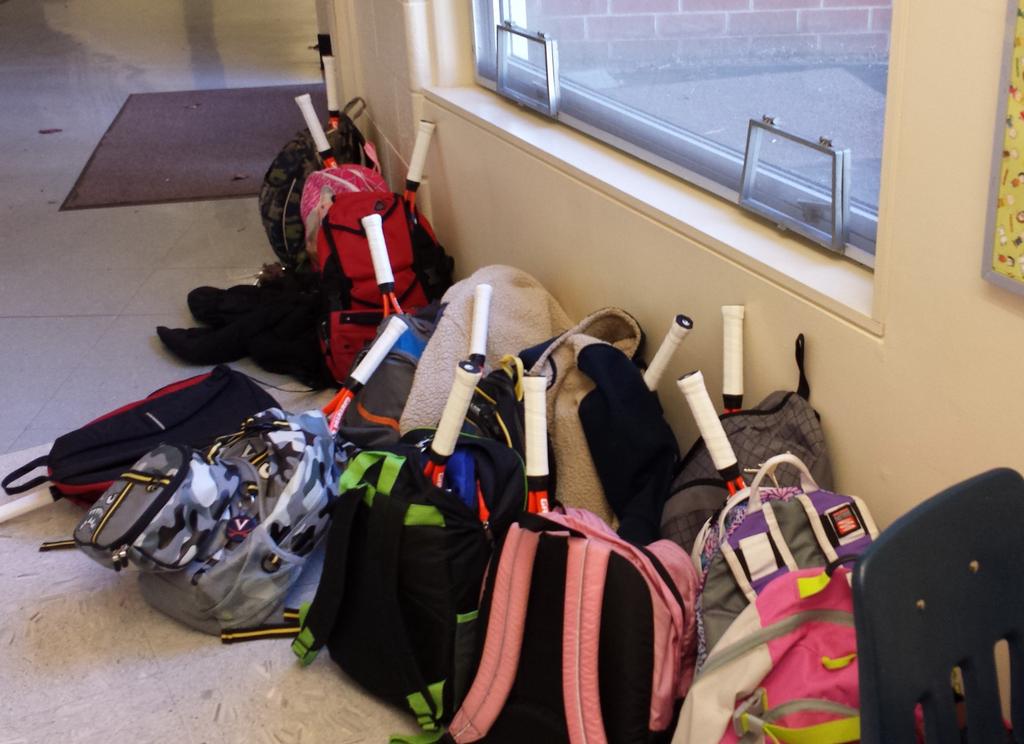 Closets and halls in a every public elementary school should look like this!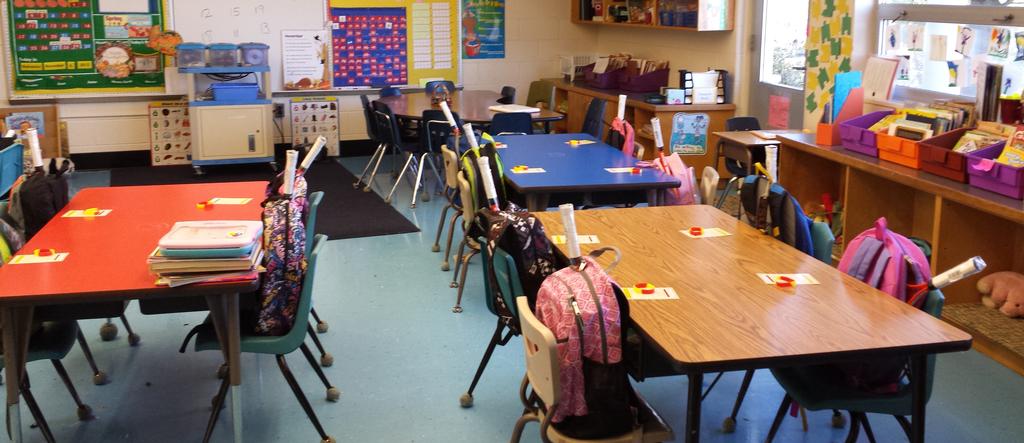 Every classroom should look like this!




Tinsley Pro school visit -- April 2014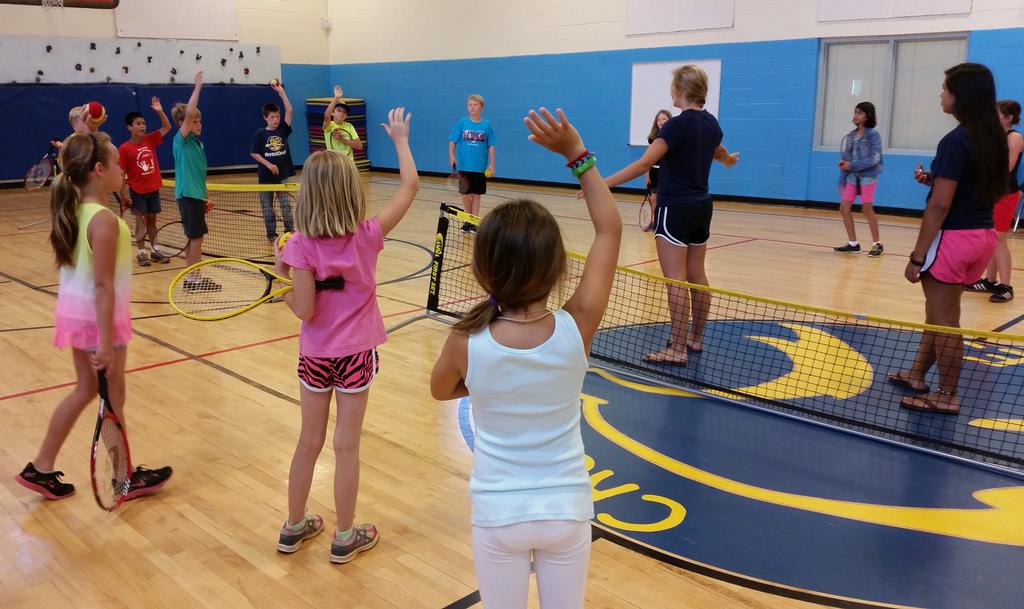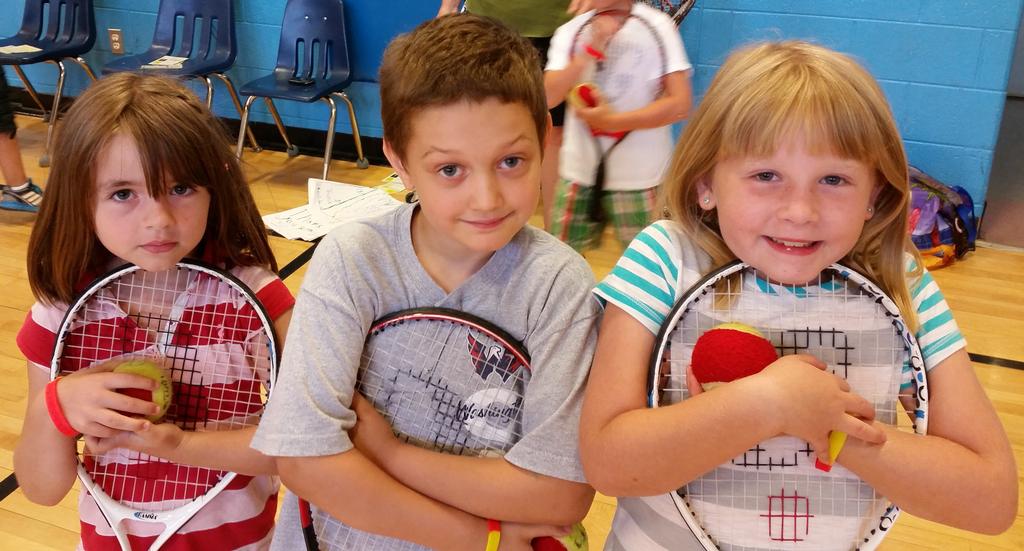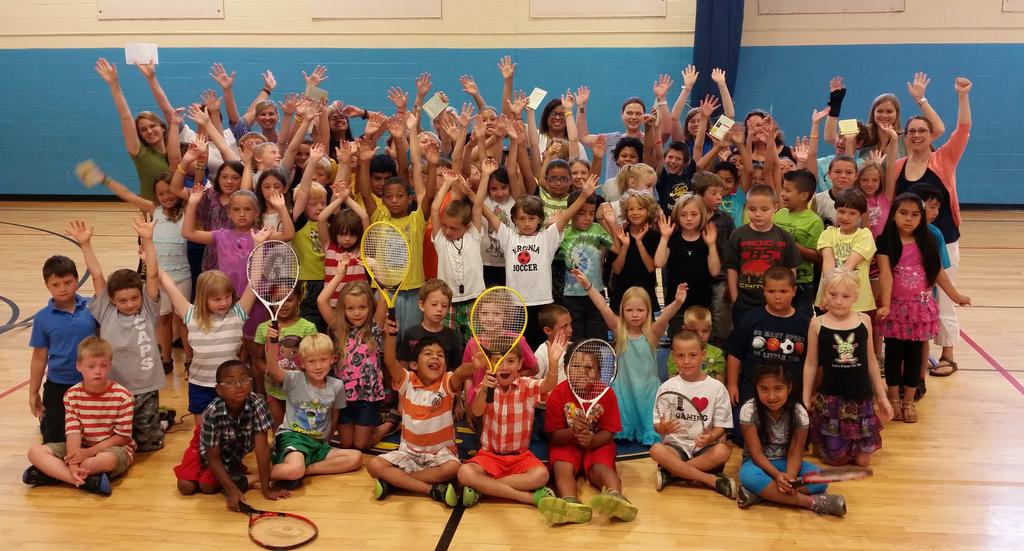 QuickStart PRO in Summer School -- June/July 2014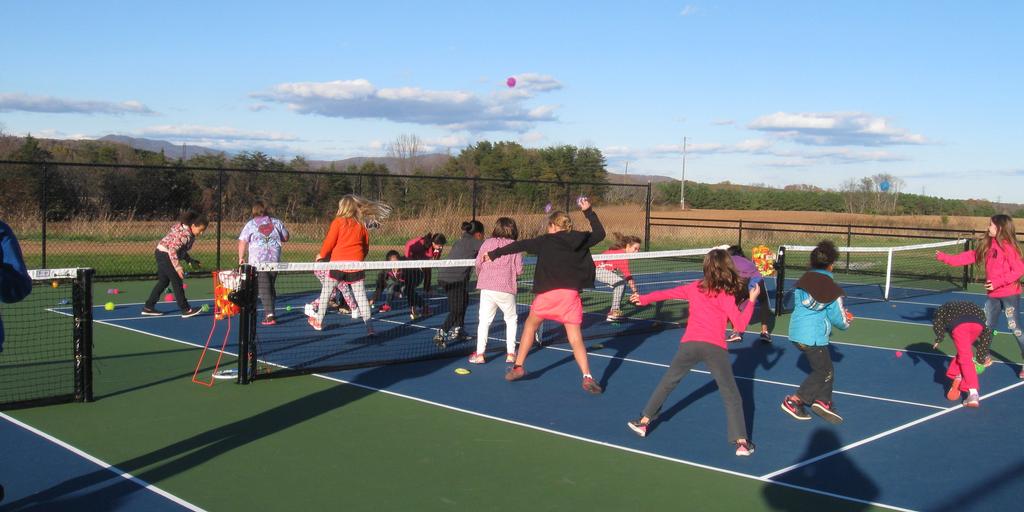 SuperStarters Girls Club PlayDay -- November 2014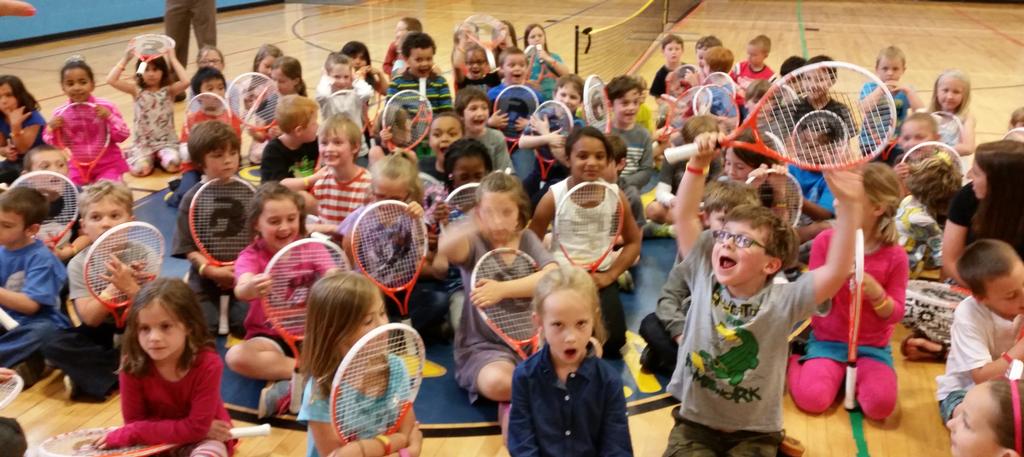 All 70 first graders received racquets and balls -- April 2015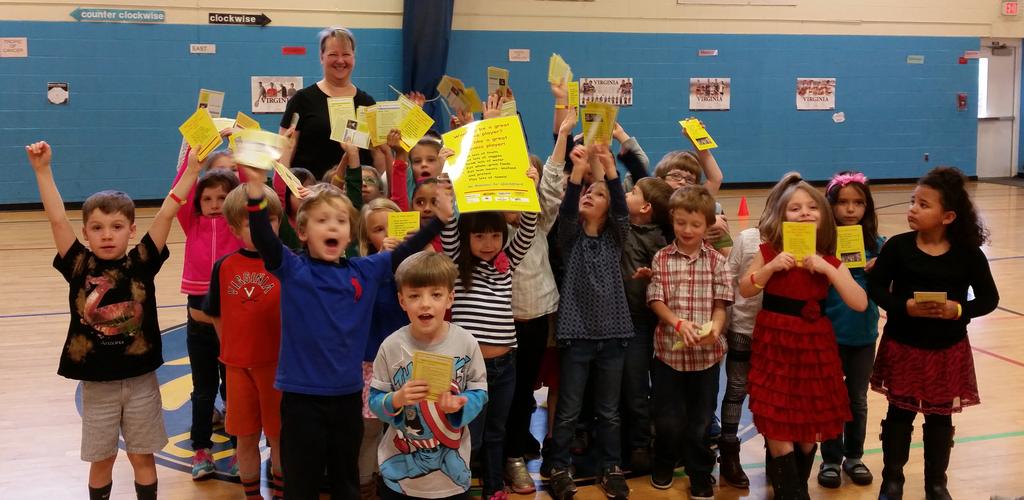 One of six PE classes (182 kids) that went bananas in March 2016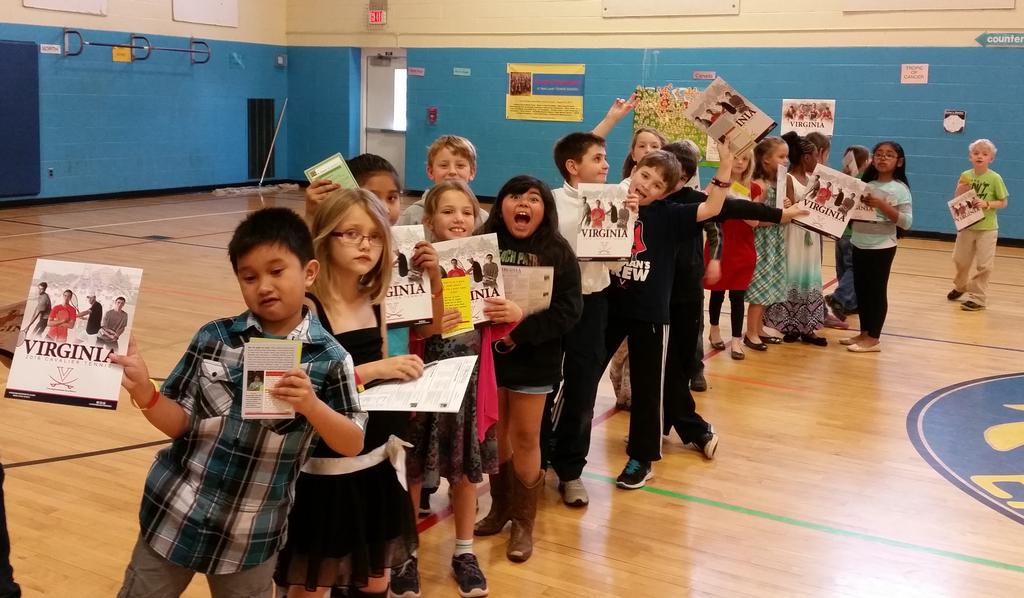 And they got photos of the UVa Men's Tennis Team


Want to be a great adult? Be a QuickStart kid!