QuickStart for Tots & Tykes -- what an excellent idea!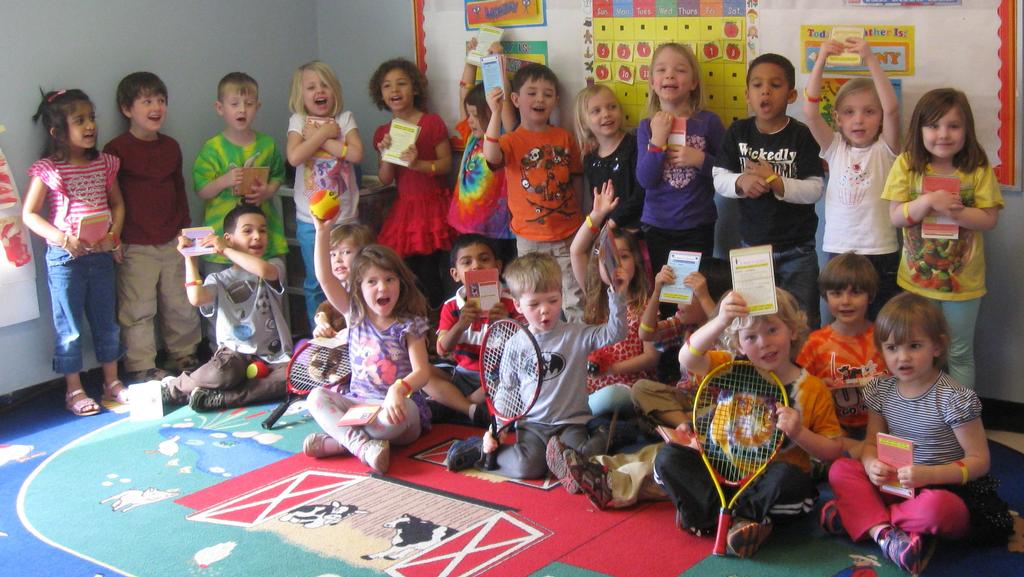 Go Bananas! visit to Bright Beginnings PreSchool at Forest Lakes

The sooner we get kids introduced to tennis, the better! That's what QuickStart for Tots & Tykes does!
QCV believes in exposing kids to the FUN of QuickStart starting at age three. No lines calls, no keeping score, just a lot of FUN, physical activity, positive reinforcement and a little silliness. That's what tots and tykes respond to. When we keep them engaged, we keep them on the "court!"

Qualified QuickStart Tennis instructors visit preschools during the morning for 45-minute sessions with the kids whose parents opt for the program. QCV follows up with Go Bananas! visits for the kids to tell them about tennis players, what they like to eat and how they exercise -- in the FUN QuickStart way.
QuickStart for Tots & Tykes = FUN + SKILLS + SUCCESS for preschool kids
If you're interested in learning more, please email us.

Want to be a great adult? Be a QuickStart kid!