Jump Start QuickStart in Franklin County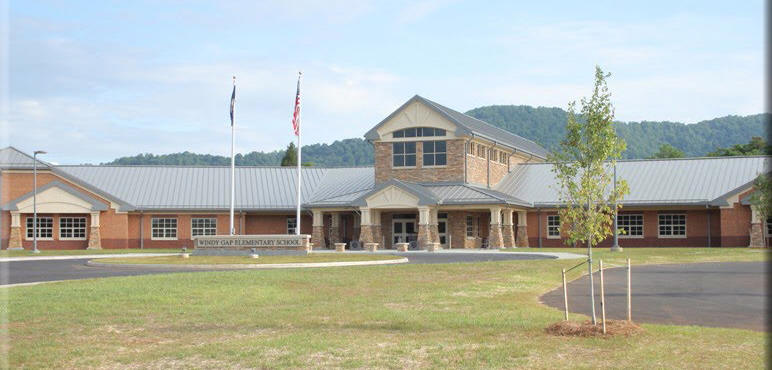 Windy Gap Elementary School, Hardy, VA
Franklin County is QCV's 27th county, 30th and final community to be served in our Service Area. There are 12 public elementary schools and one middle school with more than 5,000 students spread over 692 square miles in the county of 57,000 residents. There are no tennis courts at Franklin County High School. The boys and girls high school teams play on the six courts at Franklin County Recreational Park on Sontag Road. There are two courts at Antioch Community Park. The Franklin County Parks & Recreation Department is very proactive in providing a variety of recreational opportunities for residents. Summer tennis lessons are currently offered for six weeks at Franklin County Recreational Park during May and June. Franklin County is also home to Ferrum College which has six courts and men's and women's tennis teams. Former Ferrum player, Tyler Lee, and Michael Hagan, Girls Tennis Coach at the high school, have stepped up to help us really get tennis going in Franklin County schools and beyond. Brenda Muse, Director of Curriculum at FCPS, has also been a great supporter and resource, and the PE teachers are all very enthusiastic about getting tennis into the PE curriculum.

Our Jump Start QuickStart model is train, equip and support schools and other youth-centric organizations that incorporate kid-sized tennis into the curriculum and/or enrichment activities. We provide free training and raise funds to buy equipment. We try to remove all barriers to entry for schools and youth organizations. We want to get kids moving and learning a lifetime sport.

Training was held for Franklin County PE teachers and community members in November 2016 at the Middle School. A set of equipment was presented to Stuart Jamison, PE Teacher at Lee Waid Elementary.
As of August 31, 2017, nine of 12 elementary schools have been equipped. Dudley, Ferrum and Windy Gap still need to be equipped.

Project Budget
It costs ~$650 to purchase 36 racquets, two portable nets and six dozen balls for one site.

Equipment Needed:
12 PK-5 schools $ 7,800 36 racquets, two portable nets, six dozen balls
1 middle school 650 36 racquets, two portable nets, six dozen balls
Lesson plans (13) 520 USTA Curriculum Kits
$ 8,970 It will cost $1.76 per student to equip all 13 schools

Franklin County Recreation 650
Total $ 9,620

Equipment funded by:
Titmus Foundation (650) Lee Waid Elementary
QCV (1,300) Rocky Mount and Sontag Elementary
June O. Schott Fund (2,600) Snow Creek, Henry, Glade Hill and Boones Mill ES
Various (650) Burnt Chimney Elementary
Sheetz (650) Callaway Elementary

To be raised $ 3,770
=====
If you would like to help us get kid-sized tennis going in Franklin County, please email: quickstartcentral@comcast.net

We had a great training session in Franklin County!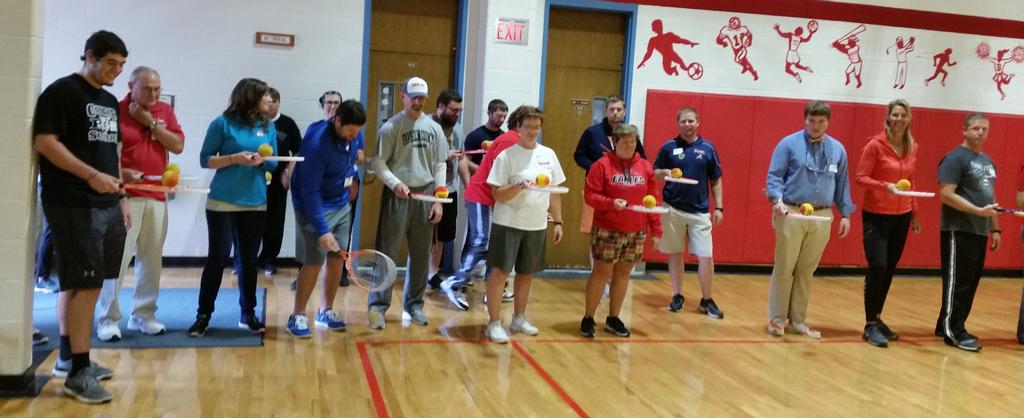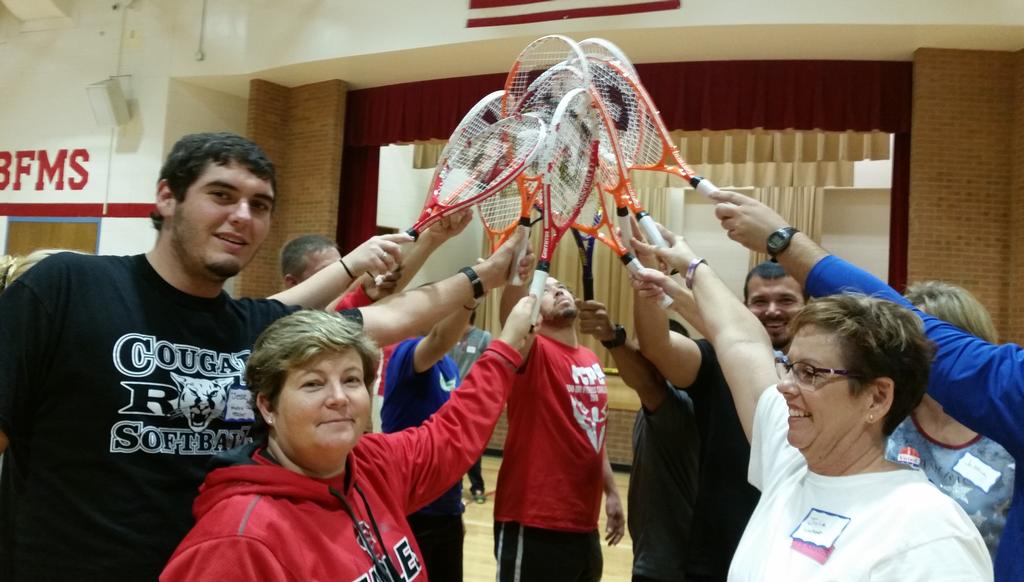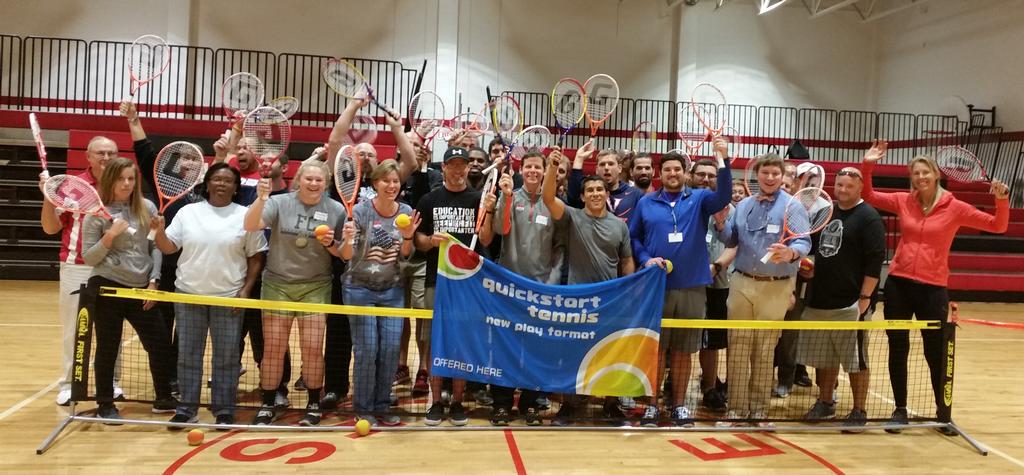 Tennis Professional Brenda Schultz-McCarthy (far right) was a special guest at training

Tennis in PE Classes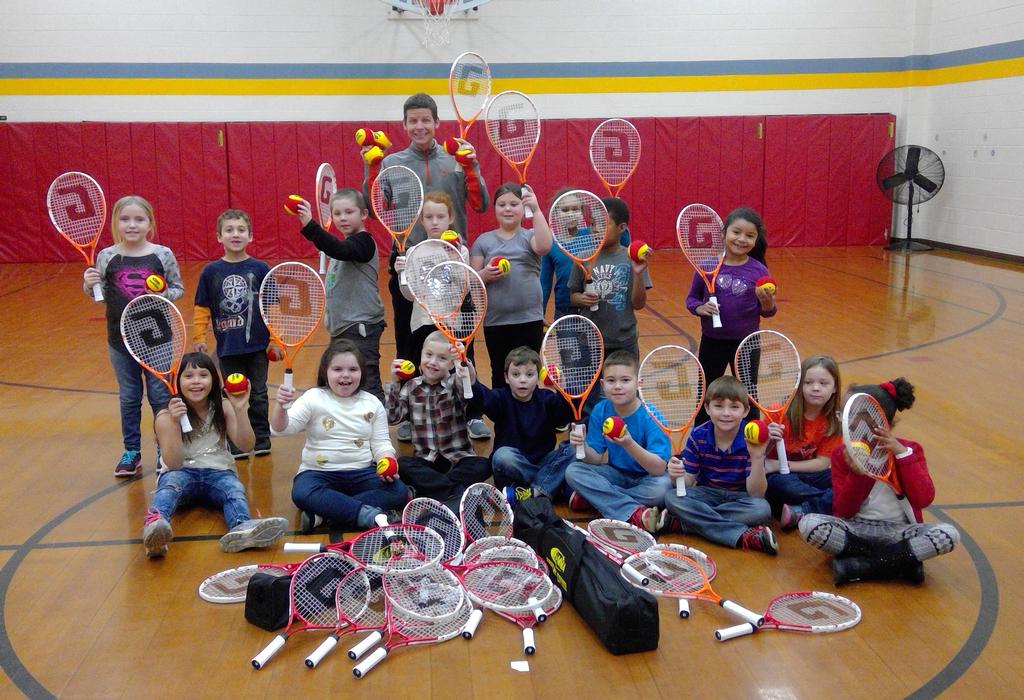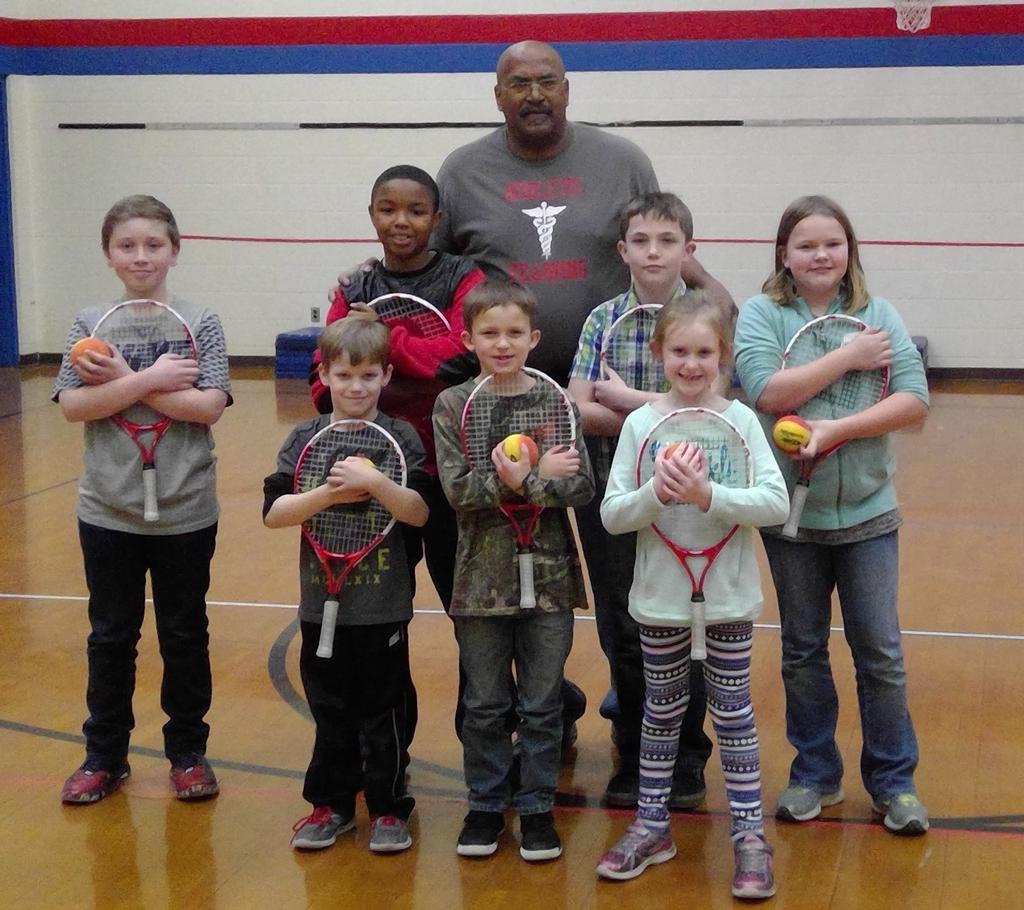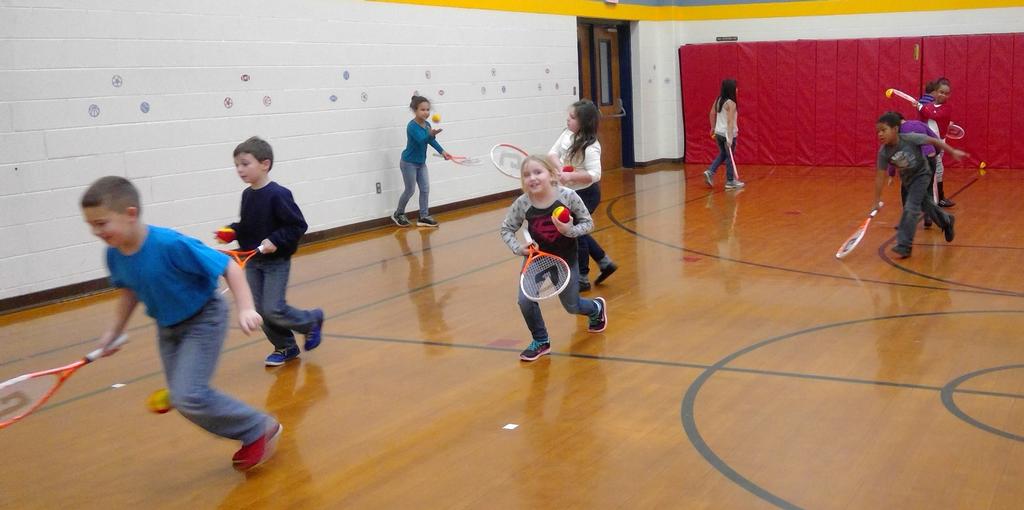 FREE Tennis Clinic for Franklin County Youth
The tennis teams at Franklin County High School held a FREE clinic for kids 6 to 18 in July 2017 as part of their community outreach activities. Twenty-seven kids participated in the each of two sessions. Second session featured special guest Go Bananas! role model Brenda Schultz-McCarthy The clinics were sponsored by Franklin County Parks & Recreation and led by Michael Hagan, Girls' Tennis Coach, and Tyler Lee, former player at Ferrum College. Way to go Eagles!!!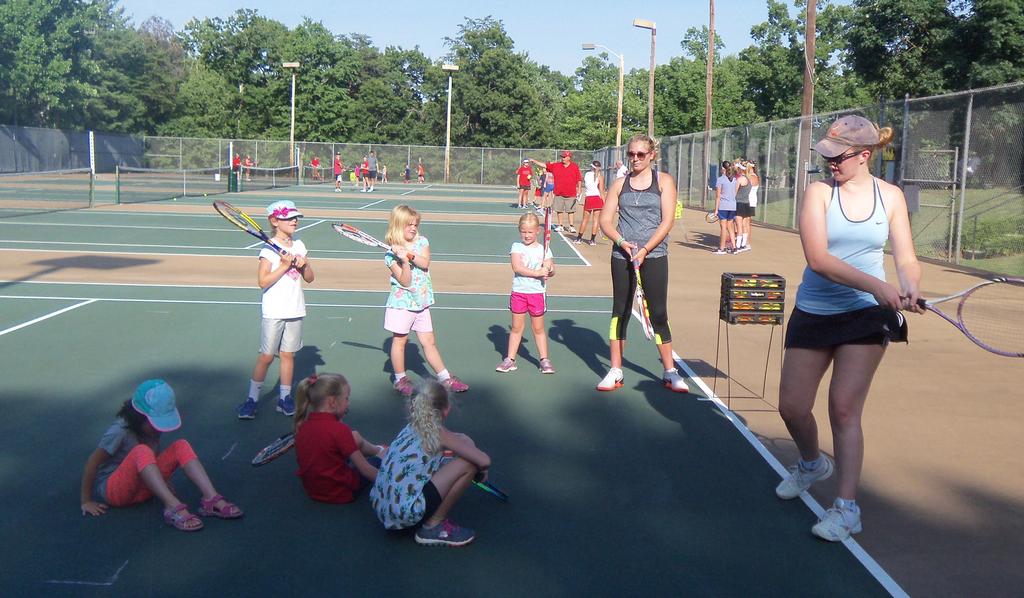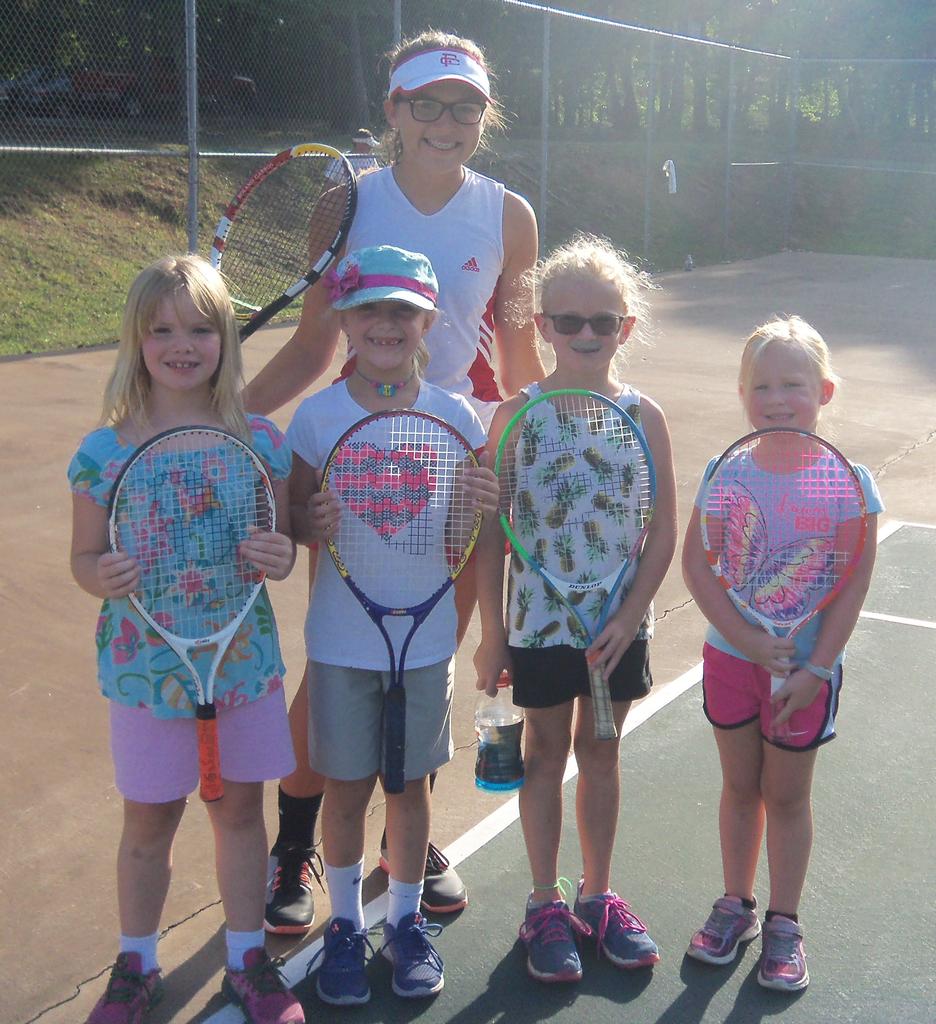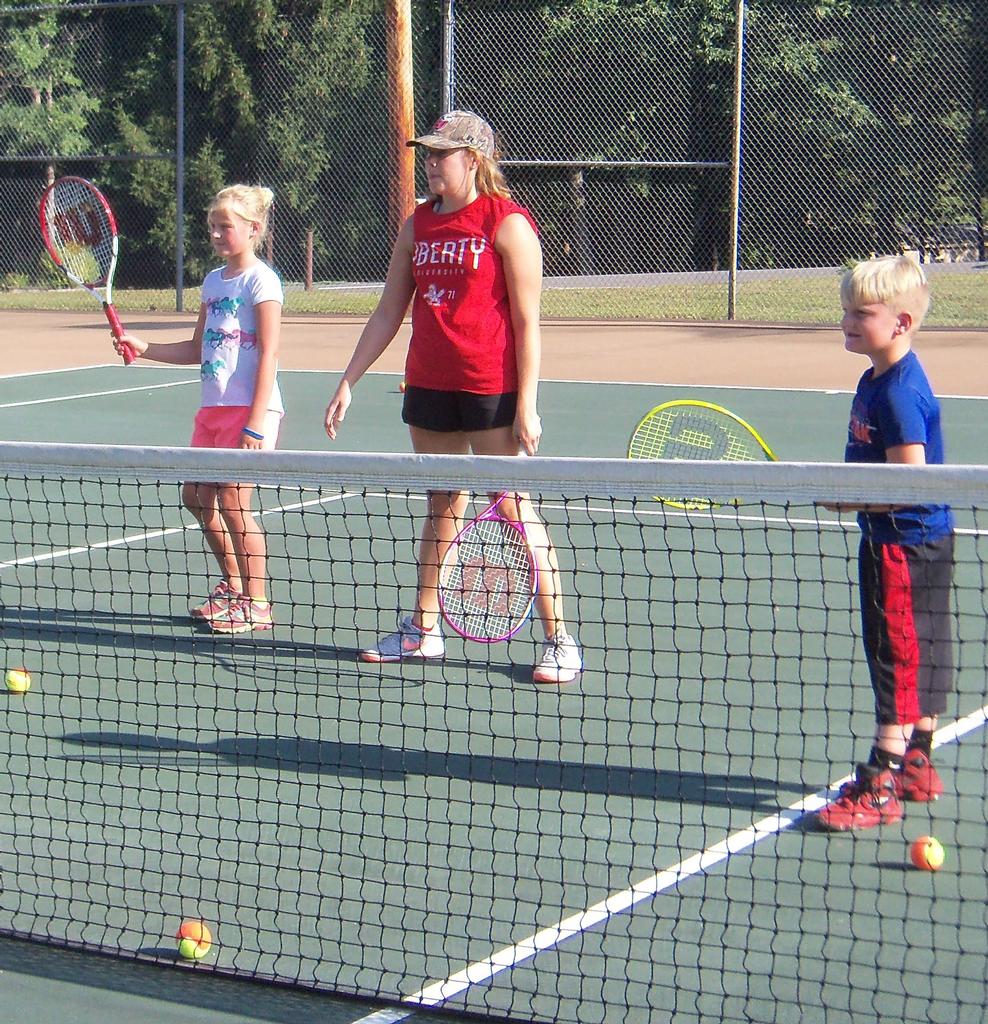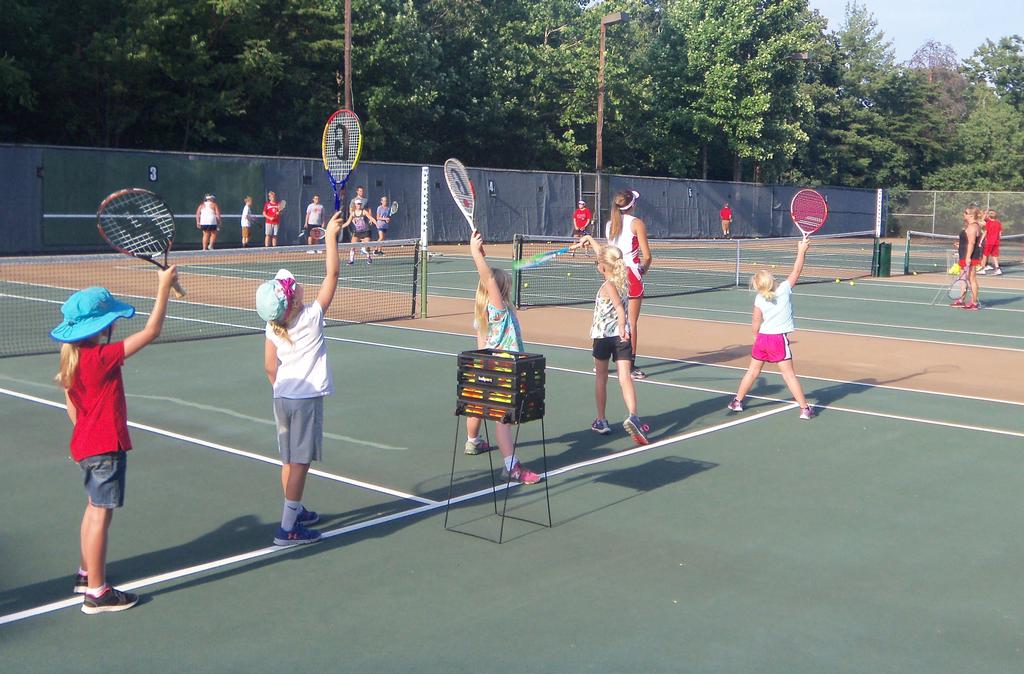 Want to be a great adult? Be a QuickStart kid!