Building a QuickStart Tennis Pathway in Cumberland County

There are NO TENNIS COURTS in Cumberland County, but you would never know it from the level of enthusiasm for QuickStart Tennis in the Cumberland County Public Schools.

Cumberland County is a rural community with less than 10,000 residents located in central Virginia, literally squeezed in between Buckingham on the west and Powhatan and Amelia counties on the east. It is a small county (~300 sq. mi.) with only 33 people per square mile. The population is 63% White Non-Hispanic and one-third Black. About 17% of the families live below the poverty line. Over 30% of the adult population is classified as obese. The statistics don't paint a picture of a typical tennis community, yet tennis has become an integral part of the school system.

QCV first approached the school system in the spring of 2011 to interest them in QuickStart and schedule an in-service training session during August as part of our annual Training Blitz. Cumberland Superintendent Amy Griffin, Ginny Gills, then Assistant Principal at Cumberland Elementary, and the elementary PE teacher Glenda Grubbs instantly understood what QuickStart could mean to their students. They've been running with it ever since. Tennis is taught in PE classes at both the elementary and middle schools.

Courts for Cumberland -- 2015

Now we are partnering with Cumberland County Public Schools, Cumberland County Government and Parks & Recreation department and the Cumberland County Public Schools Foundation (CCPSF), also a 501 (c)(3) public charity, to build three permanent 36-foot QuickStart Tennis courts at the elementary school and provide a much-needed public recreational amenity for kids. Not only will this provide permanent courts for 600 kids in Cumberland County, more than 1,000 elementary-age kids in neighboring Buckingham County will be able to use the courts. When the Cumberland kids outgrow these courts, they will be able to use the four full-size courts at Buckingham County High School.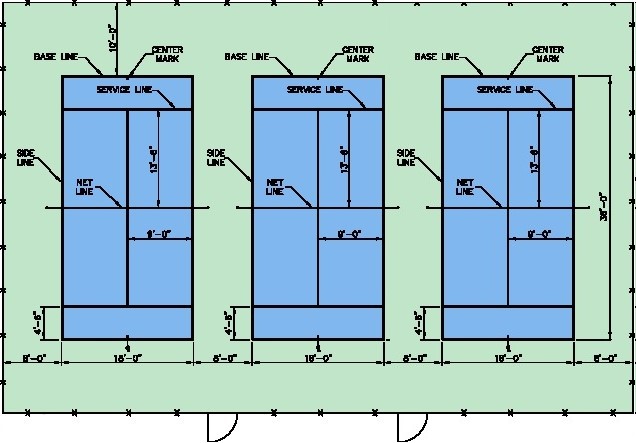 QCV will write grant requests for the project. Cumberland County Public Schools Foundation will help with some local fund raising and will administer the grants received. Construction will not begin until all funds have been raised.

It will cost an estimated $63,000 to build three 36-foot courts. The courts will be sited near the north end of Cumberland County Elementary School, across from the existing blacktop and playground area.
We have received the first grant for the project!!! Many thanks to the Titmus Foundation in Sutherland, VA. Thanks for stepping up for the kids in Cumberland.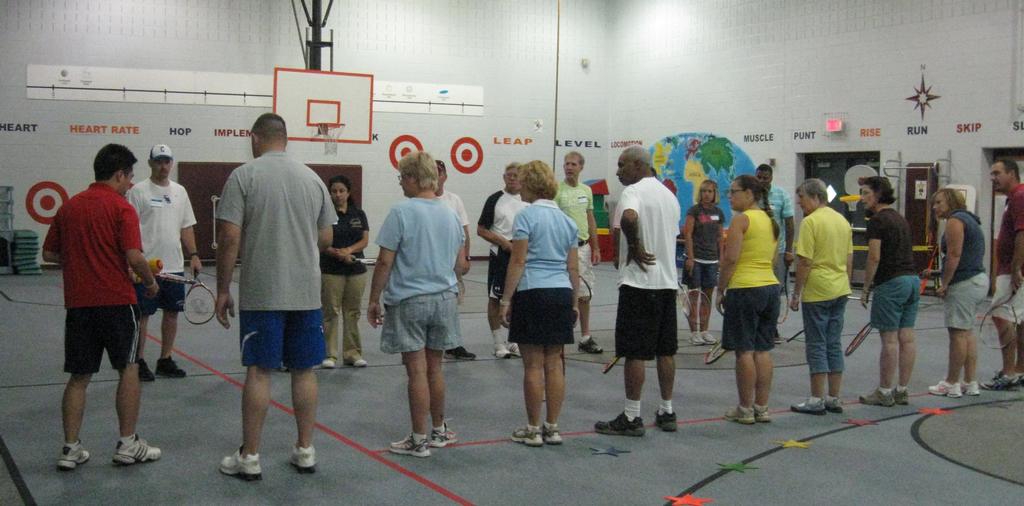 In-Service Training -- August 2011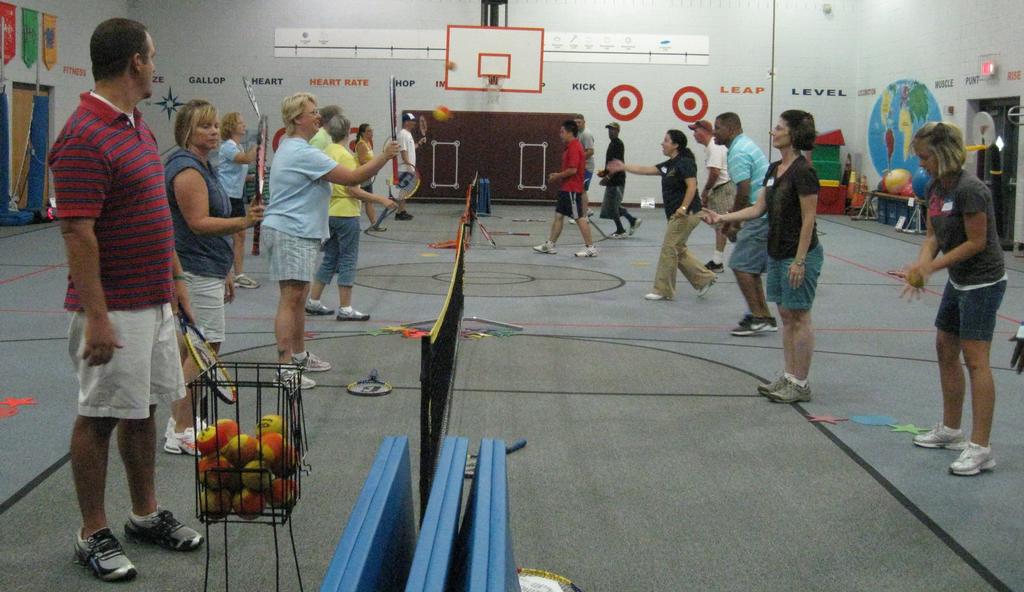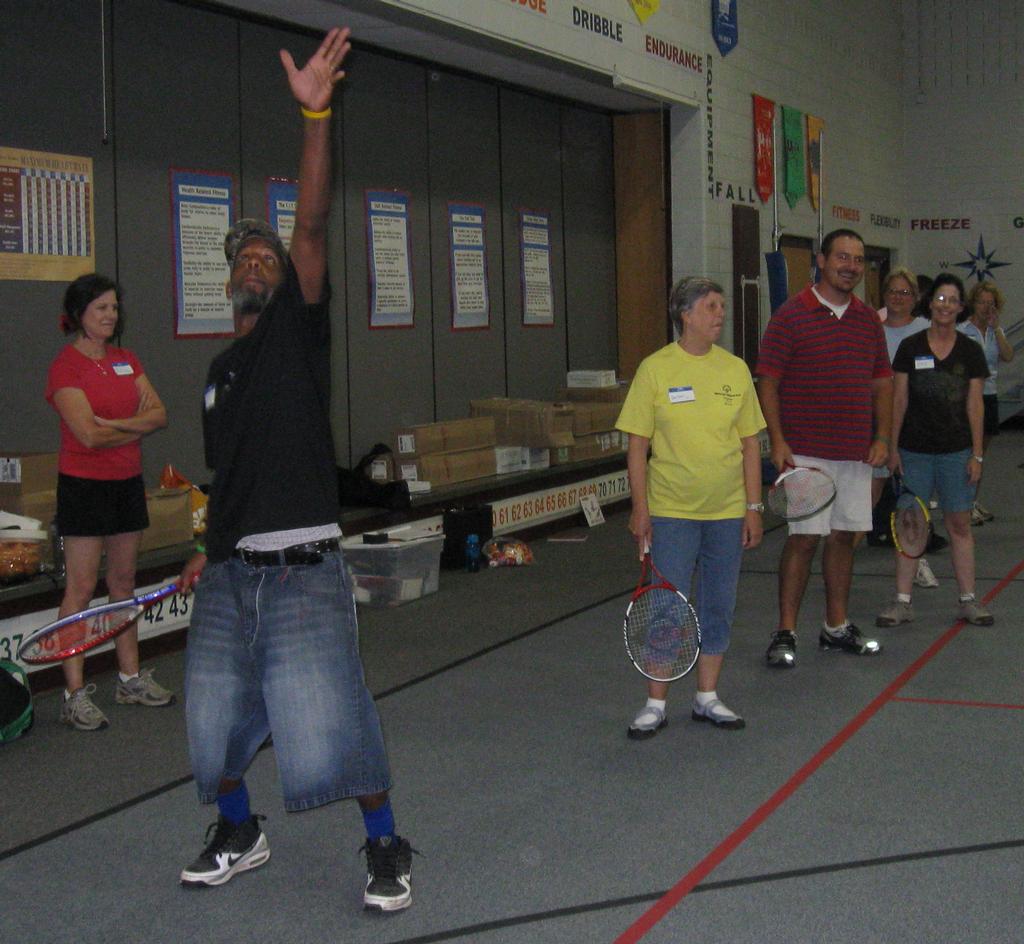 Since there are no tennis courts, having out-of-school tennis programming is problematic. That's why the QuickStart PRO Summer School program was a perfect fit. Tennis is taught in the gym as part of the normal summer school curriculum. Rich Michaels taught the inaugural session in 2012 followed by Nicole Parker, Longwood University Women's Team player, in 2013. As part of the summer program, QuickStart instructors chronicle the session in a blog. Grace Simpson, Monticello High School standout and rising first-year at UVa, taught in 2014. (See live links above for blogs for each year.)



Coach Rich and Coach Nicole Summer 2012



Summer 2013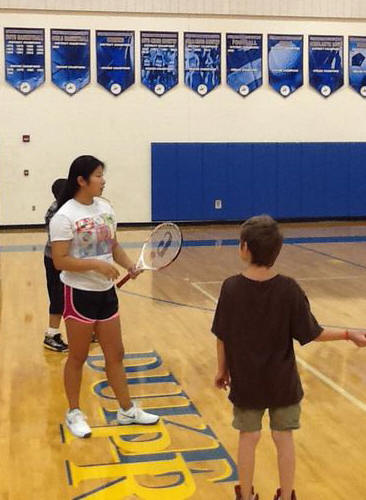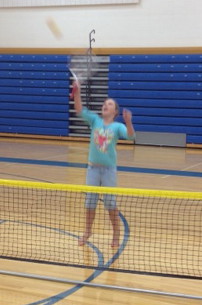 Summer 2014 -- Grace Simpson, Instructor

Nothing better than a field trip except a field trip to UVa Men's and Women's Tennis matches played at the same time . . .
Spring 2015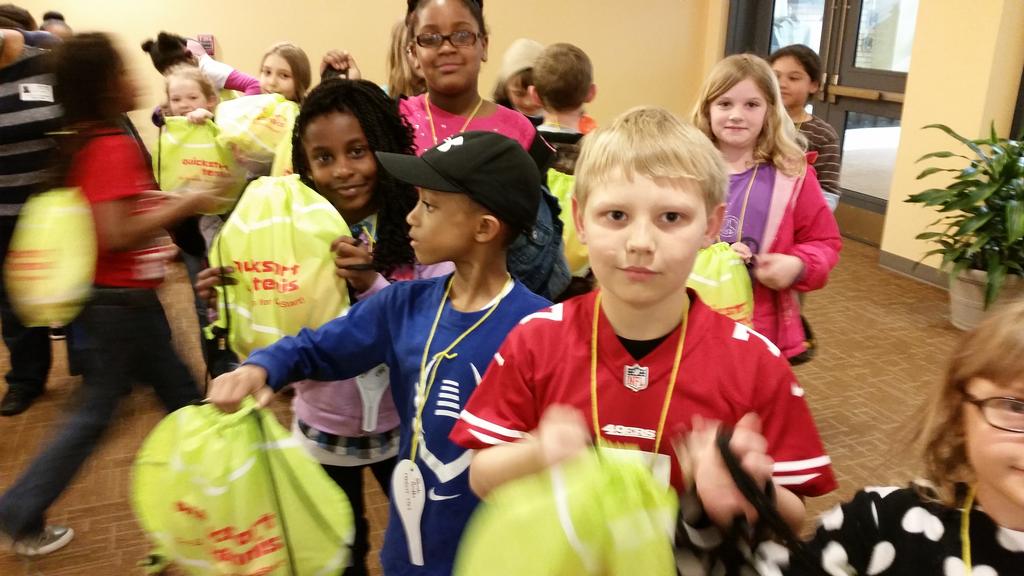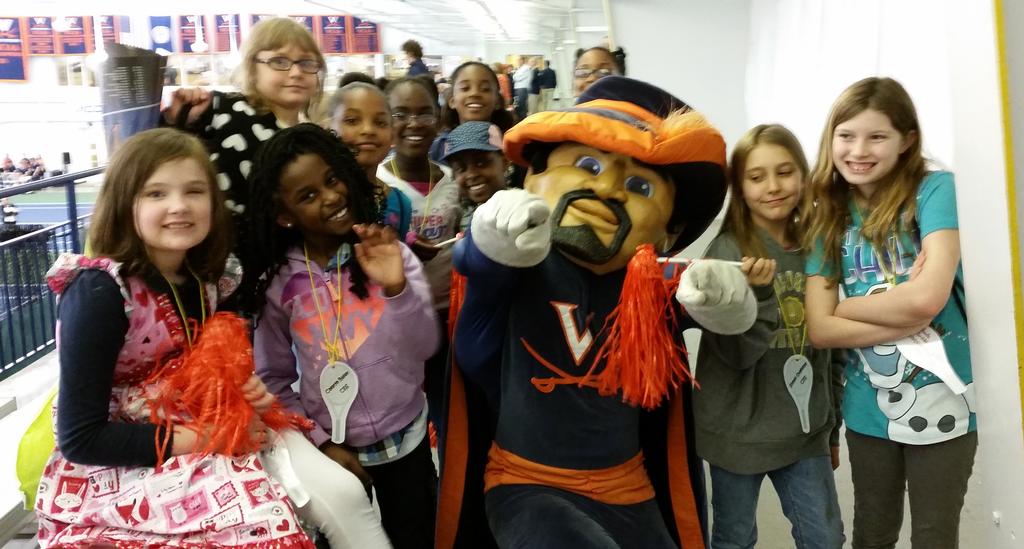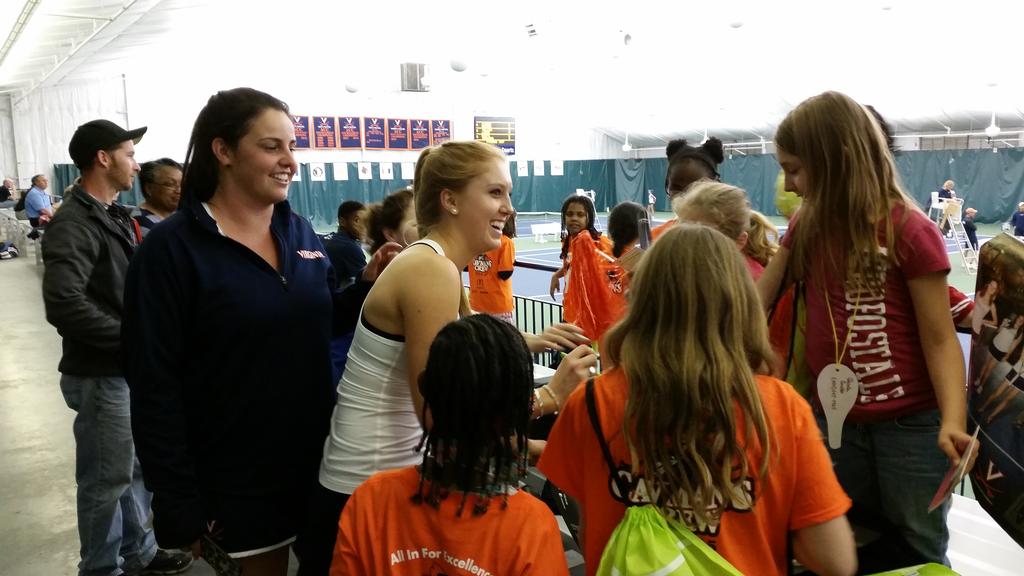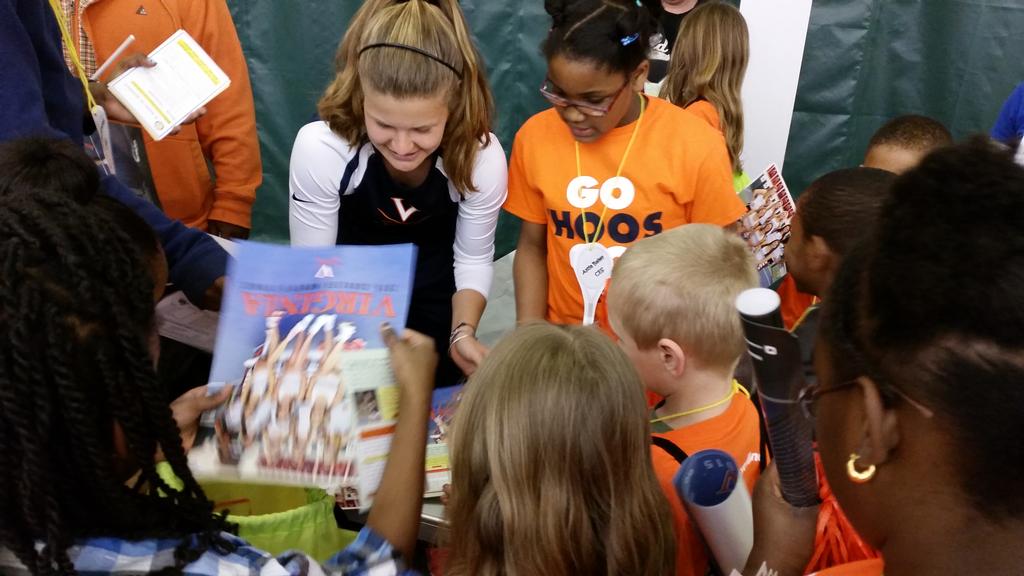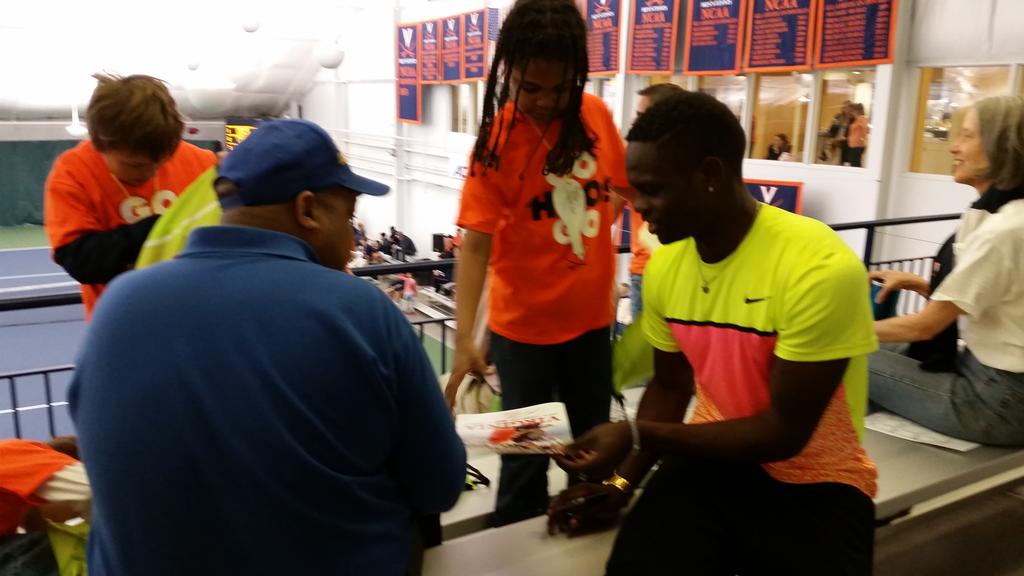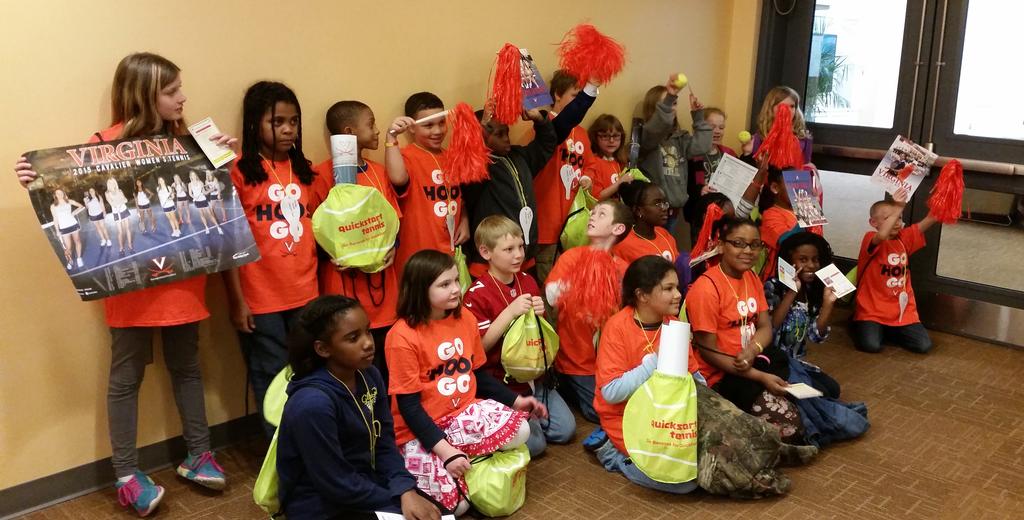 "Thank you so much for providing this wonderful opportunity for our students. Mrs. Grubbs did a great job coordinating this effort. We can't wait to watch our students develop their tennis skills and interest!" Virginia Gills, Principal, Cumberland Elementary

QuickStart PRO in Summer School -- June 2015

60+ kids had a great time for two weeks of summer school. Click here to read Coach Rich's Summer School blog.