Bring Tennis Back to the Park! Phase Two

Claudius Crozet Park (CCP) is a 23-acre park which has operated as a 501(c)(3) nonprofit for over 50 years for the benefit of the residents of Crozet and western Albemarle County. CCP and QuickStart Tennis of Central Virginia (QCV), also a 501(c)(3), are partnering to Bring Tennis Back to the Park! and grow a public tennis tradition from the ground up in western Albemarle County. This collaborative effort has already introduced QuickStart Tennis programming for kids 10 and under to the Park, using portable QuickStart nets. Permanent 36-foot tennis courts for kids to play on are now complete! Full-size courts are now needed.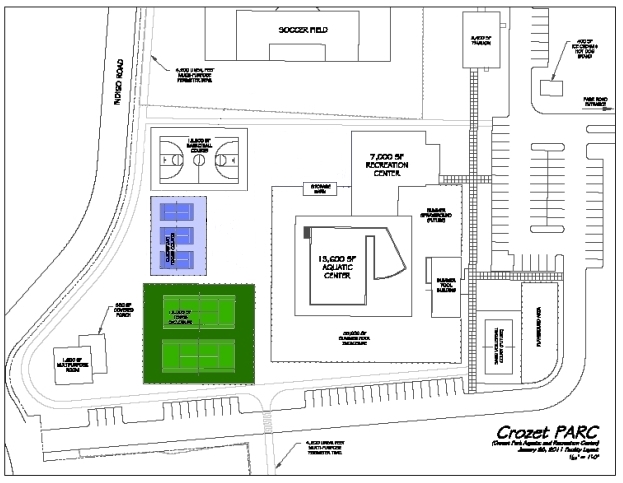 Three 36-foot QuickStart courts (in blue) were completed in June 2012 and cost about $56,000. The "official" ribbon cutting ceremony was held on August 25. Two full-size courts with 60-foot court blended lines (in green), which will cost an estimated $108,000, will be built later as funding permits. A small existing building (bottom left) will serve as a tennis "hut" for storage of equipment and provide restroom facilities for tennis players.

Tennis courts, which are part of the Park's Master Plan to return tennis to the Park, will complement the existing pool, soccer field, baseball fields, softball field and proposed basketball court.

With QuickStart Tennis, the USTA's scaled-down, "play to learn" format for kids, already incorporated into PE classes (over 10,000 kids in 23 public elementary and five public middle schools), after-school and summer programs in Charlottesville/Albemarle, we have the opportunity to grow a true public tennis tradition and get kids moving by using QuickStart Tennis as a platform. QuickStart Tennis with its portable nets can be played just about anywhere, but to make it more accessible and convenient for kids to play, permanent kid-sized courts are needed to encourage spontaneous play and provide a place to hold 10U Junior Team Tennis matches, 10U tournaments and QuickStart training.

Bring Tennis Back to the Park! Supporters
USTA 10 and Under Target Market Initiative, USTA Facilities Assistance, Perry Foundation, Bama Works Fund of the Dave Matthews Band (2), Luck Companies Foundation (HAR TRU), CACF Community Endowment Fund (2), Harris Teeter, Inc., Better Living Foundation, Inez Duff Bishop Trust, Martin Marietta Materials, Ricky Pietsch, UVA Community Credit Union, Camilyn Leone (2) and the Ix Foundation.
Phase Two Budget
Estimated cost $108,000
Funding
Received 39,500
Committed 21,600
1 for 2 Match 20,000
Needed $ 26,900
Help Bring Tennis Back to the Park!

Phase One is complete! Check out construction of the courts here.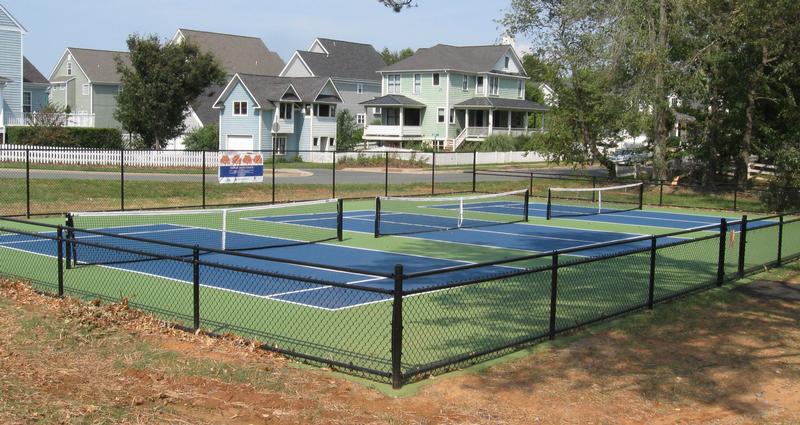 Phase Two needs funding!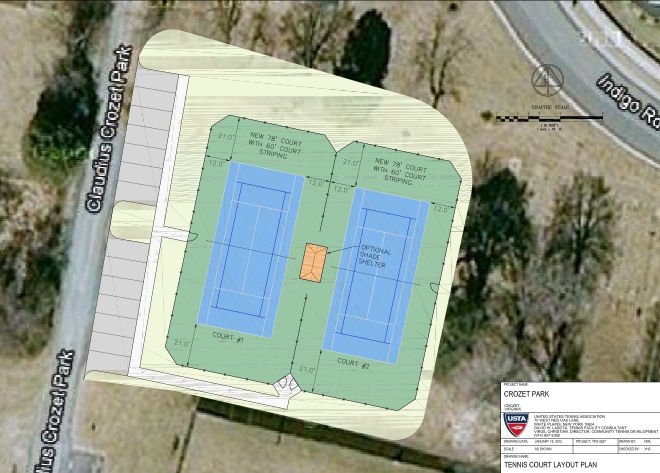 Want to Help Bring Tennis Back to the Park?

Contact - QuickStart Tennis of Central Virginia at: quickstartcentral@comcast.net or call 434-244-9644