The Hornets N.E.S.T. at Henley Middle School

. . . an edible garden, art studio and outdoor classroom

As part of the Grow Veggies for QuickStart! Initiative, QuickStart Tennis of Central Virginia is partnering with Henley Middle School to make the Hornets N.E.S.T. a reality. Henley Middle School has a large interior courtyard that is for the most part, barren, underutilized space. Due to its protected, interior location, the courtyard is the perfect site for a greenhouse, raised beds, bleacher seating, picnic tables, a pergola, murals and plenty of storage and shelving.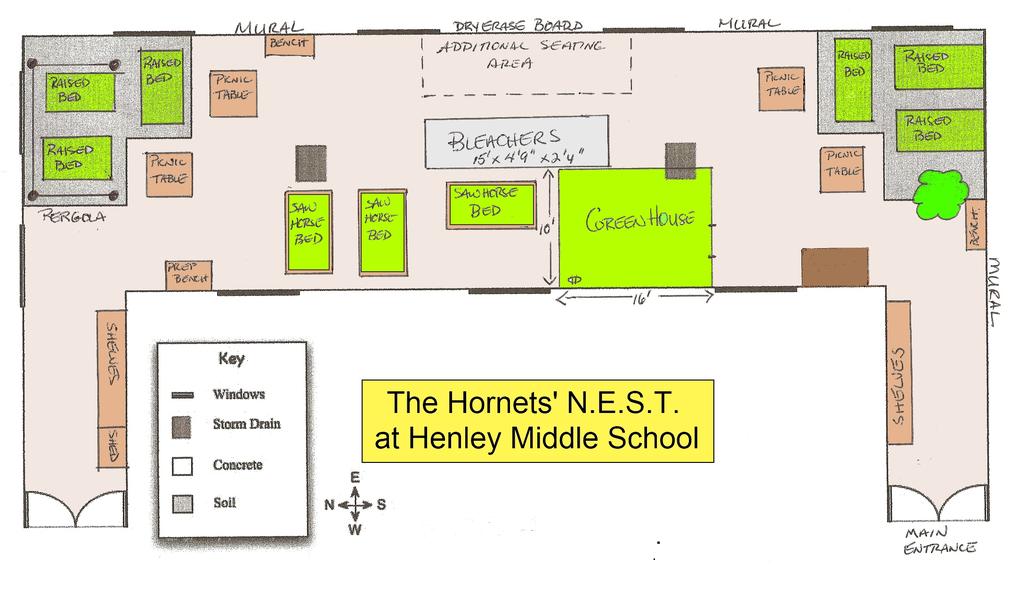 The name for the space reflects the cooperative, collaborative, multi-disciplinary nature of the project:
Nature
Environment
Studio
Teaching

Henley teachers from a variety of disciplines have stepped up to participate in the design and creation of the Hornets' N.E.S.T.

Senior Project Leader
Tessa Pehanick, Health & Physical Education Teacher
Co-Leaders
Linda Miller, Art Teacher
Kevin Murphy, Photography, Graphic Design & Journalism Teacher
Leslie Kenner, Science Teacher
Dana Stokes, Science Teacher
Susan Guerrant, Environmental Club Coordinator/Librarian
Margie Sheppard, Community Service Coordinator/Civics/Outdoor Club
Lauren Meslar, Living Skills Teacher
Randy Scott, Technology/Shop Teacher
Melanie Dusci, Math Teacher
Diana Pace, Resource/Math Teacher
Kathy Verell, Resource/Special Education Teacher
Heather Okano, Social Studies Teacher
Community Partners
Brian Hartsock, Assistant Nursery Manager at Monticello's Center for Historic Plants at Tufton Farm
T.E.A.L. Construction
QuickStart Tennis of Central Virginia

The centerpiece of the Hornets N.E.S.T. will be a 10' x 16' lean-to greenhouse on the brick wall on the west side of the courtyard. The greenhouse will allow students to grow plants even during the coldest months. During the warmer months, vegetables and fruits will be planted outdoors in the six raised beds and three movable beds, and the space will come alive with activity. Art students will chronicle the vegetables and fruits from seed to harvest and help make the space visually pleasing with murals that will depict growing wholesome foods, physical activity and nutrition. Science students will enjoy a dynamic life science classroom. All 780 students at Henley will benefit from this hands-on learning experience.
Under construction -- Summer/Fall 2012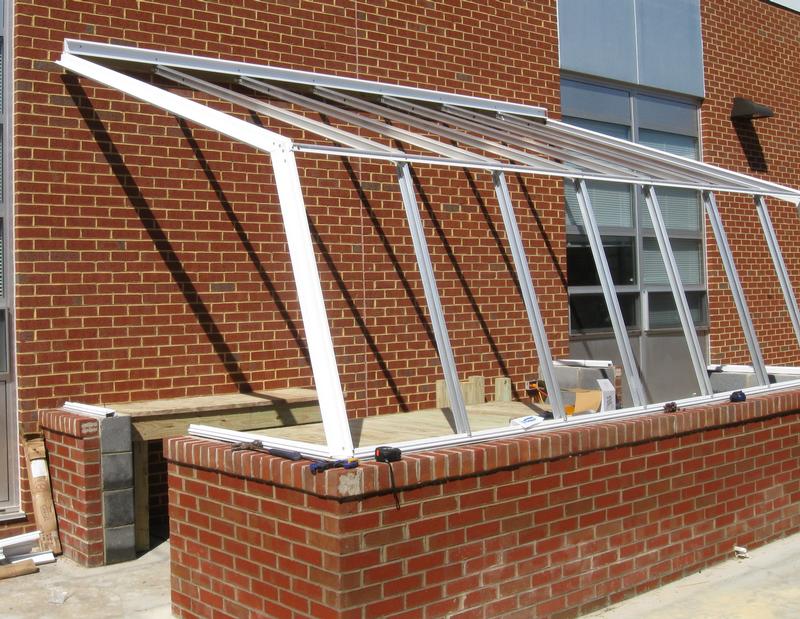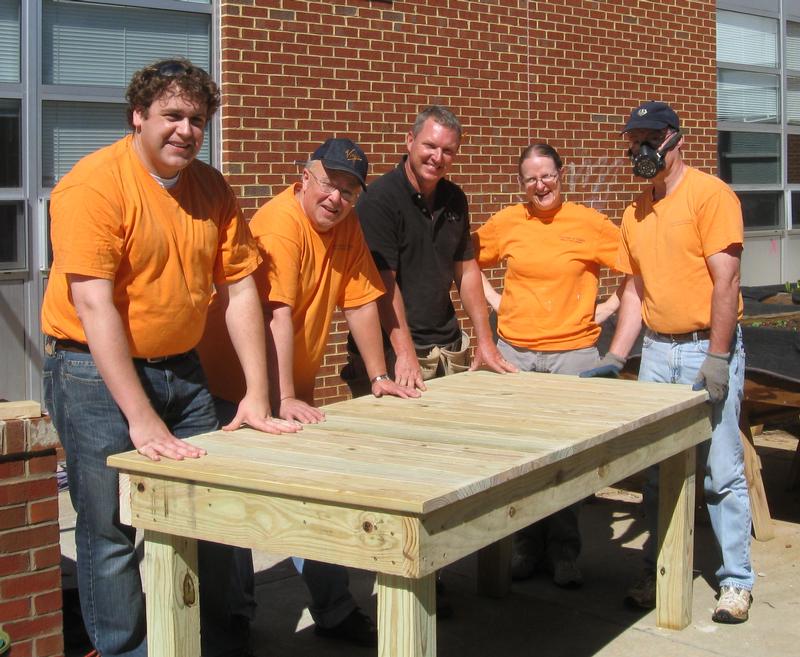 Hornets N.E.S.T. Mural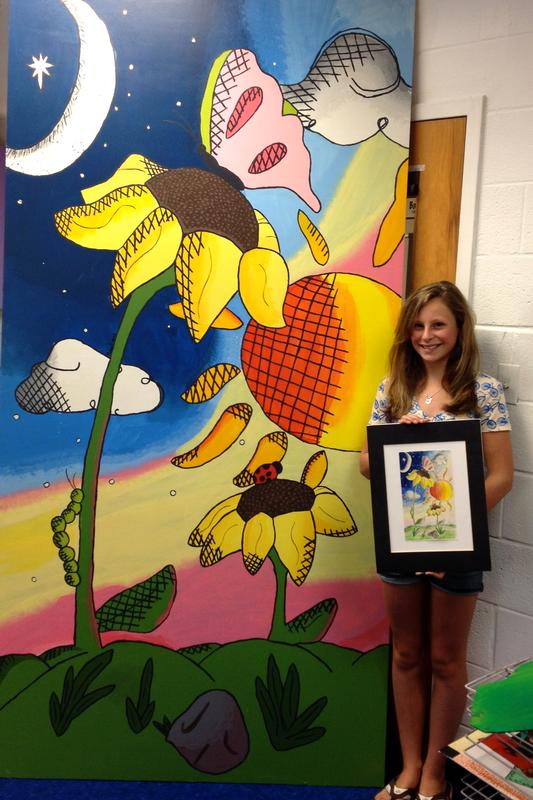 The Hornets N.E.S.T. is creating a real BUZZ at Henley!