QuickStart Tennis of Central Virginia
Board of Volunteers

QCV's Board is not a traditional Board of Directors. Actually, we've got nobody to direct. We're a group of collegial self-starters with lots of real-life experience doing lots of hands-on work to give 94,000 kids the opportunity to learn how to play tennis, stay fit and eat healthy, all the while having FUN. That's why we call ourselves a Board of Volunteers.

Alina Ackenbom
President & Junior Team Tennis Coordinator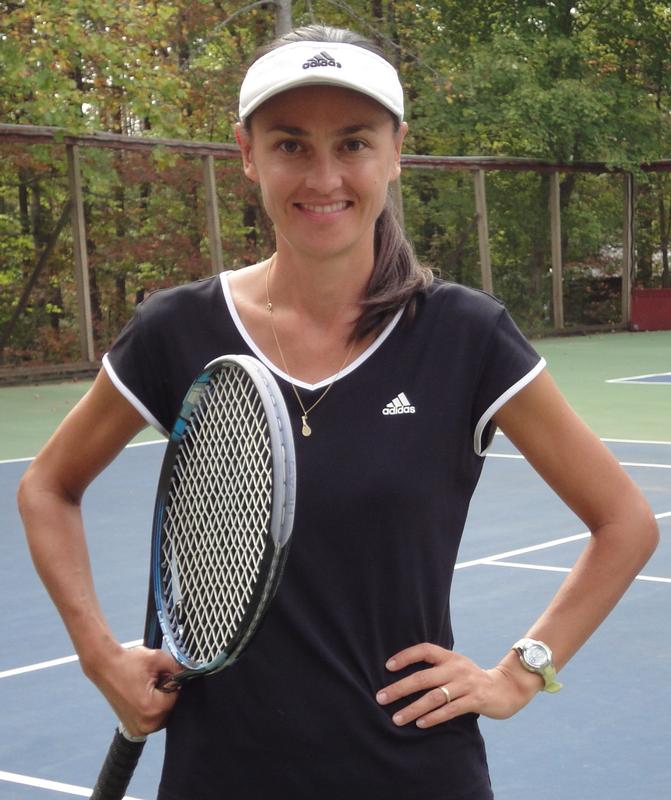 Alina Ackenbom is a USPTA-certified Elite Tennis Professional. Since 1997 she has been directing tennis programs at Camp Friendship in Palmyra, VA. In the fall of 2011 she launched Friendship Tennis Academy that is dedicated to providing tennis instruction to junior and adult players. The programs offered at Friendship Tennis Academy include Quickstart Tennis, Junior Clinics and summer camp, adult clinics and Cardio Tennis and private and group lessons. Alina also runs JTT PlayDays for 8U Tennis Academy. Alina is originally from Russia where she learned to play tennis at Olympic School of Tennis in Ufa. She was a nationally ranked junior player competing in numerous national and international tournaments. Alina holds a Masters Degree in Education from University of Ufa, Russia.  She believes that one can teach children a lot of valuable life skills when teaching the sport of tennis.

Lynda Harrill
Vice President, QuickStart Tennis Coordinator and Founder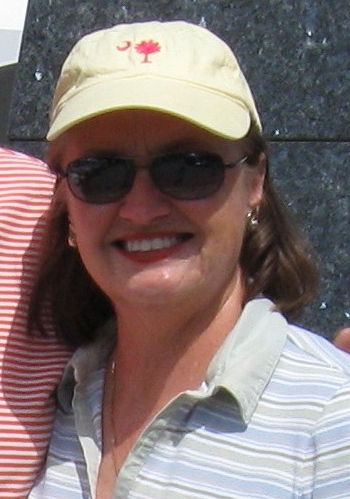 Lynda is a retired CPA and former banker specializing in profit planning, strategic planning and market research. She has been heavily involved in tennis for the past 22 years, the last 18 in the Charlottesville area. Lynda played in USTA Leagues, has served on the Tennis Committee of three clubs and volunteered with the UVa Men's tennis team for 15 seasons. She was a Board Member of the Charlottesville Area Tennis Association (CATA) when the USTA introduced QuickStart Tennis in February 2008. She created CATA's QuickStart Coordinator position that spring and launched the Jump Start QuickStart Tennis Initiative in December 2008. In April 2009, Lynda conceptualized and founded QCV, and then spent the next six months working with husband Roy to make it happen. Lynda also served on the Community Development Committees of USTA/Virginia and USTA/Mid-Atlantic and received the USTA/Virginia 2010 Community Outreach Award, USTA/Mid-Atlantic President's Award in 2013 and USTA/Virginia President's Award in 2014. Lynda says she wants to "leave a legacy . . . leave it on the court." She has established a donor-advised fund, The QuickStart Tennis Fund in the Charlottesville Area Community Foundation, to make sure that happens.
  
Roy Harrill
Treasurer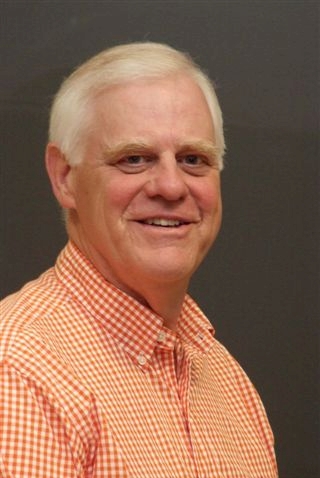 Roy is a graduate of the University of Virginia's McIntire School of Commerce and the UVa Law School. Before retiring in 1998, he practiced as a CPA and attorney specializing in taxation with an international professional services firm. Roy still does part-time tax and computer work as an independent consultant, as well as serving on the boards of several charitable organizations, including the McIntire School, the Charlottesville Area Tennis Association, and QCV. He also has  volunteered for UVa's tennis teams. During his career Roy has lived in Northern Virginia, Chicago, Raleigh, Wilmington (NC) and Savannah. He now resides in Charlottesville where he and wife Lynda enjoy tennis, baseball, gardening, traveling, charitable activities and the many sports and cultural events at UVa.


Barbara Bozsik
Corporate Secretary, Community Outreach and Marketing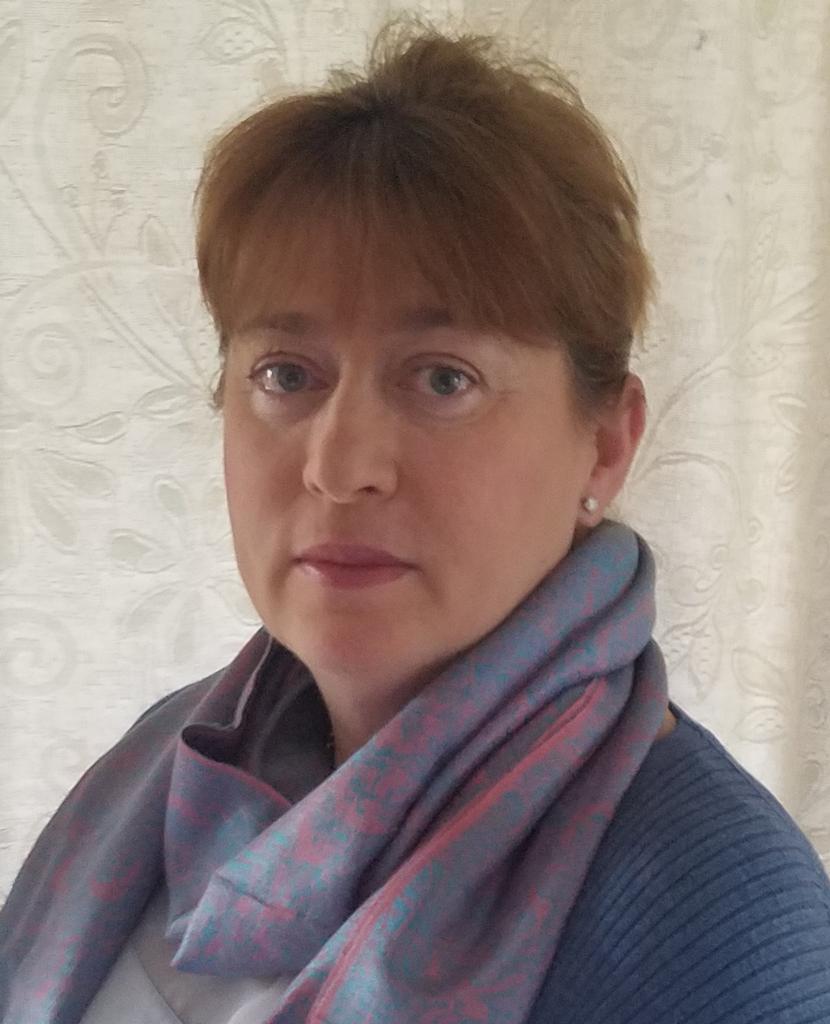 Barbara is a "tennis mom" and a realtor with RE/MAX Regency in Charlottesville. She is married to Paul (University of Virginia, 1982) and is mother of two -- Christina and Spencer. Barbara was born in Corfu, Greece and has lived in New York City, Sag Harbor and a now Charlottesville. Her past work experience includes advertising, import/export and teaching. Barbara has taken many leadership positions in volunteer programs such as the Greek School of the Hamptons, the Drama Department at the Ross School and the local Food Bank. Her interests include tennis, gardening, theatre, travel and literacy. Her son Spencer plays on the UVa Men's Tennis Team.

Gwedette Crummie
Schools Tennis & QS Pathway "Next Level" Schools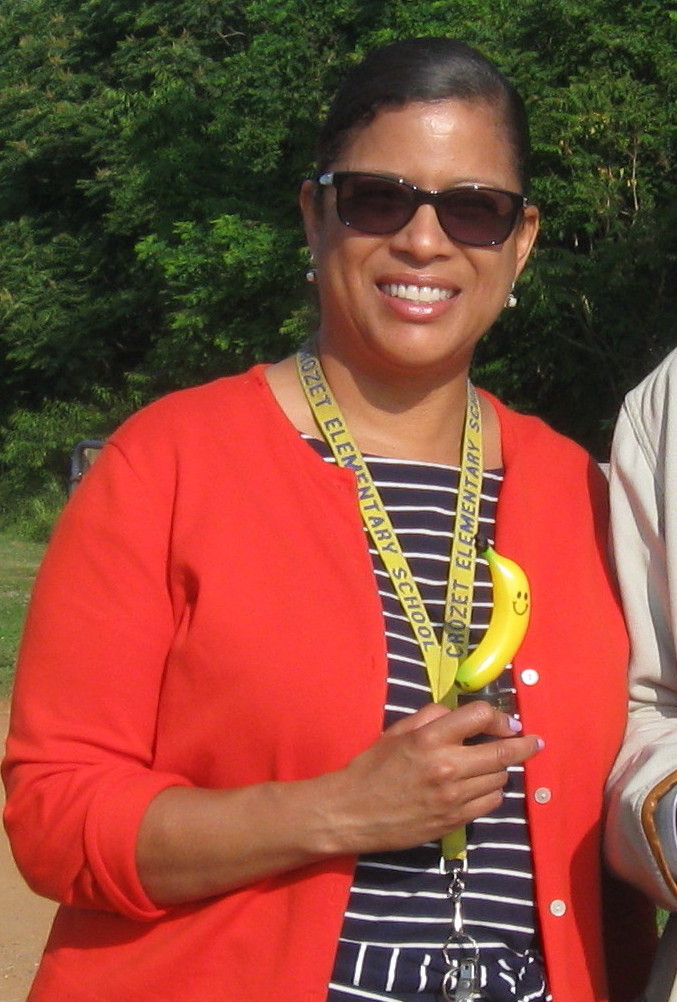 Gwedette Crummie, Principal of Crozet Elementary School, grew up in a family of athletes (football, basketball, tennis and track) in the small town of Martinsville, Virginia.  She graduated from the University of Virginia with an undergraduate teaching degree.  She received her Masters in Education in Curriculum and Instruction at the Virginia Commonwealth University and her Administration and Supervision K-12 endorsement from the University of Virginia. Gwedette spent seven years as an Albemarle County Public School (ACPS) administrator at Baker-Butler Elementary and Burley Middle School, and has been at Crozet Elementary School for eight years.  She is an active participant of ACPS Baldrige Quality Council that evaluates and provides divisional level recommendations to empower our school organization and  achieve breakthrough results. She loves sports (especially tennis) and being active in the community!  She currently lives in the southern end of Albemarle County with her son who attends George Mason University.

Robert Gibb
QuickStart PRO and Community Outreach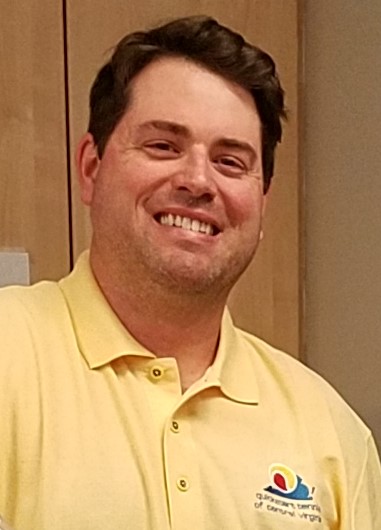 Robert Gibb grew up playing tennis in Southwest Virginia. As a junior player, he reached as high as #15 in the Mid-Atlantic region. Robert went on to play collegiate tennis at Wofford College. One of Robert's first jobs was as a teaching pro at 4-Star Tennis Academy in Merrifield, Virginia under the mentorship of Bob Pass. One of Robert's most memorable moments was coaching the Boys and Girls USTA 16 and Under Zonals Team. The number one Boy's player that year was a 12 year old named Michael Shabaz. Michael went on to play #1 at UVA and on the Pro Tour. Robert is a local business owner here in Charlottesville helping individuals and businesses with their personal and commercial insurance needs. Robert also started an afterschool program at the Boys & Girls Club at the Southwood Mobile Home Park location.
Geisha Goodman
BrightSTARS - Tennis for Me!, Racquets for Reading

Geisha Goodman has been an Early Childhood Educator for over 38 years. The last 18 have been in the Bright Stars Pre-K class at Stone-Robinson Elementary School, one of five sites in Albemarle County where QCV has a BrightSTARS - Tennis for Me! tennis and nutrition immersion program for preschoolers. Geisha's enthusiasm for the program and her extensive knowledge and experience dealing with four-year-olds will add a new dimension to the QCV Board.



Audrey Hirshberg
Madison House at UVA, Tennis Coordinator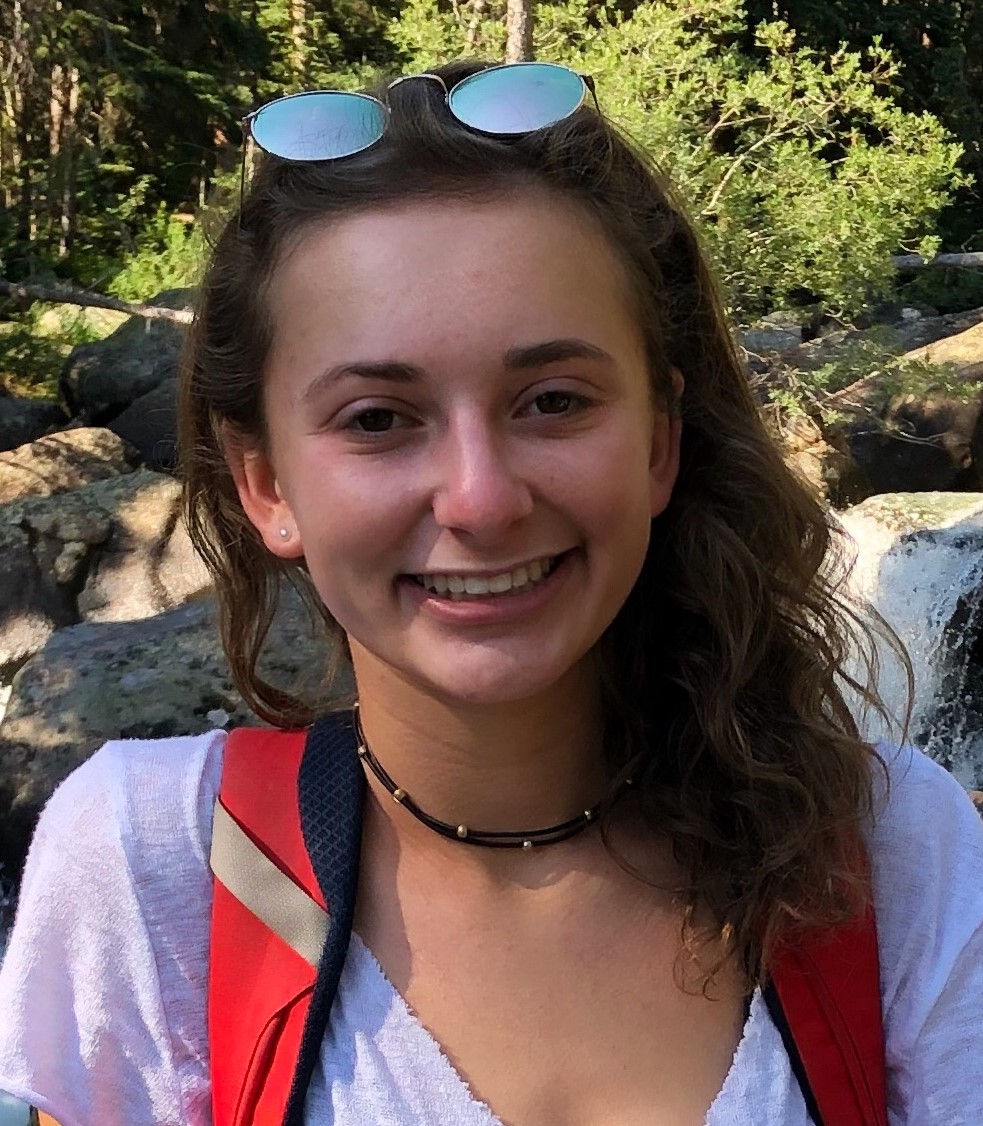 Audrey Hirshberg is a Second Year at the University of Virginia (UVA) who plans to double major in Leadership and Public Policy and English. She comes from a tennis family and has been playing since she was little. She's on the UVA Club Tennis Team and is so excited to bring the skills of UVA tennis players to the surrounding elementary schools through volunteering with SuperStarters Sports. She hopes through serving on the Board of QuickStart Tennis of Central Virginia she can help bring tennis to even more kids in the Charlottesville area.

******************************************************************************
Tessa Pehanick
Immediate Past President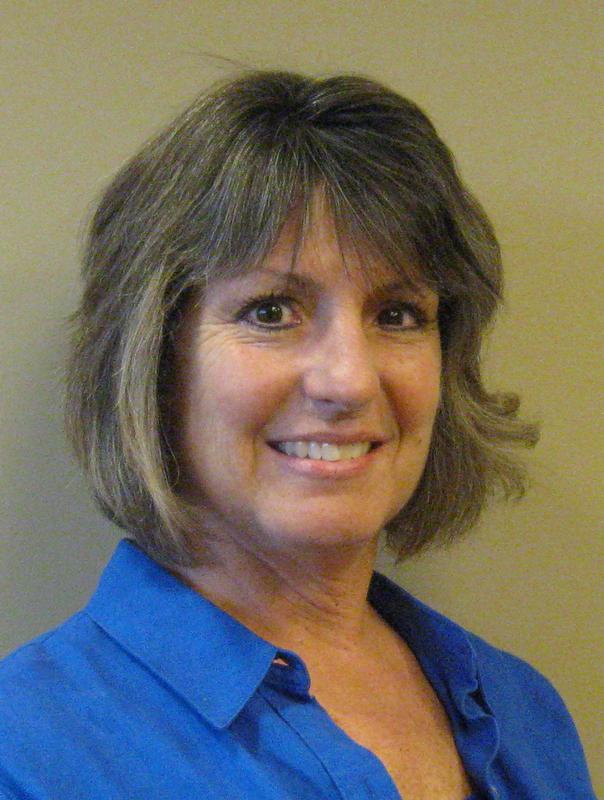 A National Board Certified physical educator, Tessa has over 25 years of teaching experience in both public and independent schools. She is QuickStart certified at both the local and national levels. Tessa added QuickStart Tennis to the physical education curriculum at Henley Middle School and helped initiate the new Middle School After-School QuickStart Tennis Program. Tessa now teaches at Baker-Butler Elementary and serves as an adjunct faculty member and clinical instructor for the University of Virginia's Curry School of Education. Tessa grew up in northeastern Pennsylvania, attended the University of Pittsburgh and Virginia Tech and is the proud parent of three sons, Ryan (Lynchburg College '05), Colin (University of Richmond), and Logan (Virginia Tech). Her husband Al was a Colonel in the United States Army. Both Tessa and her husband have "retired." Tessa now teaches PE for grades K-8 on an U.S. Army Base in Germany. Thanks for five great years of service to QCV!
 
Barbara Watson
Corporate Secretary (retired)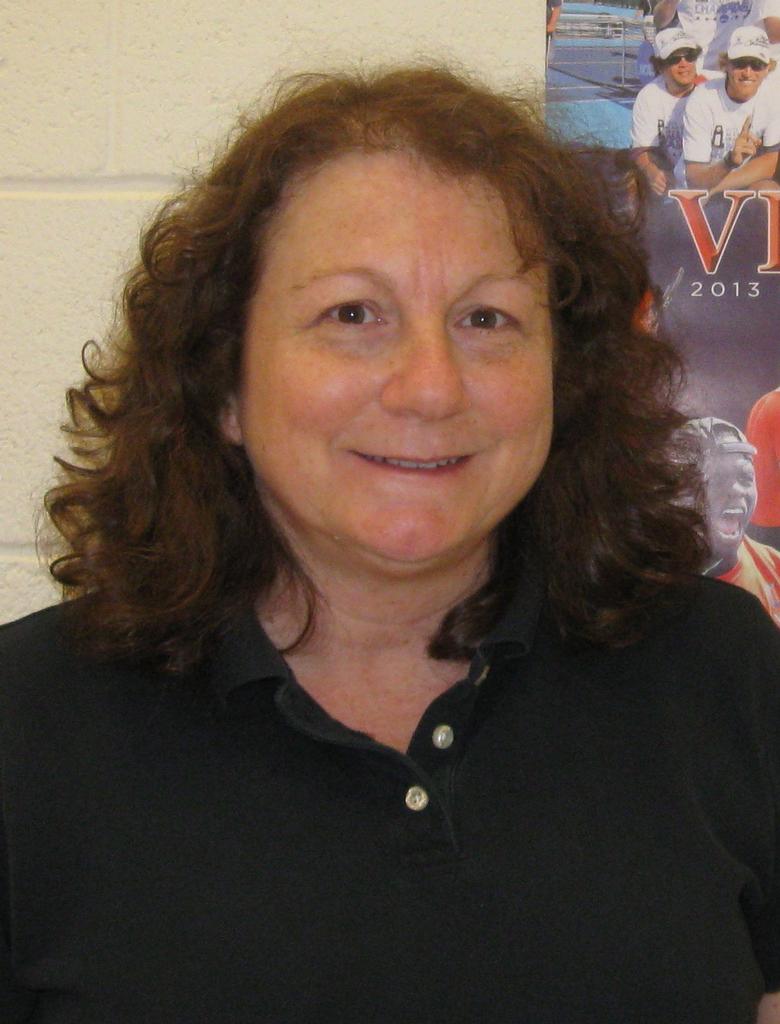 Barbara is a retired Physical Education Teacher from Greer Elementary School in Albemarle County. Greer was QCV's first school to incorporate tennis into PE in September 2008. After completing degrees in Physical Education at UNC Greensboro and Special Education at the College of New Rochelle, Barbara moved to Charlottesville in 1995 and started teaching PE at Hollymead Elementary in 2001. She has taught at other schools in Albemarle County and was at Greer from 2007 to 2015. At Greer Barbara taught tennis for seven school years and helped introduce her students to Go Bananas! and Grow Veggies! In addition, QuickStart Critters was part of the school's Fall Festival. Barbara has been instrumental in getting Greer kids to use the eight 36-foot QuickStart courts behind nearby Jack Jouett Middle School.