BrightSTARS - Tennis for Me!
in Patrick County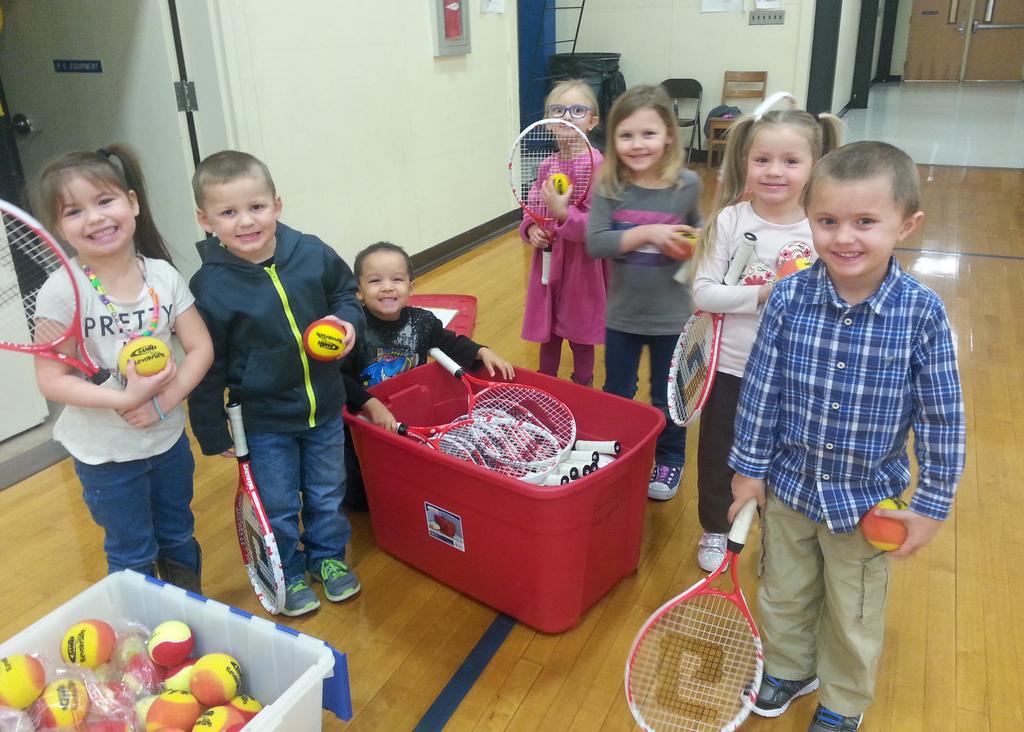 QCV received a grant from the Martinsville Area Community Foundation that made it possible to implement BrightSTARS - Tennis for Me! at two school in Patrick County in 2017. BrightSTARS is a tennis and nutrition immersion format developed specifically for preschoolers by QCV.

The first school was Patrick Springs Primary (PreK-2) which started in February 2017, followed by Meadows of Dan Elementary School (PreK-8) in March. Patrick Springs is led by Deb Roberts. Jewell Frogel leads the preschool program at Meadows of Dan.
Each school received 20 racquets, three dozen red foam balls, two dozen puffer balls, four Tee It Up Tennis! cones, Go Bananas! bracelets and a large selection of Go Bananas! nutrition cards. We'll keep you posted as the programs progress.